Dive Second Cathedrals in Lanai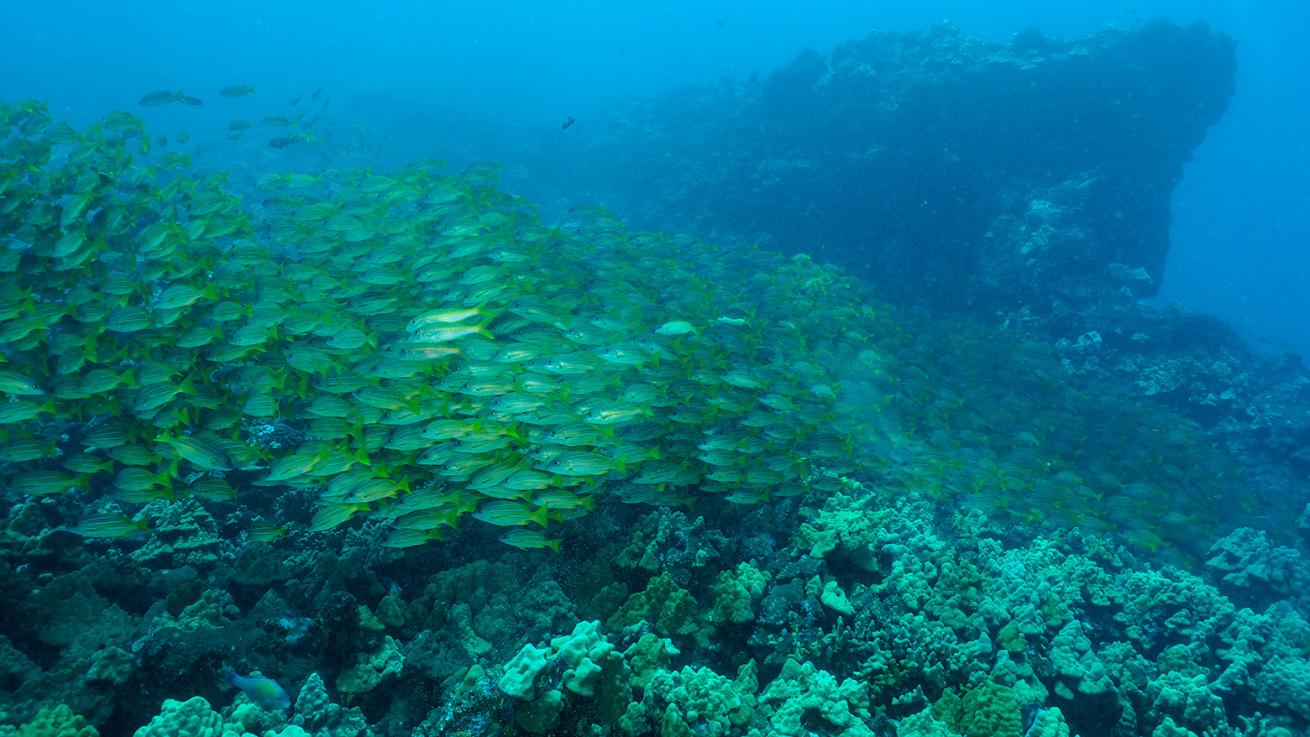 Blue Striped Snapper at Second Cathedral

Dive Maui
Location: Southeast of Hulopoe Bay, Lanai, Hawaii
Depth:15-50 ft
Visibility: 80-100'
Who it's for: Intermediate Divers
What Makes it Special:
Second Cathedrals is huge underwater cavern outside Lanai. Like it's sister site, First Cathedrals, Second Cathedrals features numerous swim throughs, multiple archways and a 6' long black coral fan growing downward from the roof of the cavern.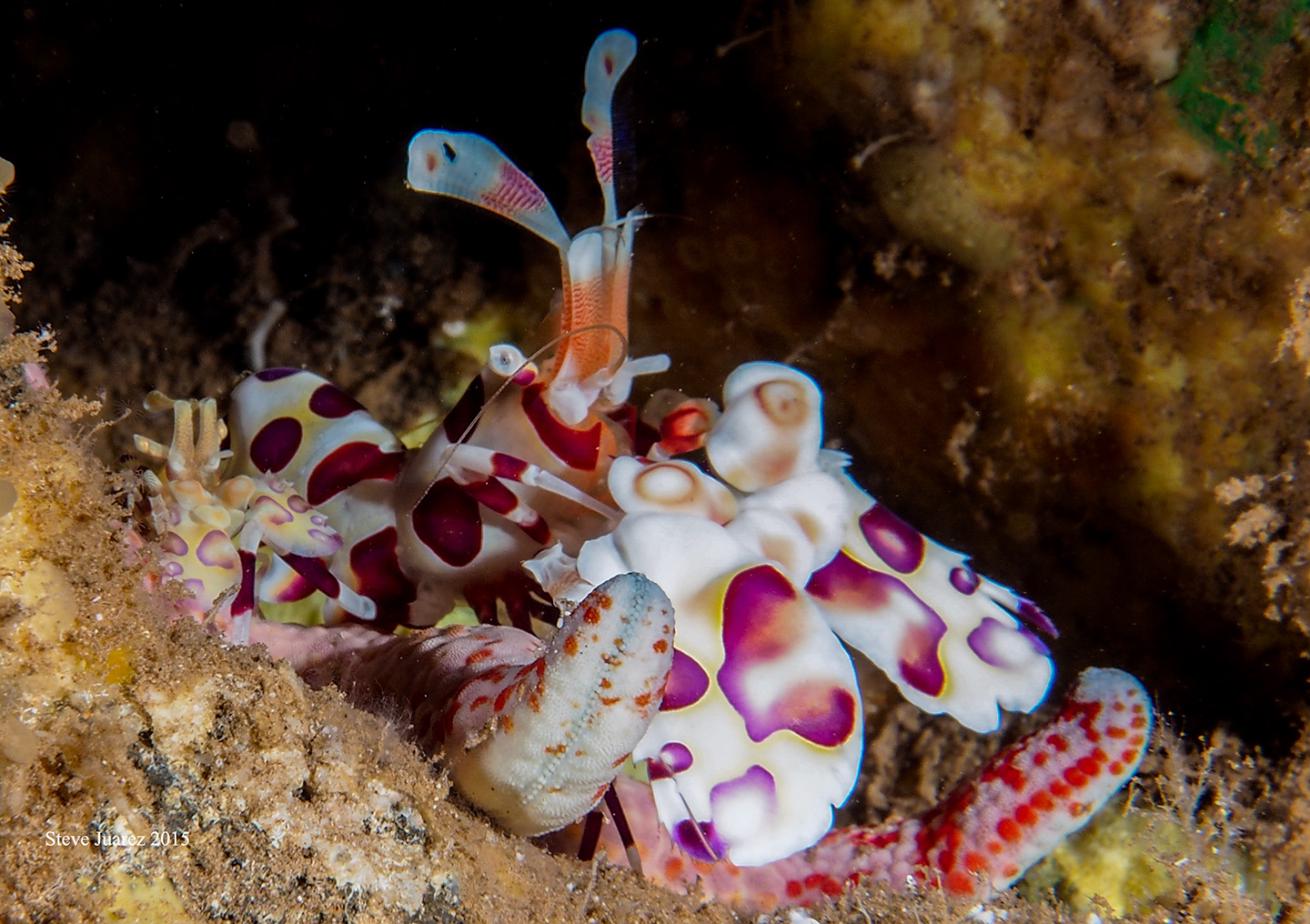 Harlequin shrimp and baby.

Dive Maui
The site is best reached with Hawaiian Rafting Adventures, who recommends diving it second on a two tank morning dive. This gives divers a chance to get comfortable with their divemaster before finning through the caverns and swim throughs.
Timing your dive well — entering the site around 11:00 am, for instance — is crucial to getting the best experience. On a sunny day just before noon, the sun radiates down through the cavern washing the sea floor with dazzling rays of light. But Second Cathedrals is more than just caverns and light shows. The dive is packed with all sorts of marine life like harlequin shrimp, frogfish, and incredible schools of bluestripe snapper. Several hundred yards long and thousands of fish strong, these schools wind through the caverns and over the reef like giant yellow ribbons.
To book a dive on Second Cathedrals, visit www.goscubadivemaui.com.