Coralia Liveaboard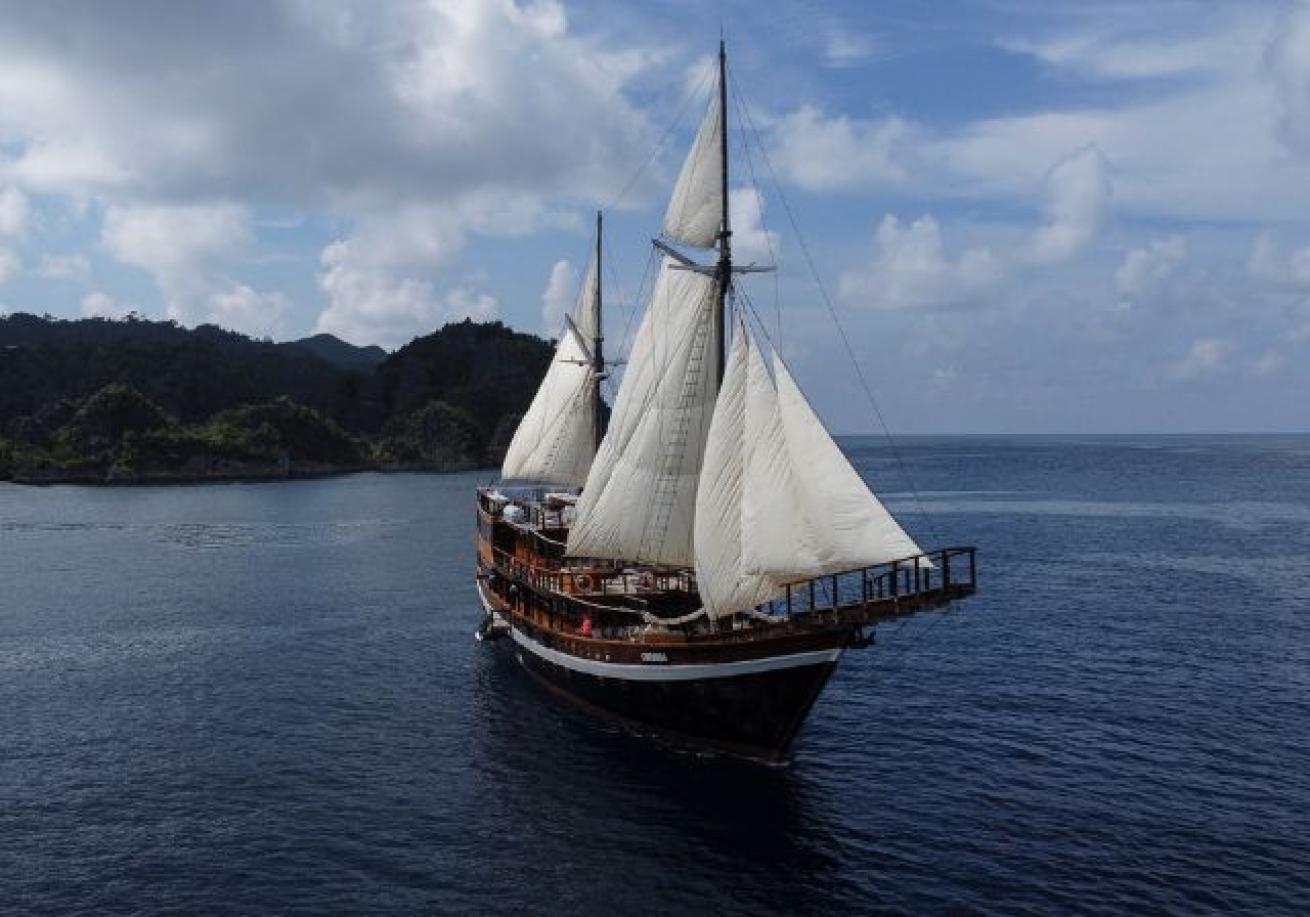 There's plenty of space for relaxation aboard Coralia between dives on Indonesia's lively reefs.

Courtesy of Coralia Liveaboard
Coralia Liveaboard is committed to creating sustainable and unforgettable dive experiences in Indonesia, all while giving guests maximum space on board and attention in the water. They've created an experience that stands out from the pack, winning them six first-place wins in the Pacific region.
Choose from six separate itineraries, targeting Alor, Banda and the Forgotten Islands, Cenderawasih Bay, Halmahera, Komodo and Raja Ampat.
What most sets Coralia apart is the enormous amount of deck space for relaxation between dives. You'll find large sofas on the main and top decks, as well as tables for dining outdoors on both decks. The sky deck is home to sun loungers as well as massage services. Guests also enjoy more space in each cabin: Coralia offers four master suites, each with a private deck. Of the remaining four cabins, two contain one double and one single bed and two contain two twin beds.
In the water, dive groups contain just four guests, allowing each group more space to explore and more attention from each guide.
Coralia is also a reader favorite for its dedication to conservation, actively working with Raja Ampat SEA Centre to restore corals and with local communities to develop sustainability. On board, this looks like reef-friendly laundry detergent and bathroom amenities and biodegradable garbage bags. Single-use plastic is avoided. Every guest receives a bamboo toothbrush and reusable metal water bottle to use on board and as a souvenir to take home to remember the incredible journey.
Give Back
Coralia is one of the main funders of the Raja Ampat SEA Centre, a conservation initiative established by the renowned Papua Explorers Resort, sister property to the Coralia liveaboard. One of the upcoming projects is coral restoration. Starting January 1, 2024, Coralia is pledging to plant one coral for every guest.
2024 Readers Choice Awards
Coralia took home nine Readers Choice awards, including first place for Quality of the Liveaboard, Quality of the Berths, Quality of Rental Gear, Level of Value, Level of Luxury and Quality of the Food.
Contact Info
+62 822 4814 8888
---