Discover the Hidden Gem of the Coral Triangle Aboard Arenui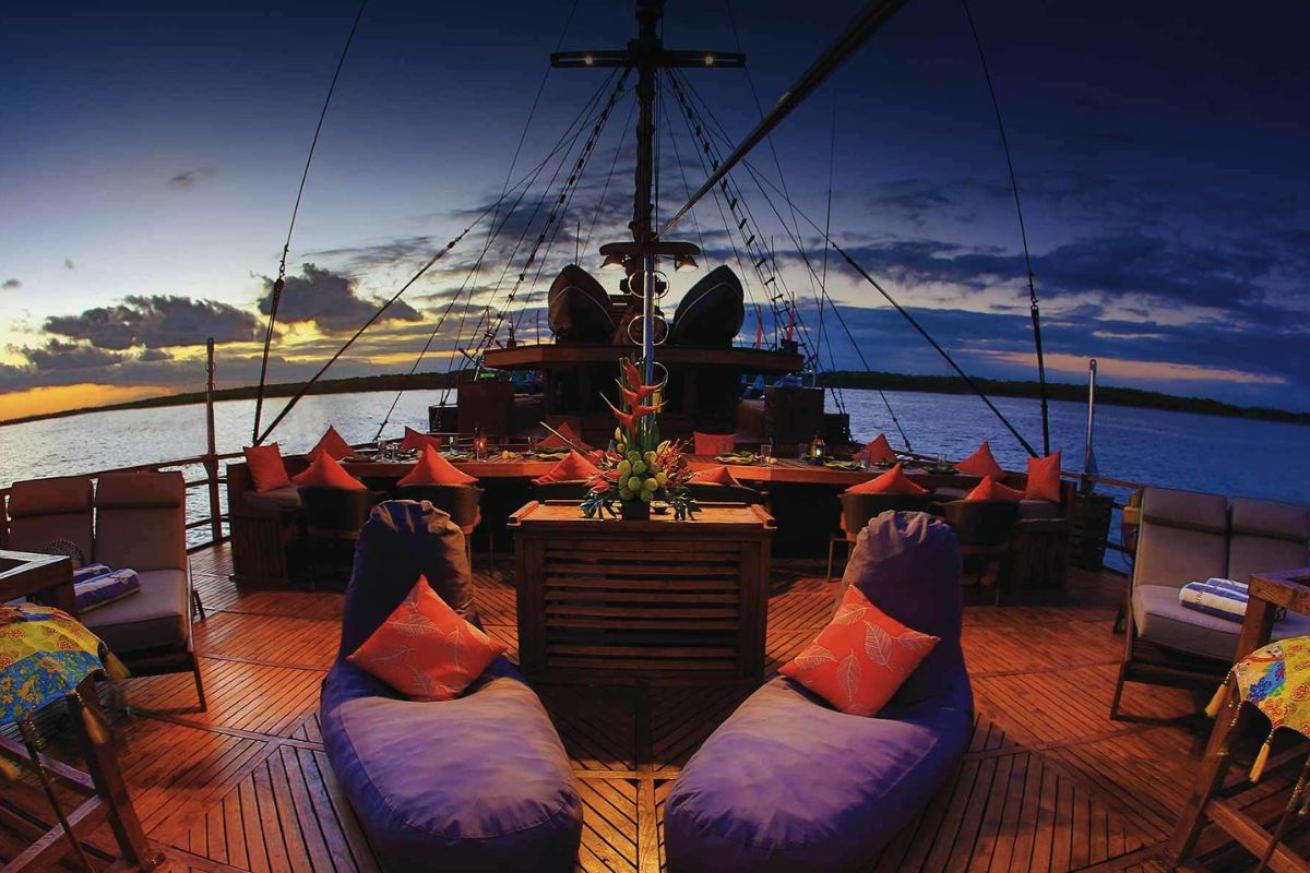 If you've dreamed of setting sail aboard an old-fashioned pirate ship (but with all mod-cons) then this is for you.

Courtesy of the Arenui
If you love traveling off the grid to experience otherworldly dive sites, explore new cultures and enjoy a beautiful backdrop, then Alor, Indonesia is the dive destination you've been looking for. This hidden gem in the Coral Traingle is full of life and colors like never seen before. You will sail beside volcanoes, dive with the alluring rhinopias and dine under the stars aboard the Arenui.
Most Alor sailings depart from Maumere, Indonesia — an easy trip from Bali and an island known for having 1,200 species of fish in Maumere Bay alone. From start to finish, you will be surrounded by incredible wildlife and marine life on your seven to eleven day trip aboard the traditional Phinisi-style vessel.
Seamounts, wall dives, muck dives, healthy and colorful reefs make up the majority of dive sites on an Alor itinerary. There is no shortage of marine life to be spotted and divers continually describe this part of Indonesia as having some of the most crystal-clear water. The underwater colors rival that of more frequented areas like Raja Ampat.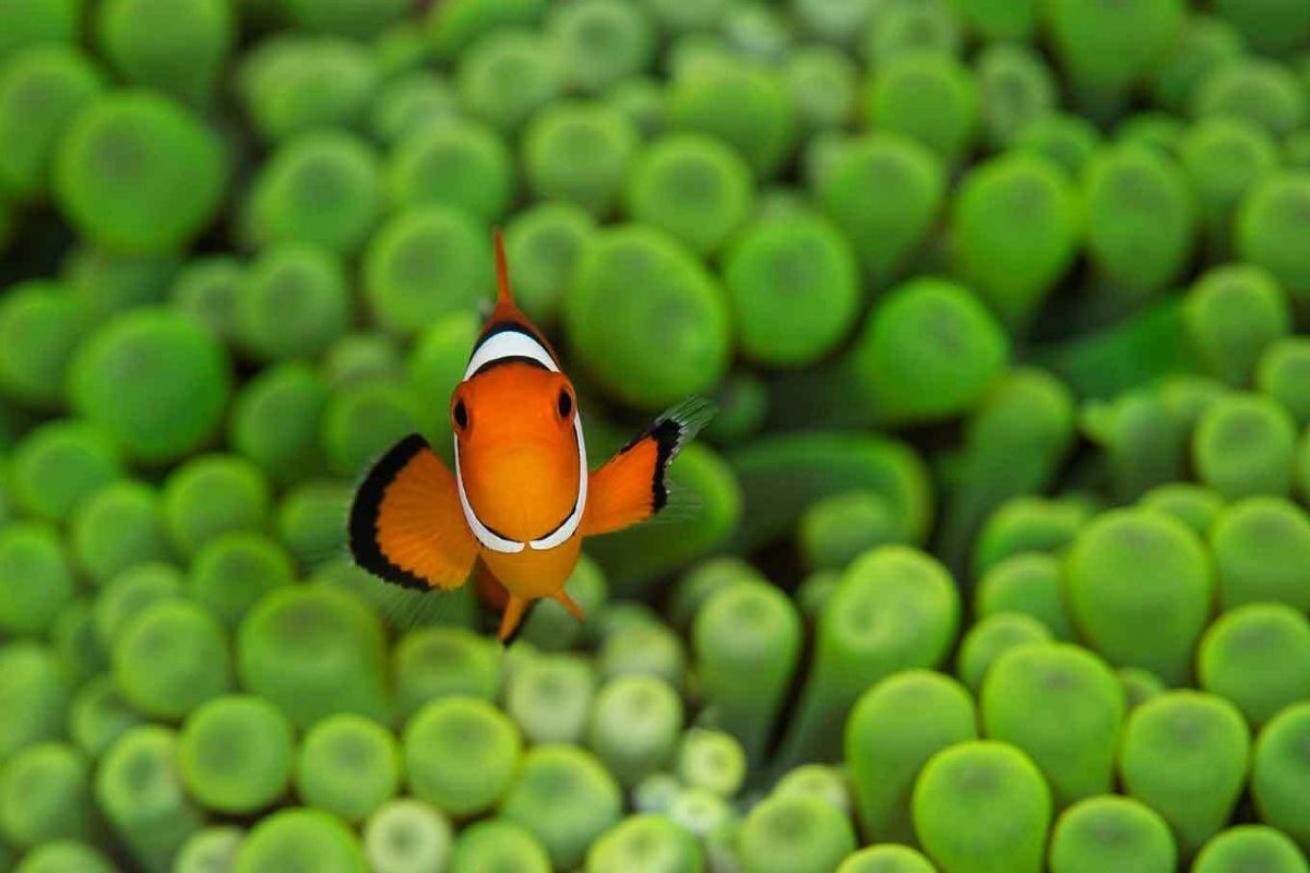 Alor and Flores offer undiscovered diving treasures.

Courtesy of the Arenui
Iconic sites like Clown Valley on Pura Island will leave divers in awe as they drift past a reef completely covered in anemones with thousands of fish darting around. Pura Island is also home to the famous local villagers who dive from their wooden canoes to model for underwater photographers in their homemade wooden and glass bottle goggles.
Mucky Mosque and Rocky Church are two muck dives often visited by the Arenui where you can expect a chance to see the Rhinopias and also ghost pipefish, weedy scorpionfish, frogfish, wunderpus and snake eels.
The dramatic backdrop of this highly volcanic region offers as many topside photo opportunties for photographers as the amazing underwater sites. The Lewotolo volcano is one of the most active in Indonesia with eruptions every 30-minutes, and sure to leave thrill-seekers and adventure photographers satisfied. Dives in the Pantar Strait offer another thrill underwater, currents, large schools of fish and the potential of seeing pelagics like mola mola's and hammerhead sharks.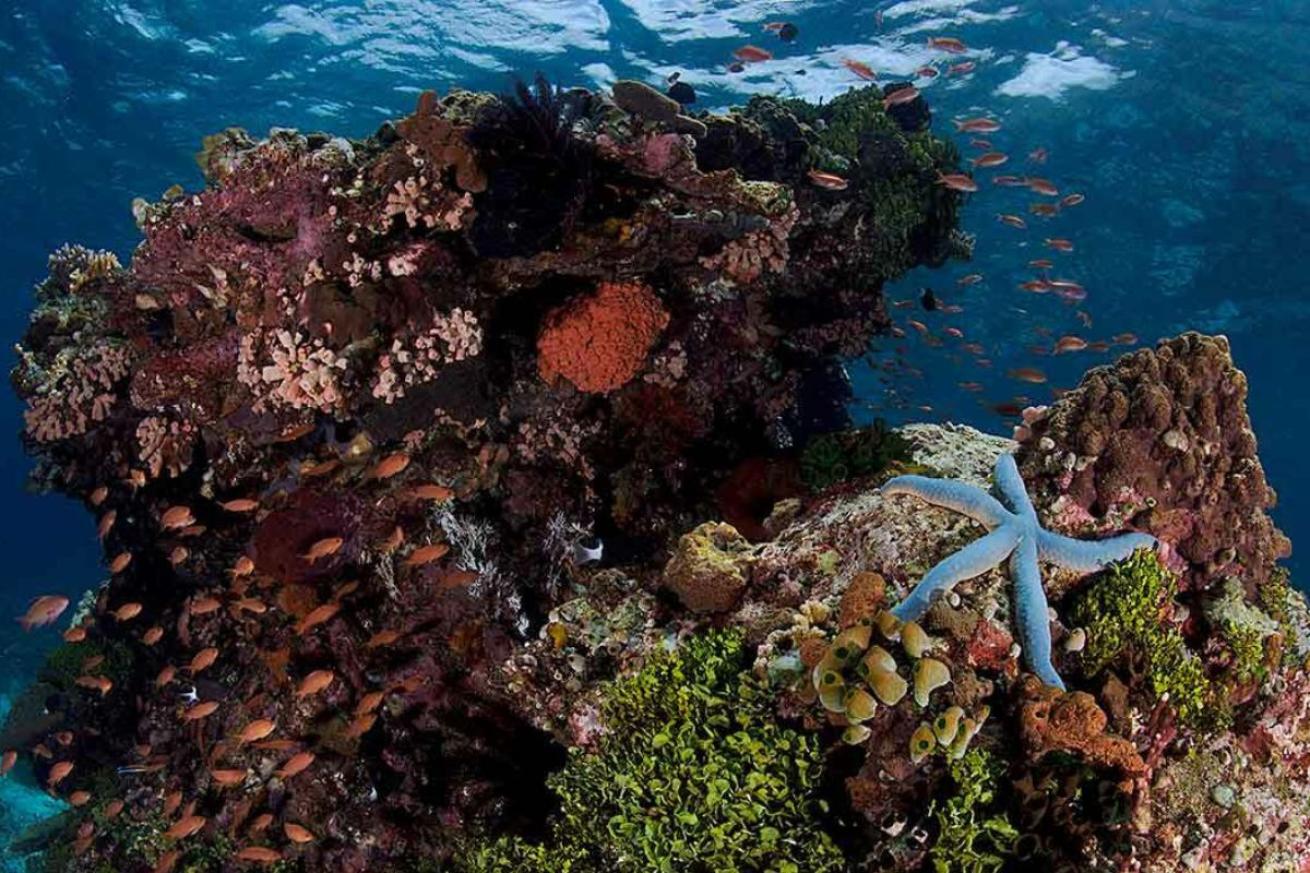 Cruises in Alor and Flores offer widespread muck diving, sharks and large schools of fish, stunning hard coral formations and more!

Courtesy of the Arenui
The Arenui is perfectly situated to be your home at sea when you need to take a break from your days full of aventure and diving. A boutique-like hotel experience, floating alongside volcanic skyline and tiny islands in the distance. Ample space to relax indoors and outdoors, make spending time aboard the Arenui very enjoyable. Fresh and delicious meals truly elevate this diving experience and you never go hungry, between the little breakfast, big breakfast, snack, lunch, snack and dinner each day! The intricate craftsmanship can be seen at every turn on board, from the carefully designed staterooms to the sky lounge where you can even indulge in a post-dive massage.
Divers may initially book for the one-of-a-kind destination but return to Arenui again and again for the unmatched service. With a staff to guest ratio of 24 to 16, your every need will be met with a smile. The Indonesian divemasters are knowledgeable and make each dive memorable with their critter spotting and underwater excitement.
There's more than a friendly crew waiting to meet you. With possibility to see thresher sharks, hammerhead sharks and whales, divers keep returning to this remote destination full of color, fantastic diving and stunning topside views.
To learn more visit, thearenui.com