From Budget and Beyond in the Bahamas
One of the best things about a family-run business such as All Star Liveaboards — which was started by Peggy and Bruce Purdy in 1979 and is today run by their son Kevin — is that there is a shared level of commitment to their customers, many of whom are repeat guests.
This award-winning liveaboard company offers itineraries around the globe, including an array of options in the Bahamas aboard four vessels, all based in Nassau: the five-star luxury yacht Aqua Cat, Blackbeard's Cruises' two budget-friendly sailing sloops, and the sailing catamaran Cat Ppalu.
Courtesy of All Star Liveaboards
The Bahamas is a tropical paradise with more than 700 islands, incredible blue skies and sparkling water, and an underwater playground for divers — colorful reefs, breathtaking walls, exciting drift dives and thrilling shark encounters. The island country is not only a special place for divers but it also holds a place in the hearts of the team at All Star Liveaboards. The Bahamas is where All Star first started taking divers on liveaboard charters, when dive sites were just being discovered. Today, All Star delivers the best of the Bahamas to its guests, whether they want luxury or a budget-friendly dive vacation.
And that's another key element to All Star's success — the team goes above and beyond in ensuring that their guests enjoy the dive vacation they want. Having a range of boat and budget options topped divers' wish lists in the Bahamas, so All Star expanded to offer liveaboard charters that range from wallet-friendly to pampered luxury.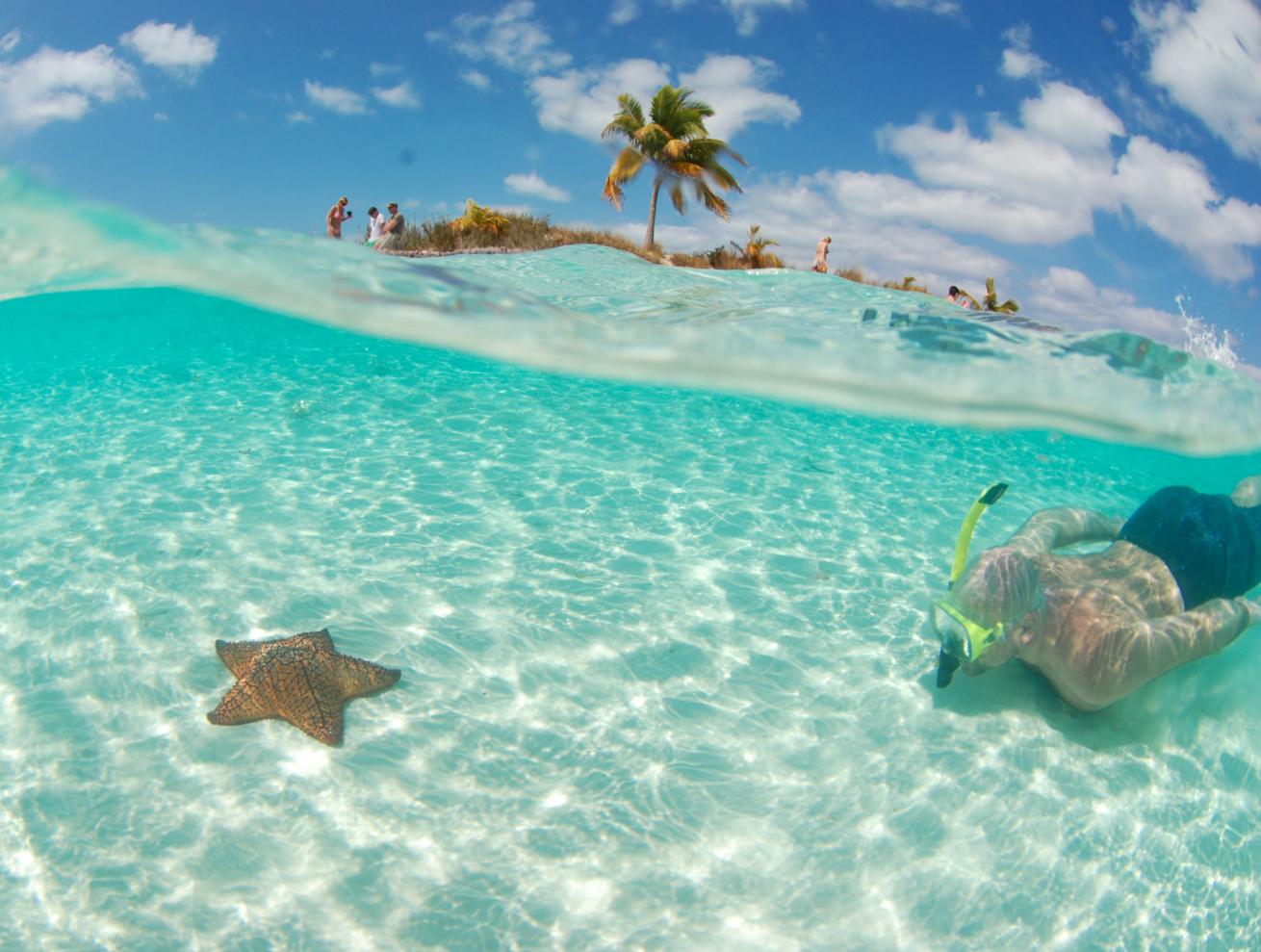 The variety of diving is one of the top reasons to book a dive trip to the Bahamas.

Courtesy of All Star Liveaboards
Above and Beyond Guest Service
I have first-hand experience with All Star's customer service. I was impressed by the team — who are all divers — when I was planning a liveaboard trip to the Bahamas. I'm a bit of a "princess diver," so the reservations team suggested I book a trip on the luxury Aqua Cat. Once onboard, Aqua Cat's crew polled us as to our preferences. We overwhelmingly wanted walls, but particularly ones that offered shallower reeftops for those who might not want to go deep.
The Bahamas are of course known for their shark encounters, so we were keeping all our body arts crossed for seeing at least one or two cruising the reefs. You might spot Caribbean reef, hammerhead and nurse sharks when you're diving in the Bahamas. All Star offers a shark dive on all four liveaboards during their week-long itineraries, so it's practically guaranteed that you have at least one up-close encounter.
The reefs feature mazes of coral and grotto swim-throughs, and many of them sit atop beautifully decorated drop-offs. There are also a few sites that feature fast-moving drifts through small cuts in the reef. If a drift dive is on the itinerary during your charter, don't miss it — it's truly a fun-filled experience.
No matter which vessel you're on, you'll have an itinerary that includes the best sites with the best conditions during your week onboard. You'll also get the same phenomenal service and food. With so many options and so much flexibility, All Star can cater to every guest, every budget, and every accommodation preference. The choice is yours.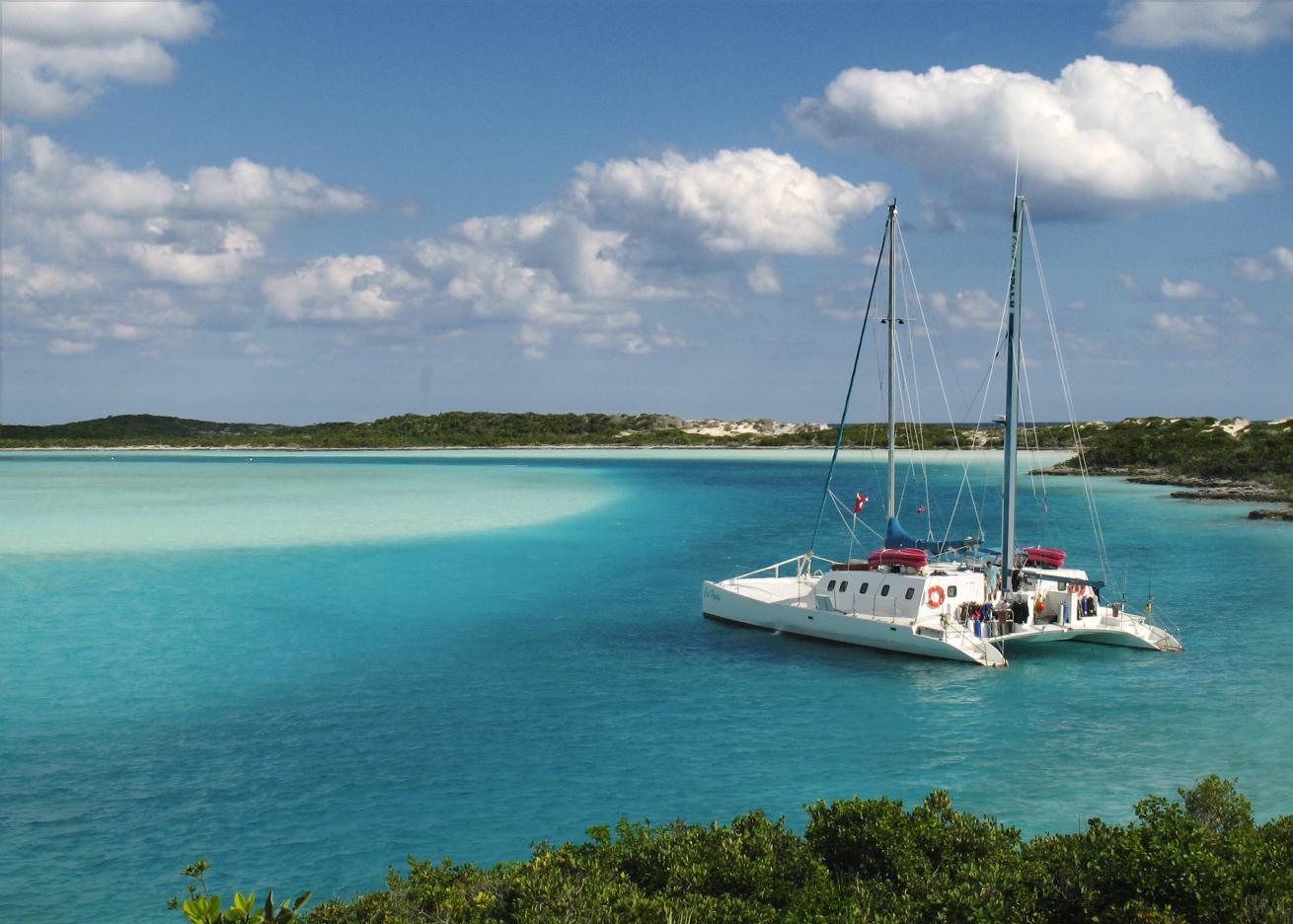 Courtesy of All Star Liveaboards
Which Boat Is Right for You?
Want luxury? You'll be pampered on Aqua Cat from the moment you step aboard. Aqua Cat is the most luxurious, spacious liveaboard operating in the Bahamas. You'll make up to five dives per day, including night dives. This exquisite catamaran has 11 cabins with ensuite bathrooms, a spacious main salon, gourmet meals, photo- and video-editing areas, a dive deck with lots of room, a launch for nondiving excursions, a comfortable and cozy sundeck, and amenities galore. Plus, you'll love the daily shore excursions and eco-adventures.
Want loads of diving at an affordable price? You will have the time of your life on a Blackbeard's sailing sloop. They have the same itinerary, the same attentive service and the same underwater thrills as Aqua Cat, but Blackbeard's gives you all the fun for half the cost. A friend of mine, who was part of a group on one of Blackbeard's sloops, likened the experience to "camping at sea," and wrote: "The weeklong dive party is great for solo or younger divers, or the young at heart: Our trip included wannabe buccaneers from 12 to 70-something, from grizzled dive vets to families just getting certified. … But it's more than that. You might feel closer to the sea and sky — and stars — on a sailboat than you ever have, which makes for unforgettable moments…"
Do you want an intimate experience in the Bahamas? The Cat Ppalu catamaran is perfect for you. This crewed boat offers a sailing, diving and snorkeling vacation that is ideal for private family and friend charters.
Book Today!
Which boat will you choose?
Whichever one it is, you'll discover that All Star will give you a 5-star experience, excellent value and memories to last a lifetime.
Contact
(800) 327-9600, [email protected], allstarliveaboards.com