Jack's Diving Locker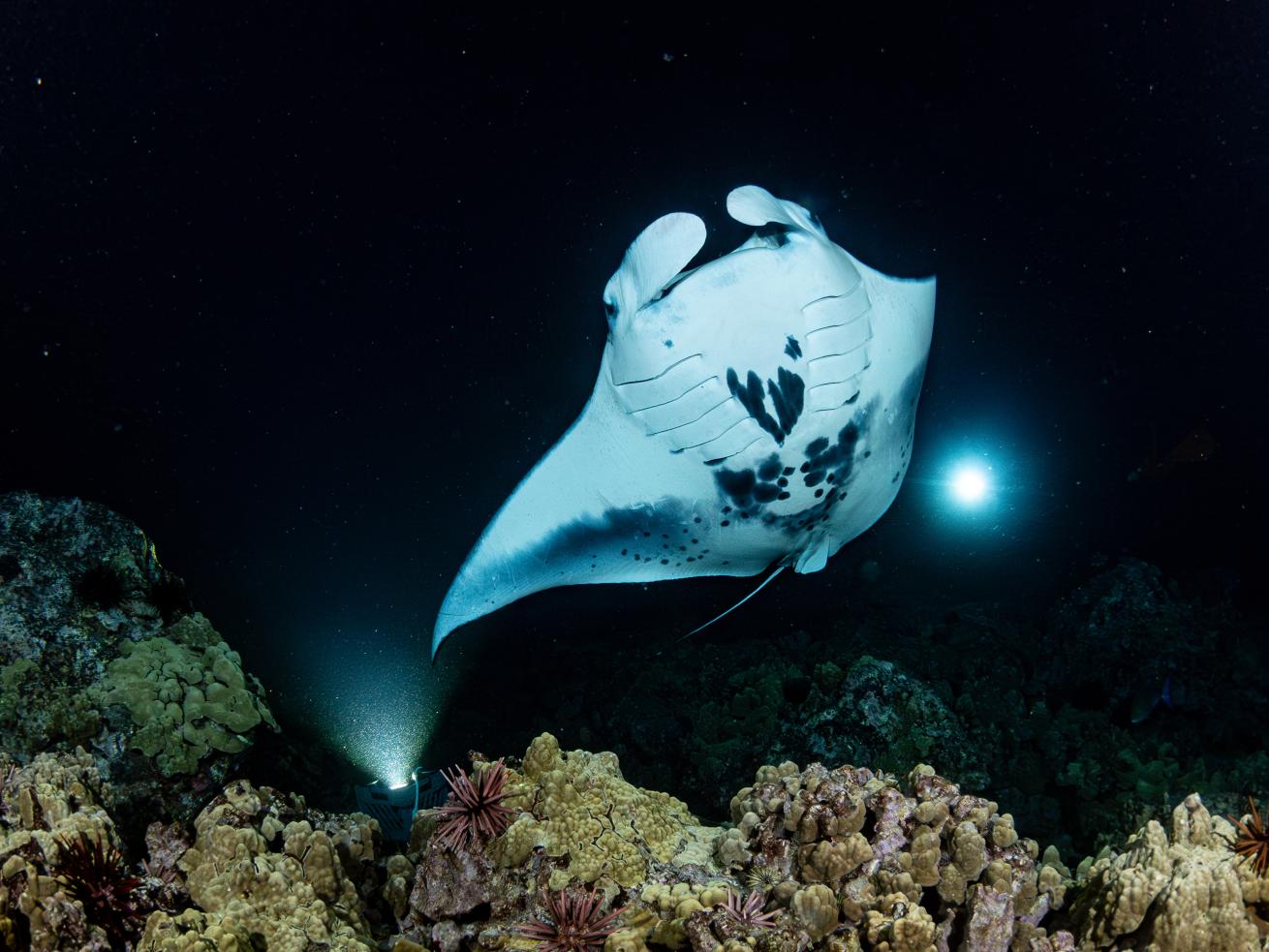 Manta ray night dives are a signature attraction for guests of Jack's Diving Locker.

Ross Bronzan
Jack's Diving Locker, on the Big Island of Hawaii, operates two retail locations, a training pool and four boats daily, including the family-friendly classic dive boat trip for all skill levels, from snorkelers to advanced divers. Adventure dives are also offered for experienced divers ready for more excitement.
Dedicated snorkel boats give guests a choice of two trips: a shorter outing to a shallow reef, or a half-day blue-water reef adventure that includes the potential to swim with a host of big animals, including whales, dolphins and manta rays, before continuing on to a reef swim.
This award-winning operator also offers manta ray night dives for all levels of divers and snorkelers, as well as pelagic magic blackwater dives for an otherworldly experience—rounding out a menu of in-water options with something for everyone.
2024 Readers Choice Awards
Jack's Diving Locker won a total of seven awards, including Quality of Dive Boats, Quality of Facilities, Quality of Training and Courses, and Attention to Safety.
Contact Info
808-329-7585
---