Loreto, Mexico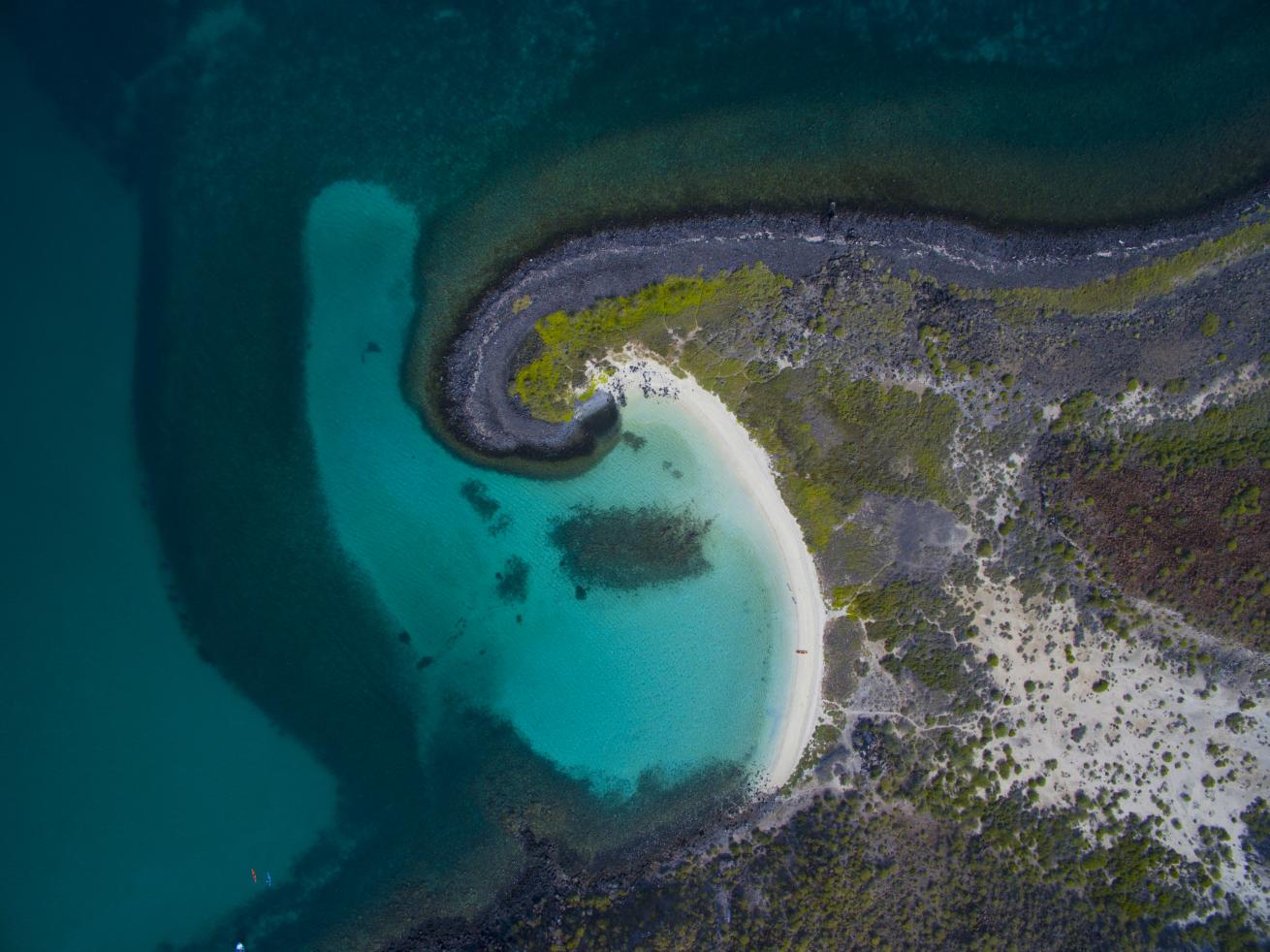 There's no shortage of thrills awaiting divers in the protected waters of Loreto Bay.

Visit Baja Sur
It's the stuff of dreams to drop in on a dive site and be surrounded by schools of jacks, hundreds strong. This is the kind of experience still to be had off the dive town of Loreto, found on the Gulf of California side of Mexico's Baja Peninsula.
Here, abundance rules. The Bay of Loreto National Park protects animals such as dolphins and sea lions. This 206,000-hectare marine-life sanctuary is home to more than 50 named dive sites across Coronados island, Isla del Carmen and Danzante, UNESCO World Heritage Sites.
The volcanic topography offers a mix of seamounts, canyons, ledges and patch coral reefs. As much as the diving is about big stuff and big schools of fish, it's also about the tiny thrills. These reefs are home to many species of nudibranchs, including the Tambja variety—gaudy with a display of purple, electric blue and green—and the orange-and-navy tiger dorid. Both are common for the area, but each is a stunning surprise for nonlocals.
The area also contains several wreck dives, including the 180-foot C-54 Agustin Melgar minesweeper, an oasis for golden trevally and spadefish.
Local operator Dolphin Dive Baja, a PADI Five Star Dive Center, has been serving the area for more than 15 years. They dive in groups of no more than six guests, providing a small, intimate in-water experience.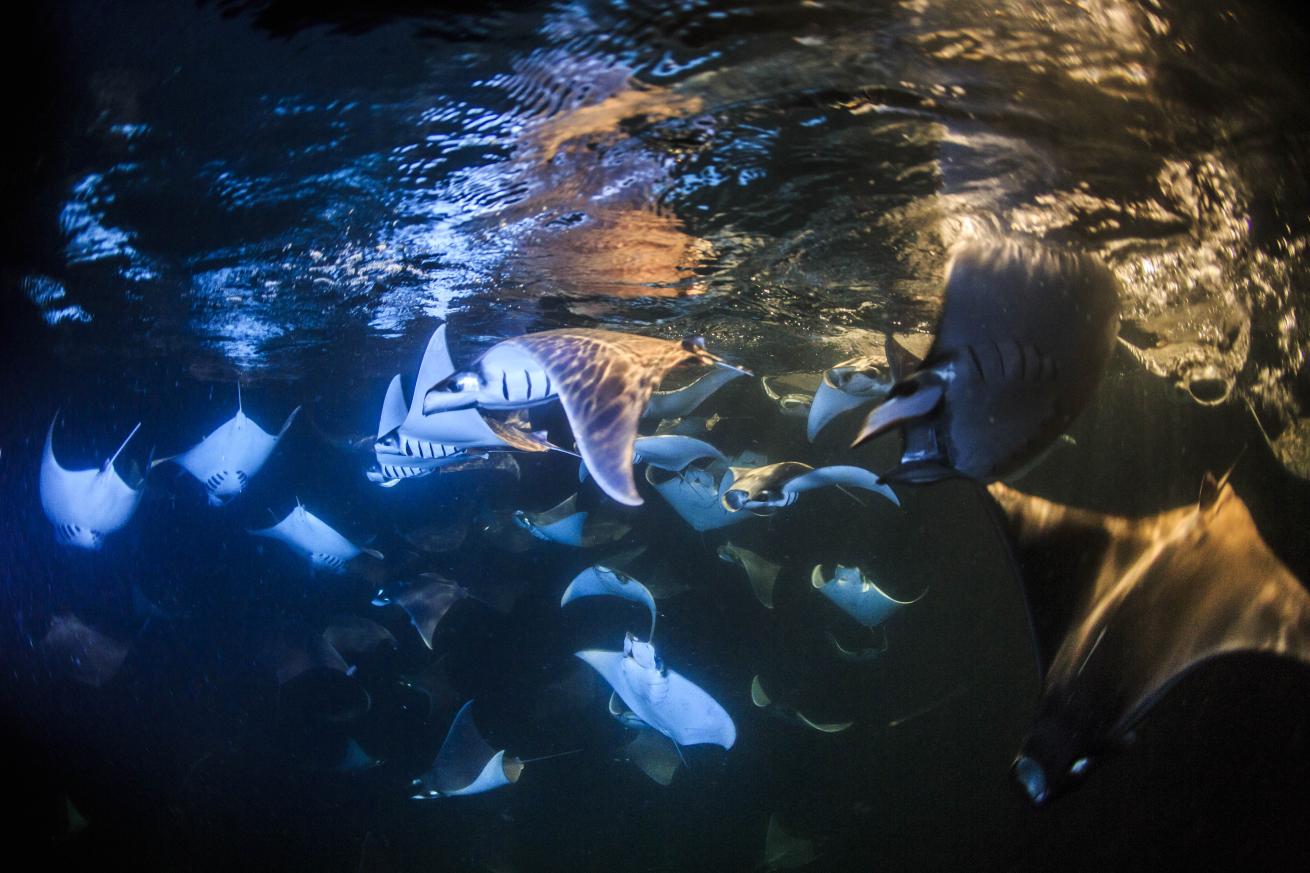 There's a lot to see and do, you might even witness a congregation of mobula rays.

Visit Baja Sur
Blue Nation Baja, a family-owned dive operator, focuses on 100 percent green practices and offers underwater tours with a focus on environmental education. This operator is behind the Underwater Explorers Club, open to anyone and committed to discovering new sites along the Baja Peninsula. Blue Nation also offers freediving and tec diving tours and training, allowing divers to explore deep walls and pinnacles home to dense forests of black coral.
In addition to its diving, the Baja Peninsula is famous for the gray and blue whales that return every January through March. Loreto Sea & Land Tours offers whale-watching excursions along with other cultural experiences.
It's an outdoor playground in many ways, with so many watersports and outdoor adventures on offer. Canyon hikes and horseback rides in the Sierra de la Giganta mountain range are available, as are cultural experiences, such as visiting mission churches and witnessing cave paintings via hiking or mule riding.
There's a lot to see and do, and remote as the destination is, it's easy to get to. Alaska Airlines flies direct to Loreto from Los Angeles. It's a quick trip as well from Dallas or Phoenix via American Airlines. And Mexico-based airline Volaris offers affordable flights from many West Coast cities, as well as Cross Border Xpress, which makes it simple to cross the border between San Diego and Tijuana.
Explore Further:
Off Isla Carmen is the dive site La Cholla Isla Carmen, a series of underwater sea- mounts 55 feet deep. This is not a very deep dive; however, the current needs to be right to access this gem known for its beautiful structure of mini canyons. Almost every crevice holds a huge moray eel. The site is also home to a cleaning station hosted by barberfish and visited by needlefish, goatfish and more. Because this dive is farther offshore, divers can frequently see larger fish and open-water species. This site is also great for seeing pelagic life.
2024 Readers Choice Awards
Mexico won 11 Readers Choice destination awards in the Pacific / Indian region, including Big Animals, Wall Diving, Underwater Photography, Best Value and Best Overall.
Contact Info
---