Sea Experience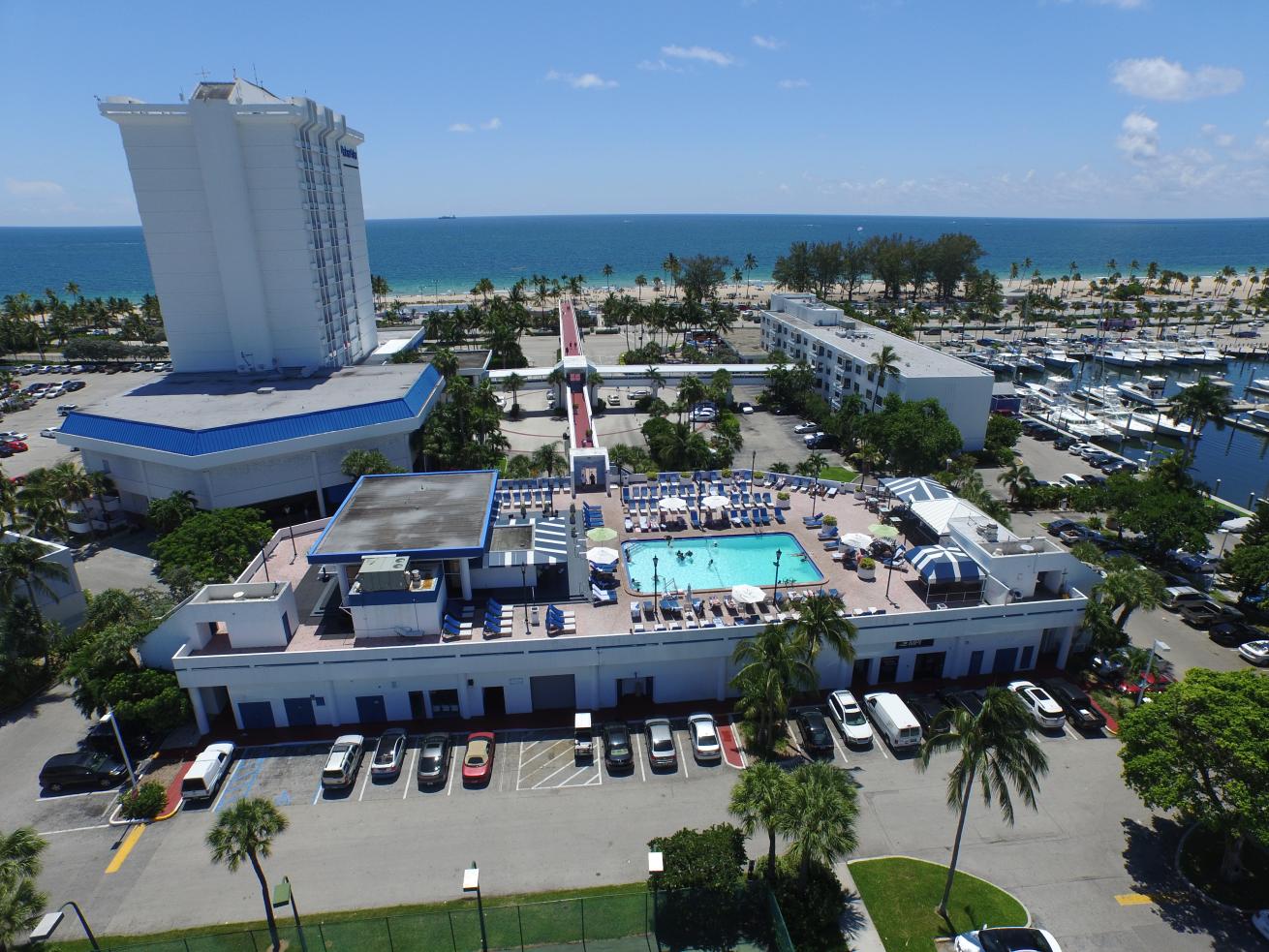 Fort Lauderdale Dive Shop

Sea Experience
No other Florida dive center makes it as easy to dive, learn and relax all in one location than Sea Experience. Located only a 10-minute drive from the Fort Lauderdale airport at the beachside Bahia Mar DoubleTree by Hilton Hotel, Sea Experience is a PADI 5 Star Career Development Center where the dive boat is just an elevator ride from your room, as is the classroom, shop and gear rental facility.
It's a convenient jumping-off point to reach more than 20 wrecks and a dozen reef sites, all within a 20-minute boat ride. A typical, two-tank dive trip includes a wreck dive and a shallower reef dive. The second dive is often done as a drift, allowing divers to cover ample real estate and chance upon goliath grouper, barracuda, lobster, loggerhead sea turtles and much more.
The crown jewel of the Fort Lauderdale wrecks is the Mercedes, a 200-foot cargo vessel built in Germany in 1952 and purpose-sunk in 1985. Today, it's encrusted with colorful marine life and surrounded by patch reefs. Storms have severed the bow and stern from the superstructure, creating increased visibility into the interior holds where lobsters and eels tuck away. The site can see current, as well as large schools of yellowtail snapper and jacks.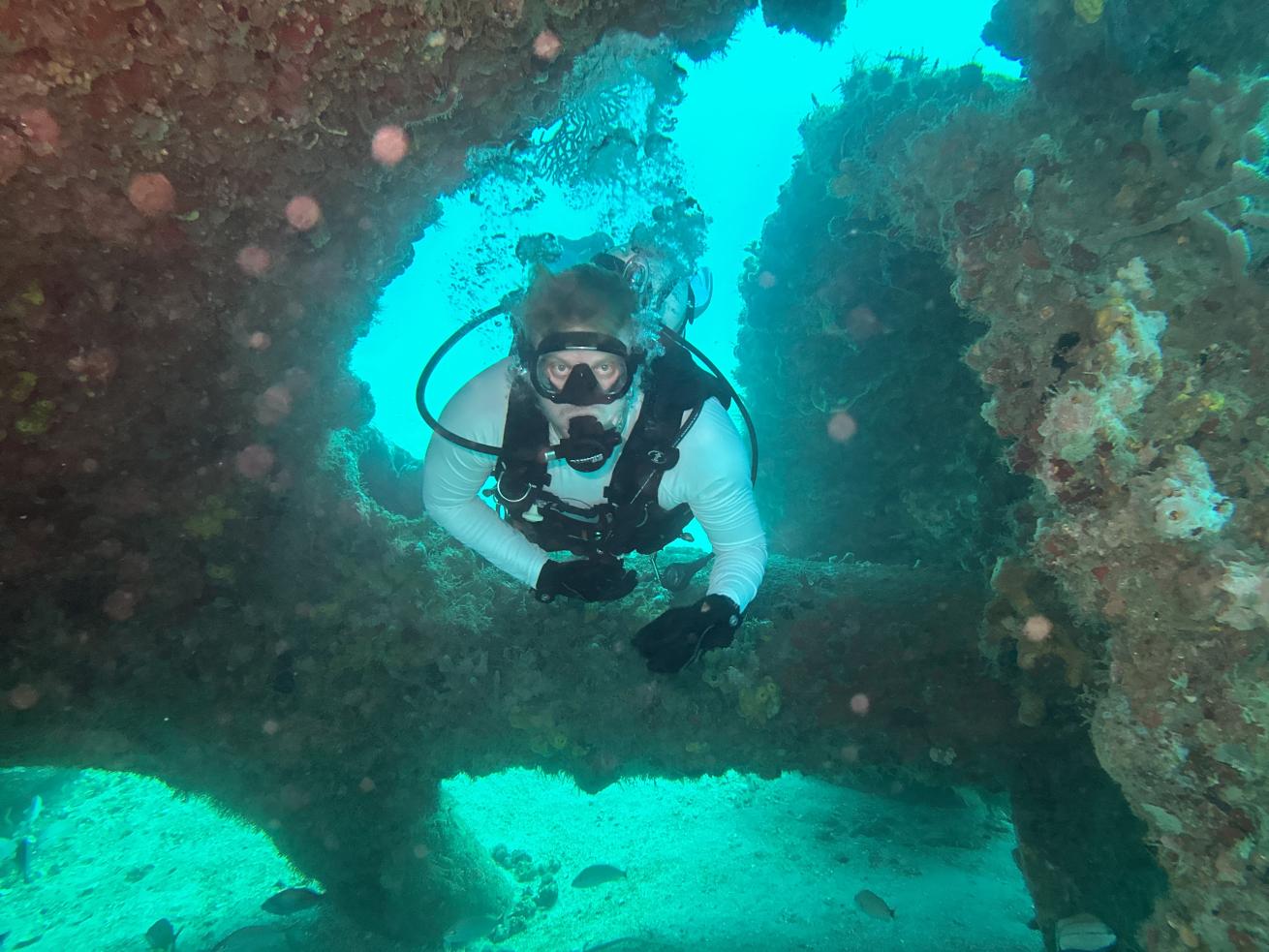 Explore the beauty in your own backyard.

Sea Experience
Another top contender for the area's best dive is Tenneco Towers. These sections of a former oil platform now serve as habitat for vibrant macro life. The metal support framework allows water to flow through, carrying nutrients that feed the soft corals and crabs, and creating a thriving environment that is a magnet for the big stuff too, such as bull sharks and goliath grouper.
Fort Lauderdale is also home to its own version of a "wreck trek"—a collection of four ships sunk close together in 65 to 70 feet of water. The line-up includes the 100-foot tugboat Jay Scutti, the easy-to-penetrate, 132-foot Tracy oil-rig supply boat, the 90-foot Mercy Jesus and the sailboat Pride. The Jay Scutti offers a unique experience and photo op: The prop—a bisected circle—is located well out of the sand, so divers can swim through, look up and gain a unique vantage point of the ship's enormity.
Another must-see site is actually an artificial reef that's comprised of a unique collection of airplane wings, an old lighthouse, pontoons, pipes and mine carts. There are also two barges at the site, but the headliner is Hog Heaven, a former 185-foot barge that was named for the hogfish that are often found swarming the wreck. A survivor of several hurricanes, the barge has been twisted open, creating swim-throughs and vantage points for divers. It's a favorite for not only its exploration-worthy structure but also for the big ocean-going fish that can sometimes make an appearance, such as manta rays, barracuda, cobia and goliath grouper.
The Sea Experience Dive Shop is a PADI 5 Star Career Development Center located in Ft. Lauderdale.

Sea Experience
Sea Experience is a PADI IDC dive center, offering instruction from Discover Scuba Diving—a way for nondivers to see whether Open Water certification is for them—all the way to the Master Scuba Diver Trainer course. One of the most popular courses offered is Advanced Open Water Diver. Sea Experience requires that all divers joining them at sites deeper than 70 feet hold this certification. If you're not already Advanced Open Water certified, consider making time for the certification on your next trip. Students can complete the e-learning portion at home, and then schedule the required adventure dives with Sea Experience. This con-ed course offers you the chance to build skills in navigation and buoyancy, try deep diving and make three specialty dives of your choosing—such as wreck diving, drift diving and night diving—all of which contribute to making you a stronger, more confident diver.
When the dive day wraps, cross the street from Sea Experience to enjoy the restaurants, bars, amenities, lifestyle and fun offered on the 24 miles of Fort Lauderdale's golden sand beach. Any nondiver can enjoy the sea and sand, as well as the paved beachside path for walking, jogging and strolling. A short walk on this path leads to a line-up of everything from outdoor bars to casual family dining.
Within a few blocks, you'll find Rock Bar, a multi-level cocktail bar with live music, and The Drunken Taco, a more low-key spot with 301 tequilas on offer. Head to Mancora Ceviche Bar for a flight of ceviches and other Peruvian fare or Spazio for lobster, lasagna or shrimp pasta.
There are more than enough options to keep it interesting whether you're traveling for a quick weekend getaway or enjoying a longer vacation. Either way, you'll love all the topside and underwater gems Fort Lauderdale and Sea Experience will show you.
Website: seaxp.com
---