Where to Scuba Dive in Northern California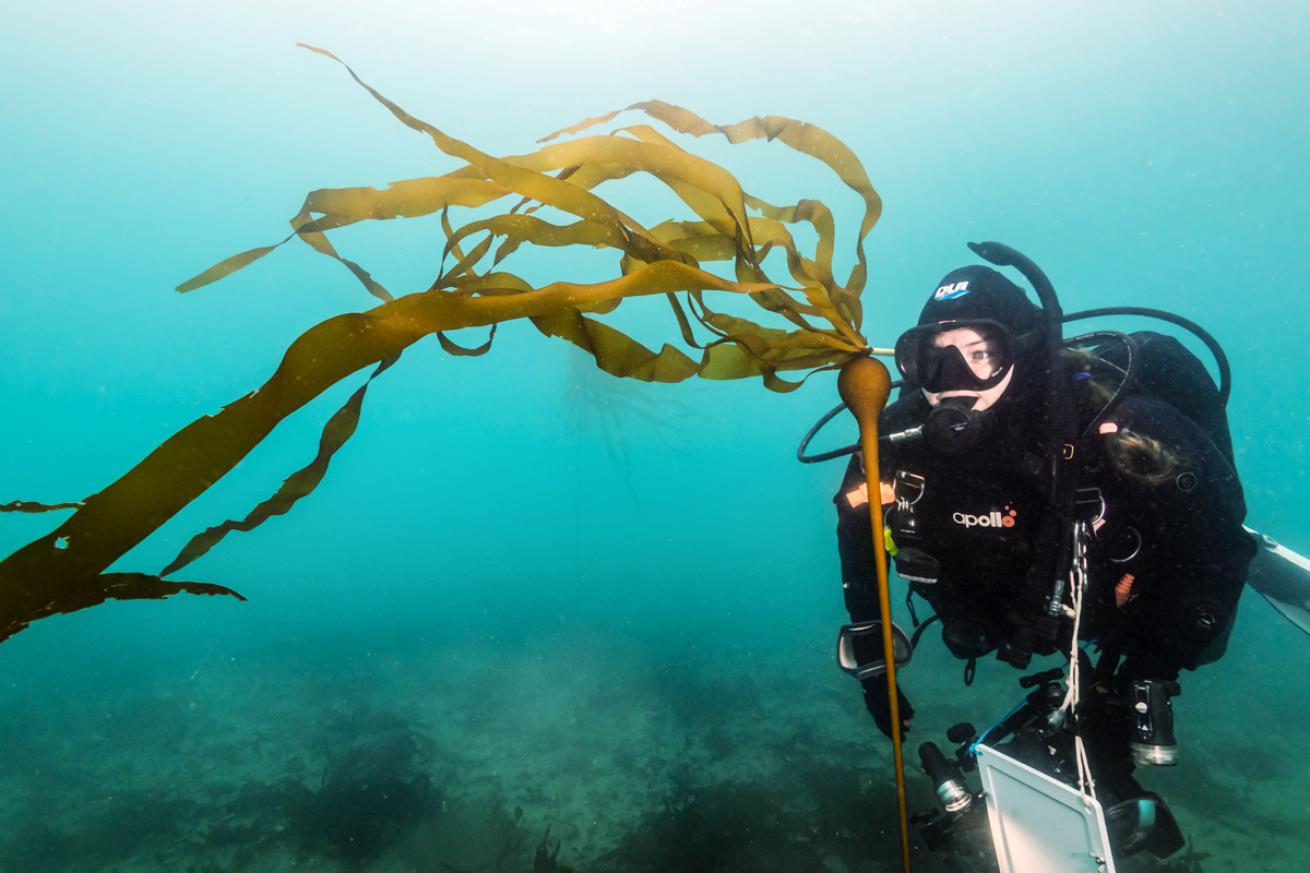 A marine biologist studies bull kelp.

Jennifer Idol
Wind down the Pacific Coast Highway in Northern California for exotic views of cliffs plunging into the ocean from 100 feet above sea level. Remote dive destinations dot the coastline from as far north as Fort Bragg down to Fort Ross, about 70 miles north of San Francisco.
The North Coast region is situated between the redwoods of Mendocino National Forest and the Sonoma and Napa valleys, known for their rolling vineyards and wineries. The city closest to this unique, quiet region is Santa Rosa, but dive gear can be rented from local shops in several nearby cities. Most visitors tour the coastline for dramatic views, hiking and camping.
Coves at the bottom of cliffs provide access to shore diving year-round. Weather is unpredictable at any time of year, with the best visibility in winter and the calmest seas during summer. Consider tidal changes for dives, and expect the best diving during high tide. Dive guides familiar with swells, tides and winds can assist with navigating sites. Plan dives for early morning to ensure access to limited parking. Bring all diving equipment, meals and water for the day since restaurants are few and distant. Van Damme State Marine Conservation Area, near Mendocino, is the most biologically diverse site and is large enough to offer three distinct dive sites.
Purple urchins have invaded the North Coast, especially since the sea stars died in 2013, and kelp is in significant decline here. Bull kelp, the dominant species for the region, is a vital food source for abalone.
Other dive sites that are easy to access include Gerstle Cove and Stillwater Cove. Timber Cove is a weekday dive site that charges for admission and involves climbing a hill. Fort Ross is a reliable site, but keep in mind divers must park cars nearly a mile from the shore entrance after unloading their gear. Ocean Cove is an unpredictable dive site due to currents.
These rewarding dives are an adventure into a unique ecosystem with abalone, nudibranchs, bull kelp, starfish, red urchins, purple urchins and a variety of North Pacific fish.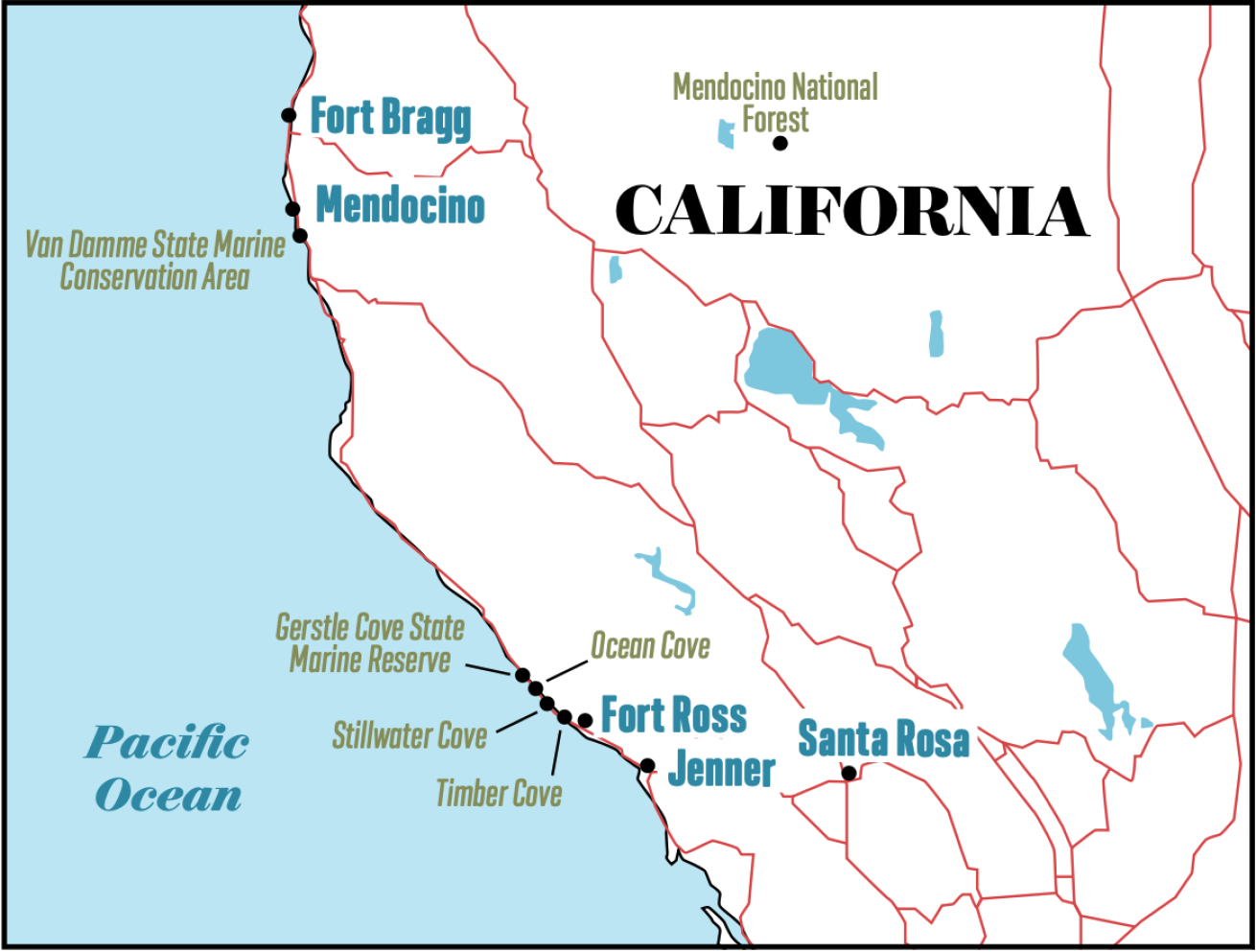 Remote dive destinations dot the coastline from as far north as Fort Bragg down to Fort Ross, about 70 miles north of San Francisco.

PADI Staff
Dive Sites
Van Damme State Marine Conservation Area

Easy shoreline access makes this protected cove an ideal site for all divers. Sea life on the wall at the north shore includes sea stars, nudibranchs, anemones, crabs, fish, kelp, urchins, sea cucumbers and chitons. The south-side reef is an encrusted rocky bottom with denser sea life. Due west from shore, bull kelp grows annually from March through July, starting from nothing and reaching up to 118 feet long each year.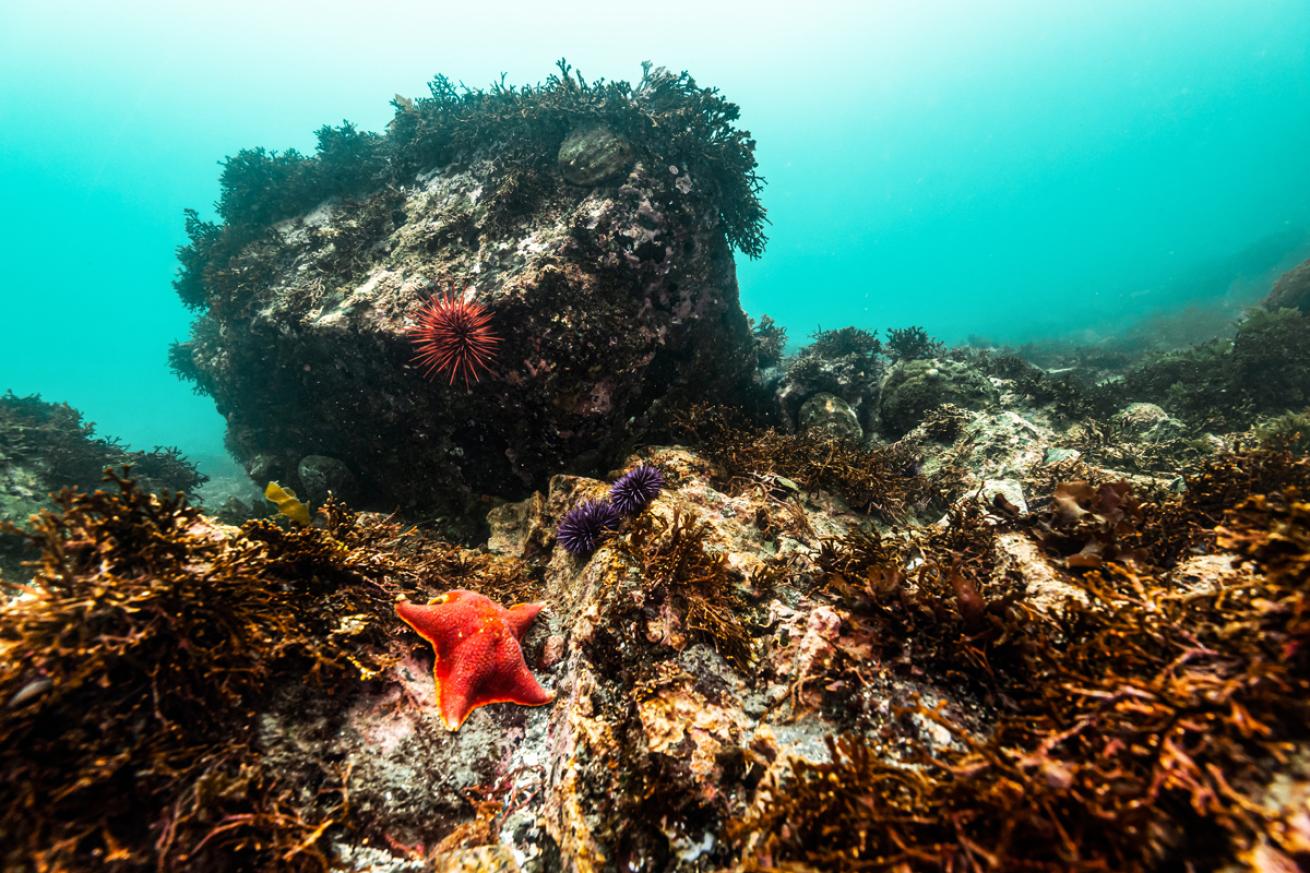 A sea star and urchins at Van Damme State Park.

Jennifer Idol
Gerstle Cove State Marine Reserve
Located in Salt Point State Park, this reserve protects all marine life. Purple urchins dominate the landscape, but this is usually a calm and shallow dive, easy for new divers. Drive equipment to the beach before parking at the lot near the Salt Point Trail south trailhead.
Stillwater Cove Regional Park
This small protected cove has large boulders on either side that continue underwater. Beyond the edge of the cove, the bottom flattens into a sandy bottom. Most of the sea life aggregates around the boulders, where it is protected from surging water. Find fish such as greenlings and lingcod beneath the boulders.
Need To Know
Conditions
Viz varies from 5 to 30 feet; water temps range from 47 to 56 degrees.
What To Wear
7 mm wetsuit or drysuit.
Dive Shops Recommended by PADI
Marlin Diving Center, San Rafael, CA
Pinnacles Dive Center, Novato, CA
Seals Watersports, Santa Rosa, CA
Trip Tips
Jenner
This small coastal town is a vacation destination with a few restaurants and hotels along the bluffs near the mouth of the Russian River. Goat Rock Beach is a popular and accessible sandy beach named for a large rock rising from the seafloor. Pacific harbor seals crowd the beach during summer.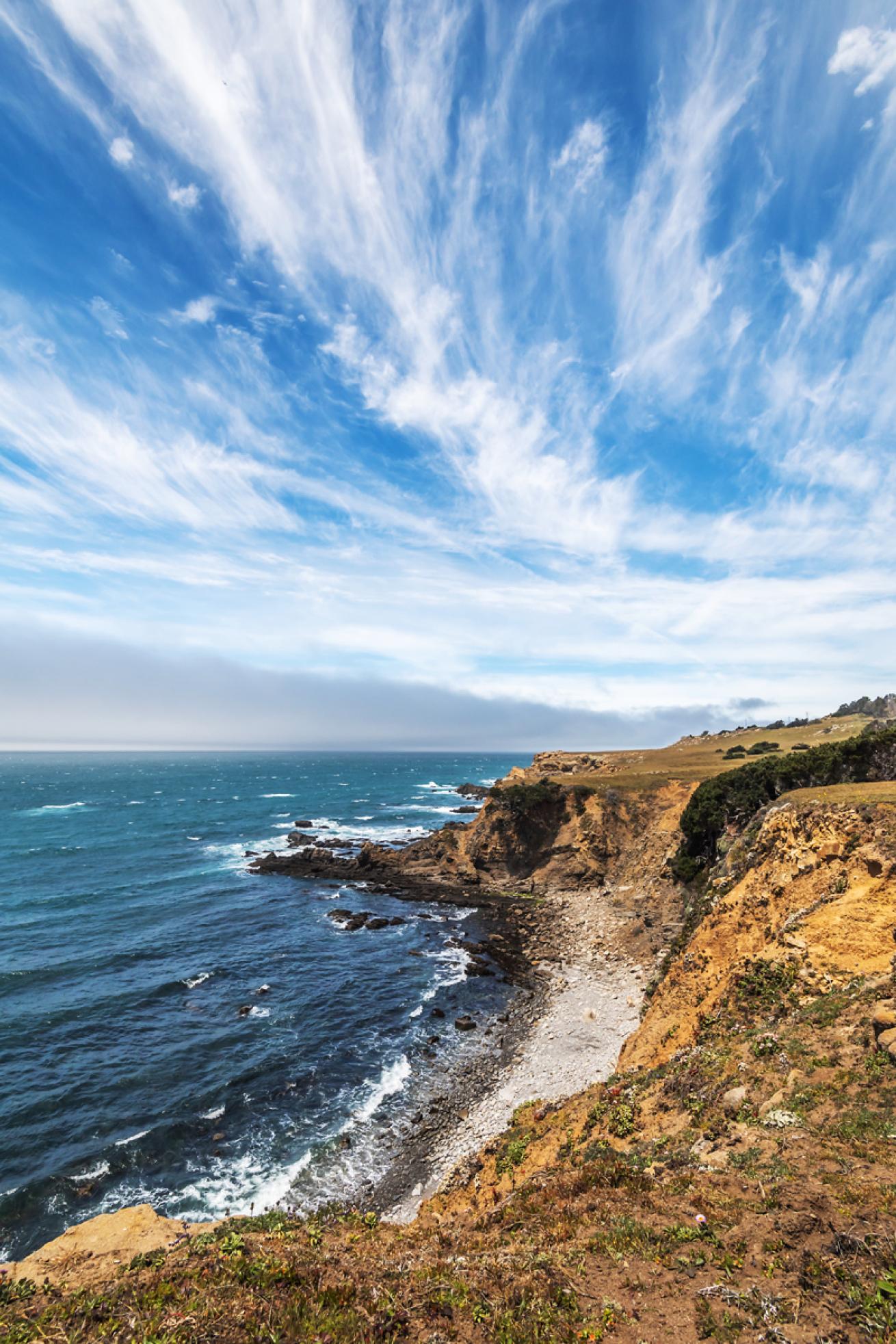 Jenner, a small coastal town.

Jennifer Idol
Hiking

Local state parks provide an abundance of scenic hiking trails. Four distinct trails lead from Van Damme State Park, including Pygmy Forest Discovery Trail, Fern Canyon Loop, Fern Canyon Scenic Trail, and Spring Ranch.
Wineries
You can visit numerous wineries, from the boastful Kendall-Jackson Wine Estate and Gardens to more intimate settings like the Baldassari winery, between the coast and Santa Rosa. Some require reservations, while others offer meals, snacks and tastings. The vineyards make beautiful photography subjects, especially in the evenings.