Aaron's Dive Shop, Oahu, Hawaii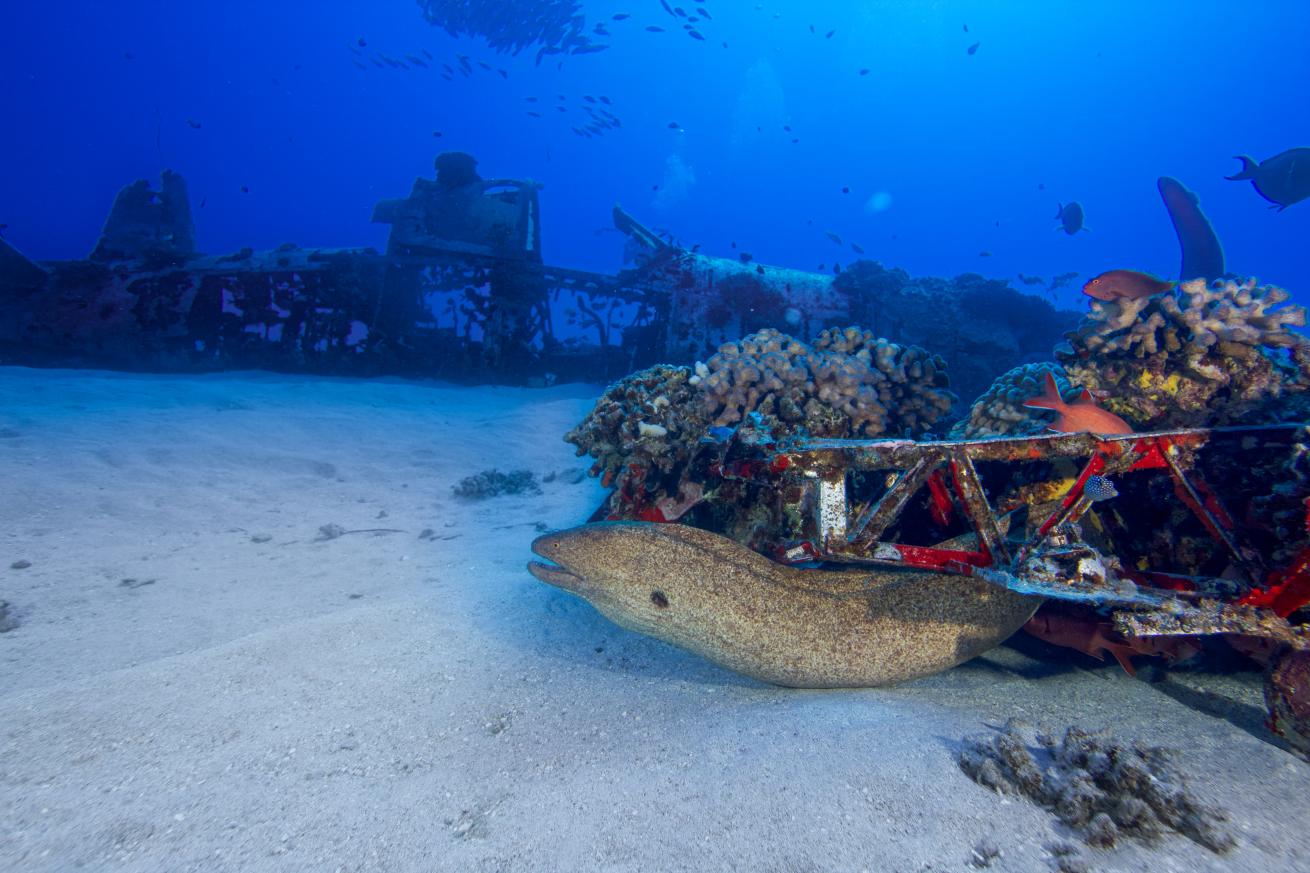 A moray eel peeks out from beneath the wing of Oahu's famous Corsair plane wreck.

Arron's Dive Shop
Aaron's Dive Shop on Oahu holds the reputation as the locals' choice going on 52 years. They treat guests like family and go above and beyond to deliver exceptional service.
This PADI Five Star IDC in the city of Kailua has it all, including blackwater diving, drift diving, night diving, wreck diving and reef diving, all on the south shore of Oahu. They run two charters a day with groups of up to 14 divers.
Instruction is available for all ages. Aaron's offers the Bubblemaker program every month for kids as young as 8 years old. They also offer dive professional training all the way up to IDC Staff Instructor.
All this is in addition to their monthly cleanups and other community events to give locals and visitors alike more ways to interact with the beloved reefs that make Oahu such a favorite dive destination.
2024 Readers Choice Awards
Aaron's Dive Shop won seven Readers Choice awards in its region this year for categories including Quality of Dive Boats, Quality of Facilities, and Quality of Training and Courses.
Contact Info
808-262-2333
---