Great Underwater Lights for Scuba Divers in 2022
ScubaLab tests a wide variety of accessories, including dive bags, dive lights and dive knives. Each test is aimed at evaluating the key characteristics of each specific type of gear so divers can in turen evaluate what works for them.
How We Test a Dive Light
Testing dive lights involves measuring the total light output. Testers also rate lights for their beam size and shape, ease of use, grip comfort and security, and how well the controls allow for regulating output at useful increments.
For ScubaLab gear reviews, visit our ScubaLab hub.
Scuba Diving Lights
Kraken NR-1500Z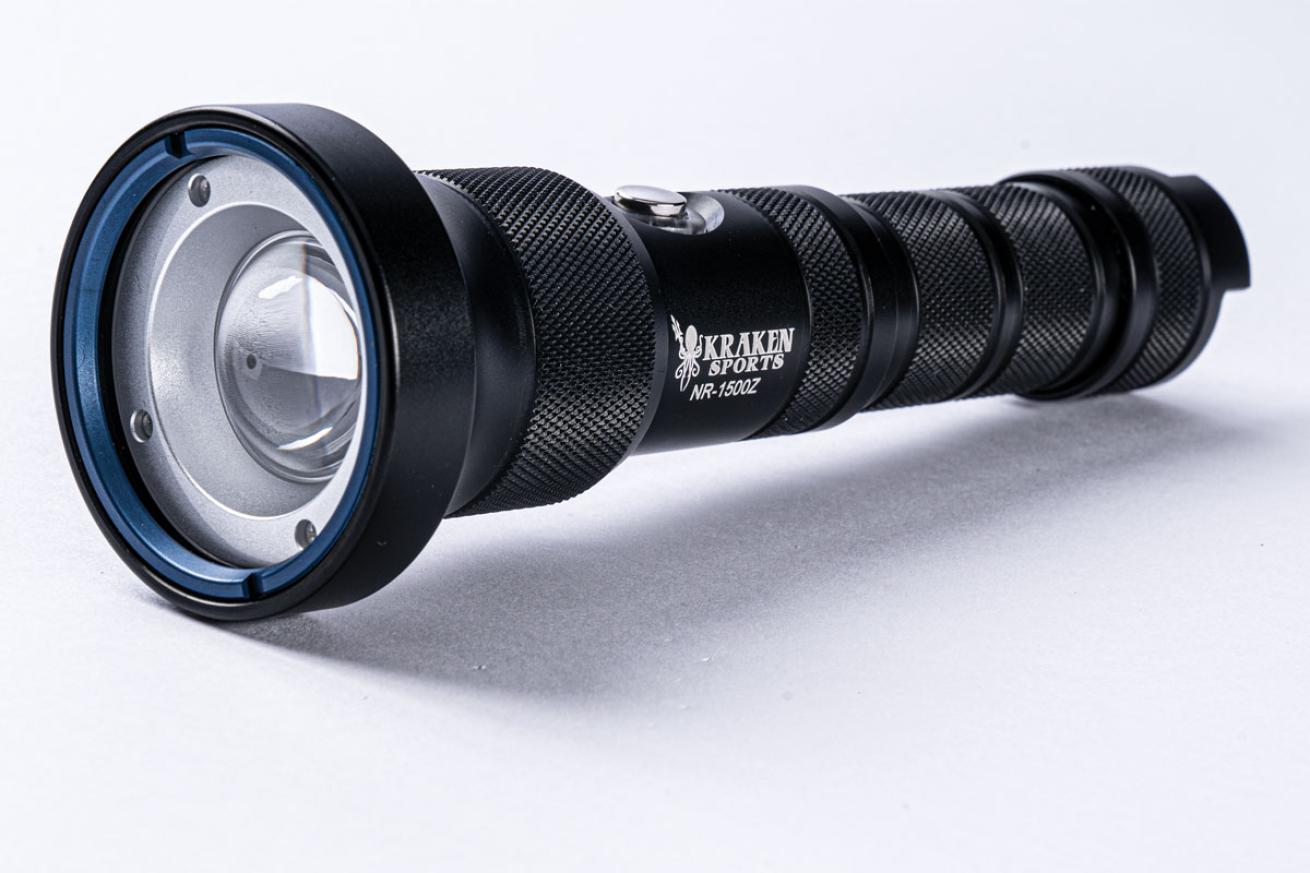 Includes rechargeable 21700 battery with built-in USB charging port

Jon Whittle
Outputting a maximum of 1,500 lumens, with two additional power levels and two emergency strobe functions, this dive torch is depth-rated to 330 feet (100 meters). This versatile light has an adjustable beam angle between 10 and 45 degrees, so users can choose between a tight focused spotlight or a broader flood light. The light boasts a 90-minute run time at full power.
MSRP $169 | krakensports.ca
Scubapro Nova 850 Tec Flashlight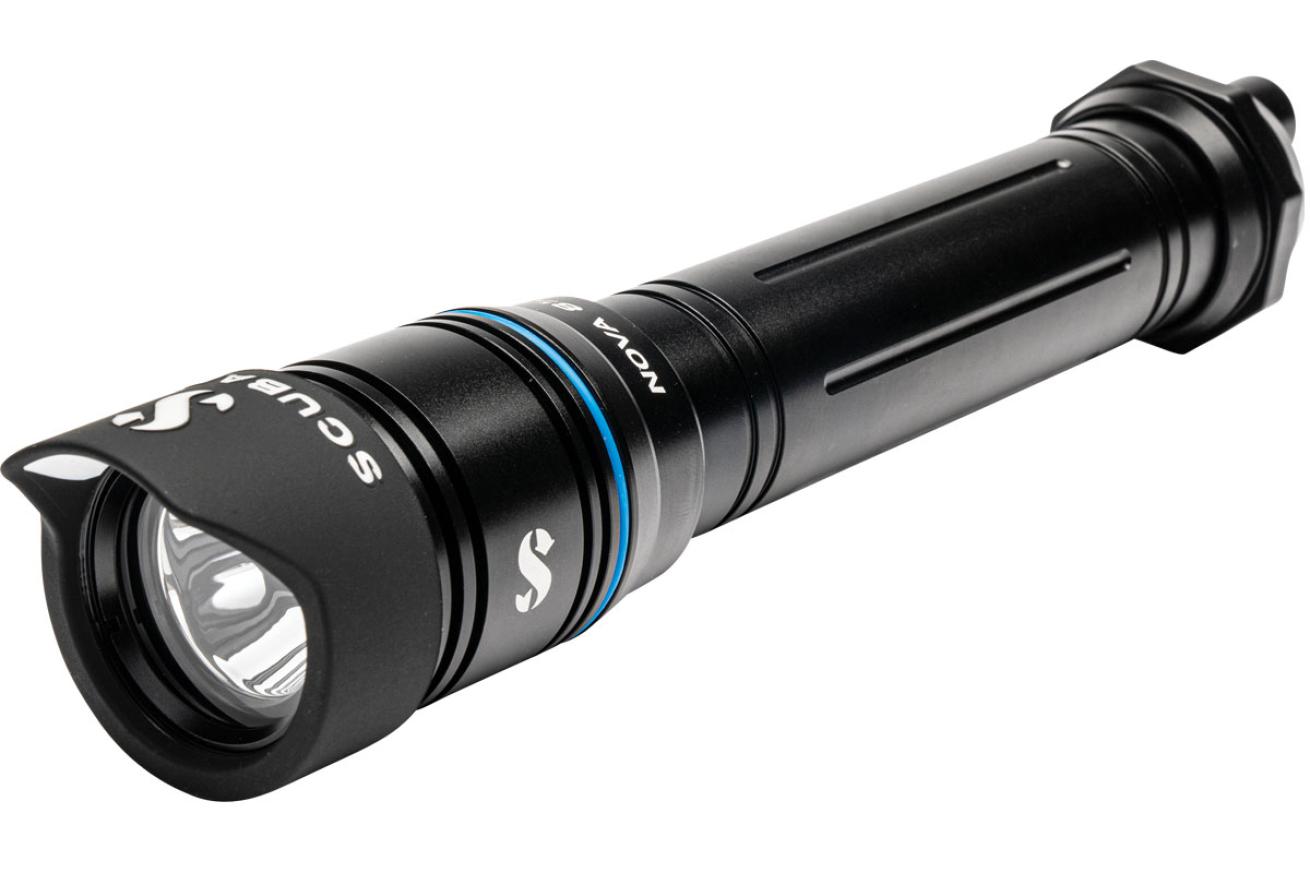 Durable 850-lumen torch complements Scubapro's S-Tek line

Jon Whittle
Machined of aluminum, this rugged dive torch is a lightweight, durable option with a cool, stealthy look. Double O-ring seals ensure leak-free operation to 1,000 feet (300 meters). Operation is easy, even with gloves, thanks to a simple twist-on/twist-off activation. An extended light head shroud prevents the beam from blinding other divers.
MSRP $209 | scubapro.com
SeaLife Sea Dragon Mini 900S Power Kit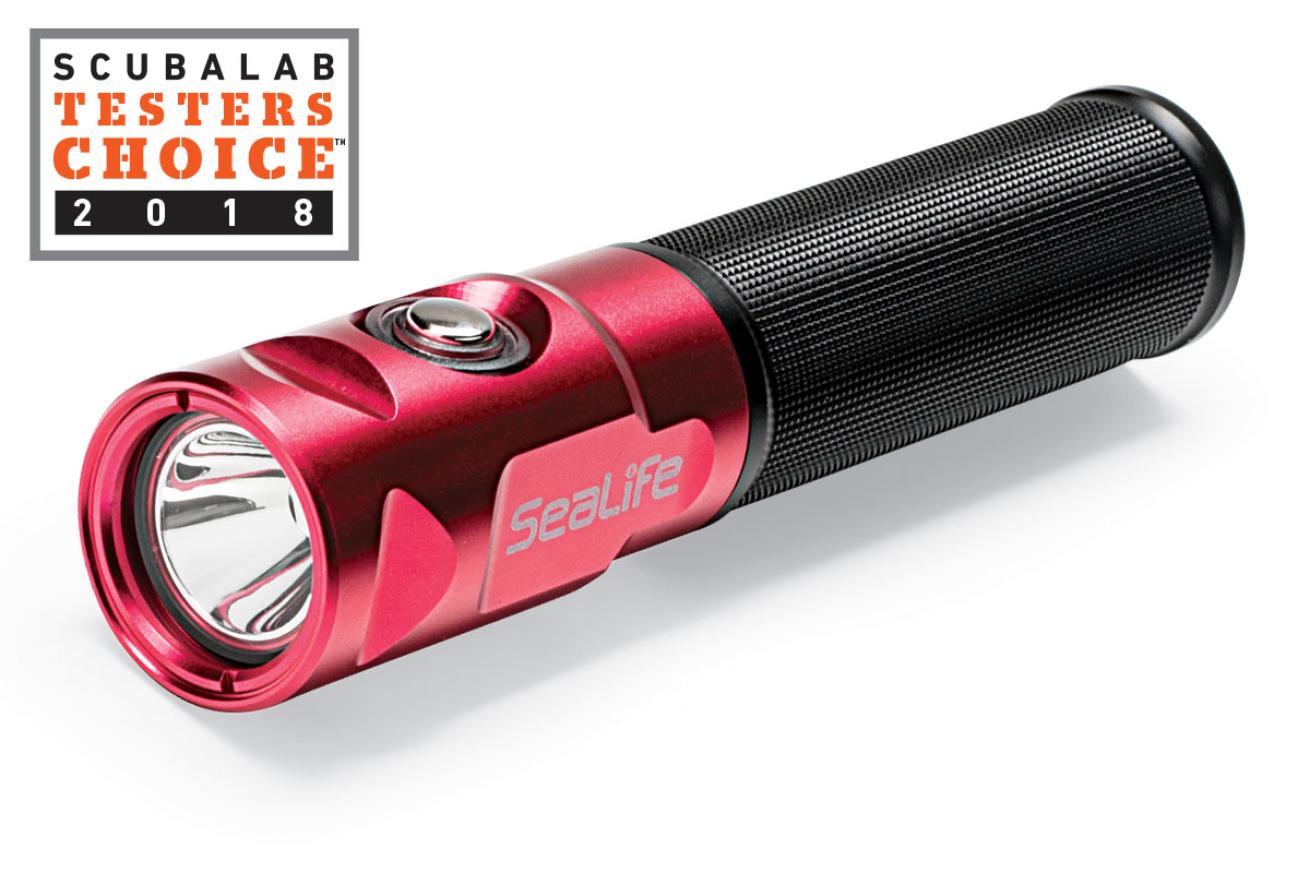 Powerful enough for a primary light, but small enough to stow as a backup

Jon Whittle
This tiny, compact light easily slips into a BC pocket. The 14-degree, 900-lumen spot beam can be stepped down to half and quarter power using a single push button, and has two flashing emergency modes. This kit includes
a charger and a 2600 mAh 18650 rechargeable battery, which will power the light for 1.6 hours at full power.
MSRP $109.95 | sealife-cameras.com
SeaLife Sea Dragon Mini 1300S Power Kit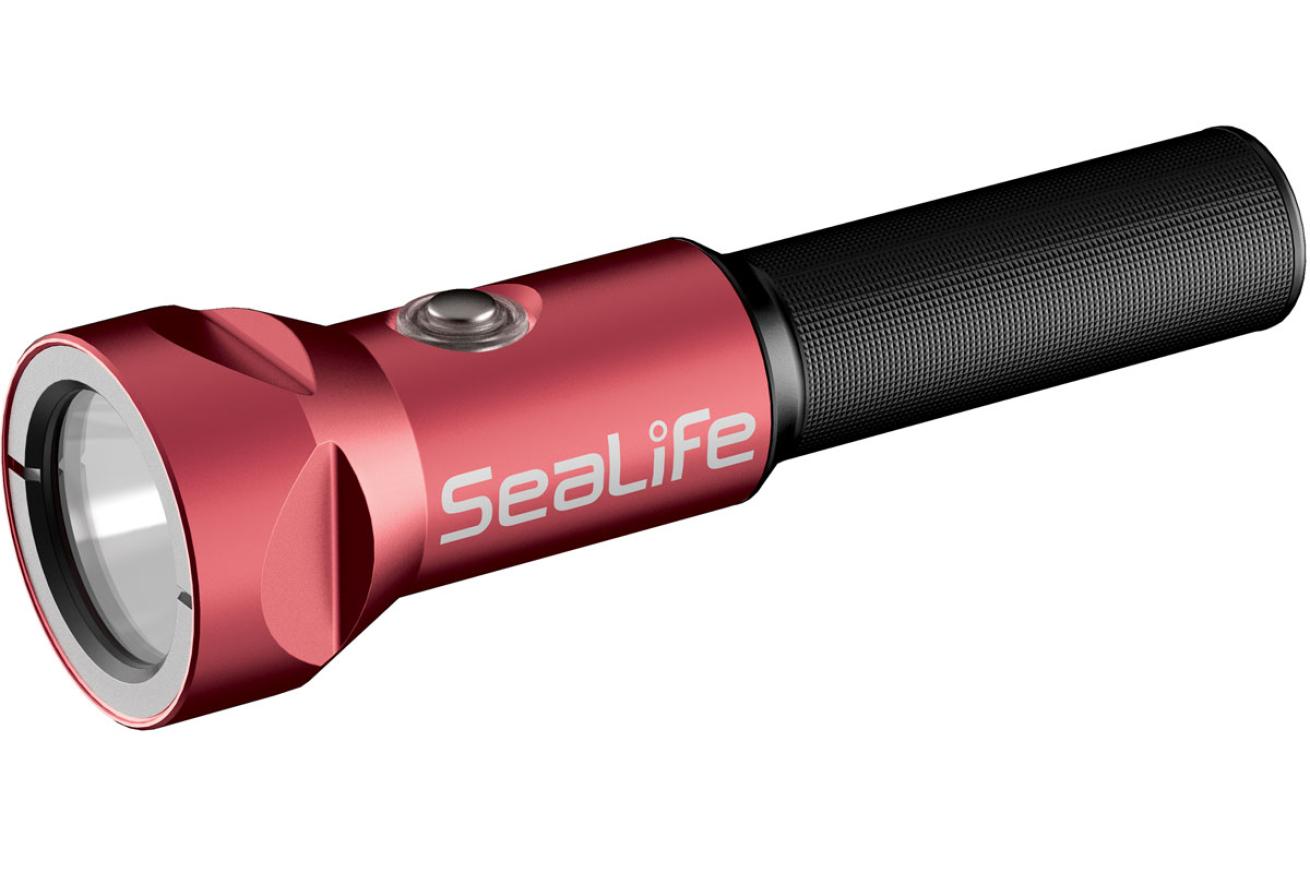 Includes charger and rechargeable 18650 battery

Jon Whittle
This ultra-narrow 8-degree light has a max of 1,300 lumens and includes two strobe functions. It's corrosion-resistant and rated to 330 feet (100 meters). A textured handle allows for one-handed operation. The kit comes with a 2600 mAh rechargeable battery and charger. Run time on high power is 55 minutes.
MSRP $129.95 | sealife-cameras.com
Tektite Mark-Lite Strobe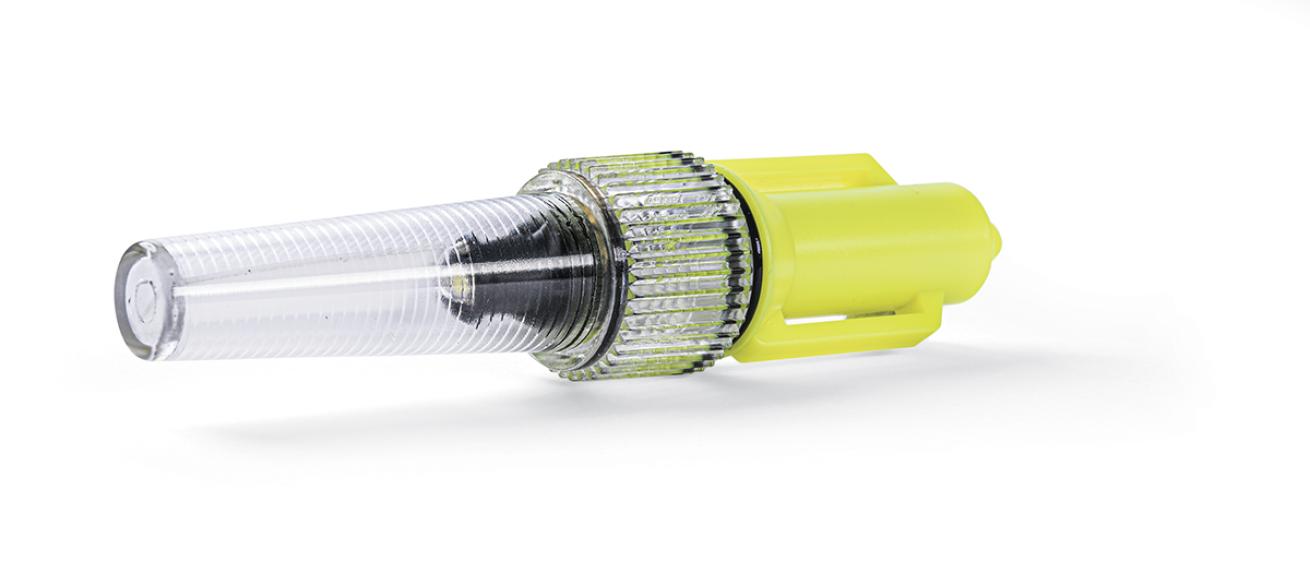 Pocket-size emergency LED strobe beacon.

Tekna
Available in a variety of attractive lens and body colors, this compact, high-intensity LED strobe is depth-rated to 1,000 feet (300 meters). When used at the surface at night, the 200-lumen LED can be seen from up to 2 miles away. The Mark-Lite will operate up to 11 hours on a single AA alkaline battery, which is included with the light.
MSRP $59.95 | tek-tite.com
Tektite Strobe 4500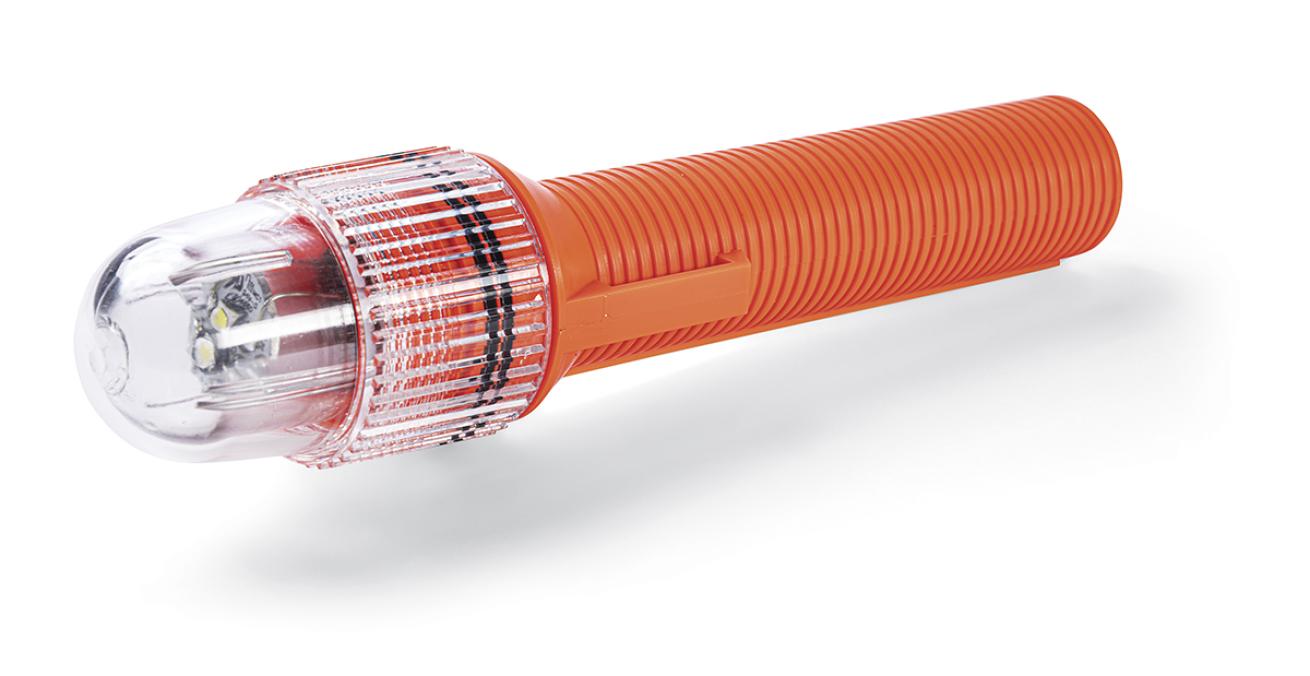 High-intensity LED strobe is visible for miles on a clear night.

Tekna
With dual high-intensity strobes and advanced circuitry, this durable strobe outputs an attention-getting 1,300-lumen flash. Flashing 120 times per minute, this strobe will run for over 60 hours using three C-cell alkaline batteries—included with the light. The Strobe 4500 is double O-ring sealed and depth-rated to 500 feet/150 meters. A variety of lens and body colors are available.
MSRP $99.95 | tek-tite.com
Underwater Kinetics AquaLite Pro Max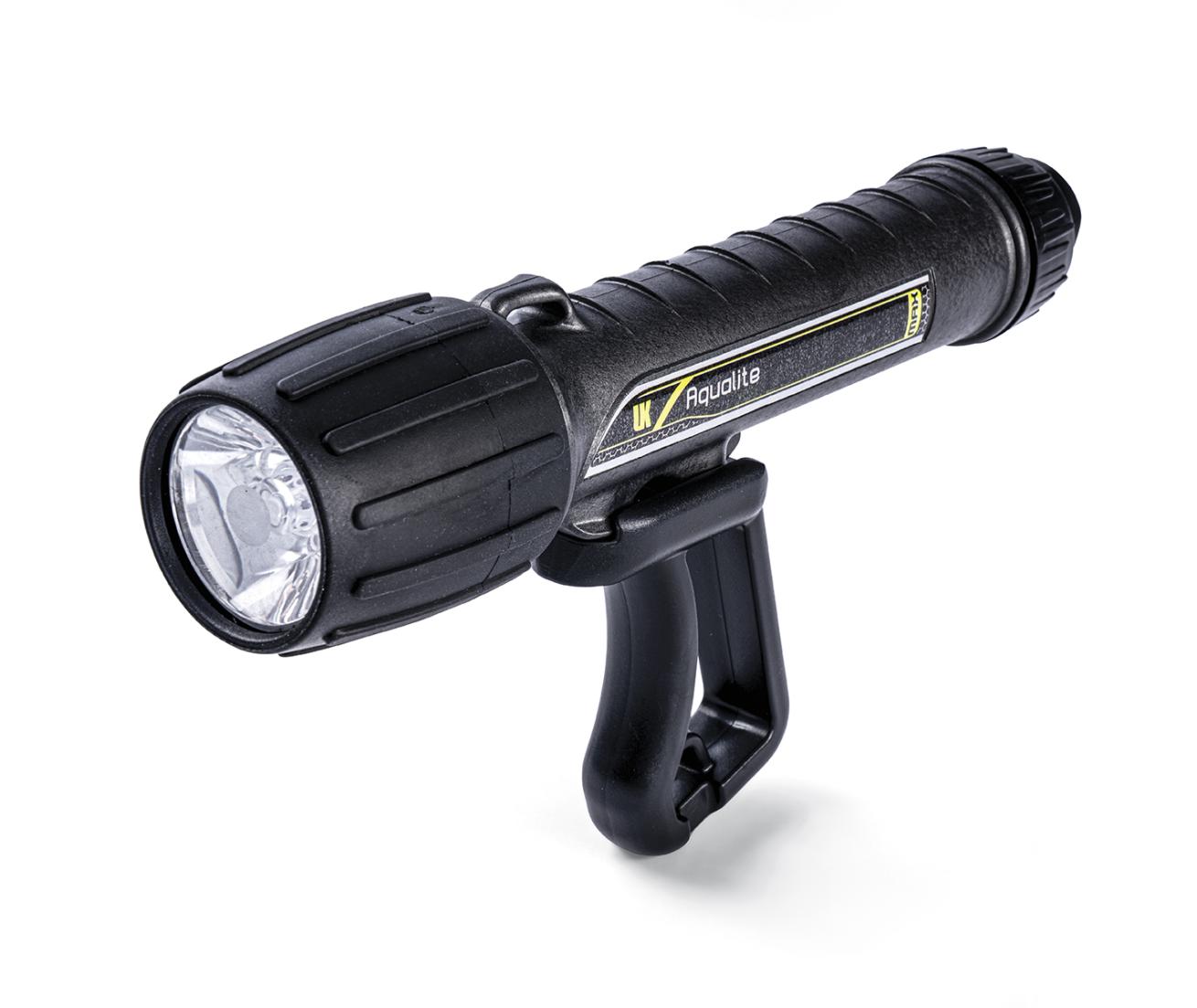 Underwater Kinetics pistol grip and Aqualite photo arm compatible.

Underwater Kinetics
This super-bright 3,000-lumen spotlight has a narrow, penetrating beam that is well-suited for night, wreck and cave diving. A button on the tailpiece cycles between three different power levels and an emergency flash mode. The slip-in wide-angle diffuser can be used for photography, and the light comes with two extra-large rechargeable lithium batteries.
MSRP $299 | uwkdive.com
Underwater Kinetics AquaLite Pro Multi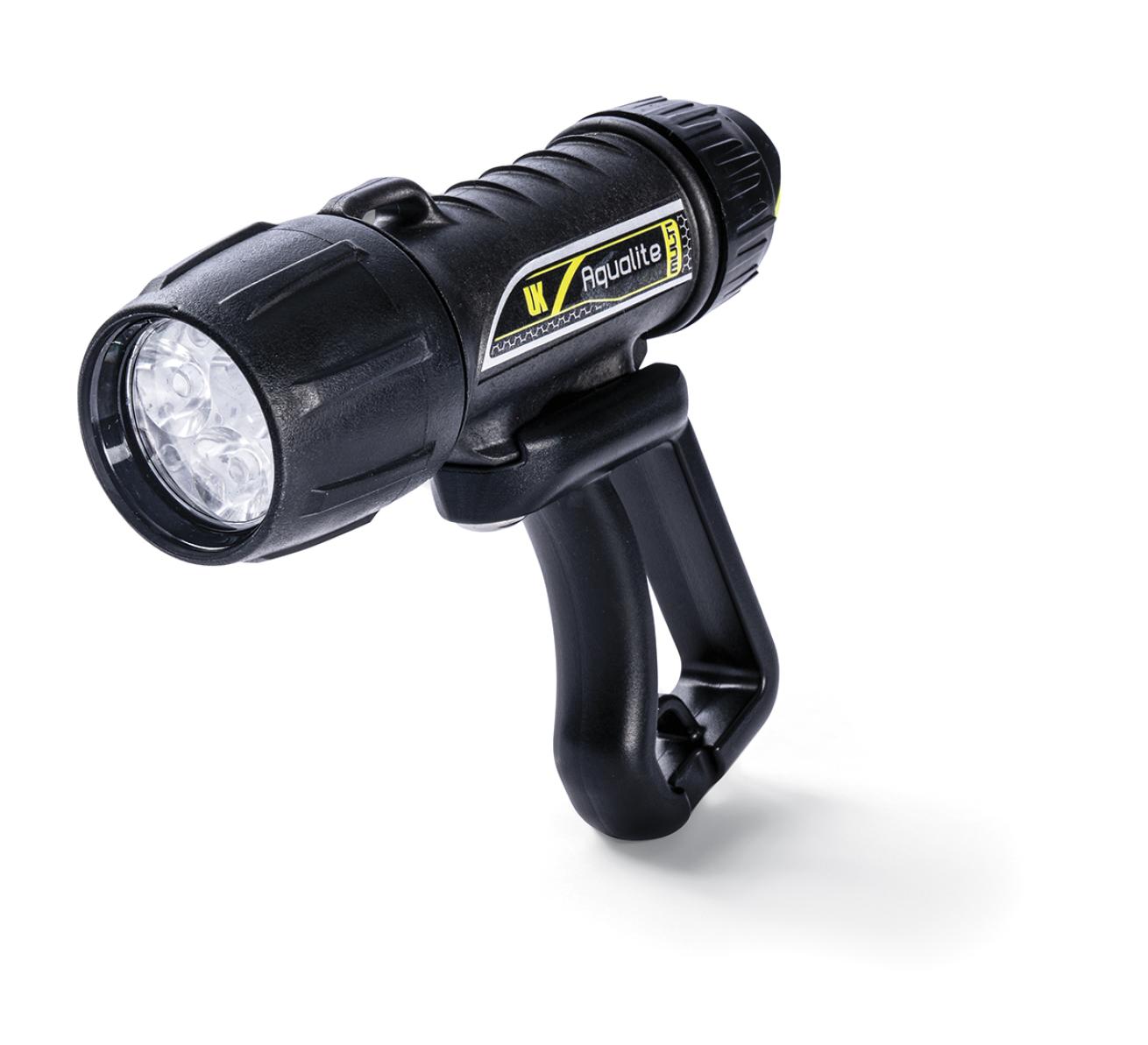 Interchangeable battery can be swapped with a spare for all-day diving.

Underwater Kinetics
This multipurpose light features a two-step, 700-lumen beam. It also has a red-light mode for approaching skittish creatures while simultaneously avoiding those that are attracted to white light, a UV395 beam to reveal the beauty of underwater fluorescence, and an emergency strobe function. A wide-angle diffuser is included for video and photo use.
MSRP $299 | uwkdive.com
More Things To Consider When Purchasing A Dive Light
Your primary light should sit comfortably and securely in your hand. Backup lights should stow easily until needed. In an emergency, dive lights with SOS and strobe functions preserve battery life while signaling for help.
Dive Knives The grip of your knife should offer comfort and control, and mounting options should be secure but easy to access. Knives that come apart for cleaning are easier to protect from corrosion.
Dive Bag Dive-specific luggage should be able to withstand sun, salt water and, of course, airport baggage handlers. Some bags have waterproof dry pockets, drain holes, internal padded regulator bags and other features specifically designed to protect dive gear.