Industry Leader: The Sea Experience PADI Instructor Program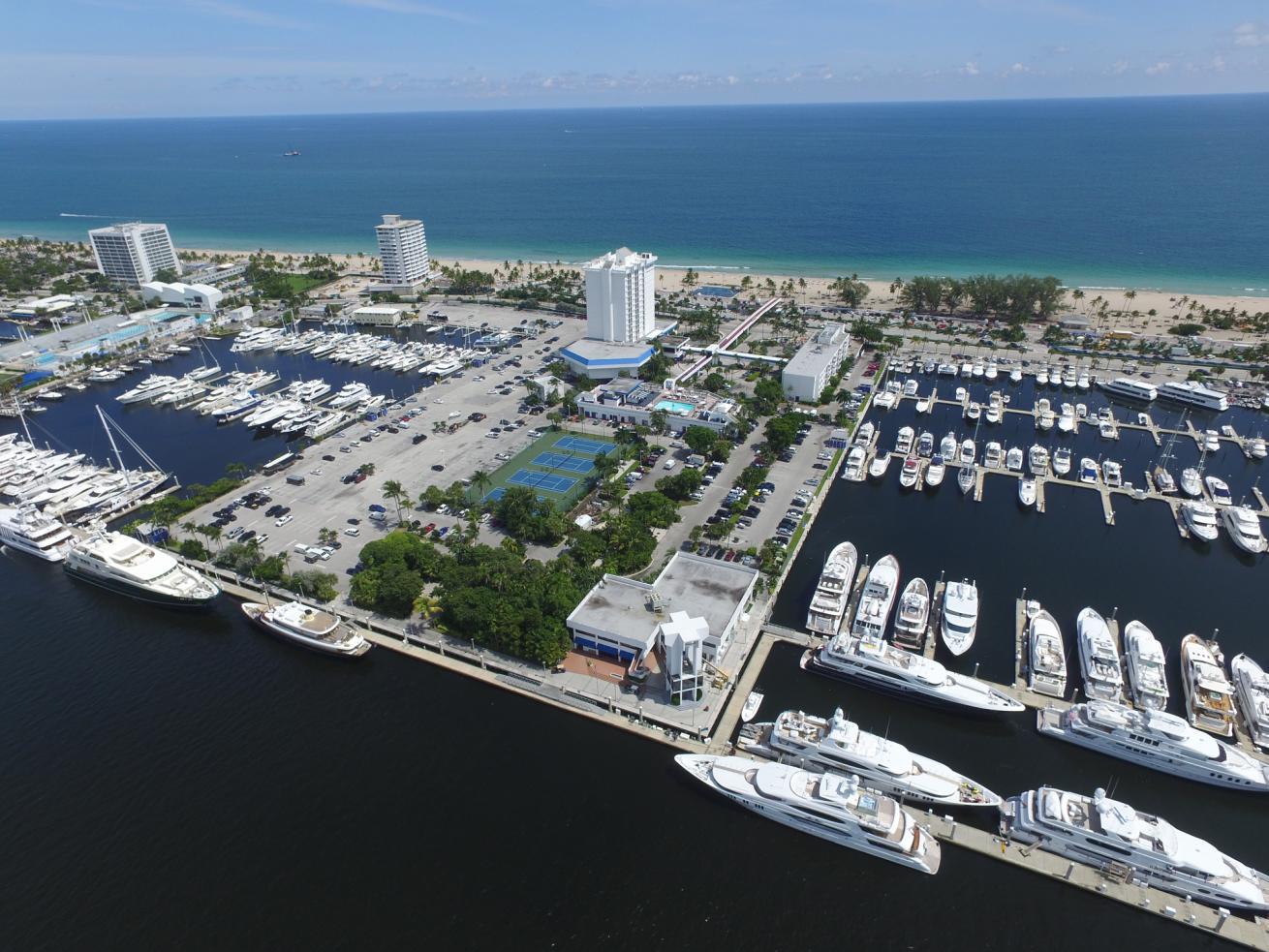 Located in the heart of Fort Lauderdale

Sea Experience
Located in the heart of Fort Lauderdale / Yachting Capital of the World
Sea Experience, located on the beach in the heart of Fort Lauderdale, Florida, is a dive industry leader when it comes to instructor training, thanks to course directors with more than 40 years' experience and a rolling calendar designed to let you build a PADI Instructor program with only the courses you want and need to be successful in the diving industry. This Experienced school operates 6 PADI Instructor Development Courses (IDCs) every year, giving you plenty of options to suit your schedule.
Your diving and training takes place on the third-largest barrier reef system in the world, the Florida Reef Tract. Just offshore Fort Lauderdale, this extraordinary coral reef is divided into three "tiers," and each one is its own reef line running parallel to shore. It's an underwater playground for divers that offers a diverse mix of experiences to expand the skill set for those who want to take the steps necessary to becoming a PADI scuba diving instructor. In water temps that average 79 degrees F year-round (in summer, temps are 83˚F), you'll gain experience diving and leading dives in currents, on wrecks and at a variety of depths. When not diving or hitting the books, you can take advantage of the center's prime location on the Fort Lauderdale strip, home to the outdoor dining, bars, and beachside volleyball and basketball courts this historic and beautiful city is famous for.
Consider this: You can join Sea Experience for the entire comprehensive experience, showing up ready for that first-ever ocean dive as you complete your PADI Open Water Diver certification. Or, if you already have your Open Water course or your Advanced, Rescue or Divemaster certifications, you can skip these portions and start your professional leadership training at whichever level best suits your needs.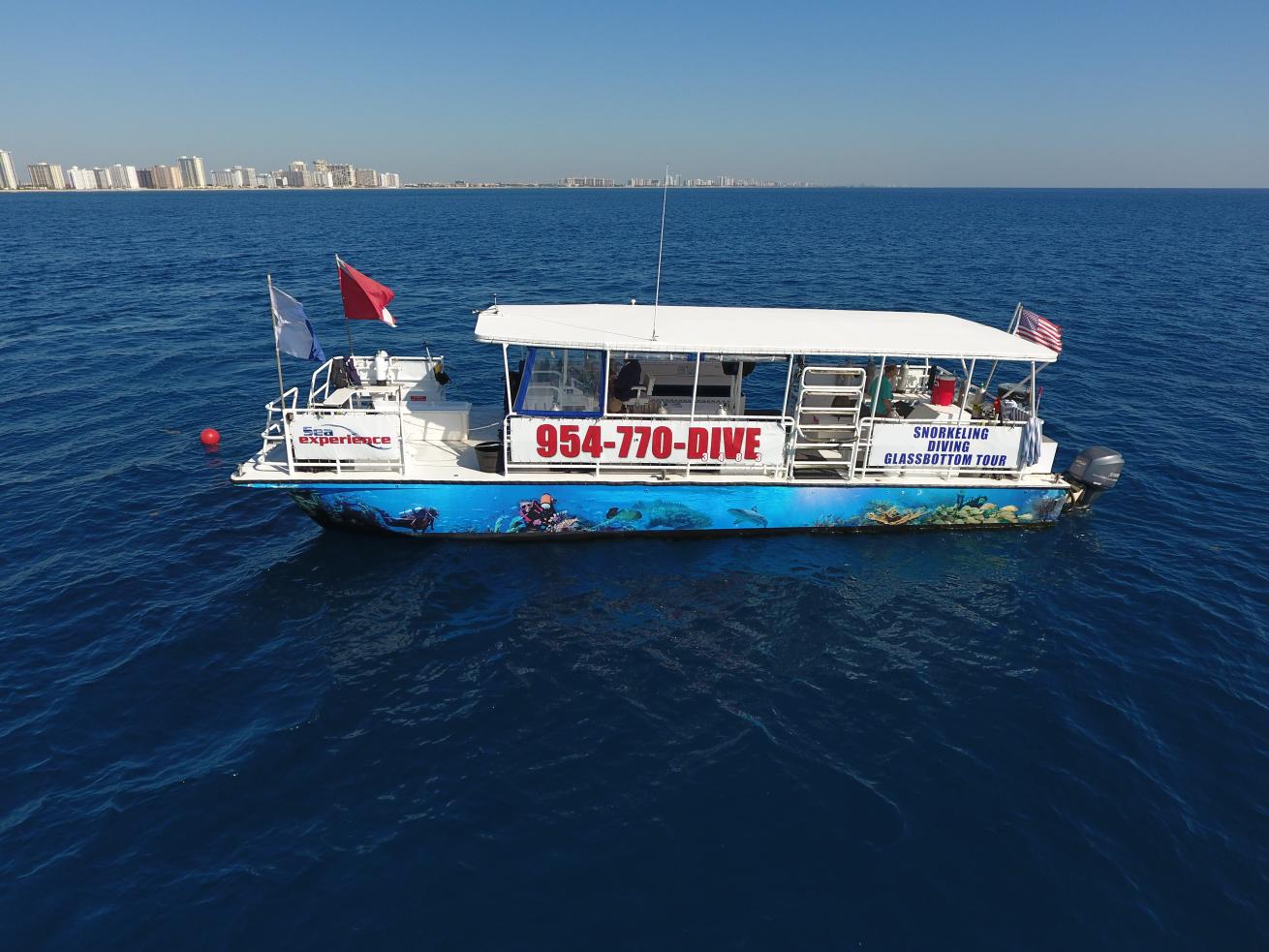 Join Sea Experience for Scuba Diving and glass bottom snorkeling trips.

Sea Experience
The complete PADI Instructor Development Course is divided into four phases: Phase One includes Open Water Diver, Advanced Open Water and Master Diver, plus an additional 10 days of diving to help you log the prerequisite 40 dive necessary to start your Divemaster training.
Phase Two starts leaning into dive safety and medical training, and includes the Rescue Diver certification, Divemaster certification and Nitrox Diver, as well as the PADI Emergency Oxygen Provider course. This phase prepares you to handle a variety of in-water emergencies, from a panicked diver on the surface to treatment for suspected decompression illness.
Phase Three kicks off with the Assistant Instructor / Open Water Scuba Instructor course, and includes the PADI Emergency First Response / Care for Children Instructor certification as well as prep for the PADI Instructor Exam. Upon completion of this phase, you're qualified to go pro and start working in the dive industry stateside or abroad.
Sea Experience is unique in that they also offer schooling and real-world experience beyond the instructor exam. Phase Four is designed to prepare you for all parts of the job, giving you an edge when applying for instructor jobs at resorts, your local dive center or whenever you want to start working. At the end of this section, you will be ready and qualified to teach PADI specialties, from Digital Photography to Wreck Diver. You'll become a Resort Operations Specialist, meaning that you'll become confident with boat handling, boat maintenance and compressor handling. Time will also be devoted to resume writing and how to land your dream dive job, wherever that may be.
The entire circuit—Phase One through Phase Four—is offered six times a year.
The cost for each phase includes books, certification fees, boat trips, the use of tanks and weights, and taxes (No unexpected costs / upfront honest pricing). Sea Experience is fully licensed by Florida's Commission for Independent Education as a facility approved for VA training and education, so veterans can use their benefits toward dive career training.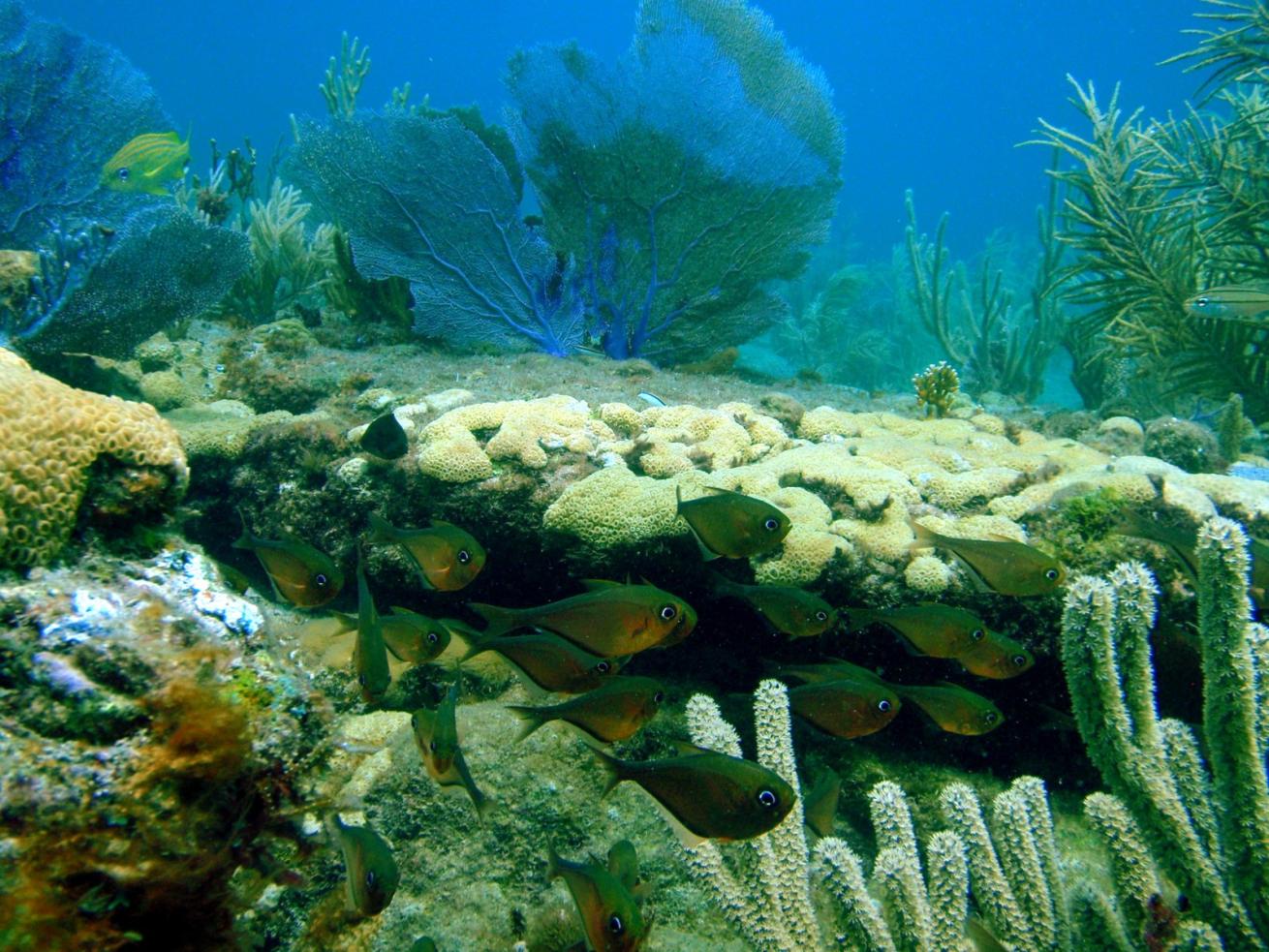 Visit some of the most spectacular scuba diving & snorkeling sites in Ft. Lauderdale.

Sea Experience
While you're staying in Fort Lauderdale and training with Sea Experience, you have your pick of a wide range of housing at a variety of price points. Fort Lauderdale is known as an international epicenter for career training for several industries, with ample crew and student housing available at affordable rates, all of which Sea Experience can help you arrange.
It's one more way that Sea Experience makes the whole process as seamless and stress-free as possible so all you have to do is show up and start diving.
For More Information
Call (954) 770-DIVE (3483) or send a message to the Sea Experience team on the website at seaxp.com.
---