Blue Planet II Executive Producer James Honeyborne Earns Sea Hero Honor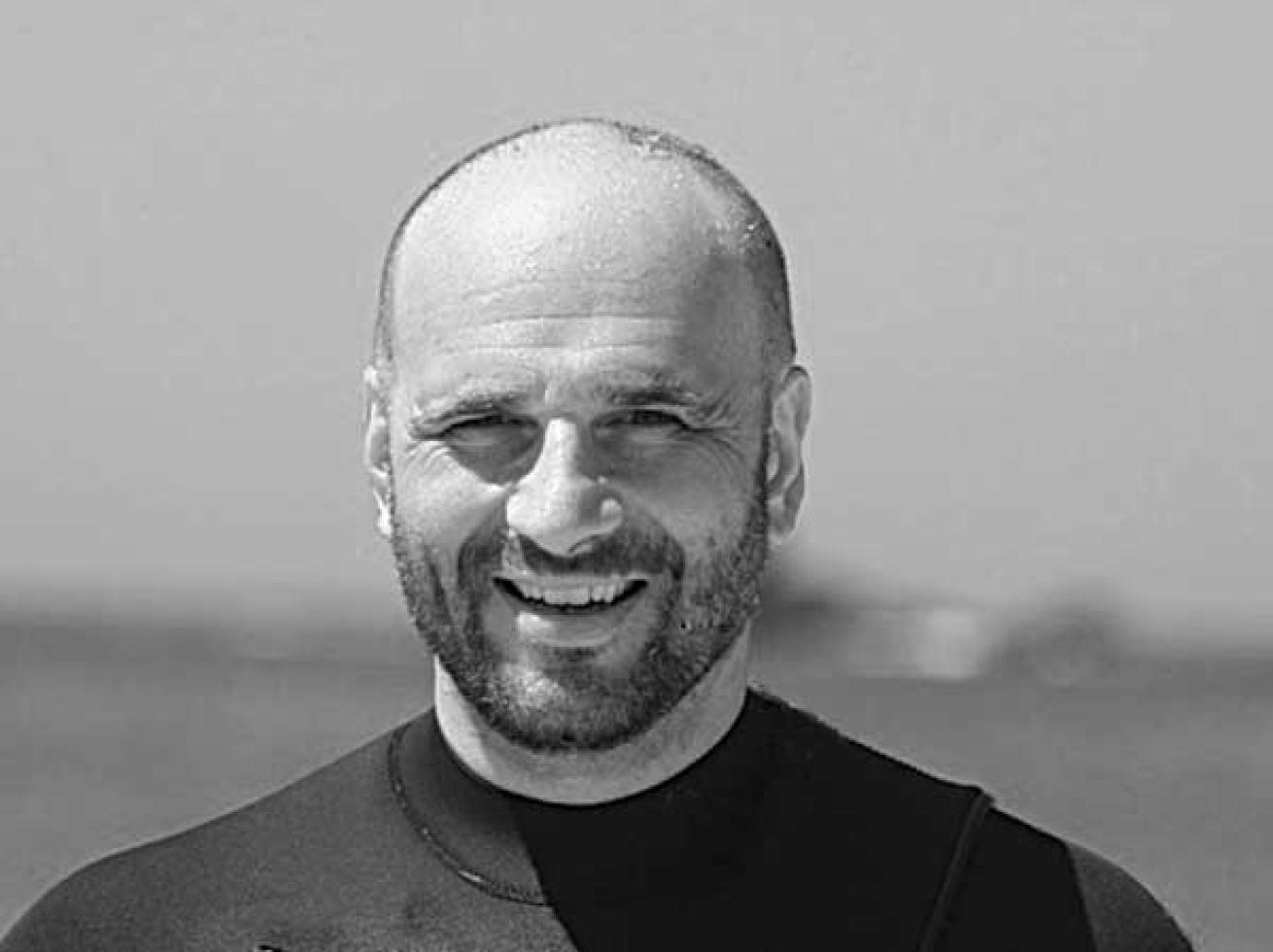 Courtesy James Honeyborne
Year Dive Certified: 1997
Age When Certified: 27
Dive Certification Level: PADI Divemaster, IART CCR, AIDA 2*
Words to Live By: "Where there's a current, there's life!"
"Nobody who watched Blue Planet II will doubt the need for us to do something." That was then-British Prime Minister Theresa May's response to the groundbreaking BBC series that introduced more than half a billion viewers to the wonders of our oceans, and was a call for their conservation. At the helm was executive producer James Honeyborne, a biologist who learned to dive more than 20 years ago while producing for the famed David Attenborough. Blue Planet II revolutionized the way nature documentaries are filmed, with ultra-HD drone footage and deep-diving submersibles that recorded never-before-seen images. For his contributions to advancements in underwater photography, and in using it as a conservation tool, Honeyborne is our September/October Photo Issue Sea Hero.
Q: How did working on this series change your perspective?
A: Making Blue Planet II helped my understanding of what the oceans do for us. Our seas feed us, create our weather and transport us. Most importantly, they're our planet's life-support system, helping to regulate temperature and creating almost half the oxygen on Earth.
But for too long their health has been failing. We've taken whatever we want out of the ocean and thrown whatever we don't want into it. And now, to make matters worse, the seas are warming at unprecedented rates, with unintended consequences. We urgently need to develop a wiser, more sustainable relationship with the ocean, not least for our own survival. That's why we made Blue Planet II—to help people better connect with undersea life and to feel it's more relevant to their lives. Which, of course, it is.
Honeyborne's team logged more than 1,000 hours in submersibles.

Luis Lamar
Q: Why is filming never-before-seen behaviors important?
A: We all love novelty and surprise—it transforms factual television from an educational experience into mainstream entertainment. The seas still have plenty of ways to surprise us: We hadn't seen giant trevally catching birds in midair; or Humboldt squid hunting in the deep sea.
When we view these behaviors we feel a mixture of awe and fascination, which makes me wonder what else there is still awaiting its turn in front of the camera.
Q: What technical challenges did your team overcome for Blue Planet II?
A: Many, from building a camera to ride on the back of a diving sperm whale to developing new lenses to give us the perspective of miniature creatures on a bustling reef. Perhaps the biggest was filming in the deep ocean, which required partnership with many organizations, most significantly OceanX.
OceanX has a mission to convey the excitement and importance of undersea exploration using state-of-the-art science and media facilities on board its ship Alucia. We collaborated with its submariners and crew, taking their 4K video cameras to places never seen.
Despite freezing temperatures making the sub's hatch seals more brittle—and being on constant look-out for icebergs bearing down on us—we made repeated dives in Antarctic waters, where our team was the first to reach 3,300 feet, discovering a world more colorful and rich than we might have ever imagined.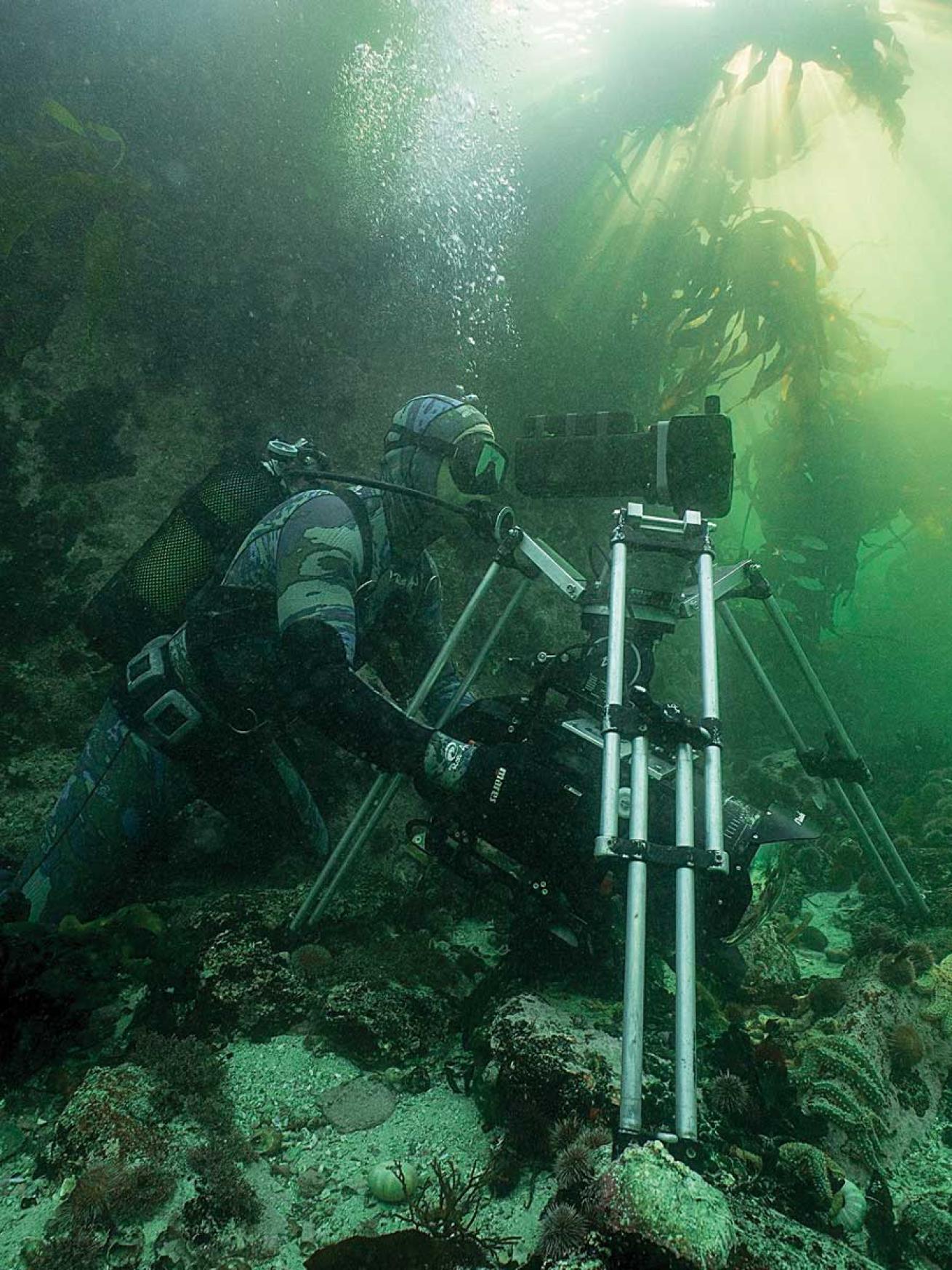 A Blue Planet II cameraman films kelp off South Africa.

John Chambers
Q: What are you most proud of?
A: On the issue of plastics, Blue Planet II helped catalyze a wave of public consciousness around the world. It's great to make a TV series that both entertains half a billion people and creates genuine impact at a societal and even global level. That's something everyone associated with our series should feel proud of.
For me, the thousand or so people around the world who contributed to filming the series are our real sea heroes. It's also an experience that has given our new TV production company, Freeborne Media, a sense of real purpose, which is a good thing as there are many other pressing issues for us all to engage with!
Q: How did you get involved in diving?
A: In our industry, it's good to have a specialist skill. Some choose rope access, or high-altitude climbing; I have no head for heights, so I chose to go deep. Being a diver allowed me to make a series of freediving films with world champion Tanya Streeter, diving with humpbacks in the Caribbean and iguanas and sea lions in Galapagos as well as a variety of sharks in the Maldives and Bahamas.
Rebreather diving allowed me to experience a world where fish are more accepting of divers, which, back in 2013, helped convince me that we could make a new TV series on the scale and breadth of ambition of the original Blue Planet.
At work, I'm surrounded by ocean lovers all day, because our teams are already planning their next great dive adventures. Recreationally, in our cold and kelpy British waters, I tend to snorkel in the summer because the best light is near the top—and because I relish having as little kit as possible.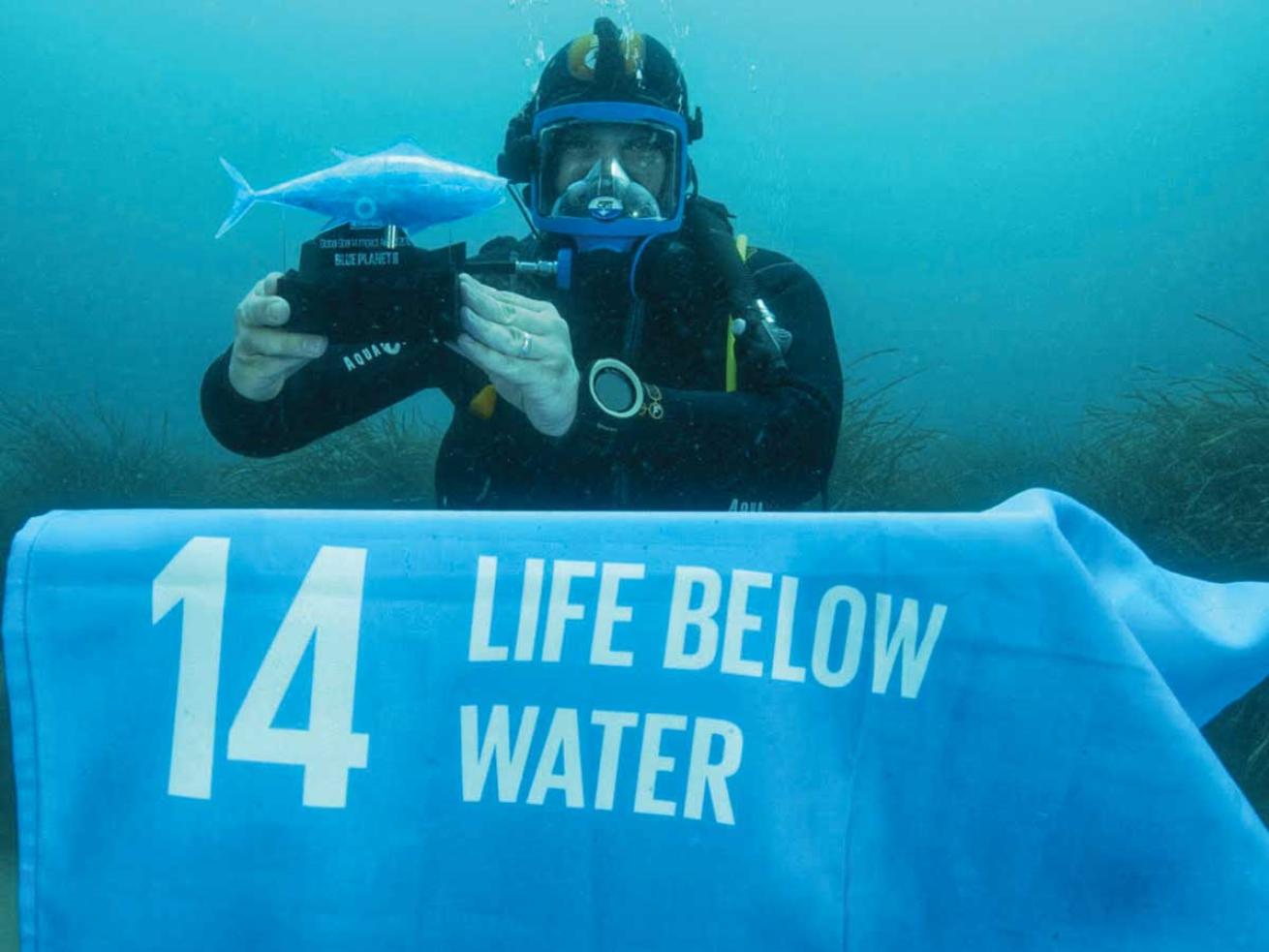 Honeyborne makes an underwater acceptance speech for a United Nations award for Blue Plant II.

Courtesy James Honeyborne
Q: How has underwater filmmaking changed in the past five to 10 years?
A: One significant change is the rise of the next generation of ocean-science and exploration vessels—both private, such as OceanX's Alucia2, and government-owned, such as the U.K.'s polar research vessel RRS Sir David Attenborough. These vessels, their submarines and autonomous vehicles promise an exciting future.
Rebreathers are more readily accessible nowadays, and most of our teams prefer them to open-circuit scuba as they allow for increased dive times as well as helping you to be less obtrusive. That in turn maximizes your opportunity to capture new natural behaviors.
But technology only gets us so far. Ironically, when it comes to encounters with large, fast-moving species, freediving is often the best way. Sometimes you can have all the latest gadgets and still get the best shots with just a mask and fins!
Q: What innovations in photography make you excited for the future?
A: The increasing sensitivity of camera chips in low-light conditions is making a real impact. We can now see bioluminescence that we could not capture previously. In the past, we tended to build new equipment if it was required for the story. We are innovating loads more as we turn our attention to our next big series, which we're making for Netflix.