Kona Honu Divers, Hawaii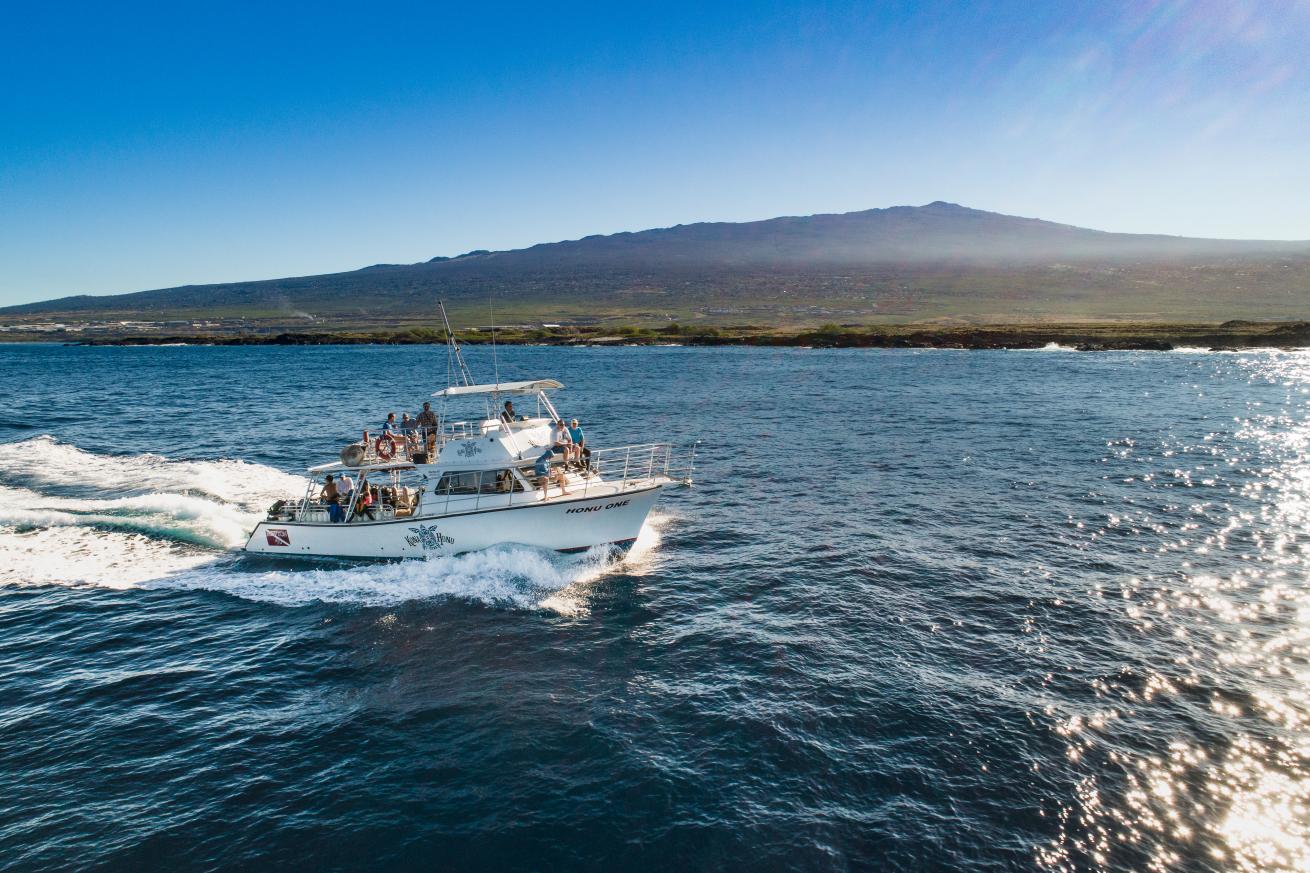 Spacious dive boats ferry small groups of divers to some of the best sites around the Big Island.

Byron Kay
Kona Honu Divers—serving the Big Island of Hawaii—won a clean sweep of first place Readers Choice Awards, taking top place in every category, including Quality of Staff, Quality of Training and Courses, Quality of Dive Boats and Best Overall operator in the Pacific and Indian region.
Their commitment to quality shows, starting with their spacious dive boats. They dive only in small groups, allowing for a more personalized experience. Normal trips do allow students and Discover Scuba Diving first-timers to join, but all regular divers are required to have been diving within the past two years, guaranteeing a higher standard so that everyone can get more out of their time on Hawaii's reefs.
Divers get to dive their tank—that is, bottom time is determined by each diver's own air consumption. An added bonus is free nitrox for nitrox-certified guests. Plus, the scuba tanks are neutrally buoyant, so guests enjoy more bottom time and a greater sense of in-water freedom to enjoy as they see fit.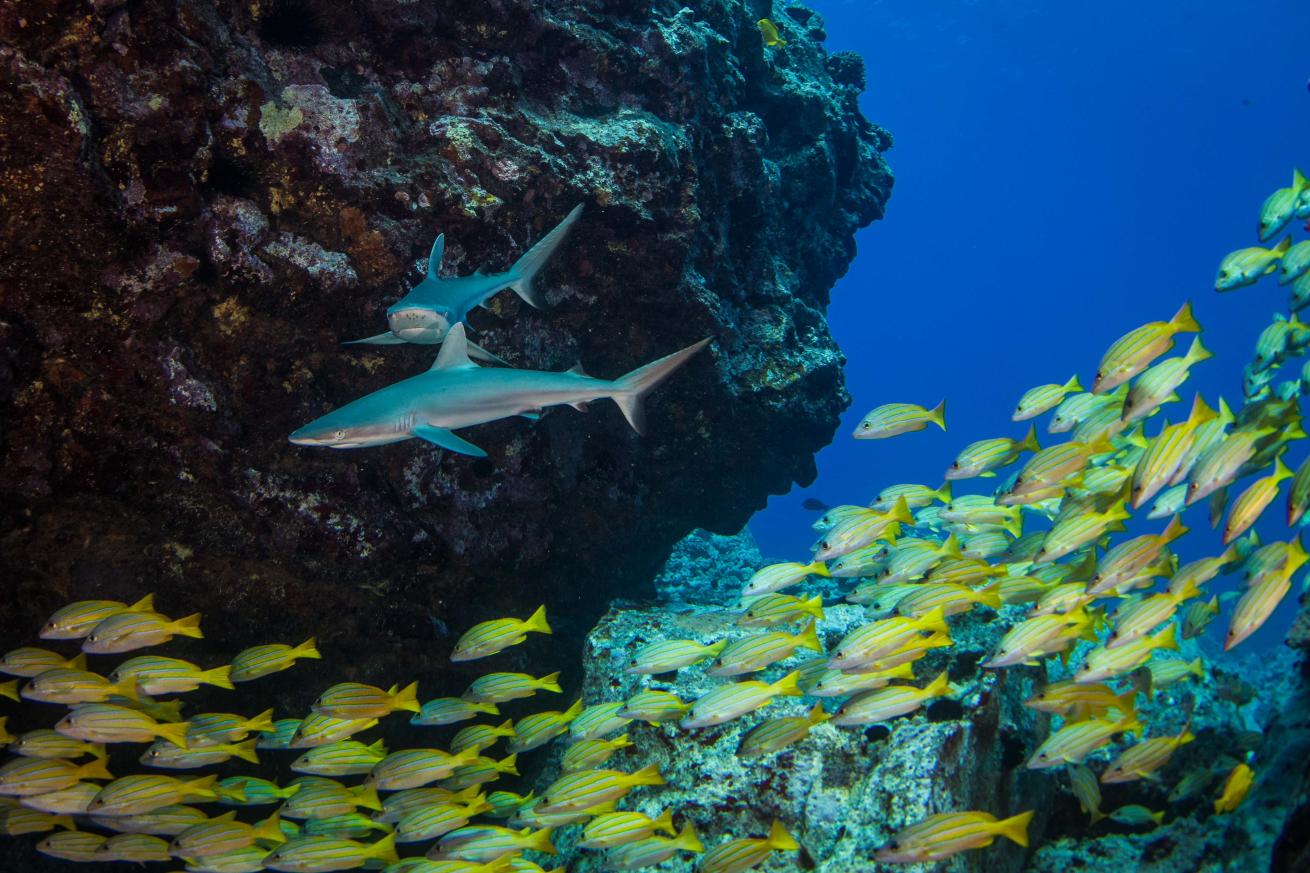 Spacious dive boats ferry small groups of divers to some of the best sites around the Big Island.

Andy Feifarek
Certification for new divers is available, as are refresher courses. Hawaii's Big Island is ideal for newer divers, thanks to its stellar in-water visibility and reliably calm conditions. Plus, Kona Honu Divers makes the learning experience as easy and smooth as possible, setting up gear and helping instill confidence throughout the training.
Right now, they're offering early bird pricing. Guests who book the first few spots of any dive boat trip receive a significant discount—just one more way Kona Honu delivers an unbeatable dive vacation experience.
Unique Offering
Kona Honu Divers' special long range advanced dive trip provides that something extra for more experienced guests looking for adventure. Limited to six divers, this excursion is the chance to explore farther afield along Kona's wild southern coast. Dives pack in dramatic, lava-carved topography. Plus, the trip there and back offers great odds of sighting pilot whales and other pelagic life.
2024 Readers Choice Awards
Kona Honu Divers had an impressive showing among readers this year, sweeping first place in all seven categories in its region, including Quality of Staff, Attention to Safety and Best Overall.
Contact Info
808-324-4668
---