REEF Fest 2023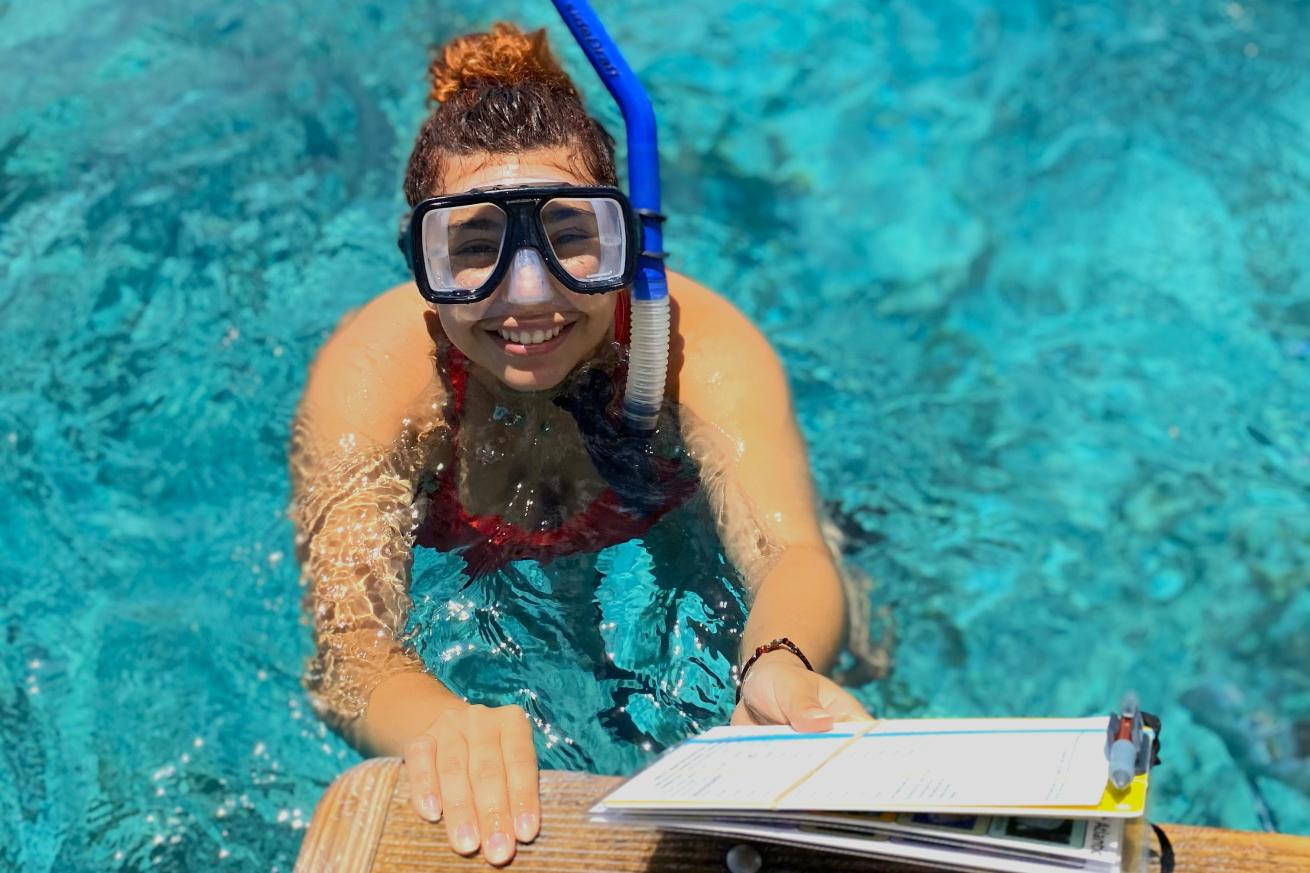 Divers, snorkelers and ocean lovers can join in the fun at REEF Fest 2023 in Key Largo.

Reef Environmental Education Foundation
Divers are passionate about the ocean and marine life, so it comes as no surprise that the diving community plays a critical role in supporting global ocean conservation efforts. Divers often witness the effects of marine debris, overfishing and other negative impacts on the world's oceans. As a result, they're usually good environmental stewards when they are underwater, whether they are spending time exploring their favorite local site or a dream destination in a remote part of the planet.
This fall, the nonprofit Reef Environmental Education Foundation (REEF) hosts REEF Fest, an annual celebration of the positive impact that marine conservation has had in the Florida Keys and around the world.
"We want to encourage people to attend, even if they're not familiar with REEF," says Amy Lee, REEF's engagement and communications manager. "It's a great way to meet people who have the same interests as you — like-minded people who care about the ocean, want to learn about it and hope to make a difference."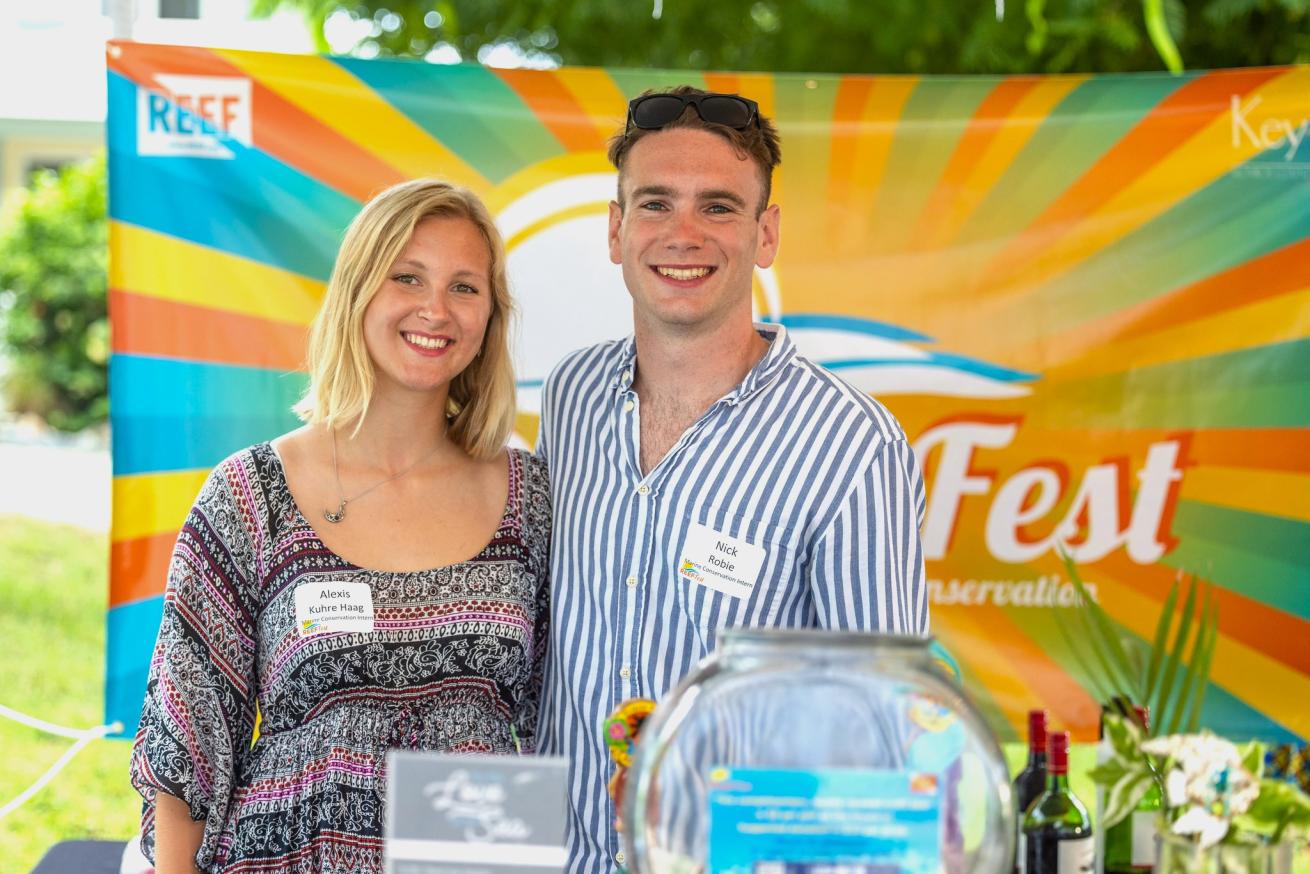 Nightly socials include a REEF Campus Open House, Happy Hour Social, and For the Love of the Sea waterfront celebration.

Reef Environmental Education Foundation
REEF Fest includes a full slate of eco excursions, social events, conservation activities, and ocean seminars presented by renowned marine experts. It's not only for divers — if you're an outdoor adventurer, nature lover or watersports enthusiast, you will find something to experience during the event, which kicks off Thursday, October 19, and runs through Sunday, October 22, in Key Largo, Fla. From inspiring ocean seminars to fun-filled social gatherings to nature tours to diving, snorkeling and kayaking, there is something for everyone — you, your dive buddy, dive club, friends and family members will have a blast. Best of all: The seminars and most social events are free and open to the public (online preregistration is requested).
"REEF has hosted REEF Fest each fall since 2015," says Lee. "It's designed to bring together anyone who is interested in the ocean, loves marine life or wants to learn more. It's held in the Florida Keys, but REEF's programs operate on a global scale, so it's meant to be an all-encompassing celebration of marine conservation."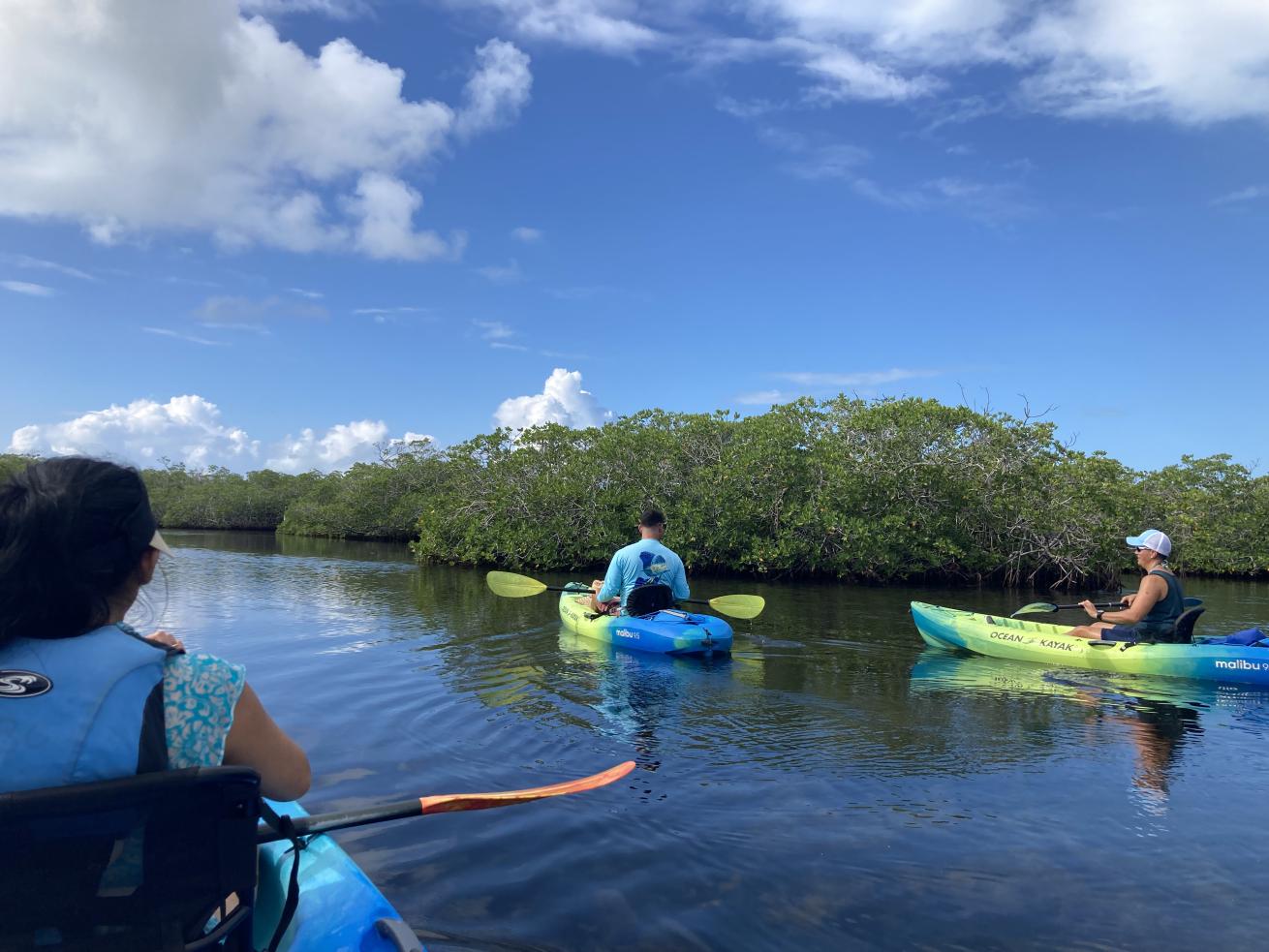 Enjoy kayak tours through winding mangrove trails of Florida Bay during REEF Fest.

Reef Environmental Education Foundation
Activities include the chance to dive, snorkel and participate in eco adventures such as kayaking in "America's Caribbean" — the nickname given to the Florida Keys by travel writers and tourists for its beautiful and fish-filled coral reefs, mangroves and tropical habitats. If you have not visited the Keys, you will be amazed by its diversity.
Attendees will also get to hear from some of the world's most respected marine conservationists, who will offer education presentations (for those unable to attend, REEF Fest seminars will be livestreamed on the REEF Facebook page and YouTube channel). Each evening also features a different social event, and participants can take a free guided walking tour of a local trail at John Pennekamp Coral Reef State Park, or sign up for a diving, snorkeling or kayaking eco excursion (to book a space on the eco excursions, you must register through REEF).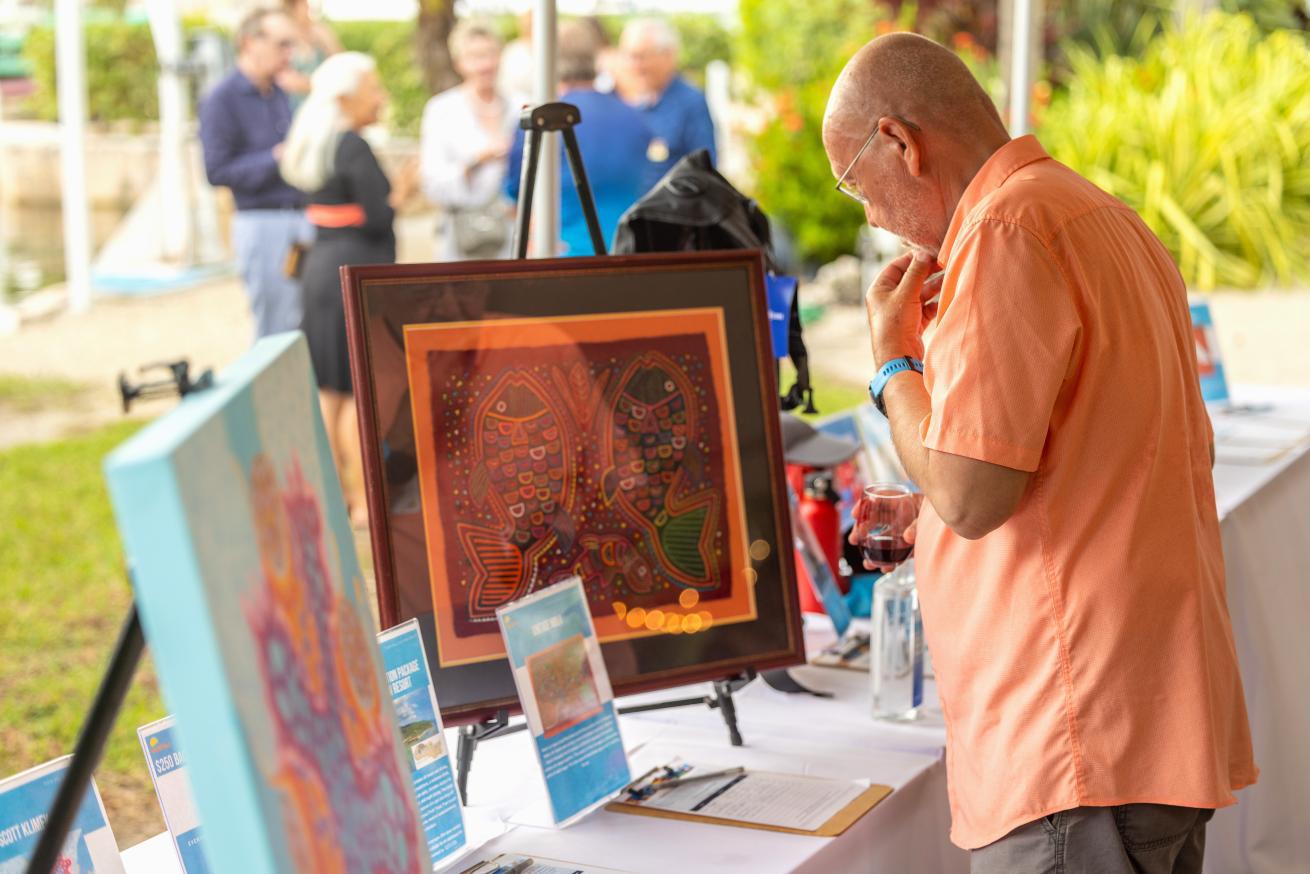 REEF Fest attendees can bid on the silent auction throughout the weekend, which include dive vacation packages, ocean artwork and photography, and more.

Reef Environmental Education Foundation
REEF Fest Details
REEF Fest is packed with fun, nature excursions, educational opportunities and underwater adventures. "The event includes eco excursions in the morning, which are dive and snorkel charters, as well as kayak eco tours," says Lee. "In the afternoons, we have guest speakers presenting ocean seminars that are free and open to the public, and each evening, we have a different social event where you can mingle with other attendees." (There is a fee for the dive, snorkel and kayak excursions, and spaces are limited. Check for fees and availability here.)
The four-day line-up includes:
Thursday, October 19: Tour REEF's headquarters during the event's Open House, held at the REEF campus (MM 98.3 in the median in Key Largo). This classic, conch-style house is the oldest building in the Florida Keys in its original location, and today, it boasts an interpretive center and educational exhibits. Light snacks will be available. The day's morning dives are offered by one of REEF Fest's dive operation partners. The open house is free and open to the public.
Friday, October 20: Diving, snorkeling and kayaking is possible with REEF Fest partners in the morning. The pre-seminar social event, including coffee, tea and light snacks, will be held at the Murray Nelson Government and Cultural Center. This government facility is one of the sites for "Art in Public Places" — including work by famed underwater photographer Stephen Frink —that is supported by the Florida Keys Council of the Arts.
The afternoon's first seminar will be given by Dr. John Claydon, executive director of Integrated Marine Biosphere Research. in "Seafood Fraud and the Sustainable Management of Groupers," he explains how grouper mislabeling is a challenge to the sustainable management of these species in his presentation, Then, Alex Troutman, NOAA Knauss Fellow with the Fish and Aquatic Conservation Program, will share stories of his work in the field and in science communication in "A Connection to the Sea."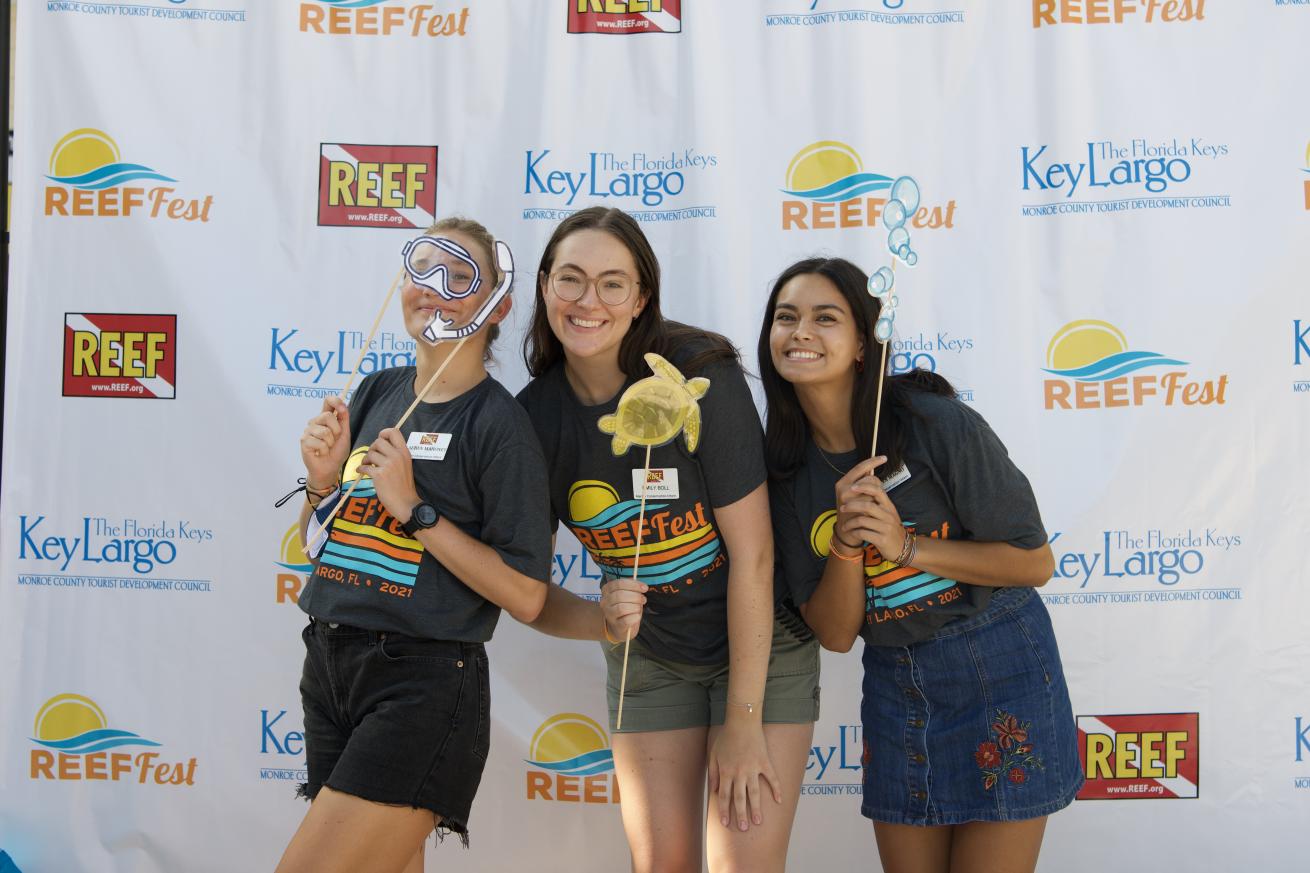 REEF Fest 2023 is a celebration of ocean conservation in the Florida Keys. All are invited to attend!

Reef Environmental Education Foundation
These presentations are followed by the REEF Fest Happy Hour Social, when you can mingle with friends and attendees over sandwiches, snacks and drinks. Following the Happy Hour Social, Martin Russell, manager of Australia's Coral Sea Marine Park, will offer a look at the pristine and remote reefs of northeast Australia in "A Journey Through the Science and Management of the Remote and Wild Reefs and Islands of the Coral Sea Marine Park."
Saturday, October 21: The morning diving/snorkeling/kayaking and pre-seminar social event schedule is the same as Friday's, with different presentations in the afternoon. Underwater photographer Jason Belport will share a firsthand account of the challenges and hopes for the marine ecosystems of the Cayman Islands and elsewhere in the world in "Stickball & Seahorses – A Photographic Journey." This presentation will be followed by "30 Years of Making a Difference for the Oceans," presented by Christy Semmens, PhD, REEF co-executive director, and Brice Semmens, PhD, professor at Scripps Institution of Oceanography.
"For the Love of the Sea," the annual REEF Fest celebration dinner, will be held from 5 to 9 p.m. Enjoy food, drinks and a beautiful sunset over the waters of Florida Bay, plus live music and a silent auction benefiting REEF's marine conservation programs. An open bar with local craft beer from Florida Keys Brewing Company, plus wine, liquor and a selection of nonalcoholic beverages are also included. Tickets are available online for $95 per person.
Sunday, October 22: Coffee and pastries will be available at John Pennekamp Coral Reef State Park, where attendees who signed up for the morning nature walk will meet outside the visitors center.
Celebrating 30 Years of Marine Conservation
July 2023 marks the 30th anniversary of the REEF Volunteer Fish Survey Project, which started in Key Largo in the summer of 1993. "We've been treating this entire year as a celebration of the 30th anniversary of the program, but we are really highlighting it at REEF Fest this year," says Lee.
This project was spearheaded by a small group of pioneering ocean conservationists and today has evolved into the largest open-access marine life sightings database in the world — roughly 300,000 surveys have been conducted by citizen scientists.
"A lot of the people who volunteer and engage with our programs have never been to our facility in the Florida Keys, so REEF Fest is a good way to connect with the global community that we have, and hopefully, bring new people in and show them ways that they can become involved in marine conservation."
Register Today
From coral reefs to mangrove trails, REEF Fest is the perfect opportunity to explore the marine environments of the Florida Keys.
"One of the biggest facets of our organization is citizen science and the idea that anybody can be involved in conservation and make a difference," says Lee. "We really want to drive that home to people who are attending the event — there are a variety of ways they can be involved. They don't have to be a scientist. All you need to do is care and want to learn."
To get more information and to register, visit the REEF Fest website.
---