An Unforgettable Dive: Dancing While Diving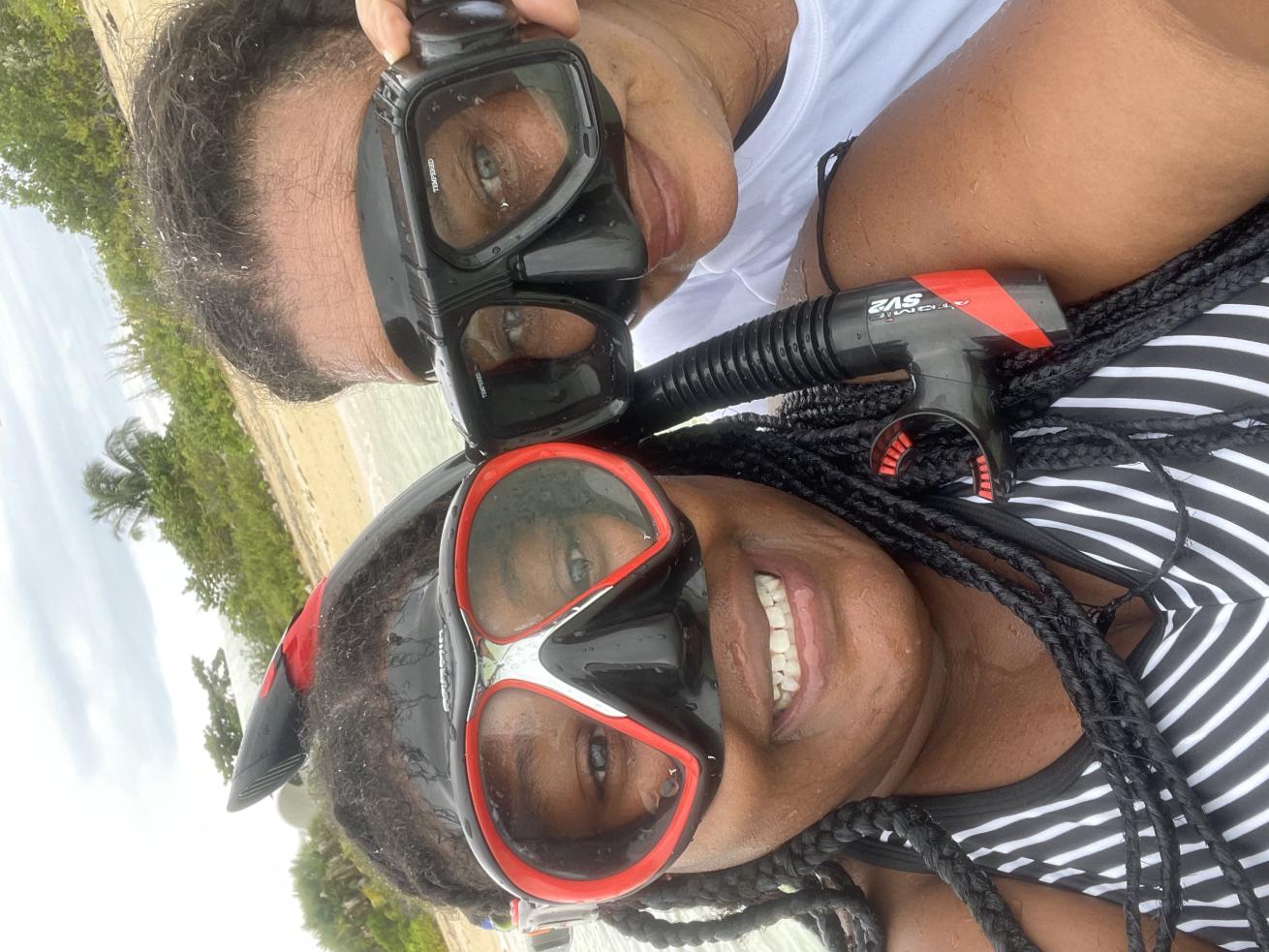 Dr. Tiara Moore and her girlfriend Andria dive in the Bahamas together.

Tiara Moore
As scuba divers, we're privileged to explore, enjoy and play beneath the surface — something the vast majority of people on the planet will never experience. While it's hard to pick a favorite, each of us certainly has a dive we'll never forget. Whether it's crossing something off our scuba diving bucket list, making eye contact with a humpback whale, or simply enjoying a perfect day underwater with our favorite dive buddies – we love to share these dive stories with other aquaholics.
To celebrate the beauty, variety and joy that this sport brings, we're sharing some truly unforgettable dives from around the world, as told by the divers who lived them first-hand. We hope you'll enjoy them as much as we do!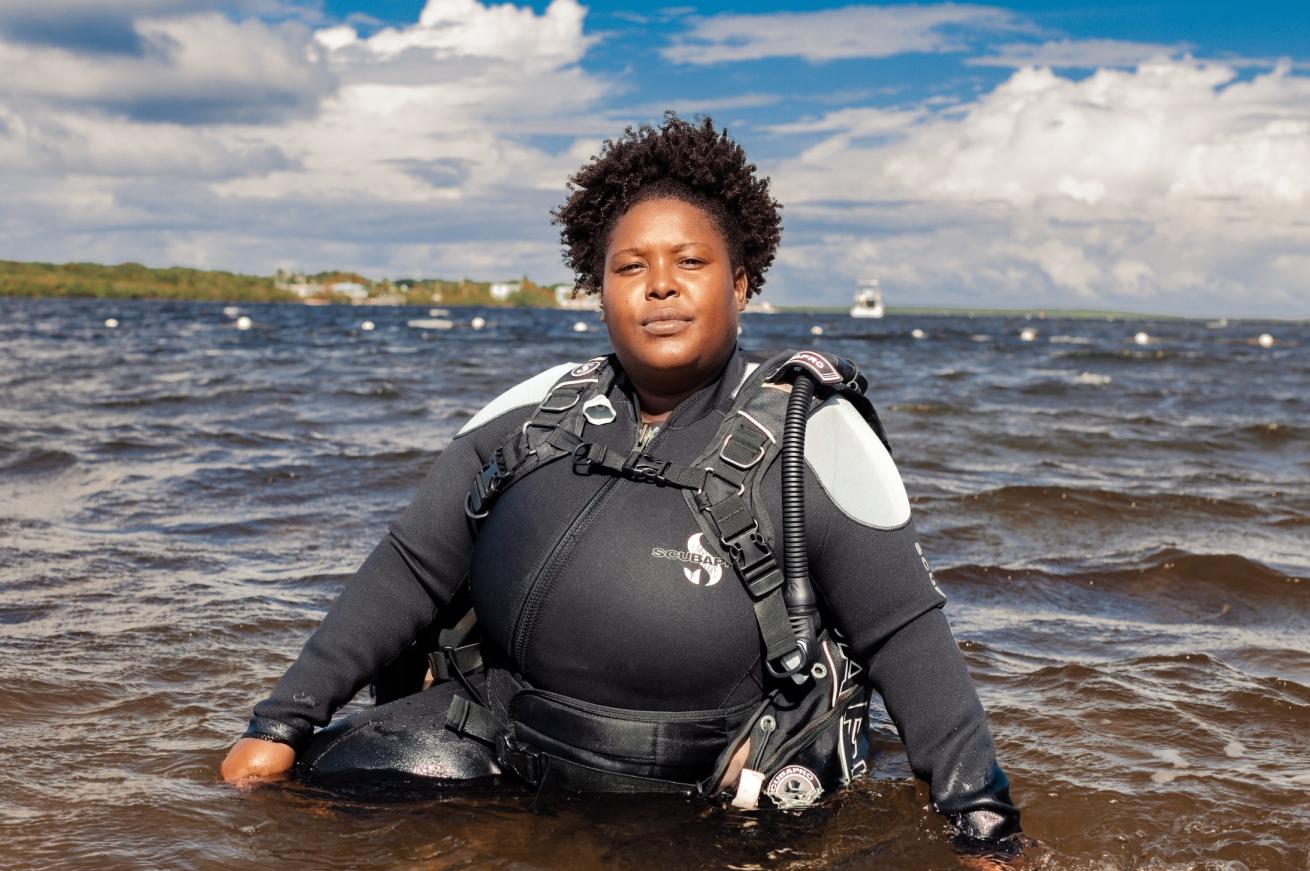 Dr. Tiara Moore is a diversity influencer and the founder and CEO of nonprofit Black in Marine Science.

Amanda Wise
My 'Must Have' On Any Dive Trip
Neoprene scuba mask strap covers. Because of my curly hair, I need these. I always have one on my mask. You can't be messing up the hair!
We have custom ones for BIMS that we give to our dive classes. Everyone loves them!
My Unforgettable Dive: Silk Caye, Belize
This dive was so unforgettable because I got to go on a dive with my girlfriend. Imagine you're on a date, walking in the park; we did that scuba diving!
My girlfriend Andria is Belizean – born and raised. We were in Placentia, Belize and took a boat out in the summer. Belize is 78 degrees all year-round, so it's always perfect for diving. The water is warm, and you don't need a wetsuit.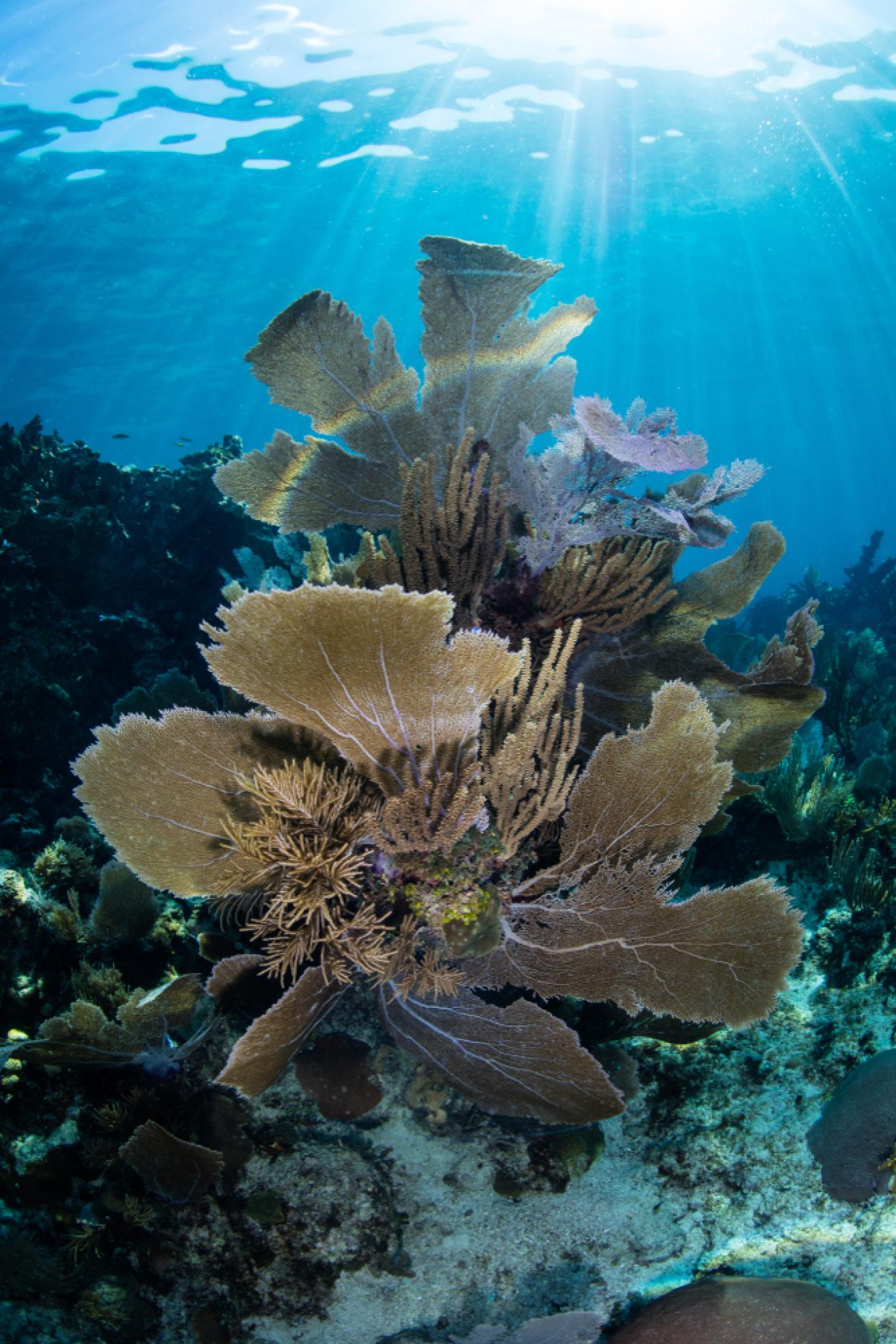 Like a walk in the park, only underwater in the stunning Mesoamerican barrier reef off the coast of Belize.

Shutterstock.com/Ethan Daniels
We went to Silk Caye, a place known for nurse sharks. We get there, and I'm being social media girl, making videos and about to go live saying here we are diving in Belize. We get our gear
together and, since we're buddies, do a buddy check. And then it hits me: this is so cool, we're two black women diving – together. That doesn't happen everyday, and certainly not in Belize.
We got to the dive spot and took a giant stride in. As we were going down, I realized I didn't have enough weight – but then she did. In our relationship, she takes care of us. She gave me 2 more pounds of weight in my gear, and we reset and continued to go down.
Related Reading: Black in Marine Science Founder Dr. Tiara Moore Honored as June Sea Hero
After we got down, we lingered behind the group. When we went horizontal [into good trim], we just held hands, and I thought how cute that was. It felt like a walk in the park. We went about, and she was showing me all these things. I remember thinking, this is so cool! We can't talk, but, wow. This is such an amazing experience; I never thought I'd be able to do this with a partner.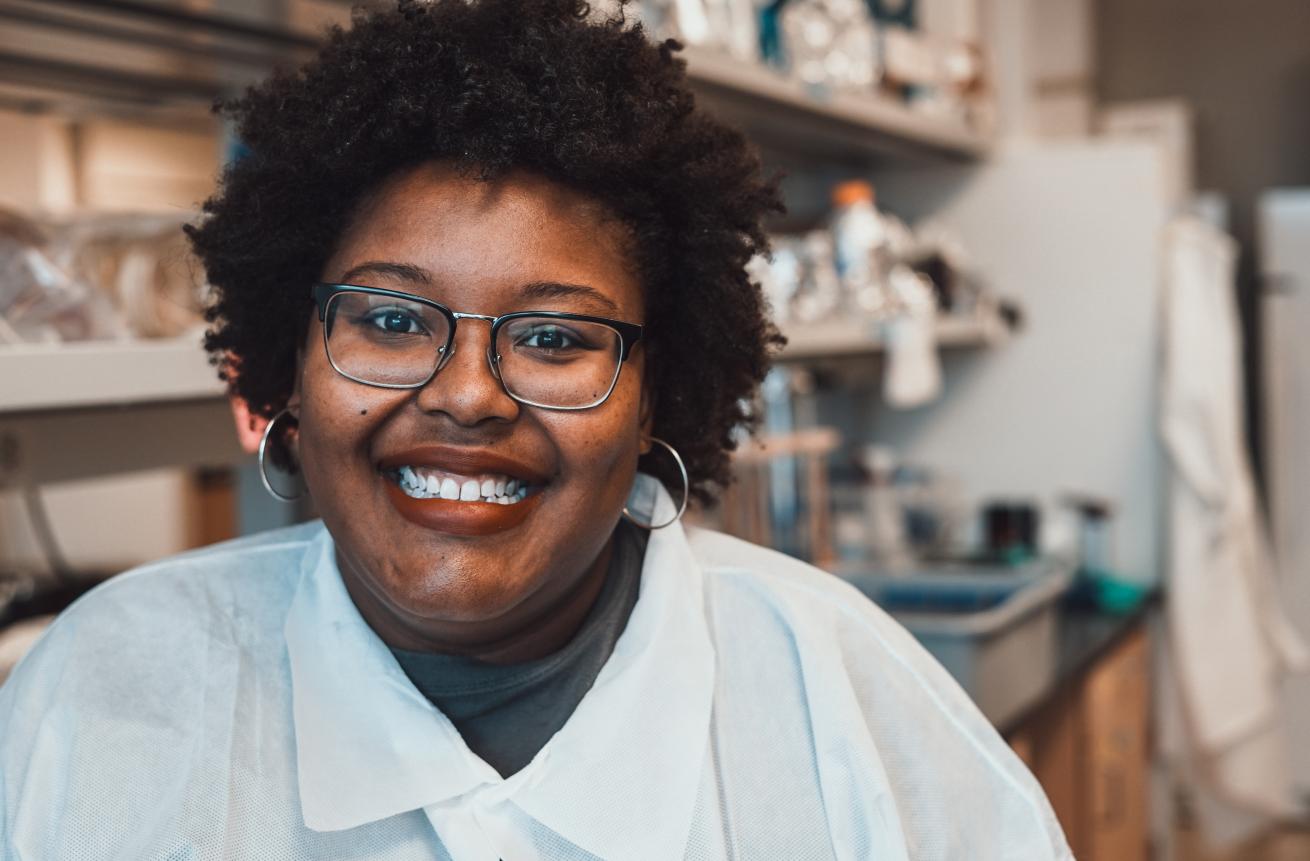 Dr. Tiara Moore is a marine ecologist with a focus on nutrient pollution, biodiversity assessments and estuaries.

Courtney Baxter
And then my favorite part happened: she took my hand, pulled me up vertical, hugged me and then started dancing me around. She did a flip-around, then pointed at me, and I did one. At this point, we hear the guide making a noise. He was trying to get our attention because all these sharks had come around. We joined them.
It was the most amazing experience I could have had. I pulled out my GoPro, and she jumped in the middle of everything. We went through the rest of the dive holding hands, and it was just the best experience.
---