Scuba Diver Annie Crawley Honored for Protecting the Ocean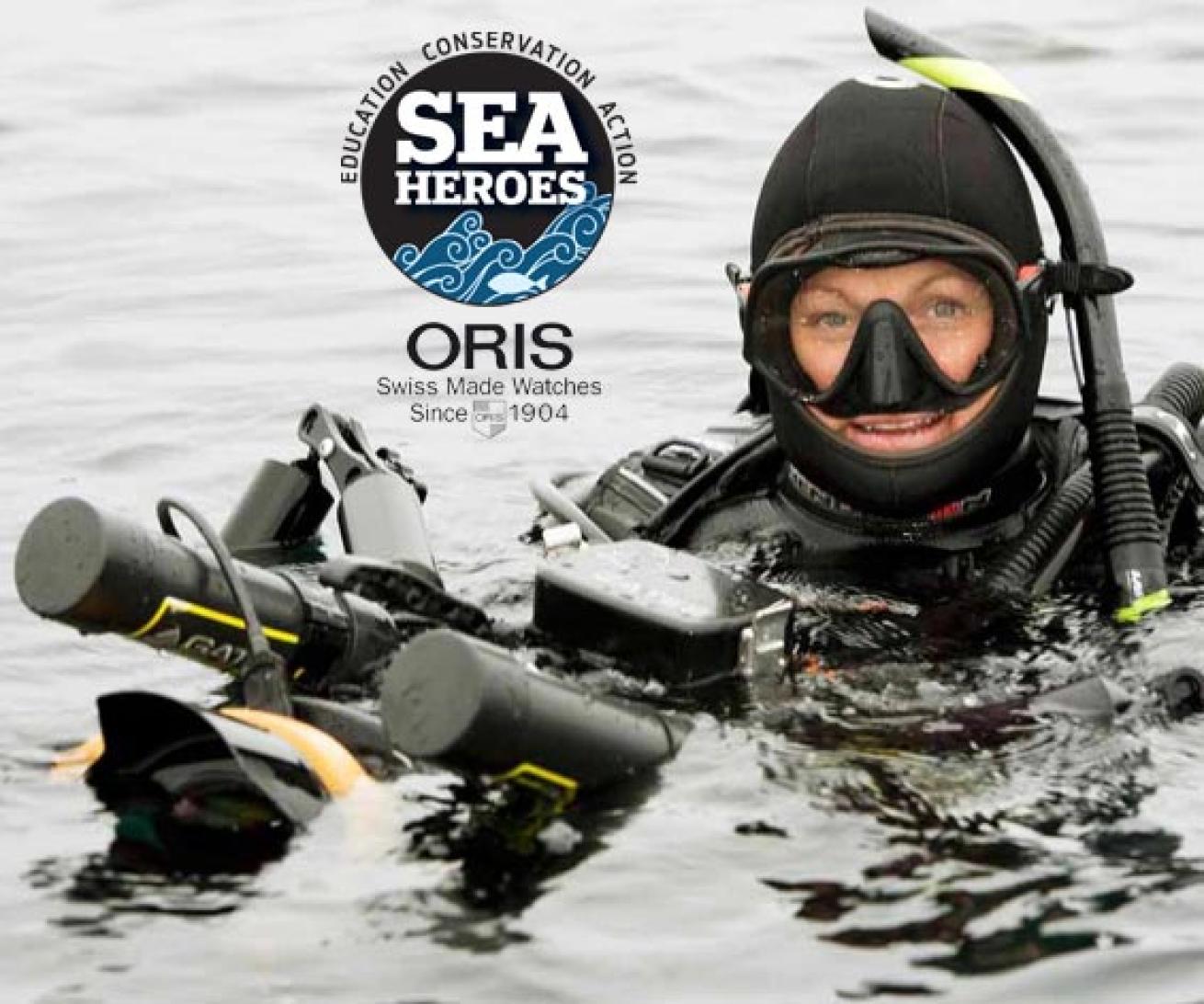 In 2011, Annie Crawley was honored as a Sea Hero.

Courtesy of Annie Crawley
An avid underwater photographer and videographer, Annie Crawley wanted to combine her passion for marine life and camera skills to become a spokesperson for our oceans. Ten years later, Annie has become one of America's leading ocean-environmental speakers and educators for the people who will be shaping our future: children. After founding "Dive Into Your Imagination," a full-service media production company, Annie began transporting students on an imaginary dive journey around the world to help them learn about respect and responsibility while engaging their imagination.
You have a lot on your plate—motivational speaking, writing books, putting out DVDs—what does a typical day in the life of Annie look like?
There's a lot of work that goes into creating images to shape young minds. Here's a typical day during production: working with a captain and crew to get the best out of the short amount of time in the water; evaluating weather conditions, water conditions and whispering to the animals for their cooperation; prepping cameras; charging batteries; double-checking dive equipment; envisioning shots; shooting; downloading; editing; re-charging my own spiritual batteries; re-evaluating everything; and then checking cameras again.
Tell us about the inspiration behind "Dive Into Your Imagination."
The filmmaking and photography is only one side of my business. The other part includes motivational speaking, writing books, creating programs, and also teacher lesson plans. Four years in a row, the Save Our Seas Foundation awarded me with small grants, which has enabled me to create programs to fulfill a vision. "Dive Into Your Imagination" was created to change the way a new generation views the ocean and themselves. I believe our environment is a reflection of who we are as a society. Character development is just as important in our society as having a healthy ocean. We need to be healthy from the inside out, as do our oceans.
You're joining up with Kids Sea Camp this summer — what are you most looking forward to with that?
Last year, Marc Bauman from Sam's Tours, Continental Airlines and Kids Sea Camp aligned with "Dive Into Your Imagination," and I was able to attend Kids Sea Camp Palau. During the summer of 2011, I am ecstatic to be on the Utila and Palau adventures with Kids Sea Camp and Margo. The way I introduce kids in the classrooms and at home to the ocean, marine life, and environmental issues — Margo has developed for families to experience the real thing.
At the 2010 Kids Sea Camp in Palau, you met with the country's president about protecting endangered fish...
In Palau last year I interviewed the president with Dermot Keane, founder of Palau Shark Sanctuary. There was a bill on the president's desk that needed to be vetoed because it would have ended up opening up fishing in Palau for endangered species of Maori Wrasse and Bumphead Parrotfish. We were able to use production skills, an international letter-writing campaign and an appeal to the president to veto the bill. It was conservation in action. That is the best part of the job, when you can truly make a difference. Public awareness drives corporate and policy change. The president of Palau stands for future generations and realizes his country is dependent upon the health of the ocean. Letting your voices be heard through letter writing campaigns really can help create change.
Was there one turning point that led you down this path of eco-education?
The ocean taught me to see life in a new perspective. Knowing the ocean is more than 90 percent unexplored, I wanted to inspire others, to show them that what they did not understand was not something to fear — it was something to embrace. I wanted kids of the world to grow up knowing the real ocean animals and to encourage all to imagine a life full of endless possibilities.
Who coined the phrase "Ocean Annie"?
I never wanted my best friend, Kim Rizzo, to introduce me to kids as "Ms. Annie," because it makes me feel old. So one day she called me "Ocean Annie," and it stuck. Kids everywhere were calling me that! It's a name I'm proud to wear — it gives me a feeling of stewardship, keeper of all things ocean, protector of the seas.
If you could instill one thing in the future generations of sea lovers...
I truly believe when you reach a child, you change history. The time is now. Every day we have an opportunity to make a difference. It is my hope that we can work together and help others experience scuba diving and the magic of our natural world.
Get more information on Annie Crawley's media company Dive Into Your Imagination.
---
Meet all of the Scuba Diving Sea Heroes