Ask The Experts: What If I Run Out Of Air?
Unfortunately, running out of air during a dive is an all too common occurrence. It is one of the most common root causes leading to serious injury and even death, yet it is easily avoidable and manageable when prepared.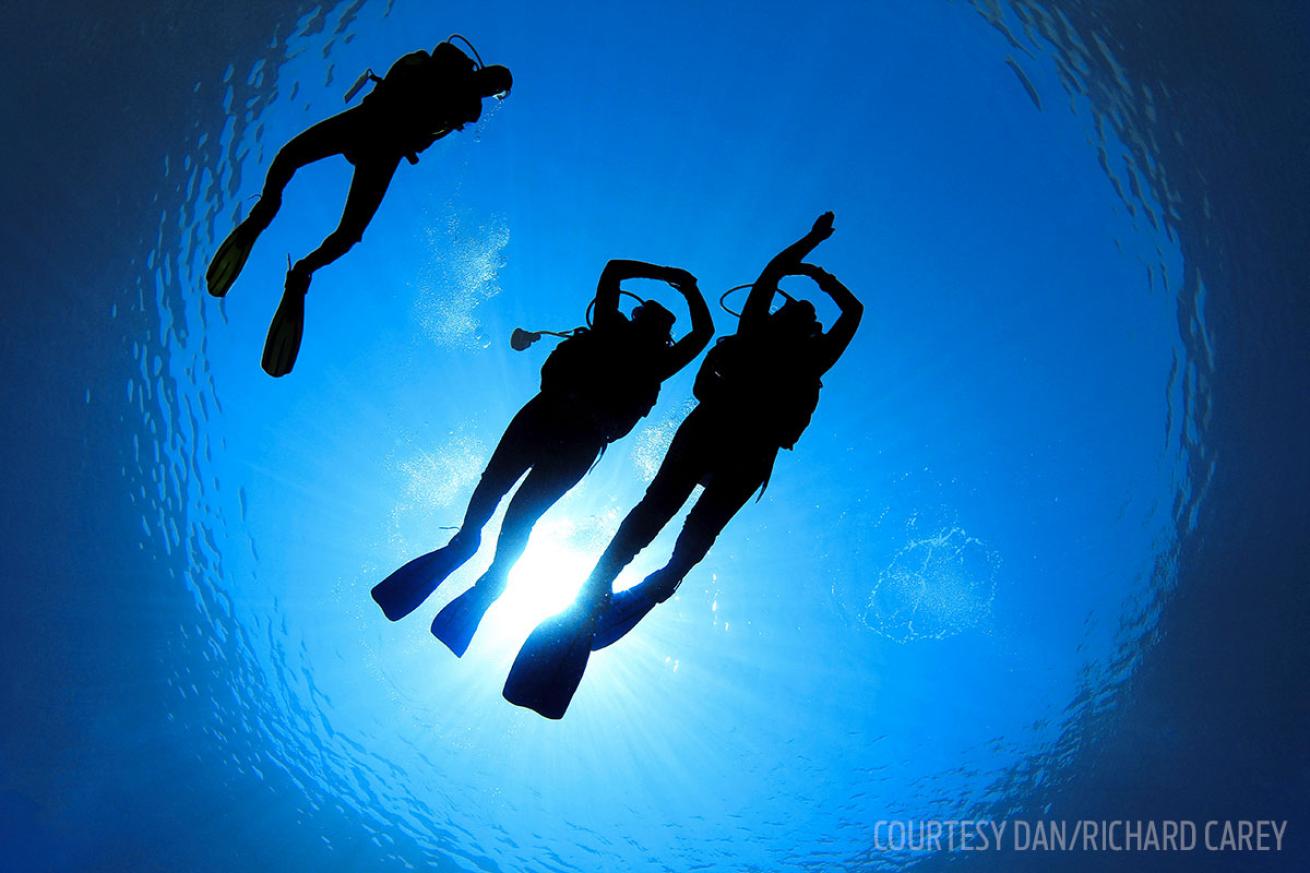 What if I run out of air?

Courtesy DAN/Richard Carey
Q: HOW CAN I AVOID RUNNING OUT OF AIR?
A: Proper air management is not complicated, but you do need to understand the factors that dictate your air consumption. Diving deeper, working harder during a dive, and your physical fitness will affect how quickly you consume the air in your tank for each dive. Being overweighted, dealing with current at a dive site, anxiety and a number of other factors can increase your air consumption as well. Take all of these factors into consideration, and make a gas-management plan ahead of time. Calculate your estimated air needs for a dive using an appropriate level of conservatism, and a method like the "rule of thirds" to account for possible emergencies that could arise during the dive. Check your SPG frequently during a dive to ensure that you have enough air to safely continue to dive, and to complete the dive as planned.
Q: WHAT SHOULD I DO IF I RUN OUT OF AIR?
A: If you run out of air during a dive and are within recreational depth limits, you should have at least enough gas left in your lungs to allow you to reach the surface even after you have exhaled your last breath. If possible, signal your buddy for assistance and share air while slowly ascending and completing a safety stop. A dive emergency can challenge your ability to quickly make sound decisions, so be sure to regularly practice emergency air sharing. If your buddy is not available to assist you, you may be forced to perform an emergency ascent. The gas in your lungs will expand during your ascent, so it is very important that you keep your regulator in your mouth and exhale during the entire ascent. Once you reach the surface, immediately establish buoyancy and signal for assistance.
For more information on safe diving practices, visit dan.org.