August 2015 Sea Hero: Laura James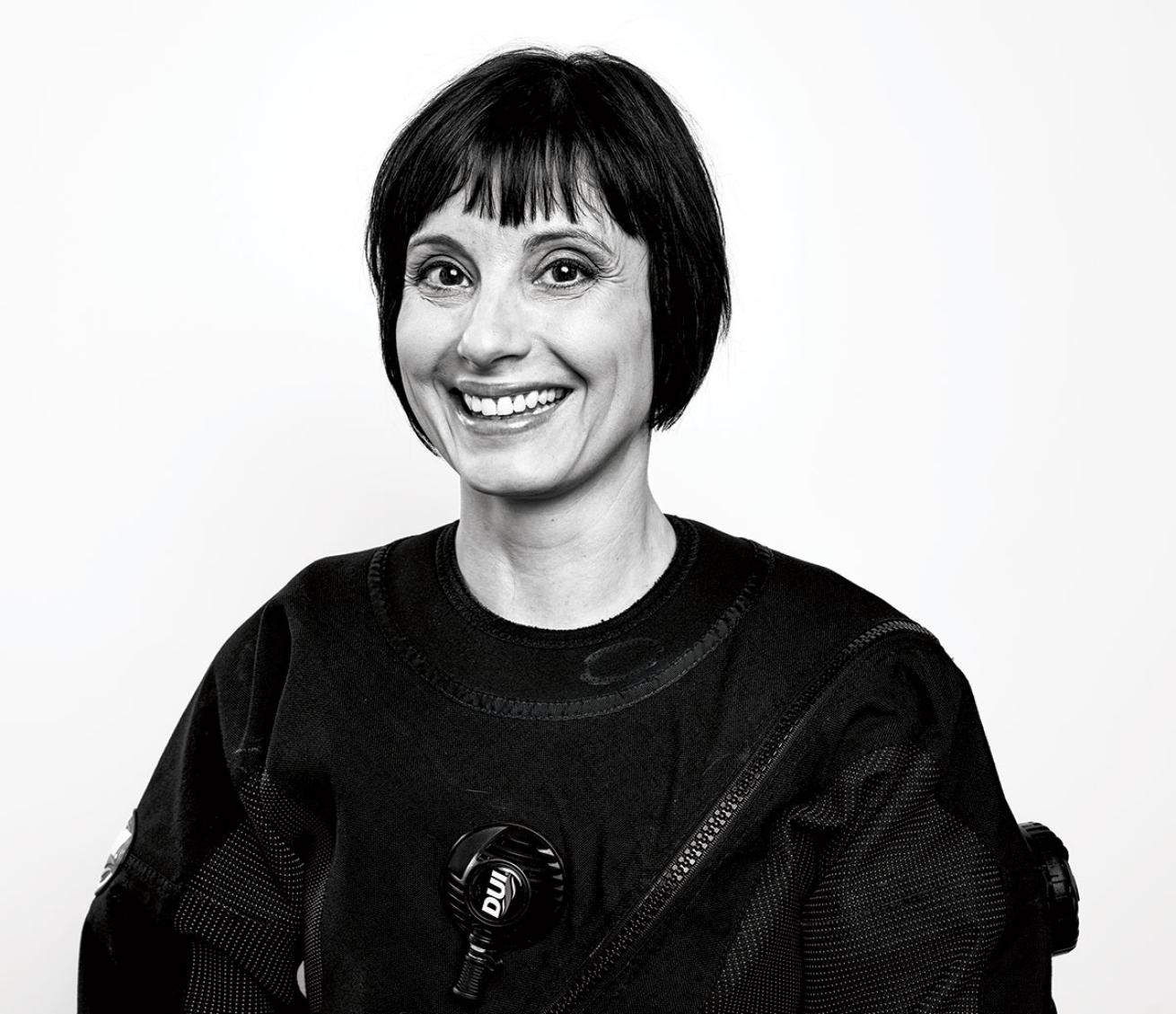 LAURA JAMES

Occupation Explorer and videographer

Diving Since 1990: Now a technical mixed-gas-diving instructor and certified rebreather instructor

Director Tox-ick.org, which focuses on seven simple solutions to reduce polluted runoff

John Keatley
This two-time Emmy-winning filmmaker has devoted her life to the health of her beloved Puget Sound, and to teaching others to cherish our most precious resource: water.
WHAT'S THE MOST MEANINGFUL OF YOUR MANY PROJECTS, TO YOU?
When we removed over 1,200 pounds of discarded marine batteries from the most popular dive site in Seattle. It was something I'd turned a blind eye to, just like everyone else; I'd basically taken those batteries for granted. When I go to that site now, it fills my heart with joy to know how the community came together, joined by divers from British Columbia and Oregon. A friend who owns a recycling facility gave us double the going rate on lead so we could afford more lift bags, and dive shops filled our tanks.
Seeing the sense of accomplishment and how engaged the whole community became gave me hope for the future.
WHAT'S THE BIGGEST CHALLENGE TO ADVOCACY FOR MARINE HEALTH?
Learning to reach the "non-choir" and make the problem real to them. It's easy to speak to people who are nodding in agreement — it's more important to build a connection with a broader audience. One way to do that is to stop talking and listen to people who disagree or are on the fence, and enter a dialogue that allows both parties to find middle ground.
HOW CAN DIVERS HELP?
The most powerful agent for change is an activated, involved public — the solution to the threats facing our oceans begins in our own backyards.
---
Each Sea Hero receives an Oris Aquis Date watch valued at $1,595. At the end of the year, a panel of judges selects a Sea Hero of the Year, who receives a $5,000 cash award to further his or her work. Go to /seaheroes to nominate a Sea Hero today.