Australian Teen Shalise Leesfield Named Sea Hero for Tackling Marine Pollution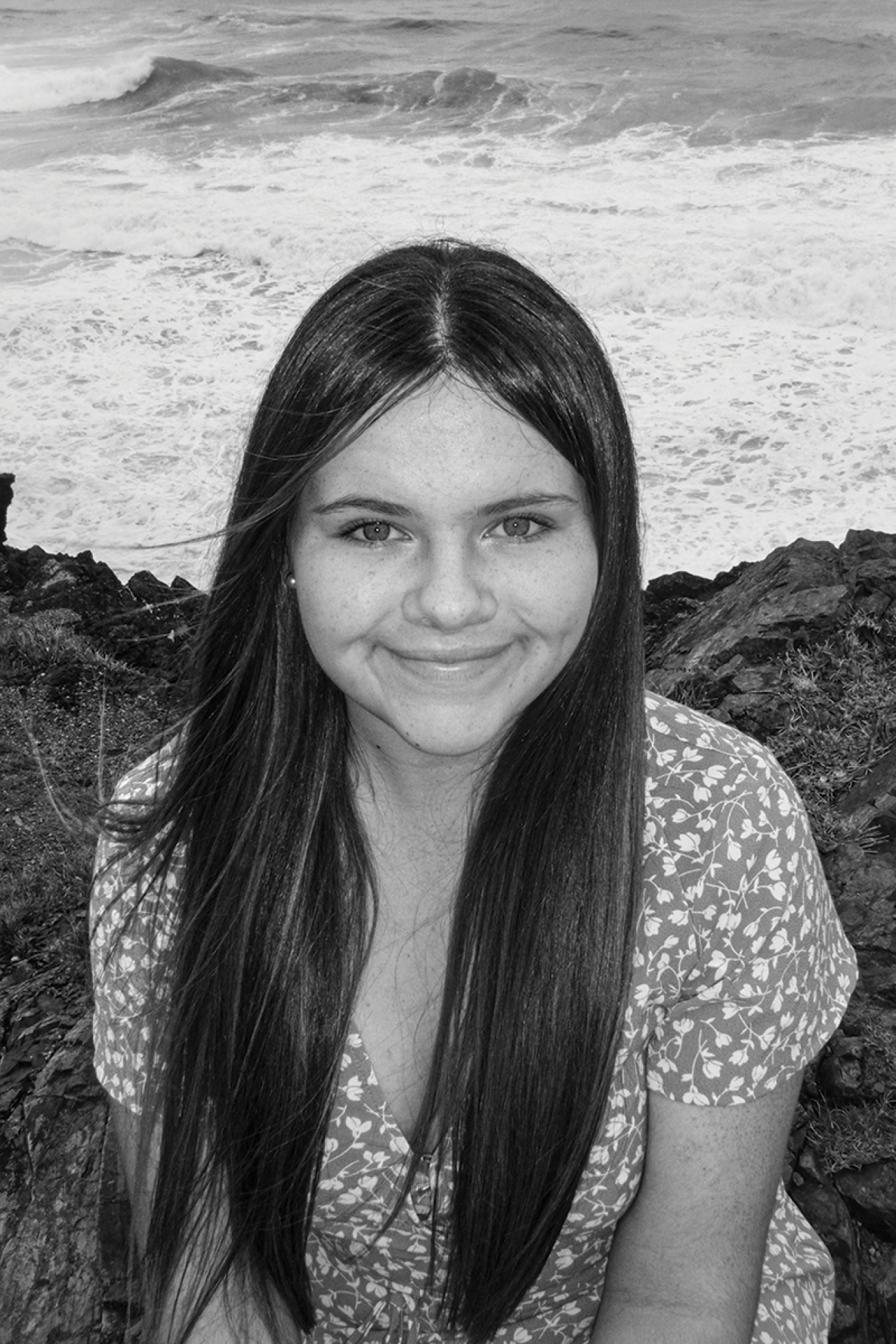 Shalise Leesfield, 15, engages fellow young people in ocean conservation.

Jetty Dive Coffs Harbour
Shalise Leesfield is a teenager on a mission: a mission to clean up the ocean. At the age of 15, the Port Macquarie, Australia, teen has already successfully secured a grant from her local government to tackle marine litter in her hometown, championed a Hope Spot in her community by gaining the attention of Sylvia Earle, and written a book that she distributes digitally through her Plastic Free Schools website. Since founding Shalise's Ocean Support at the age of 11, Leesfield has worked tirelessly to clean up marine debris in her community and spread awareness to youth around the world. She has garnered attention from some of the biggest names in the dive industry, but her most satisfying moment was learning to scuba dive and completing her Junior Open Water certification in 2020. For advocacy within her community and on a global scale, Leesfield is our April Sea Hero.
Q: Why take on ocean pollution? Were you inspired by a specific event?

A: My compassion for the ocean began when I started noticing a lot of unwanted fishing line and plastic rubbish around my local beach and waterways. When I found out how bad this pollution can be for the marine animals, it made me really upset and I wanted to become a voice for them. It became my mission to clean up the ocean as I have a real passion for our marine animals, and when you love something, you want to protect it. This is what ignited me to start my own ocean support campaign in 2017.
My project, Shalise's Ocean Support, is about using my voice and knowledge to spread awareness and inspire as many people as possible about taking care of the incredible world beneath the waves. Where I live, we have so many important ecosystems and marine animals living in and traveling along our coastline—we have an obligation to protect the oceans.
Q: You helped secure a large grant to address marine litter in your community. How did you get the support of your town's council? And why was this project so important to you
A: My journey began when I was 11 years old with my fishing line collection bin project. I spent months collecting data showing the huge marine debris problem in my community of Port Macquarie, and I came up with a solution to install fishing line collection bins. Initially, I did a lot of research and documented what I was finding around our waterways. Once I had this information, I presented it to the council and requested that the bins be installed in my region to help clean up and collect the discarded fishing line.
At first, the council rejected my submission. But this made me even more determined. I did additional environmental studies, including taking photos of the marine pollution and documenting the amount of fishing line I was finding around the waterways, and presented this to the council again. They finally approved this project, and the bins were installed in my town.
I continued to do environmental studies, and they were going so well that I presented my new information to the council to see if we could install more of these fishing line bins in the region. They agreed, and I worked with my council to present my information as part of a proposal to the Environmental Protection Authority. Together we ended up receiving a State Government Environmental Litter Grant totaling $77,400.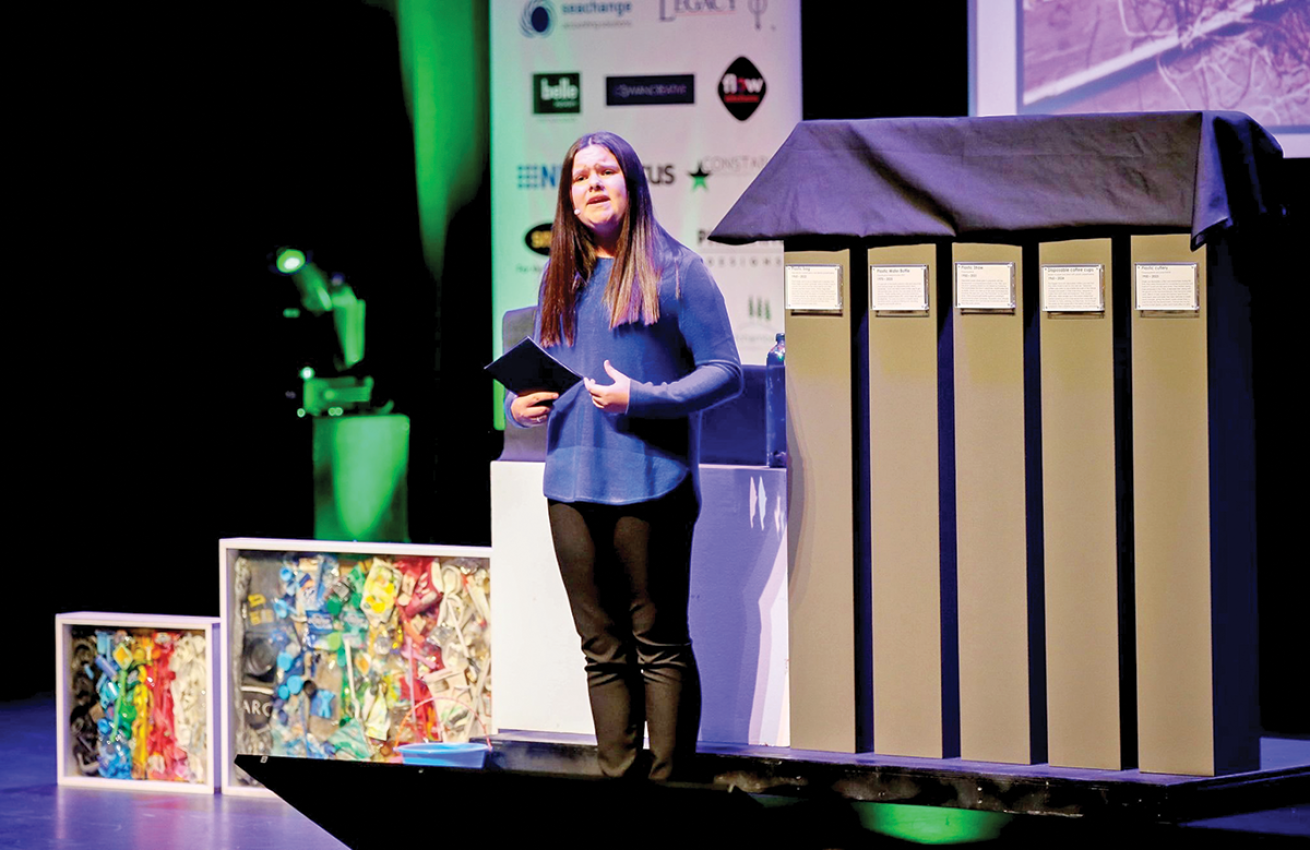 Shalise speaking at Luminosity Youth Summit in Port Macquarie.

Lindsay Moller Productions
Q: Can you elaborate on the mission of Plastic Free Schools, and how you connect with schools outside of your immediate area?
A: I founded my organization and website Plastic Free Schools, an online school program and waste audit system used to inspire and empower students and teachers all around the world about how to be advocates of the ocean. My mission was to inspire them to reduce waste and plastic rubbish in their home and school environments, and because it's online, it can be accessed anywhere in the world.
I think generation inspiration is really important. Young people like hearing from peers their own age and can find them motivating, so they too can feel inspired to make a difference in the world. Teaching young people about our ocean and how important it is, is one of the first big steps to protecting it for our future generations.
Q: You got the attention of Sylvia Earle and helped champion a Hope Spot, gaining support to protect gray nurse sharks at Fish Rock, an important marine ecosystem and dive site in New South Wales. How do you feel having accomplished that?
A: Being chosen as the youngest Hope Spot champion by Sylvia Earle was the most exciting thing that has ever happened to me. I worked really hard and spent months researching my Hope Spot area so I could show the Mission Blue judges how special and unique my favorite dive spot of Fish Rock is.
In Australia, a lot of people think of the Great Barrier Reef when they think of the ocean, but I want to bring as much attention to this incredible area called Fish Rock, so it will inspire people to be more eco-conscious and protect this fragile marine ecosystem. Fish Rock has a 125-meter-long underwater tunnel that runs straight through the rock, and swimming through it is an adrenaline-filled experience. The rock has a unique ecosystem filled with hundreds of special aquatic species, but the biggest highlight is meeting the east coast gray nurse sharks. You have a 360-degree view of them when you step into their underwater kingdom.
Q: What's been your most satisfying moment?

A: Learning to scuba dive so I could spend time observing sharks. I love gray nurse sharks more than anything in the world, and they are a regular underwater dive companion of mine. Observing these sharks regularly in their natural habitat really helped me gain an understanding of why it is so critical that we work together to protect them. For anyone who has had the honor of swimming near a gray nurse shark in the wild, you will understand how incredible it is to see these peaceful, majestic creatures, and that's why I am so passionate about protecting these beautiful, harmless sharks as they play an important role in maintaining healthy ocean ecosystems.
---
Each Sea Hero featured in Scuba Diving receives a Seiko SRPD43 watch valued at $525. For our December issue, judges select a Sea Hero of the Year, who receives a $5,000 cash award from Seiko to further their work. Nominate a sea hero at /seaheroes.
---