Best Scuba Diving in the World in 2022
For our 2022 survey, we asked readers to evaluate the destinations they've visited in the past two years based on several categories. Averaging those totals with the results from the 2021 and 2020 Readers Choice awards resulted in our Best of Readers Choice awards list. For each category, we listed the top destinations that received an excellent score (in order based on number of votes and percentile of score).
Jump to the best places for...
---
Best Overall
Caribbean and Atlantic
Mexico
Belize
British Virgin Islands
St. Lucia
Cuba
Puerto Rico
Pacific and Indian
Hawaii
Palau
Galapagos
Japan
Indonesia
Australia
Thailand
Philippines
Mexico
United States and Canada
Florida
California
British Columbia
North Carolina
Washington
Great Lakes
Big Animals
Caribbean and Atlantic
Belize
Cuba
Costa Rica
Mexico
U.S. Virgin Islands
Pacific and Indian
Hawaii
Galapagos
Palau
Mexico
Indonesia
Australia
Philippines
French Polynesia
Costa Rica
United States and Canada
Florida
North Carolina
California
Macro Life
Caribbean and Atlantic
Belize
Mexico
Curaçao
U.S. Virgin Islands
St. Lucia
Cuba
Pacific and Indian
Indonesia
Philippines
Hawaii
Palau
Thailand
Red Sea
Australia
Maldives
Mexico
United States and Canada
California
Washington
British Columbia
Florida
Wreck Diving
Caribbean and Atlantic
Mexico
British Virgin Islands
Aruba
U.S. Virgin Islands
St. Lucia
Curaçao
Pacific and Indian
Red Sea
Hawaii
Palau
Australia
Philippines
Indonesia
Truk Lagoon
Japan
Thailand
United States and Canada
North Carolina
Great Lakes
Ontario
British Columbia
New York/New Jersey
Florida
Cave, Cavern and Grotto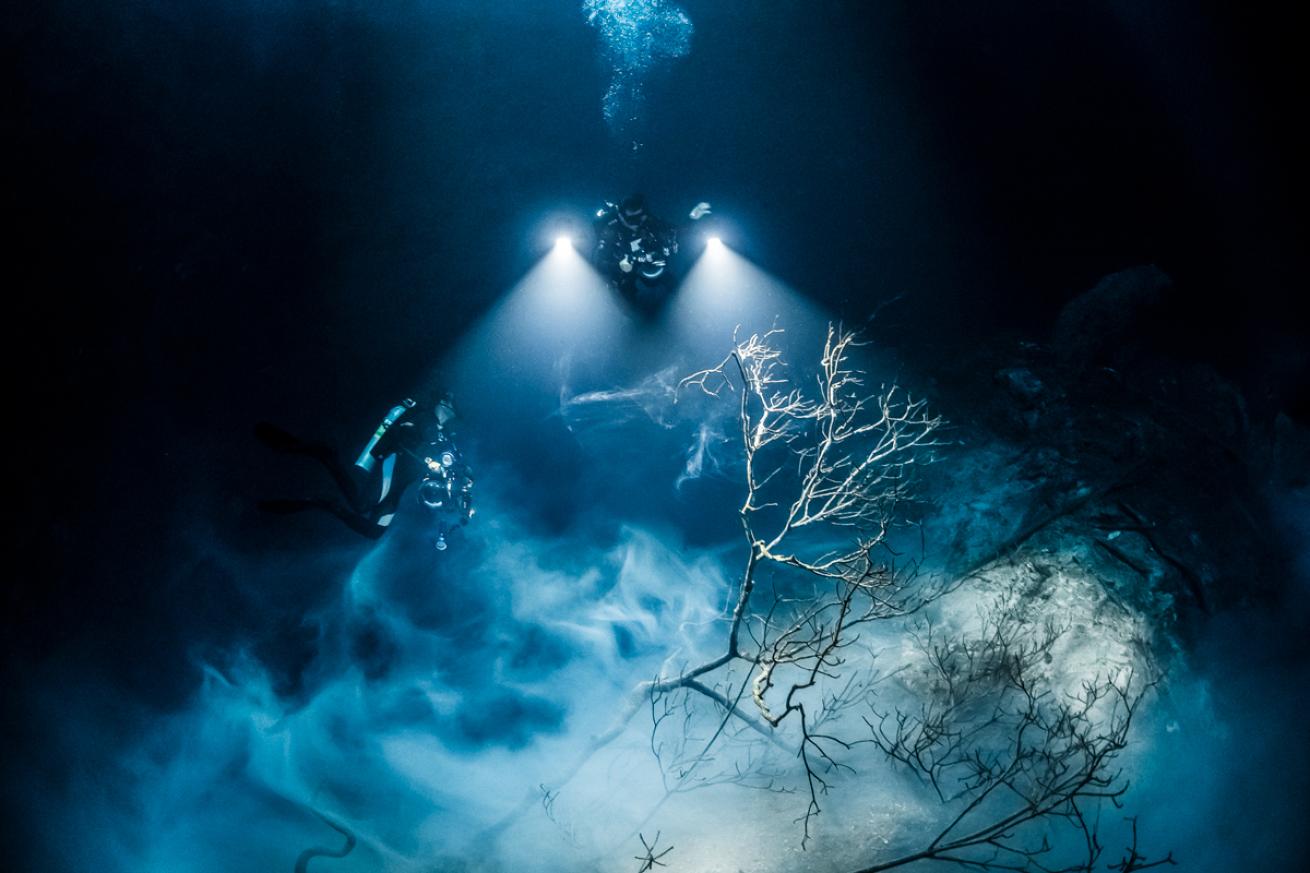 The cenotes of Riviera Maya, Mexico, offer a dive experience like no other.

Jennifer Penner
Caribbean and Atlantic
Mexico
Cuba
British Virgin Islands
Belize
U.S. Virgin Islands
Curaçao
Pacific and Indian
Palau
Hawaii
Japan
Guam
Australia
Thailand
Galapagos
Red Sea
Maldives
United States and Canada
Florida
Great Lakes
Ontario
California
Shore Diving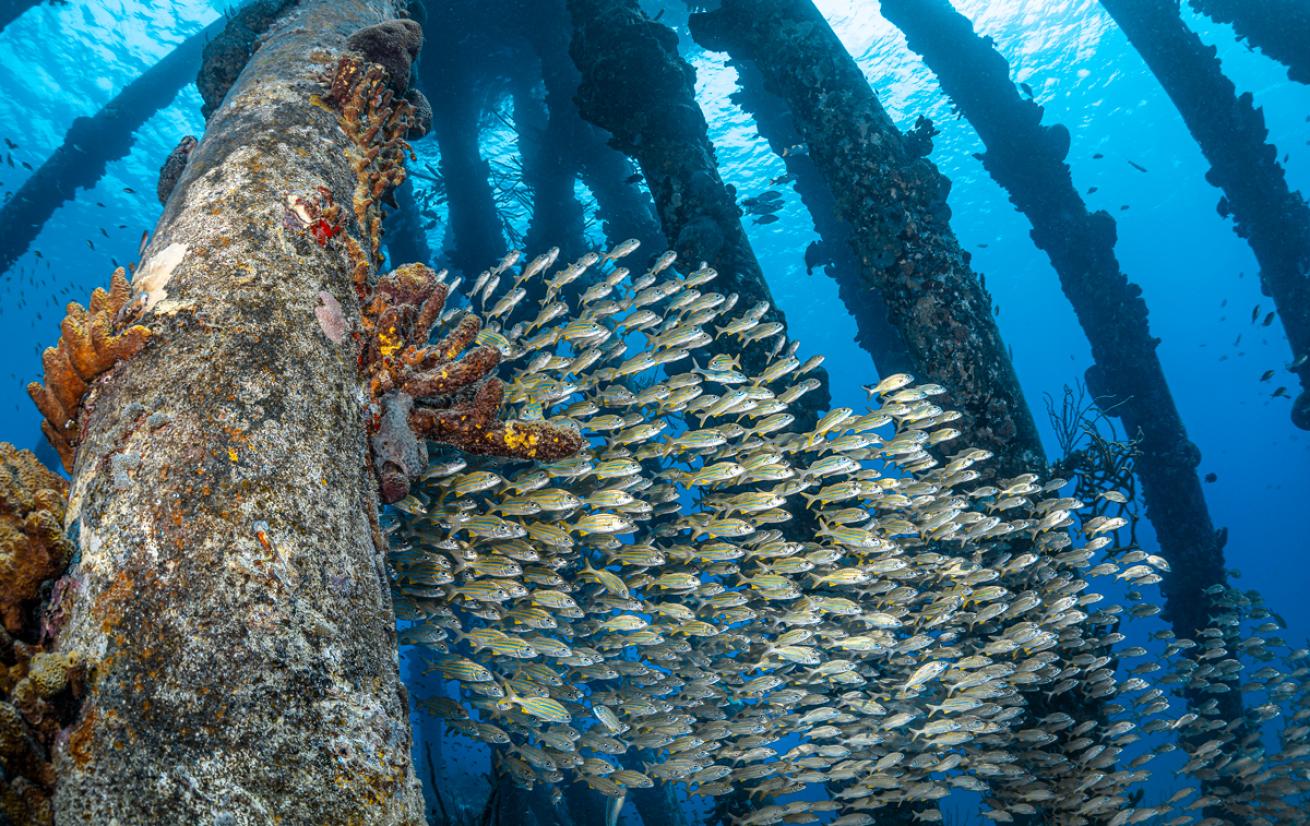 Salt Pier is one of many sites that earned Bonaire first place in Shore Diving.

Jennifer Penner
Caribbean and Atlantic
Mexico
Curaçao
Belize
U.S. Virgin Islands
St. Lucia
Aruba
Pacific and Indian
Hawaii
Red Sea
Australia
Japan
Guam
Indonesia
French Polynesia
Malaysia
Philippines
United States and Canada
Massachusetts
Washington
California
British Columbia
Ontario
Great Lakes
Florida
Wall Diving
Caribbean and Atlantic
Belize
Mexico
Puerto Rico
Cuba
St. Lucia
Pacific and Indian
Indonesia
Palau
French Polynesia
Japan
Hawaii
Philippines
Maldives
Thailand
Galapagos
United States and Canada
British Columbia
California
Washington
Beginner Diving
Caribbean and Atlantic
Belize
Mexico
Curaçao
U.S. Virgin Islands
Aruba
Pacific and Indian
Hawaii
Thailand
Red Sea
Japan
Guam
Malaysia
Philippines
Australia
Palau
United States and Canada
Florida
California
Virginia
Advanced Diving
Caribbean and Atlantic
Mexico
Belize
Curaçao
U.S. Virgin Islands
Cuba
Pacific and Indian
Indonesia
Palau
Galapagos
Truk Lagoon
Philippines
Mexico
Maldives
Costa Rica
French Polynesia
United States and Canada
Great Lakes
North Carolina
Washington
British Columbia
Massachusetts
California
Photography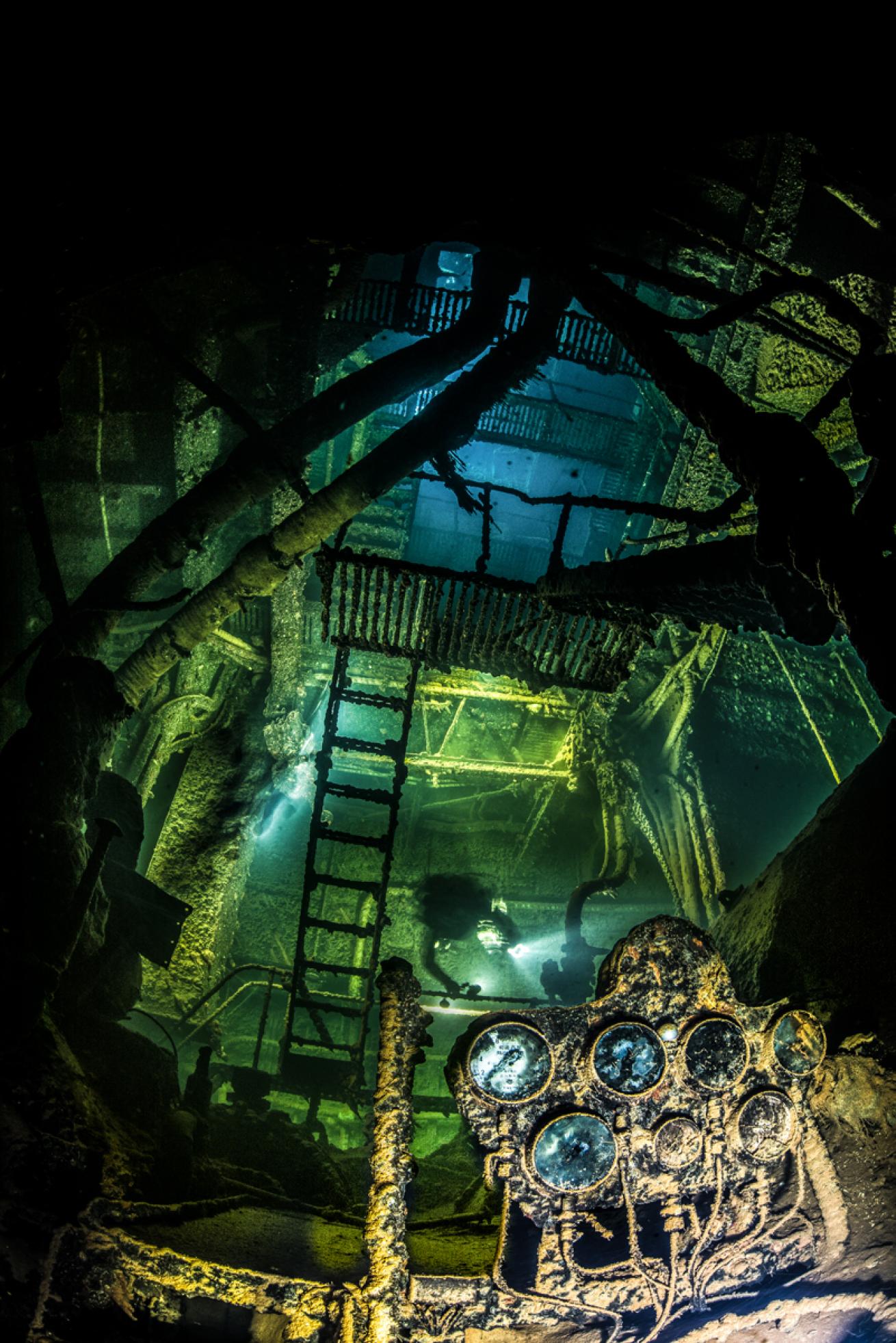 Inside the engine room of the Nippo Maru in Truk Lagoon, Chuuk, Micronesia.

Pete Mesley
Caribbean and Atlantic
Belize
Mexico
U.S. Virgin Islands
Curaçao
Cuba
Pacific and Indian
Indonesia
Palau
Philippines
Truk Lagoon
Maldives
French Polynesia
Galapagos
Hawaii
Australia
United States and Canada
California
North Carolina
British Columbia
Great Lakes
Snorkeling
Caribbean and Atlantic
Belize
Mexico
Curaçao
U.S. Virgin Islands
Cuba
St. Lucia
Pacific and Indian
Hawaii
Japan
Guam
Red Sea
Thailand
Palau
Indonesia
Australia
Maldives
United States and Canada
Florida
California
Health of Marine Environment
Caribbean and Atlantic
Belize
St. Lucia
Curaçao
U.S. Virgin Islands
Mexico
Pacific and Indian
Indonesia
Palau
Galapagos
Philippines
Costa Rica
French Polynesia
Truk Lagoon
Australia
Mexico
United States and Canada
California
North Carolina
Washington
British Columbia
Best Value
Caribbean and Atlantic
Bay Islands
Mexico
Belize
Puerto Rico
Curaçao
Cuba
U.S. Virgin Islands
Pacific and Indian
Philippines
Red Sea
Thailand
Malaysia
Indonesia
Mexico
Costa Rica
Palau
Hawaii
United States and Canada
North Carolina
Florida
Texas
Great Lakes
Washington
---