Boyan Slat Joins Scuba Diving's Sea Heroes
YEAR CERTIFIED: 2010
AGE CERTIFIED: 16
CERTIFICATION LEVEL: Rescue Diver
WORDS TO LIVE BY "Big problems require big solutions."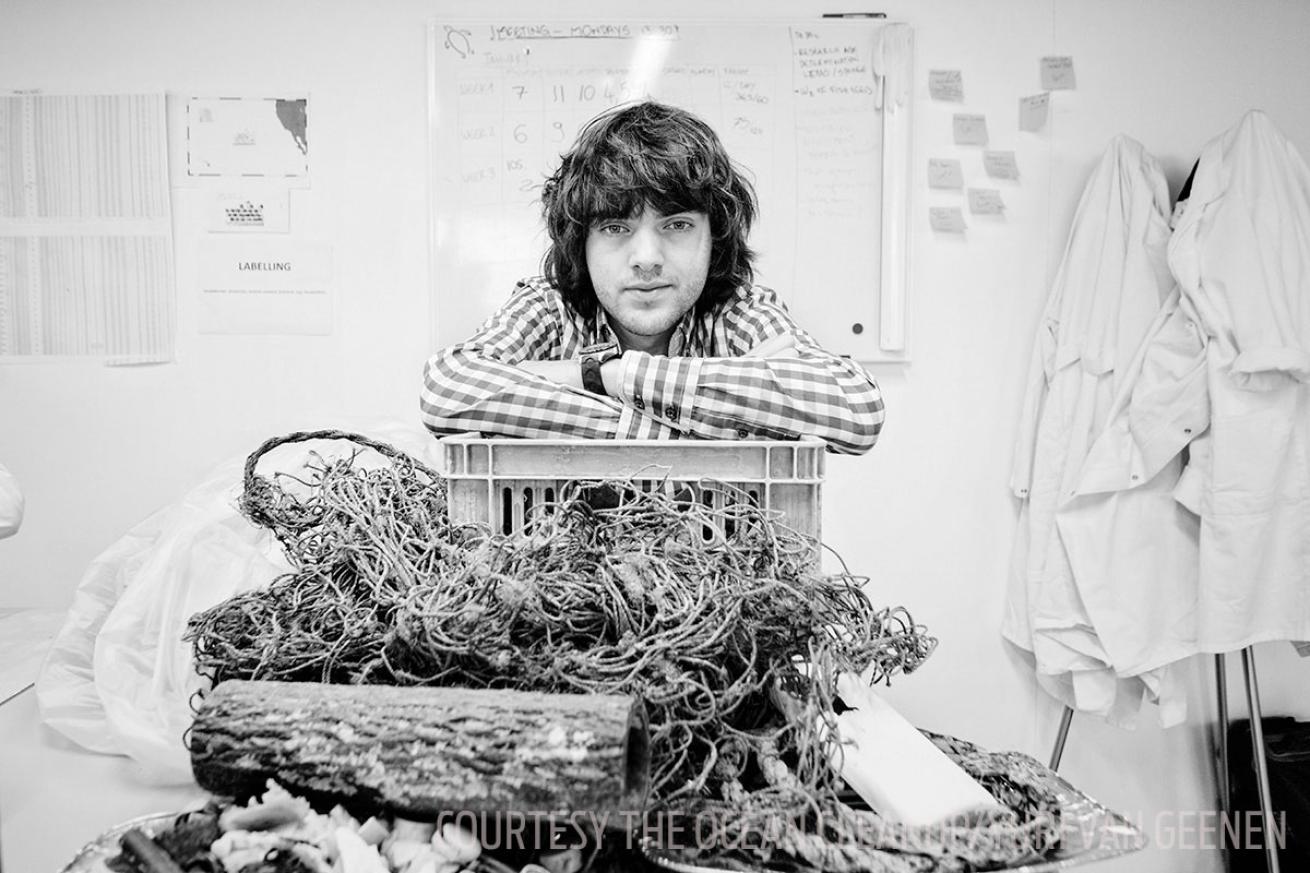 Courtesy The Ocean Cleanup
Boyan Slat, 23, was a 16-year-old diving in Greece when he noticed that he was seeing "more plastic bags than fish." Astounded and depressed, he nonetheless did what few grownups at the time had done: He decided to try to fix the problem, eventually founding the Ocean Cleanup, which this spring announced that it had raised more than $30 million, enough to begin extracting plastic from the Pacific by spring 2018.
Q: THE OCEAN CLEANUP STARTED AS A HIGH SCHOOL PROJECT. HOW HAS THE IDEA EVOLVED?
A: The design has evolved extensively over the past few years, with the largest improvement being the transition from a moored system to a mobile anchored system. What is important to keep in mind is, our technology will continue to evolve as we design iteratively. We test, we research, we sometimes fail, and then we repeat until we have an efficient system that works.
Q: YOUR TEDX TALK, "HOW THE OCEANS CAN CLEAN THEMSELVES," WENT VIRAL. HOW DID THAT HELP?
A: The Ocean Cleanup captured the attention of a wider audience. To turn the dream of cleaning our oceans into a reality, we needed funding. Without the interest and support of our followers, the Ocean Cleanup would not have been able to exist, and I will be forever grateful for their support.
Q: YOU'VE TWEETED ABOUT ROGUE WAVES AND WHY THE OCEAN CLEANUP NEEDS TO BE FLEXIBLE AND ROBUST. WHAT DID YOU LEARN FROM YOUR NORTH SEA PROTOTYPE?
A: The North Sea is a harsher environment than the Pacific, and extreme weather conditions happened much earlier than expected. In that way, it was an ideal location to test the survivability of our design and the materials chosen, which were re-evaluated. The plastic tests gave valuable measurements on underflow and entrainment of plastic. The main solution to this is moving toward a drifting system, but our new design also has a longer screen, to decrease the underflow of plastic even more.
The Ocean Cleanup's North Sea prototype was tested in June 2016.

Courtesy The Ocean Cleanup
Q: WHAT DID YOU LEARN DURING YOUR AERIAL AND SHIP SURVEYS AND FEASIBILITY STUDIES?
A: Our study proved our technology was the first affordable solution to rid our oceans of plastic. This led us to further investigate how much plastic is out there, and at what depth. We organized our Mega Expedition — 30 vessels crossing the Great Pacific Garbage Patch at the same time. The results produced the first high-resolution map of plastic pollution. During the expedition, we observed that many of the objects were large, and decided to cross the area again by organizing our Aerial Expedition. We scanned for objects up to about 30 feet in size. What we have learned is most of the plastic resides in the larger debris, near the top of the water column. This is good news because large plastic debris is easier to catch before it breaks down into harmful microplastics.
Q: HOW WILL IT BE MONITORED?
A: The moving systems will be equipped with an Automatic Identification System (AIS), which is a maritime anti-collision norm, allowing them to be noticed by ships and the other systems. They will also be equipped with reflectors to make them show up on radar. This will allow for interruptions to be anticipated in advance and mitigate problems that might arise.
Q: WHAT DO YOU SAY TO CRITICS WHO ARGUE THAT THE DAMAGE IS TOO MASSIVE TO CLEAN UP, OR THAT SEA LIFE WILL BE HARMED IN THE PROCESS?
A: History is a long list of things that were impossible — and then were done. The Great Pacific Garbage Patch needs to be cleaned up, and quickly. Our preliminary research results show the majority of plastic debris resides in large pieces. We need to collect this plastic before it breaks down into harmful microplastics and enters ecosystems, ours included. Our technology is equipped with a nonpermeable screen, so sea life can pass underneath with the natural current. Environmental-impact assessments are also being conducted in each step.
Q: ARE YOU STILL DIVING?
A: Whenever the scarce opportunity to dive presents itself, I take it. My most recent dive was a few months ago in Taiwan.
Q: HOW CAN DIVERS HELP?
A: Divers see the plastic pollution problem firsthand. They can help the Ocean Cleanup by joining our team to help develop our technology or by supporting us financially by making a donation. We also encourage individuals to act responsibly with plastic waste and products. Divers can take action organizing beach, river bank or land cleanups; reducing use of disposable plastics (including microbeads in cosmetics); making sure to dispose of trash properly; reuse and recycle whenever possible; and lobby your local government.
Each Sea Hero featured in Scuba Diving receives a Seiko Prospex PADI Special Edition SRPA21 watch worth $525. In March 2018, judges will select the Sea Hero of the Year, who will receive a $5,000 cash award from Seiko to further his or her work.
Learn more about the Sea Heroes program and how to nominate a Sea Hero here.