Buddy-Breathing with Danny Devito: Inside the World of a Hollywood Stunt Diver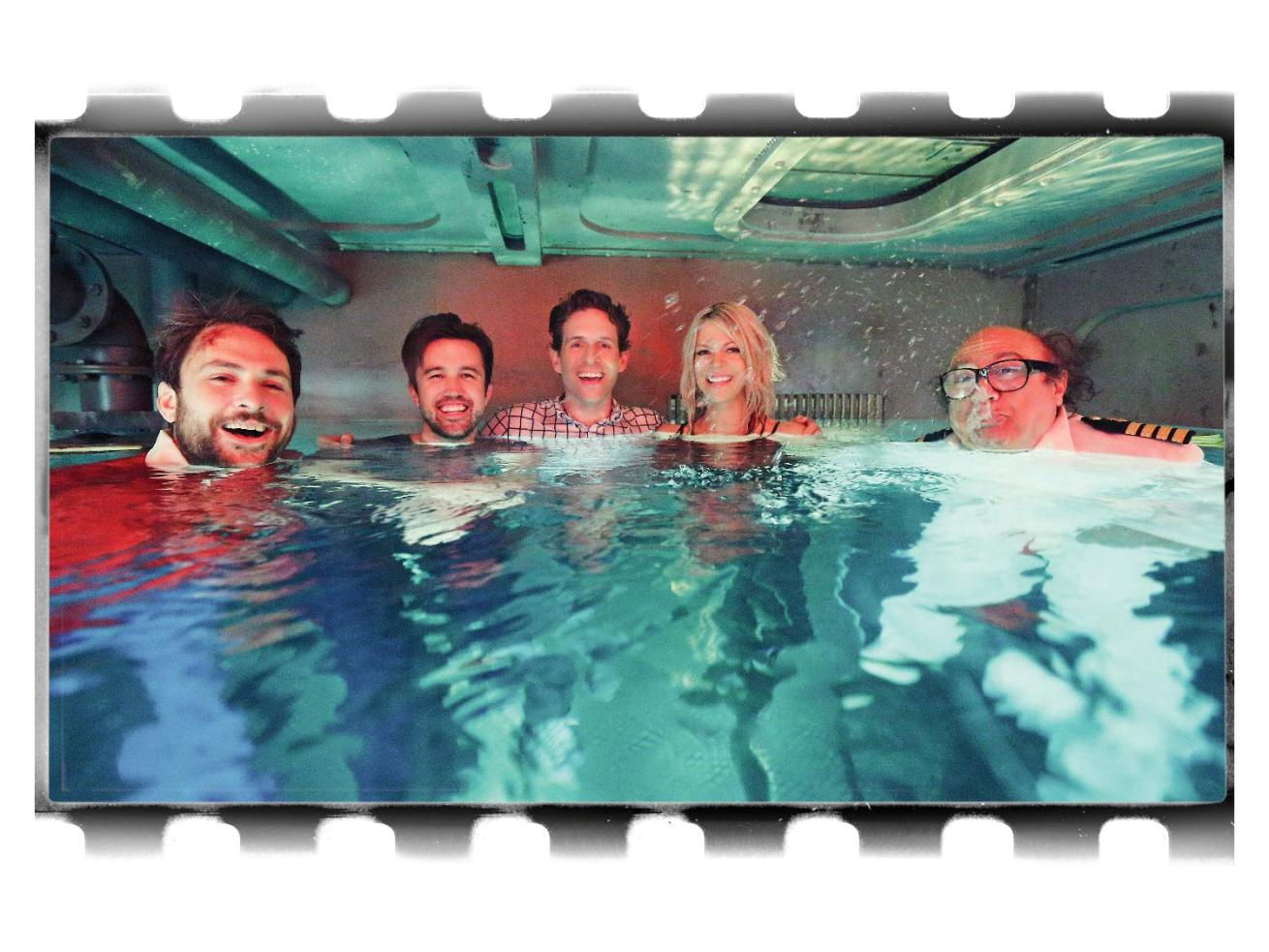 The cast of It's Always Sunny in ­Philadelphia in a Hollywood set tank

Courtesy FX Networks
Since his start in 1994, James Mitchell-­Clyde has logged well over 10,000 dives—a number revealed only when he's asked point-blank—for movies including Dunkirk, Pirates of the Caribbean, In the Heart of the Sea and Into the Blue, and TV shows such as Big Little Lies, 9-1-1 and It's Always Sunny in Philadelphia.
Big Start
"I had a lucky break through a friend who knew the guy coordinating Baywatch. This was before the show had even come out. They needed somebody to drive a RIB and run support. I said, 'Sure, how much does it pay?' I quit working my fishing-boat job shortly after."
On Job Glamour
"For Pirates, sometimes our job meant staying hidden ­underwater while pushing boats, hands on the hull, keeping them straight. You can't have anchor chains in the shot, so for four, five hours, you're keeping the boat on the same mark so actors can ­deliver lines. You're like a harbor seal, getting snacks thrown at you."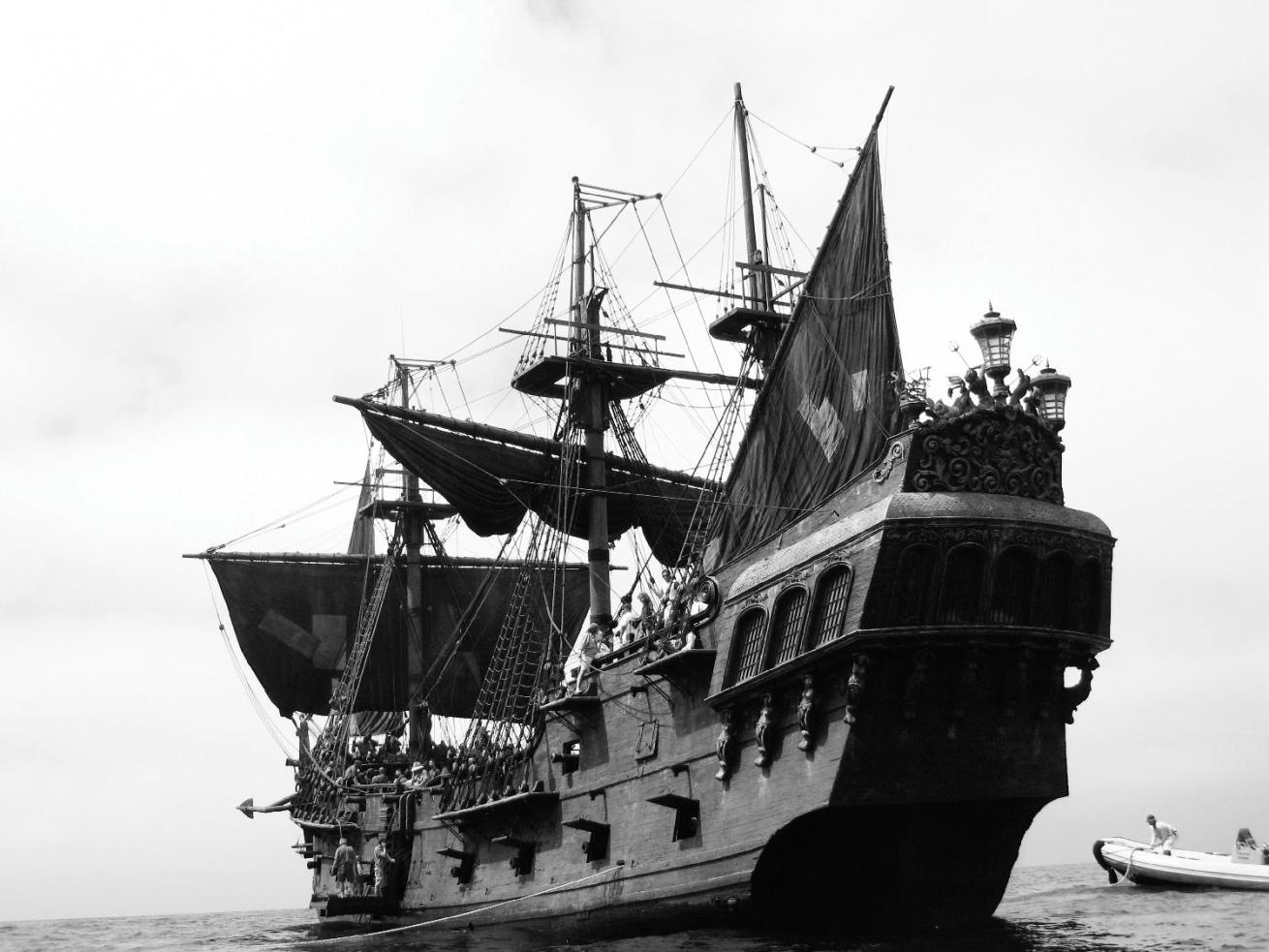 The Black Pearl during filming for the Pirates of the Caribbean franchise.

James Mitchell-Clyde
Johnny Depp?
"He always had something good to say. He was always ­sociable."
The Big Chill
"This job definitely has a psychological aspect to it. I'm used to being cold. I don't like it, but I know how to handle it. It's not going to last forever, and you're not going to die like this. You just get through it. It's mind games."
When Talent Hates the Water
"I've worked with some people who wouldn't get in the water—and certainly not under it. Seann William Scott didn't want anything to do with it for a TV show I worked on a while back. But it's all about making people feel confident. I always tell them quietly that if they ever get uncomfortable that we won't make a big scene—they just tell me. They need to know that no matter what, I will take care of them. It's not ­necessarily something you show; it's something that comes off from how you are. As for Scott, by the end of the day, he was swimming down to the bottom of the pool, no problem."

(From left) Mitchell-Clyde working on an upcoming project; on set of Deepwater Horizon; running safety for a simulated car crash

James Mitchell-Clyde
Behind the Scenes
"Being in this ­business so long, I know when the shot is over. I can see the camera guy has his shot—the camera is turned. I bring the talent back up so they're not kept ­waiting, cold, in the water."
Playing Panicked
"In these scenes, people often have to act like they are drowning. As a safety person, I have to know the difference between when they are acting and what is real. The universal signal for trouble is a hand across the neck, I'm done. You keep the signals really simple. It's tough—99 percent of the time, nobody has a mask on."
Sometimes It's for Real
"For It's ­Always Sunny in Philadelphia, I was working a scene where the whole cast is trapped in a sinking boat—eventually, they were underwater.
"For one of the takes, Danny ­DeVito started swimming to the surface. He was halfway up when, accidentally, one of the other actors kicked him—it was like a push to the top of the head—and now instead of swimming up, he was pushed to the bottom of the tank. Sometimes you don't want to get on camera and blow the shot—there's a fine line. But in this case, immediately, I knew he needed help. I swam in, grabbed him, brought him to the surface, and inflated my BC so he could catch his breath. He needed some time to recover from that, as anybody would.
"He was a really good sport about the whole thing. In fact, I was shocked the next day. I was at the Austin airport baggage claim when I saw a message from an unknown number. It was Danny ­DeVito. I never gave him my number—he'd gotten it from somebody. He called, saying: 'Thank you for your work. I had a great time, and you did a great job.' That made me feel really good."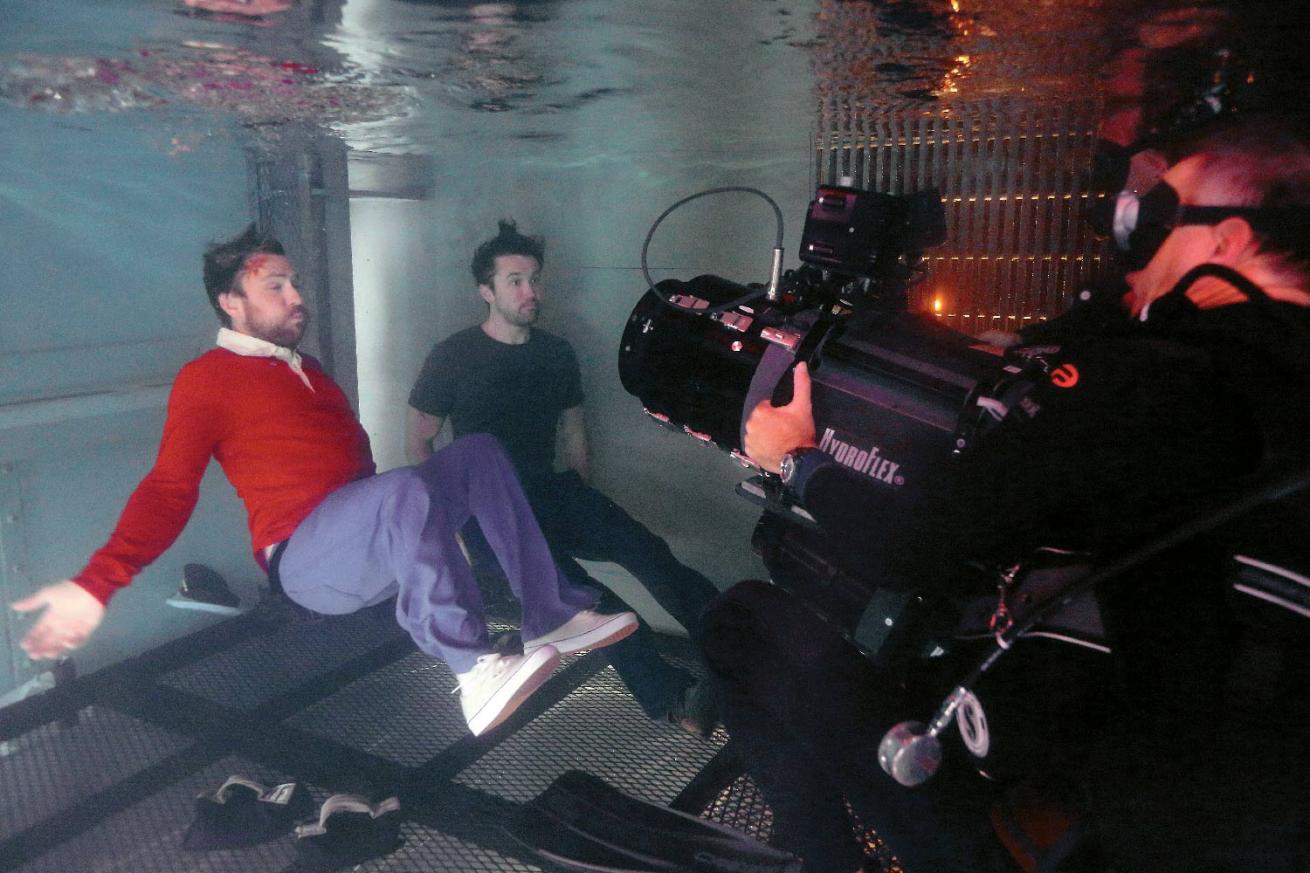 Actors breath-holding for It's Always Sunny.

Courtesy FX Networks
Multitasking with Explosions
"On Dunkirk, we had explosions, mortars being fired, a lot of fire everywhere, and a boat rolling over in the dark. We had 40 stunt and safety guys on set. Some guys are jumping off this boat, careful not to hit the guys in the water. Everyone had a buddy so that after the jumps, everyone accounted for someone else.
"Do I get nervous? I wouldn't say I get nervous. I would say I get prepared. You think about where you are and what could happen in any scenario. You watch the speed of how things move. You think, OK, I definitely don't want to be in that spot or I will be trapped or something will hit me. You're always looking for all the hazards and the ways to mitigate risk."
---
Read More: Geek Out Over these 23 Wreck-Themed Movies, Books, Historical Events and Plays
---
Off the Clock
"It's hard for me to do recreational diving anymore. I can't go and get on a boat with people I don't know. I'm always looking for the guy who's going to be a problem. I feel like I have to watch him and make sure he's OK. Unless I'm diving with buddies I've known for years, it's hard for me to relax and enjoy the scenery."
The Stunt Diver Résumé
"For insurance purposes, I have lifeguard, first aid and CPR training. I'm a divemaster and, at one time, I had my EMT [license], but I let that expire. I also volunteer with the LA County Sheriff's Department as a search-and-recovery diver."
How It Started
I'm 56, but I'm not your typical 56-year-old. I work out five, six days a week. I was born in Malibu, grew up on the beach before it was a millionaires' hangout. The first time I dived, I was 8, maybe 9, with my cousins who lived in Acapulco, Mexico. From then on, I've spent as much time as I could underwater. No matter what, every time I get in the water, it's beautiful.
Tips from a Hollywood Safety Diver
People get too complacent. I can't tell you the number of people who say that they have been diving for 20 years. I ask them when they were diving last, and they talk about when they were certified. It's not about that. It's about maintaining your gear and performing basic safety checks on every dive. I always check my gear before every dive.
Your body is a piece of equipment. Take care of it.
Sleep. Sleep is huge.
Hydration. Also huge.
Your body changes day to day. Maybe two weeks ago, you dived to 130 feet and had no issues, but today is different. You need to be in touch with your body and how you're feeling today.