Chasing Coral's Zack Rago Honored among Scuba Diving's Sea Heroes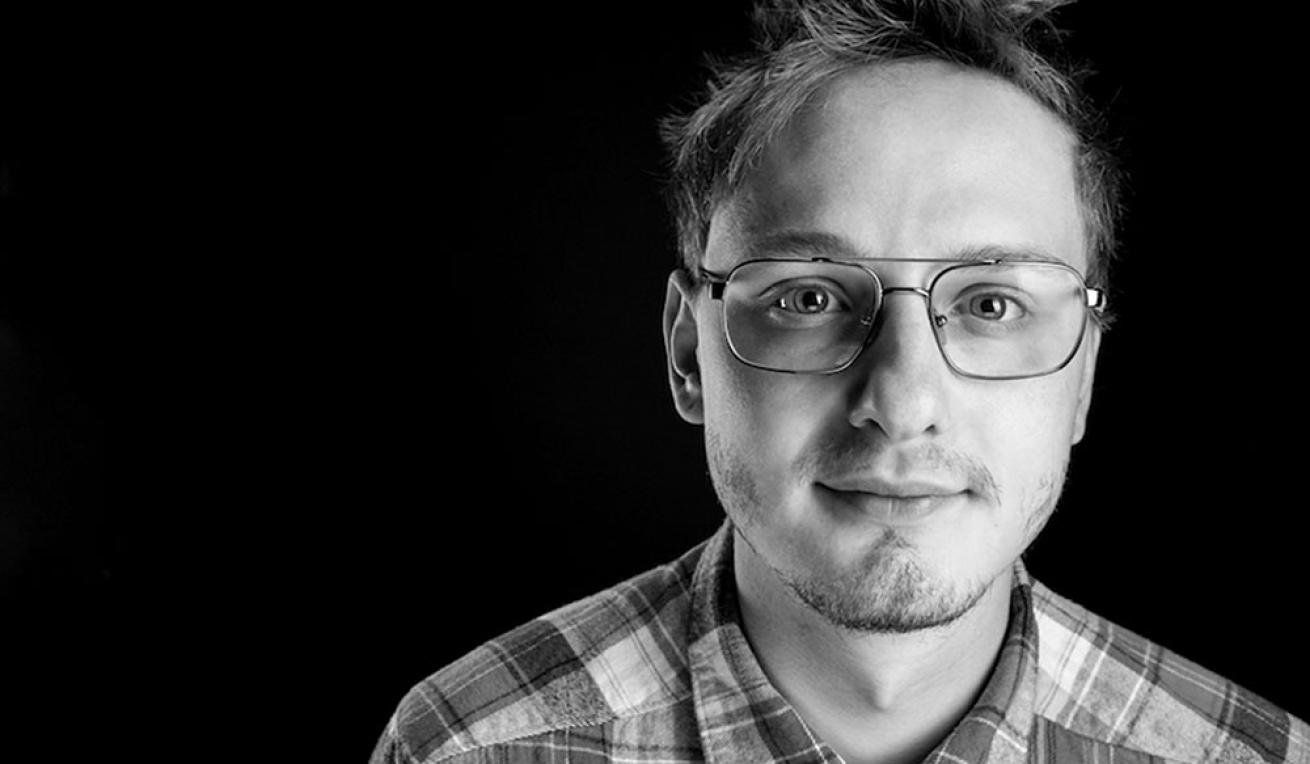 Zack Rago, of the ocean documentary Chasing Coral, is honored as a Sea Hero by Scuba Diving magazine and Seiko watches.

Michael Ori
A little bit of luck goes a long way — and Zack Rago is a testament to that. A gig working in the background on time-lapse camera systems turned into a ­supporting role in the documentary ­Chasing Coral for this self-proclaimed coral nerd who was "never supposed to be on ­camera." Since the film's debut, Rago has worked tirelessly to spread the word about ocean conservation with the next generation and anyone who will ­listen around the world, among several ­other conservation-focused projects.
Q: Coral is a little bit — or a lot — harder to excite people about than more-dynamic threatened species such as sharks and whales; what is the most successful way to motivate people to get involved?
A: I do a lot of outreach with kids, and more often than not, I find myself talking about dolphins and sharks just as much as I talk about corals. I am a believer in being Socratic with students and adults alike. Not everyone is going to be stoked on coral like I am, but what I do know for sure is that every person has something in the natural world they really connect to and odds are that it is under some form of anthropogenic pressure. Rather than push my own agenda on why they should save the corals, I find it more effective to talk about what interests them. ­Whether you love corals, dolphins or even elephants, the passion behind that is what inspires us to take action, and I think that is happening more now than ever before.
Q: You are now working on Chasing Coral's "impact campaign" — what does that entail and what's the goal?
A: Our goal right now is to expand the global footprint of Chasing Coral, and wake up the world to what's ­happening below the waves. Through our impact campaign, communities are able to ­leverage the film to jump-start conversation and inspire sustainable action on a local level. We've had over 1,000 screenings in more than 70 countries, and that's just the beginning.
We're also doing grass-roots work in a handful of locations that we see as a tipping point for renewable ­energy. In my role doing youth outreach, I've had the opportunity to work with thousands of students, most ­recently in the ­Charleston County School District in South ­Carolina, which has been especially ­rewarding. Having an impact on our youth and ­empowering them to ­participate in ­projects that are bigger than themselves is ­really special.
Occupation: Scientist and ocean advocate

Diving since: 2010

Certification level: PADI Rescue Diver

Words to live by: "The imagination of nature is far, far greater than the imagination of man." — Richard Feynman
Q: What is the goal of the Great Barrier Reef Legacy's "super coral" team of coral hunters?
A: The team GBR Legacy put together — made up of some of the best minds in marine science, educators, tourism professionals and communicators — were some of the first eyes on the far ­northern stretch of the GBR since back-to-back bleaching events. Among ­everyone on board, there was research ­covering ­everything from the genetics and ­metabolomics of corals to health and diversity assessments of the reef from both underwater and aerial teams.
Perhaps most important is the ­platform that GBR Legacy has created to give the public access to the expeditions with complete transparency into the work being done and the findings along the way. By crafting a team of people from ­varied backgrounds, they ensured the science could be communicated back to the ­public in a meaningful and digestible way. I can't say enough about the power and importance of the project and how well it was executed by GBR Legacy.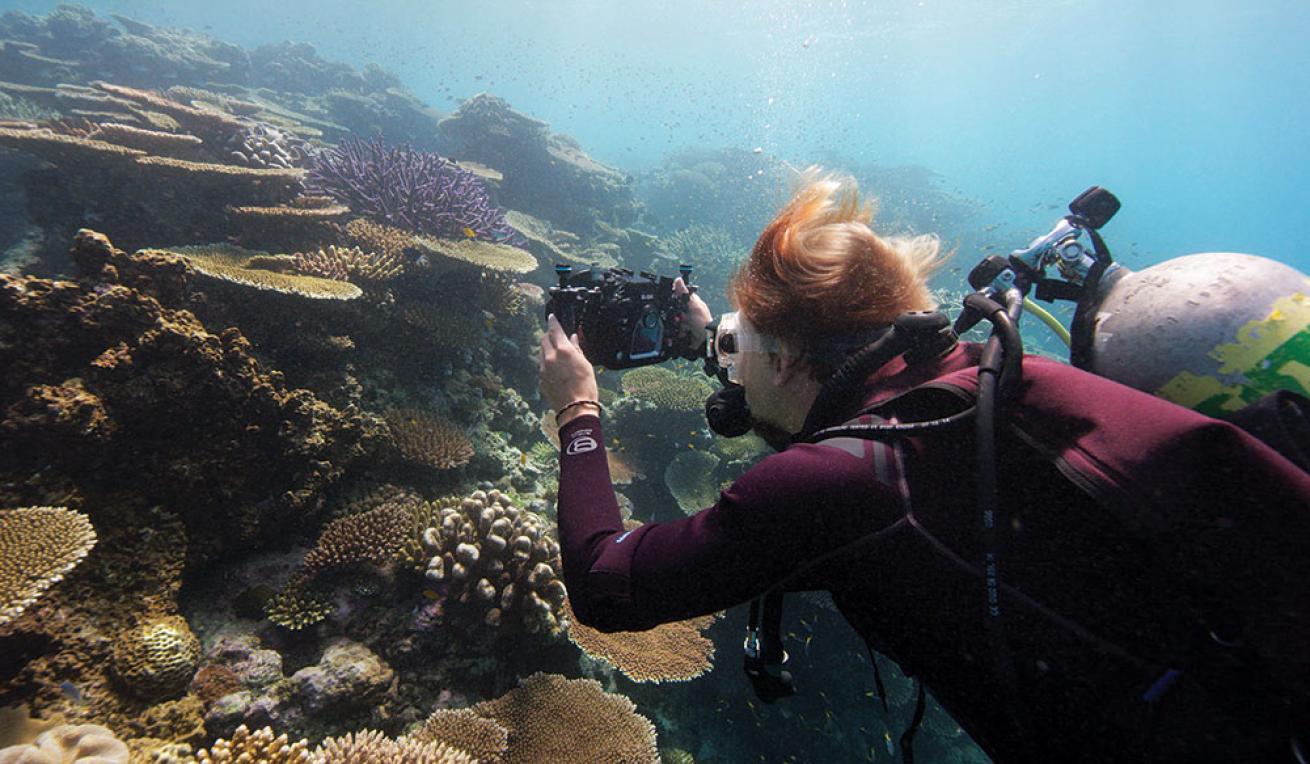 Rago might be keen on corals, but he encourages people to find a part of the natural world they connect with and take action to help protect it.

Michael Ori
Q: What's the biggest challenge you've faced in your work in marine conservation?
A: From a technical standpoint, the ­biggest challenge is finding creative solutions with limited resources when dealing with underwater technology. It's a constant battle that all divers know too well. Then there is the ­emotional challenge. I really, really love corals and coral reefs. They have been my great ­escape for most of my life, and so much of what I have worked on is oriented around their death and degradation.
That has taken its toll on me from time to time, and there are moments where it can be really hard. However, it is also that emotion that continues to drive me to do the best I can. A high school student recently said to me, "Maybe following your passion is following your heartbreak." I couldn't agree more.
Each Sea Hero featured in Scuba Diving receives a Seiko Prospex Automatic SRPC07 watch worth $525. In March 2019, judges will select the Sea Hero of the Year, who will receive a $5,000 cash award from Seiko to further his or her work.