Czech Freediver Achieves Remarkable Feat with Record-Breaking Dive in Frozen Swiss Lake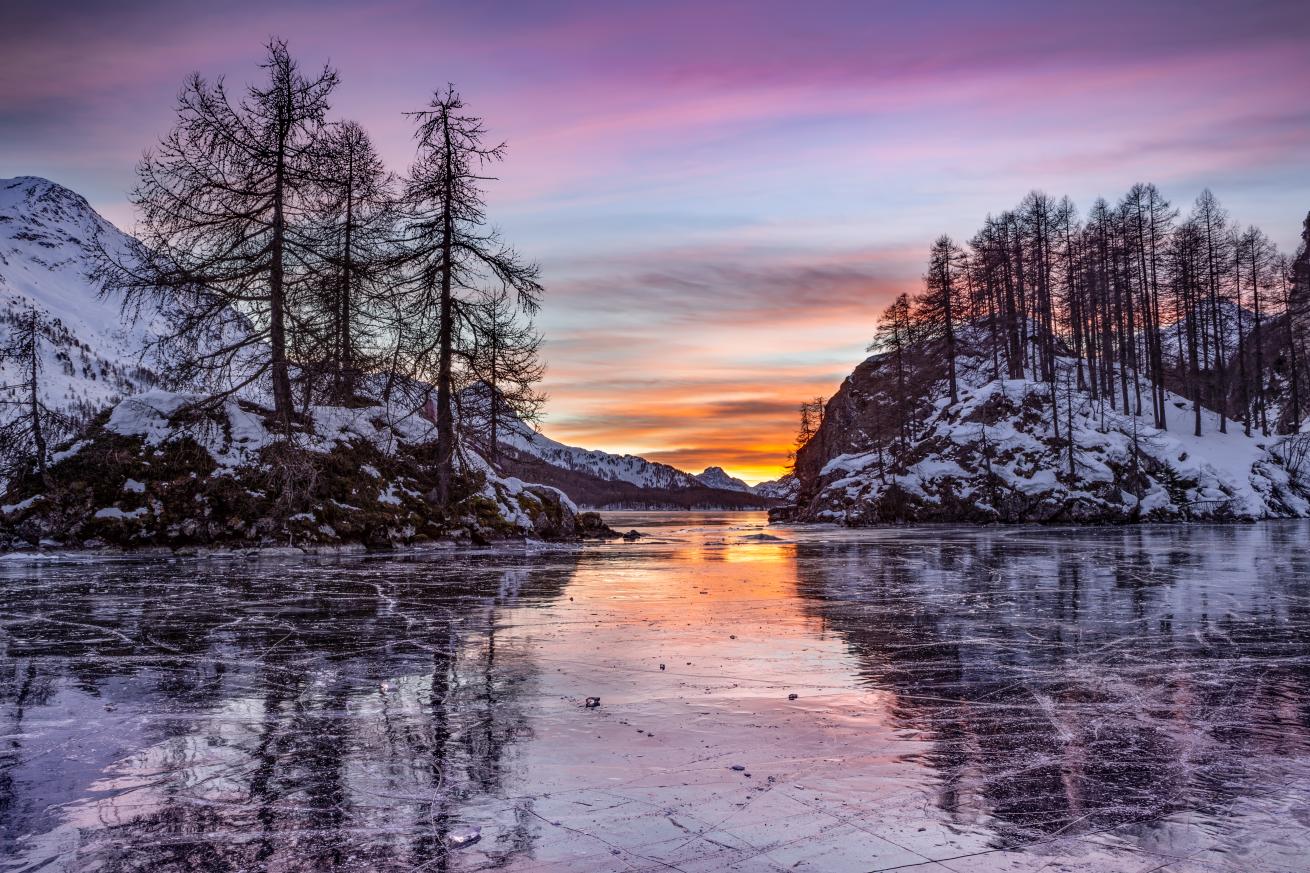 Frozen Lake Sils, Switzerland

Shutterstock.com/adamus.photography
A 40-year-old Czech freediver has broken the world record for diving beneath ice to a depth of more than 160 feet without a wetsuit.
David Vencl emerged from a hole in the ice in Switzerland's Lake Sils on Mar. 14. His vertical plunge to 170.9 feet was completed in a single breath after Vencl dived through the opening, retrieved a sticker from 164 feet to prove his depth and surfaced through the same hole.
"He spat some blood, sat down for a minute and then opened a bottle of champagne," a US News report noted. A subsequent visit to the hospital confirmed it was nothing serious.
Temperatures under the ice on the frozen lake ranged between 33.8 and 39.2 Fahrenheit, and the 170 feet dip took Vencl 1 minute and 54 seconds. According to his promoter Pavel Kalous, this was a bit slower than expected, perhaps due to some nerves, US News reported.
"There is nothing difficult for him to be in cold water... Lack of oxygen is something normal for him. But this was completely different because it's really difficult to work with the pressure in your ears in cold water," Kalous added. "If you combine all these three things: cold water, lack of oxygen and the problem with working with pressure, it's something very unique."
In 2021, Vencl broke another cold water diving record – that time for swimming over 262.47 feet horizontally beneath the ice in one breath. He was similarly wearing just a swimsuit and goggles.
"The combination of freediving and cold hardening is magical, even if it hurts," Vencl told Adrex.com after breaking that record.
The diver added, "keep your head clear and focus on the moment," when asked what the most important factor for his success was. "The limits of our organism are given purely by the head. The organism is capable of incredible things," Adrex reported.
Vencl wants to inspire people to understand that challenges – above and below the ice – are mostly in our heads. Overcoming these, "everyone can do cold hardening and gain better health, a better version of themselves," Adrex reported.
---