Dive Friends Bonaire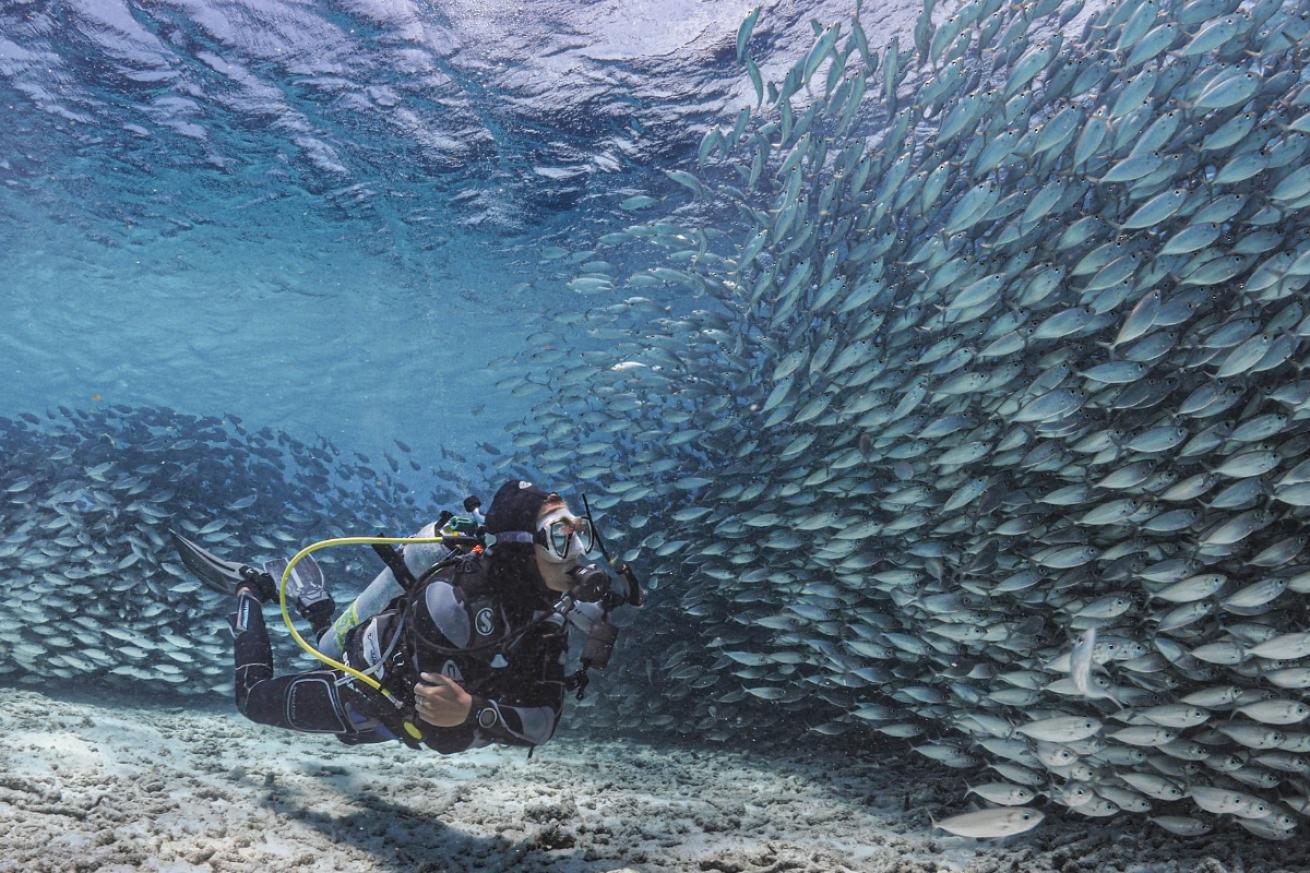 The diverse marine life makes Bonaire a dream dive destination.

Dive Friends Bonaire
If you prefer your Bonaire dive operation to be like your home dive shop — where you hang out and everybody knows your name — look no further than Dive Friends Bonaire. Whatever you need — stop by for a cup of coffee, get a tank refill or ask for advice on where to dive — you will feel as if you are with friends you've known your whole life.
With eight locations on island, Dive Friends Bonaire offers convenience no matter where you stay on your next getaway. But even better, the team strives to be professional, helpful and friendly. Operating since 2002, Dive Friends is one of the most trusted scuba centers on Bonaire, committed equally to safety as they are to making sure guests enjoy their time on the reefs.
Those who are new to scuba can opt for the Discover Scuba Diving experience, offered at Sand Dollar Condominium Resort, just north of the main town of Kralendijk. It's also available at the Dive Friends Yellow Submarine location. Here, guests start their dive on a gently sloping sandy entry, making for an easy introductory experience.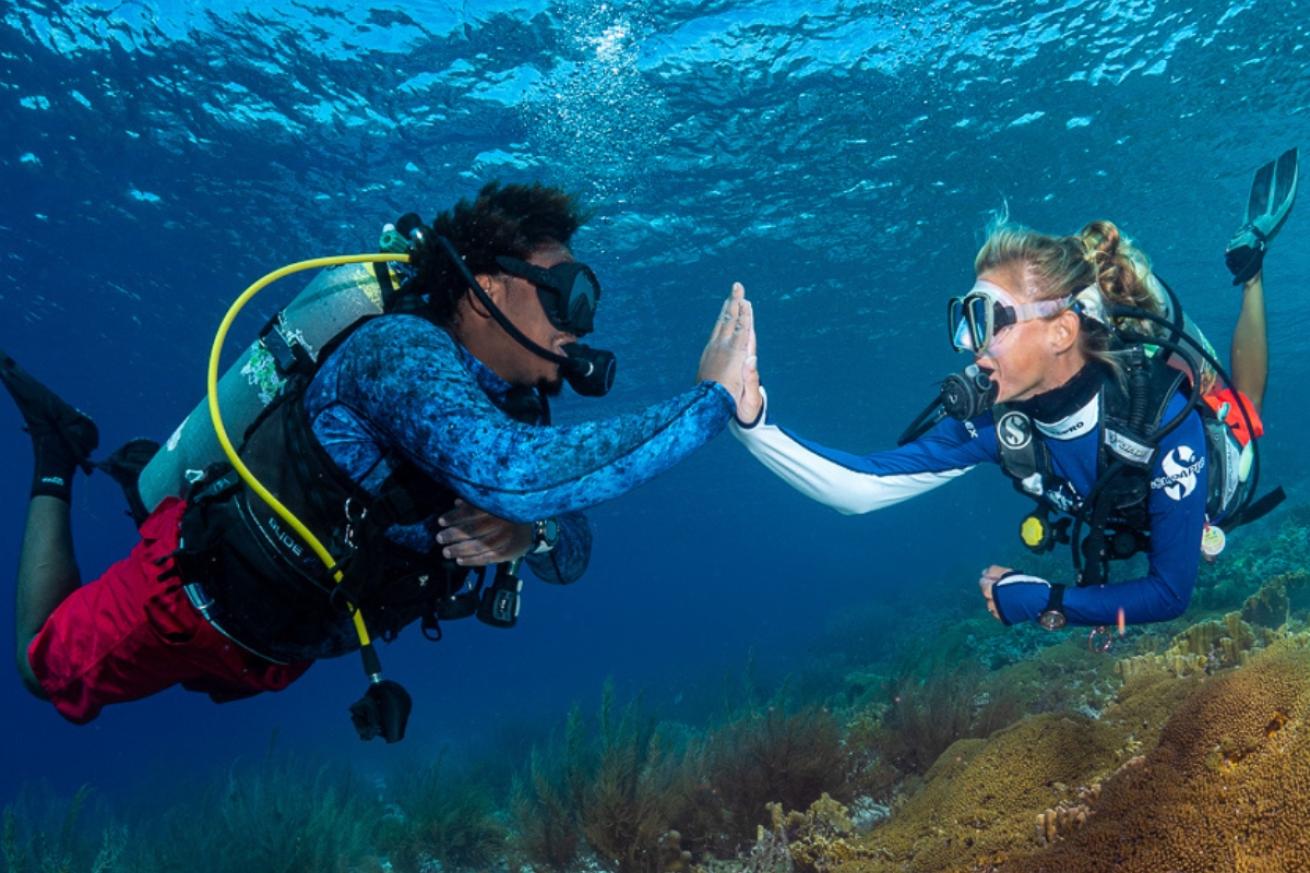 Operating since 2002, Dive Friends is committed equally to safety as they are to making sure guests enjoy their time on the reefs.

Dive Friends Bonaire
Whether you're saying yes to a Discover Scuba Diving experience, a boat dive to the nearby island of Klein Bonaire or a shore dive on any of the 60 well-marked sites on island, you'll encounter so much of the marine life that has made Bonaire such a beloved favorite. Eagle rays, squid, blennies, and green and hawksbill turtles are all regular sightings. So, too, are frogfish and seahorses — sometimes rare in other parts of the Caribbean but spotted much more frequently on Bonaire. Your Dive Friends guides can help you locate these critters on the reefs, and they'll share tips for finding them so you strengthen your spotting skills.
Dive Friends is also one of the biggest providers for continuing education on island, teaching a variety of specialties that take advantage of their confined water teaching areas and the healthy reefs of Bonaire.
For those who are new to Bonaire or haven't been in the water in a while, the Shore Diver Specialty is a great choice, helping divers build shore-diving skills, including learning tips and tricks for entering different dive site terrains, navigating flat underwater terrain, and problem-solving during the dive.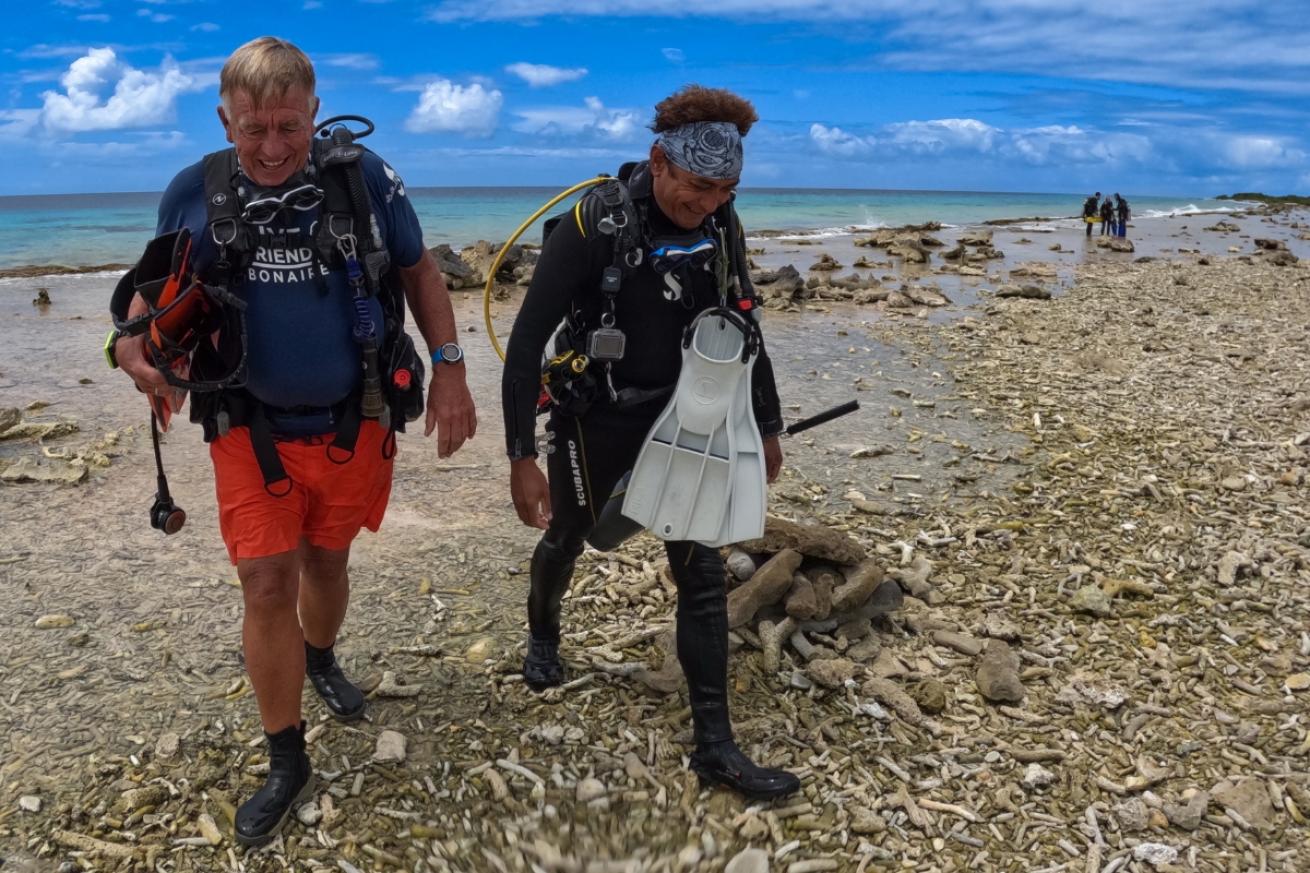 The Shore Diver Specialty helps divers build shore-diving skills, including tips and tricks for different terrains.

Dive Friends Bonaire
In cooperation with Sea Turtle Conservation Bonaire, Dive Friends has created a new and unique PADI Distinctive Specialty that focuses on distinguishing differences between sea turtle species, as well as learning about behavior such as nesting, habitats of each species, and the threats these animals face.
The PADI Dive Against Debris specialty readies divers to complete Dive Against Debris surveys, including reporting data. After completing the course, more experienced divers can launch their own clean-ups. Dive Friends also organizes quarterly clean up dives that are open to everyone to keep Bonaire beautiful.
Another increasingly popular specialty course is Lionfish Hunter. During this course, divers learn how the lionfish invasion started as well as what makes this predator unique. Then comes the hunt: Instructors train divers how to safely use an eliminate lionfish device, aka an ELF. Note that use of the ELF is allowed only during the course or during a guided dive as rentals on island are not permitted. Divers who want to continue culling can join a guide for a personalized hunt. Divers ready to take their skills to the pro level can join Dive Friends for the Divemaster course, available upon request — which means any time you are ready to start, so are they. Choose to complete your Divemaster as a 10-day experience, or as a two-month internship. Most divers elect the two-month immersive as they gain so much more real-world experience underwater, on the boat and in the classroom. Graduates of the course have said that they appreciated being given such a well-rounded experience working alongside a variety of instructors, learning different teaching styles.
After completing the Divemaster course, many go on and work with Dive Friends, becoming part of the team. It's an ideal way to continue to grow your experience and also take advantage of all that Bonaire and Dive Friends have to offer.
Contact
+599-780-2572