Experience the Diversity of Komodo Diving Aboard the Arenui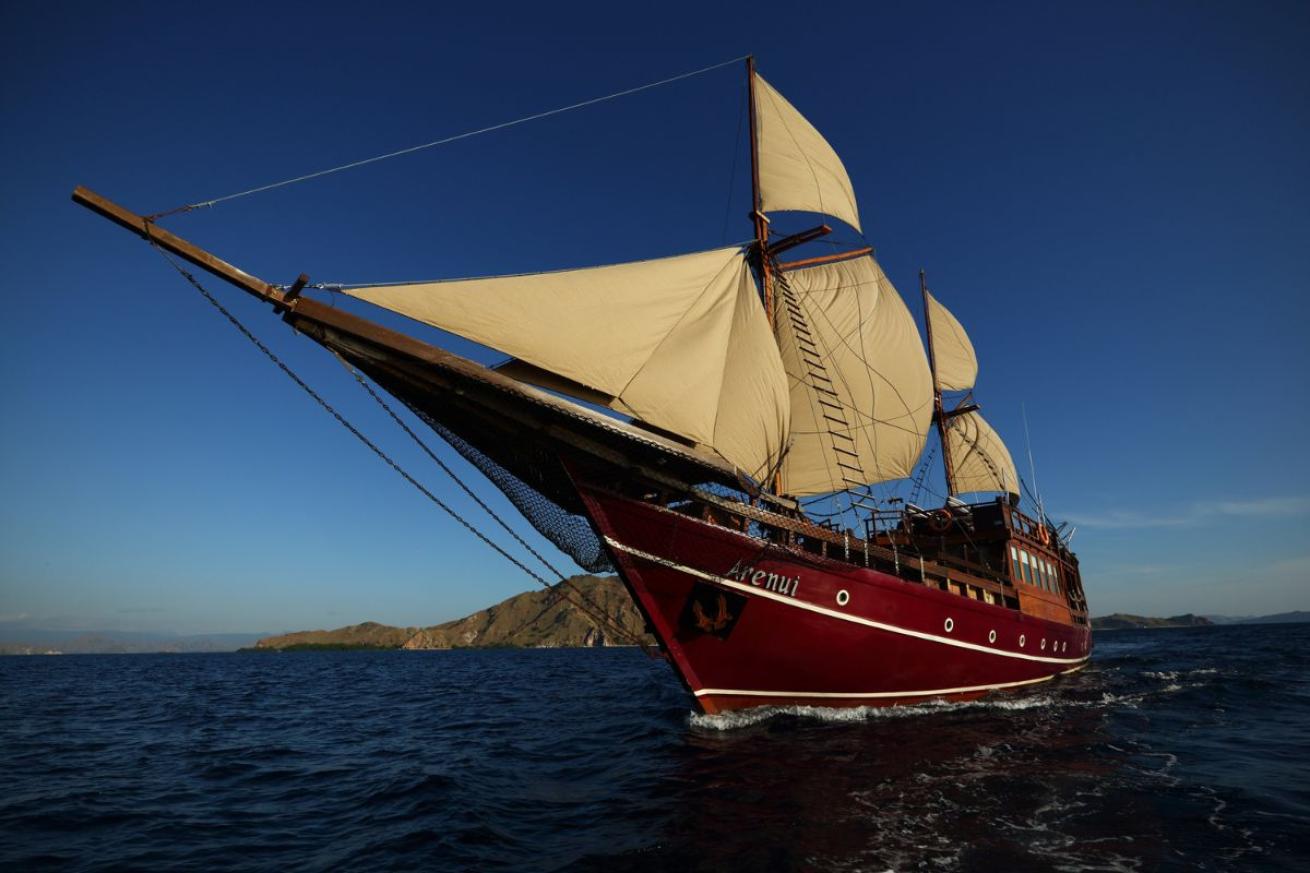 The vessel is a beautifully crafted traditional wooden phinisi sailing boat, providing a unique and authentic Indonesian maritime experience.

Courtesy of The Arenui
Megafauna cleaning stations, sheer walls, crystal-clear water and critters galore — there's truly nothing like the thrill of scuba diving in Komodo. The rich and vibrant colors, warm waters and amazing marine life that make the Coral Triangle so special are just a few reasons why this region is highly sought after by divers. But if you're looking for a variety of dive sites, big animal sightings underwater and on land, Komodo is the dive destination for you. Over 1,000 species of fish and 260 coral species reside in Komodo National Park. The diversity of dives available makes Komodo special — you can experience everything from muck diving for nudibranchs to marveling at shallow reefs, drift diving, epic sea mounts and wall dives. Dive sites like Manta Alley and Castle Rock have become famous for their reliable marine life encounters. With several regions visited by the Arenui, you will have opportunities to spot manta rays, blue-ringed octopus, nudibranchs, frogfish, schooling fish and so much more.
If you've researched Komodo diving, you've likely learned that current diving is part of the excitement when diving in Komodo. An advanced dive certification is preferred and Arenui's professional and knowledgeable staff and dive guides are equipped to dive according to the tides each day and select the best sites based on conditions. Some dive sites visited during an Arenui itinerary may lend an opportunity to use a reef-hook to secure yourself to a rock, float with the current and watch for pelagics and schooling fish.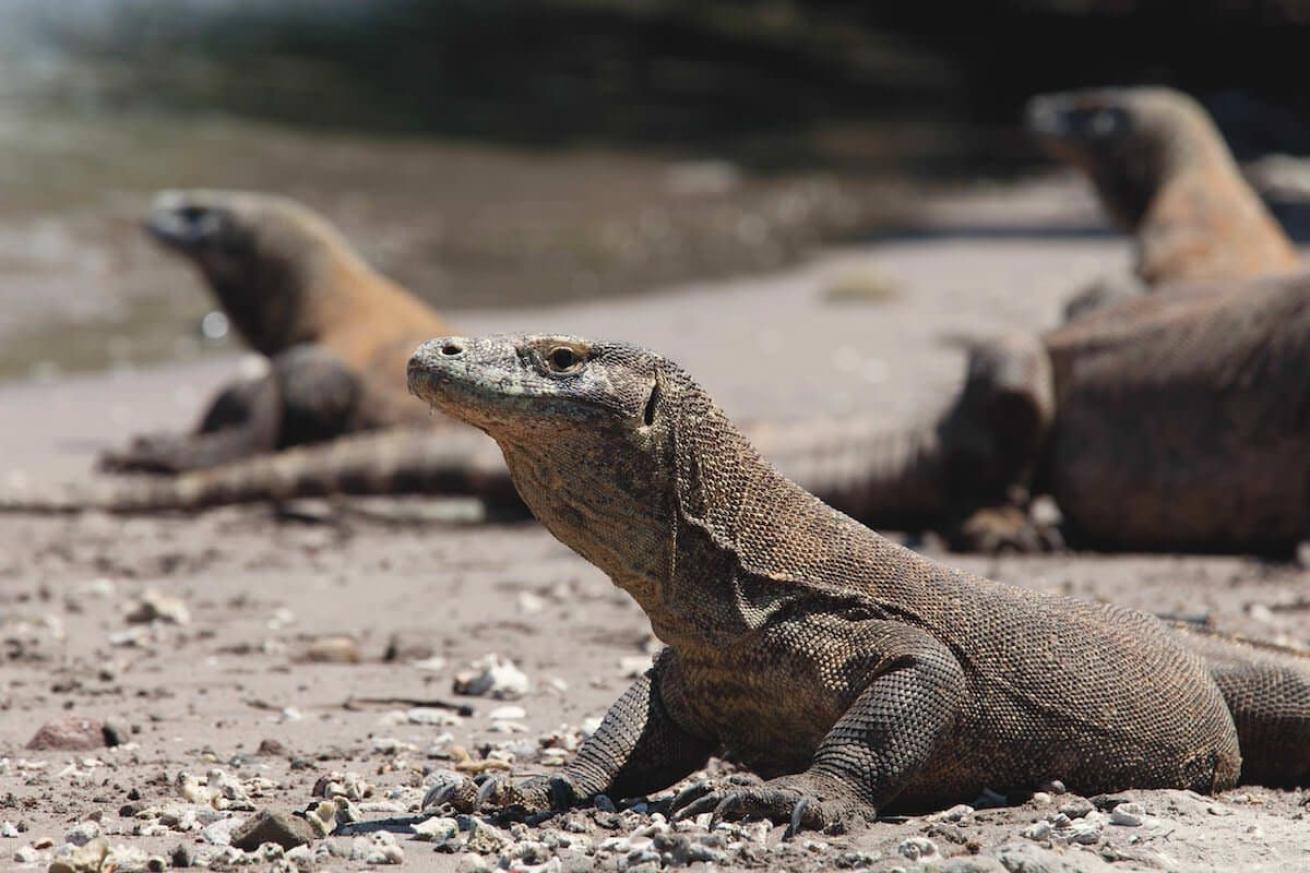 The famous Komodo dragons

Courtesy of The Arenui
With the world's highest marine biodiversity on display in the Coral Triangle, you'll need a place to call home after each thrilling dive day to maximize your time here. With friendly and knowledgeable cruise directors and a 24-staff to 16-passenger ratio, you'll want to experience all Komodo has to offer aboard Arenui. The traditional Phinisi-style vessel is a classic wooden sailing ship that was created with over 70% of recycled wood, with many parts of the boat made from recycled teak wood from Javanese houses. Arenui marries tradition with luxury and being a passenger feels like floating the sea in a boutique hotel with amenities that rival most land-based resorts. Three decks total feature a sky lounge and restaurant, and eight comfortable and private cabins designed by handicrafts from each of the Indonesian provinces. The spacious cabins can accommodate solo travelers, dive buddies, families or couples.
When you are not relaxing on board or diving four times a day, you can expect to never go hungry. Arenui's on-board chef prepares five meals a day: small breakfast, big breakfast, lunch, afternoon snacks and dinner. The term "eat, sleep, dive repeat" is the vacation motto on this liveaboard. Arenui delivers by offering relaxing massages, stargazing and exciting land excursions, like visiting the famous Komodo dragons in between.
Other-worldly diving and animal encounters make Komodo a dream dive destination for many and with a disembarkation point in Bali for many sailings, it is easier to access this remote part of the world. Come see all that Komodo has to offer with a sailing aboard the Arenui.
To learn more, visit thearenui.com