Exploring the Best Caribbean Destinations Through Liveaboard Scuba Diving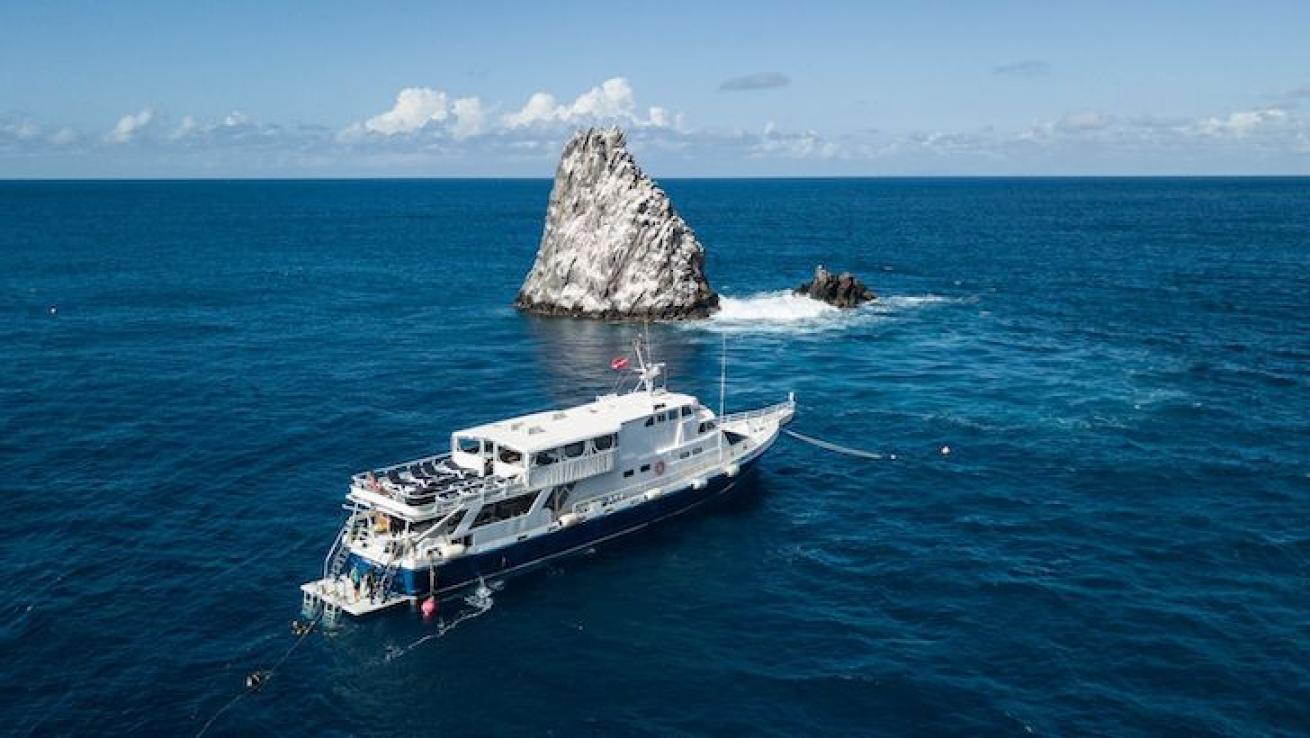 Discover Saba's famous sites aboard Carribean Explorer II.

Sarah Dauphinee, via Explorer Ventures Liveaboard Diving Fleet®
Are you ready to embark on an unforgettable journey into the depths of the Caribbean Sea? Liveaboard scuba diving is the ultimate way to immerse yourself in the excitement and adventure that the Caribbean has to offer. Among the numerous stunning destinations, the islands of St Kitts, Saba, and the Turks & Caicos stand out as the best places to experience this exciting pursuit. When it comes to liveaboard scuba diving, the Caribbean Explorer II and Turks & Caicos Explorer II vessels offer unparalleled experiences in these remarkable destinations.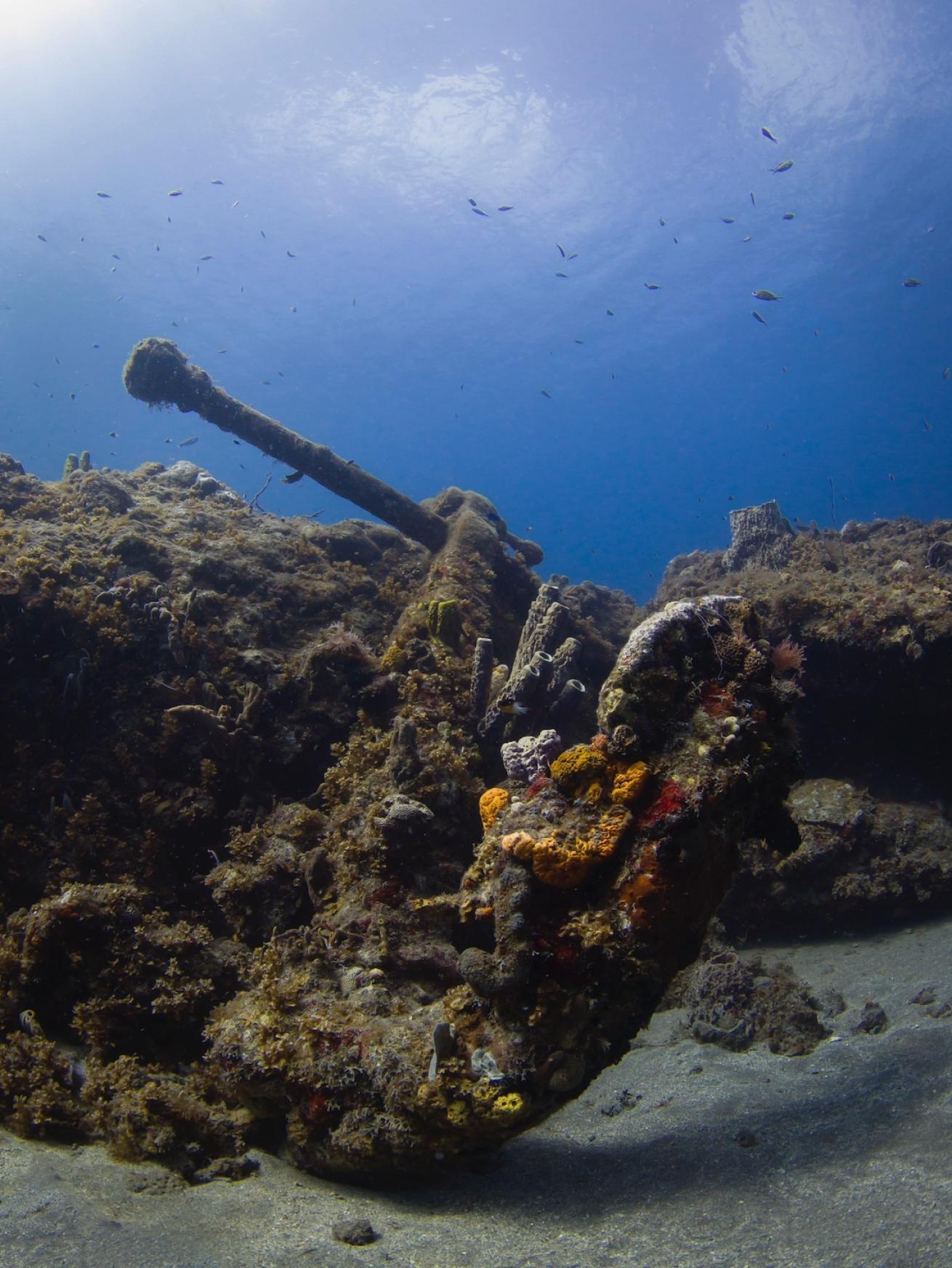 From bustling reefs to mysterious shipwrecks, there is something for every diver in St Kitts.

Sarah Dauphinee, via Explorer Ventures Liveaboard Diving Fleet®
Liveaboard Diving in St Kitts
Located in the northeastern Caribbean, St Kitts is a tropical paradise with a diverse marine ecosystem waiting to be explored. The island boasts a variety of unique diving sites like Paradise Reef, Anchors Aweigh and the River Taw, each offering its own set of wonders. From bustling marine life to mysterious shipwrecks, there is something for every diver in St Kitts. The warm and clear waters often provide excellent visibility while the opportunity to swim alongside graceful turtles adds an extra touch of magic.
For an exceptional liveaboard diving experience in St Kitts, look no further than the Caribbean Explorer II. This liveaboard offers a sensational 8-day, 7-night itinerary. You will spend up to 4 days (and up to 15 dives) on the sunny Southern shores of St Kitts where no other liveaboards visit. Then as you relax and unwind, the liveaboard transits to Saba for divers to enjoy the second half of the itinerary, where you can dive a further 12 times.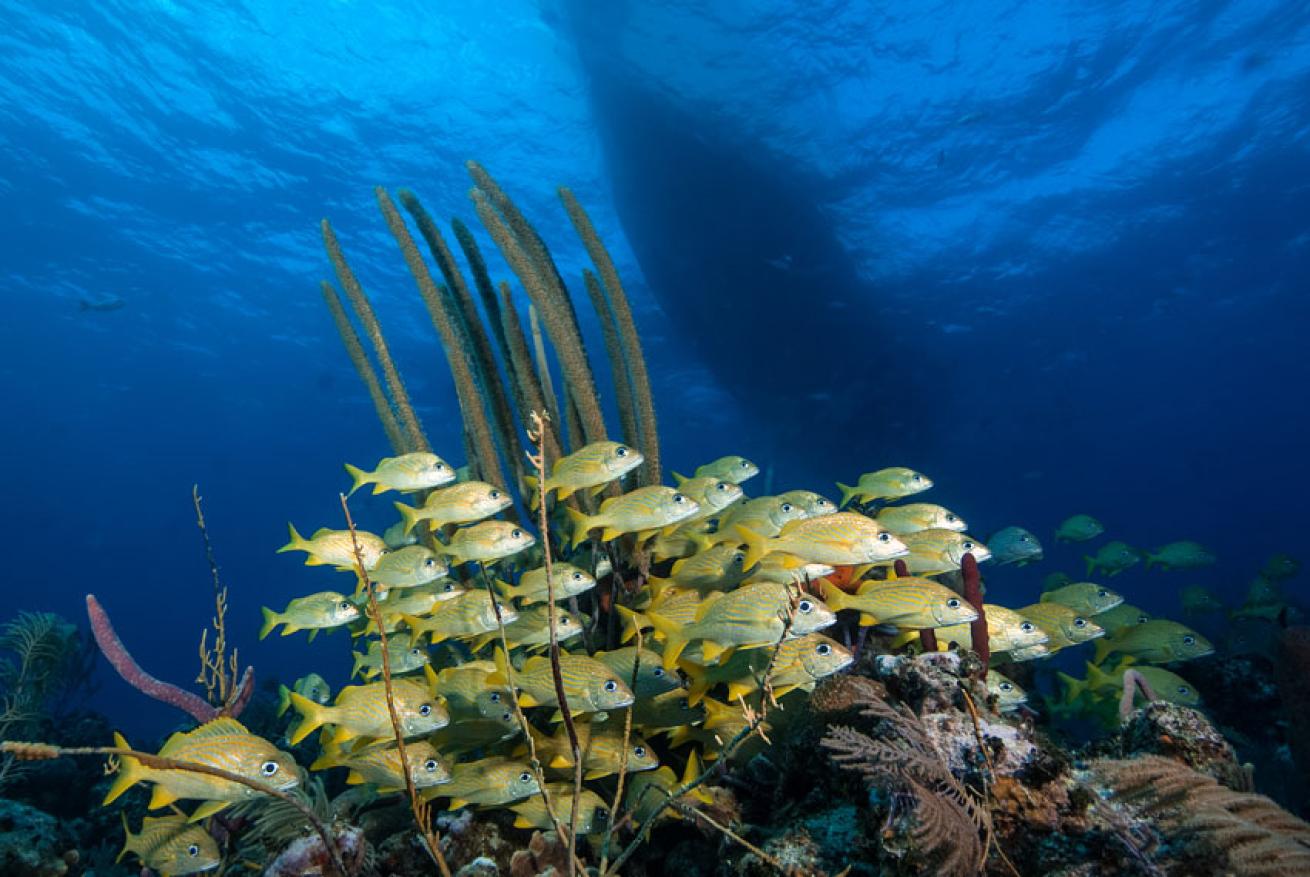 Embark on a captivating diving experience aboard Turks & Caicos Explorer II,

Explorer Ventures Liveaboard Diving Fleet®
Liveaboard Diving in Saba
Tucked away in the Caribbean (only a few hours boat ride from St Kitts) is Saba, a small island that packs a big punch when it comes to diving. This volcanic wonderland offers an underwater paradise like no other. Dive into the depths of Saba Marine Park and discover mesmerizing sites such as the famous Diamond Rock pinnacle, Ladder Labyrinth's hot lava sands, and Tent Reef's aquarium-like tunnels. Immerse yourself in a world of large marine animals, vibrant coral formations, and breathtaking underwater topography.
If you're ready for the adventure of a lifetime in Saba, Caribbean Explorer II is the vessel to book. Besides also being the only liveaboard to cruise the waters of Saba, it is a favorite of many long-time divers and underwater photographers. Caribbean Explorer II has one of the highest repeat guest rates of all the Caribbean liveaboards. Divers return time and time again to experience this thrilling multi-island itinerary. You can see something new each time and become an Iron Diver by partaking in each of the 27 dives offered during the week aboard.
Liveaboard Diving in Turks & Caicos Islands
The blissful Turks & Caicos Islands are renowned for their pristine beaches and crystal-clear turquoise waters. Below the surface lies a wonderland of diving opportunities that are sure to captivate your senses. Explore the world-famous walls, like Spanish Anchor and Double D, where vibrant corals and an abundance of marine life create a kaleidoscope of colors. Swim alongside sharks, turtles, and large groupers at famous sites like Amphitheatre and G-Spot, and marvel at the unmatched visibility in this diver's paradise. Visit at the right time and you might even be serenaded by humpback song!
To experience the magic of Turks & Caicos, embark on a liveaboard holiday aboard the Turks & Caicos Explorer II. Once you depart the dock, you'll only return to shore after you've completed a 7-night expedition at sea, diving up to 27 times at picturesque spots of Northwest Point, West Caicos and French Caye. This liveaboard is award-winning for its charismatic costume-wearing crew and quality of service – you won't want to leave!
St Kitts, Saba, and Turks & Caicos Islands offer some of the best liveaboard diving experiences in the Caribbean. The Caribbean Explorer II and Turks & Caicos Explorer II are your gateways to these unique destinations, allowing you to dive into a world of beauty and awe. Don't miss out on the opportunity to explore St Kitts' vibrant marine life, Saba's unique underwater landscapes, and Turks & Caicos' stunning coral walls. Book your liveaboard trip today on ExplorerVentures.com and embark on the diving adventure of a lifetime!
CONTACT EXPLORER VENTURES FLEET TO BOOK
1-800-322-3577 (US/CAN) / 1-307-235-0683