Find the Best Places to Swim with Whales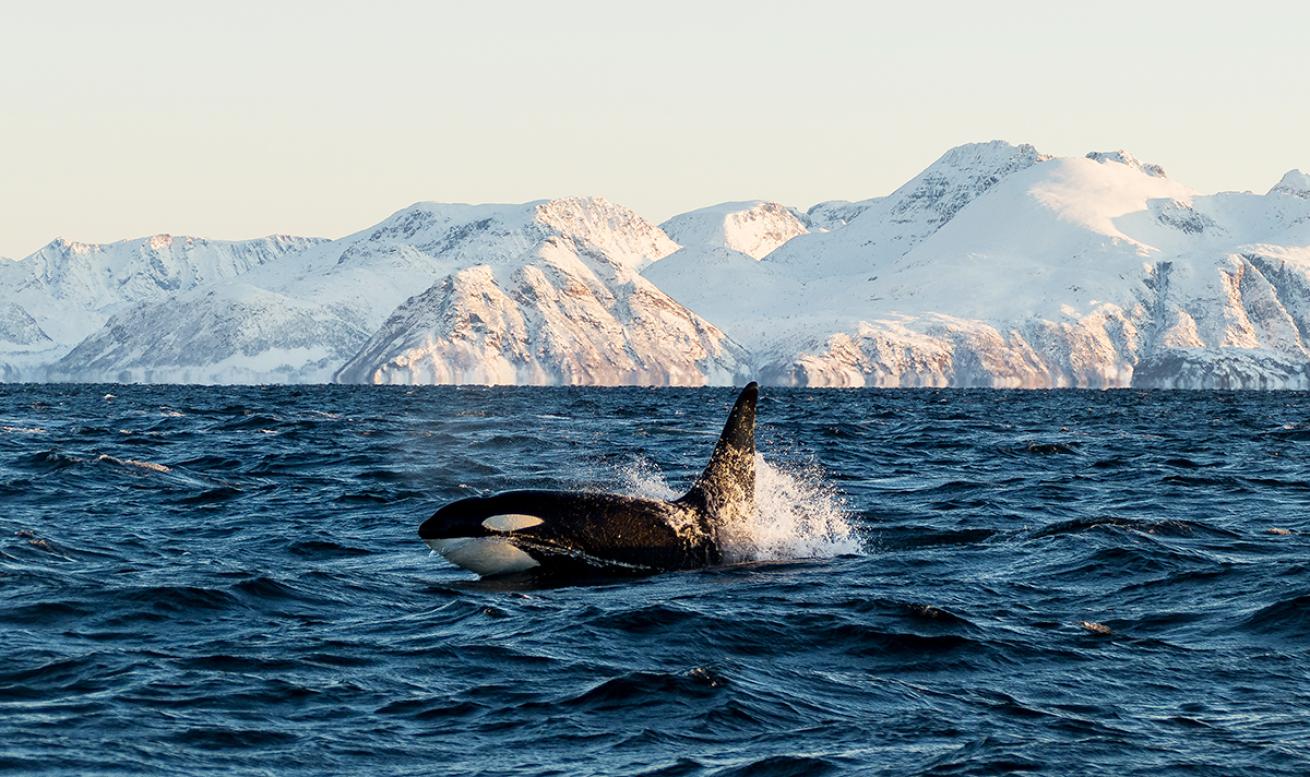 An orca surfaces during a whale-watching tour at fjord in Norway.

Shutterstock.com/buchpetzer
Q: Where can I get in the water with whales?
A: There are several places in the world where you can reliably and legally enter the water with whales during guided tours (usually while freediving or snorkeling only). I've come eye to exhilarated eye with orcas and humpbacks during the winter months in northern Norway. June to October is the season for swimming with humpbacks in Tonga. And off Australia's Great Barrier Reef in June and July, you can fin alongside dwarf minke whales.
While it's rare, whales can also show up on dives when you least expect it. Divers have been graced by their presence in places like Hawaii, Mexico's Sea of Cortez and the Azores. If you're lucky enough to be surprised by one on a dive, "it's important to remember common-sense safety things like staying aware of your surroundings, depth and air consumption," says Kelly Donovan, of PADI Travel.
The experience, of course, is likely to be unforgettable. "I'll never forget the moment I first saw a humpback whale on a lucky dive," Donovan says. "It's such a humbling experience to be dwarfed by these amazingly graceful creatures."
Q: Do you have any hacks for scoring cheap flights?
A: I've nabbed some unbelievable deals for future flights during the pandemic, including a round trip I booked in early 2022 from Miami to Tokyo for $207. With ongoing travel uncertainty, flight deals are out there. Many airlines have flexible rebooking policies and have waived change fees too, making it all the more tempting to book a deal when you see it (be sure to check the fine print before pressing the purchase button). As for the cheapest day and time to book flights, there really isn't one anymore, says Scott Keyes, founder of Scott's Cheap Flights and author of Take More Vacations. "Nowadays, airfare is set largely by automatic algorithms, not manually, and tickets often change price by the day, if not by the hour."
That's why having a computer scouring flight prices for you can help. And subscribing to an email-alert service like Scott's Cheap Flights (where I learned about those rock-bottom Japan fares) or Airfarewatchdog are good places to start.
Q: I'm not a photographer, but I want to be able to document my underwater experiences without dropping a small fortune. Any suggestions?
A: Especially on trips when you're doing something epic (like swimming with whales, for example), dive shops often have in-house underwater photographers who come along and will sell you photos of your experience for far less than you'd pay for an underwater camera. The added bonus is that you can just enjoy the moment and not be fiddling with camera settings while a humpback is passing. If you want your own gear, action cameras like SeaLife, GoPro and Paralenz (it's shaped like a dive torch) make good rigs for beginners. If you only plan to use a camera on a few dive trips a year, consider asking a friend to share it with you to help defray the cost.
---