Florida Freediver Rescued by Family Hours After Being Swept Out to Sea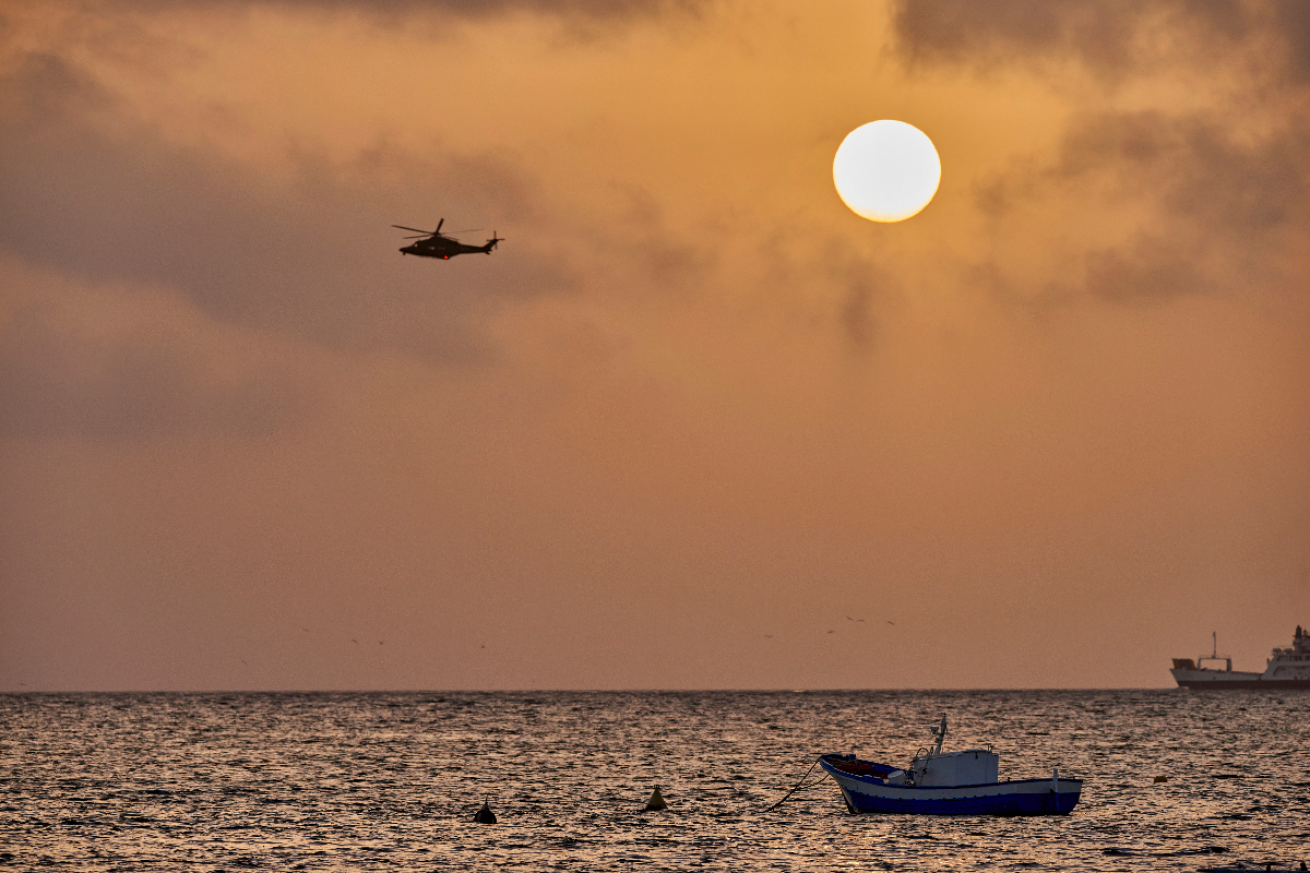 The Coast Guard is called to assist with the search for a missing freediver off Key West, Florida.

Shutterstock.com/Zonabianca
A family and a community are rejoicing after a freediver who was swept out to sea was rescued alive hours later by his family.
On Jan. 19, while freediving at the Western Sambo Reef off Key West, FL, Dylan Gartenmayer, 21, was swept away from his boat and into deeper waters by the Gulf Stream. "I was just getting dragged further and further, and I could watch the boat just slowly getting smaller. It was definitely, 'OK, this is starting to get serious here, for sure,'" he told Today.
His friends were looking down, worried that Gartenmayer might have blacked out and drowned. Unfortunately, he was about a mile away from the boat by the time he resurfaced, minutes later. He could still see the vessel, but Gartenmayer was so far away his friends never saw him come back up.
Related Reading: Don't Push Freediving Limits
His friends searched the choppy waters for half an hour and called the Coast Guard to help. Lt. Cmdr. Elizabeth Tatum, a search and rescue mission coordinator for Coast Guard Sector Key West, told NBC Miami, "Sunset, weather conditions and Dylan's outfit were playing against us in this case. But his foresight to lash mooring balls together to make him a bigger target in the water was smart."
Gartenmayer has been diving and spearfishing up and down the Florida Keys coast with his family since he was 10 years old. He used that local knowledge and experience to help him survive being stranded at sea for several hours. The freediver clutched onto a bamboo stick he found floating in the water to help him float, before swimming just over a mile to a channel marker.
He could see his friends and the Coast Guard out in the distance doing their search patterns, but they couldn't see him. Near 5 p.m., his friends had to leave since their boat didn't have lights.
Exhausted, Gartenmayer cut and strung together three mooring buoys to create a makeshift hammock to help him stay afloat. He knew he needed to get as high as possible to keep warm and to have less of his body in the water for potential predators, the freediver told Today. As he prepared for a very long night, Gartenmayer's friends and family made their own preparations.
Related Reading: Survive Andy Dive Catastrophe!
Gartenmayer's mother, Tabitha, recalls getting the call that her son was missing. "It literally took my breath away," she told Today, choking back tears. "I couldn't even breathe, everything just went away."
Fifteen minutes later, Gartenmayer's family and friends jumped onto their grandfather's boat to run a search themselves. By then, he'd been missing for two hours.
"The first thought was that he blacked out while diving and drowned. It was horrible – the worst feeling I've ever felt," his cousin Priscilla Gartenmayer said to CNN. The two grew up diving together.
With the light fading fast, they knew they didn't have much time. They headed straight for the diver's last known coordinates, and before they even stopped the boat to start searching, someone saw something peculiar – three mooring buoys clumped together.
"Everything was silent on the boat until the flashlight hit him and he put his hands up -- we finally knew he was OK," Priscilla said.
Related Reading: What to Do If You're Left By the Dive Boat
In a viral video she shot and posted on TikTok, we see the family and friends erupt in joy and gratitude the moment when they spot Gartenmayer. Everyone is jumping up and down. Moments later, they pull him onto the boat, shivering, and loved ones rush to hug and squeeze him. Everyone is crying, saying "Oh my God, you made it! Oh God, Dylan!"
The Coast Guard arrived to check Gartenmayer's vitals and took him to the station for observation. Aside from a slightly low core temperature, he was otherwise fine.
"If he was anyone else, I don't think it would've been the same outcome," Priscilla said. "He still knew where he was, he knew which way land was. That's the reason he survived."
---