House with Private Scuba Diving Tunnels for Sale in Kansas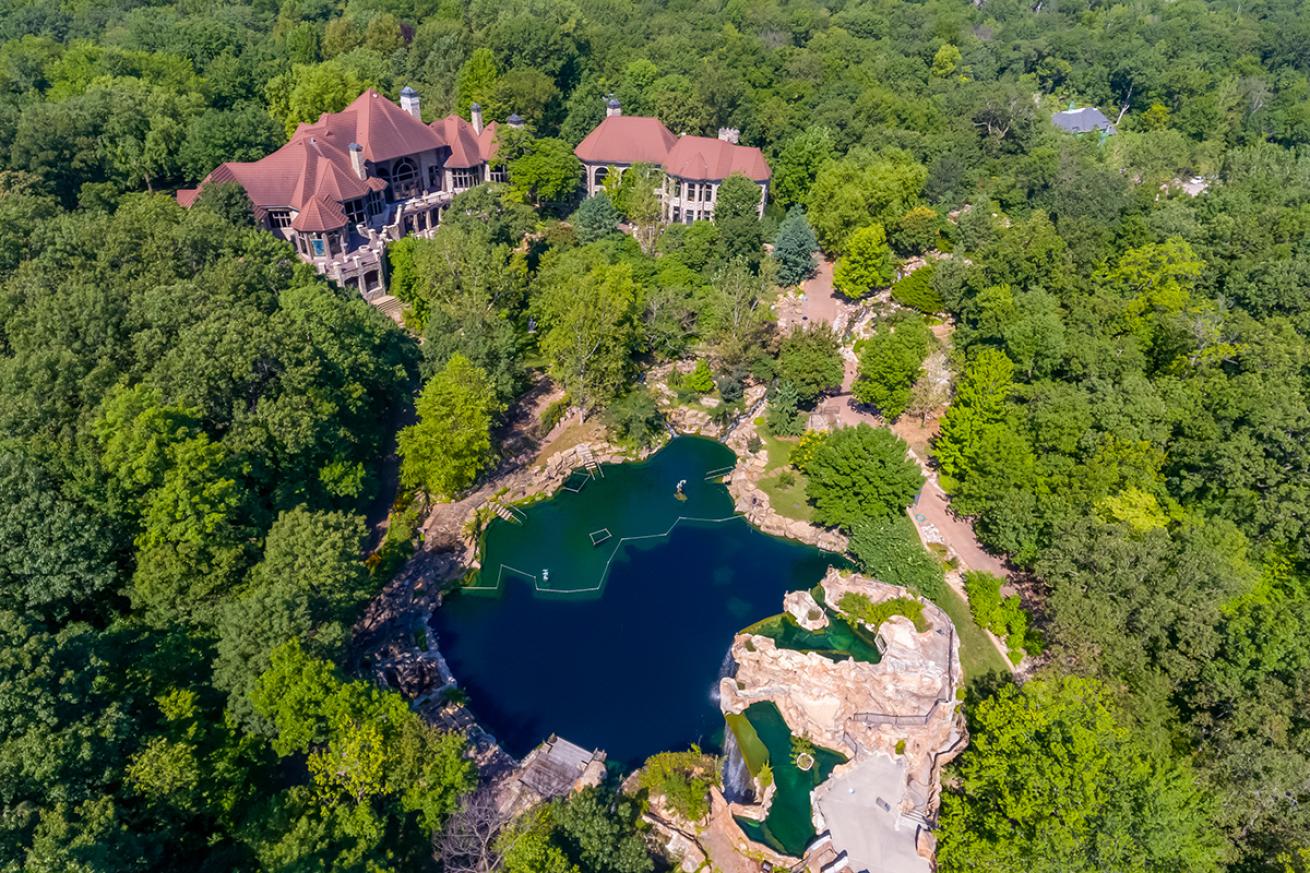 The most expensive house in Kansas boasts a private diving grotto and custom tunnel diving network.

The Perfect Spot for You, LLC
Want to dive while quarantining at home? Here's your chance!
A 17,755-square-foot Kansas mansion recently listed for $10.9 million is a divers' paradise: it has its own backyard grotto and private network of flooded caves built for scuba diving.
Built in 1993 by the late Dennis Langely, a natural gas entrepreneur and scuba enthusiast, the diving grotto was installed circa 2000, according to the listing realtor Katie Casey. More than 30 feet deep, it connects to a 30-foot-deep pond through underground dive tunnels.
"The sides of the tunnel and pond are decorated with fossils and shells (some faux, some real) in the concrete walls," Casey told Scuba Diving in an email. "In the pond, there is one large statue in the middle, plus additional artifacts, treasure chests, [and] petrified wood."
Inside the grotto, (along with a wet bar, sauna, and hot tub), there is a designated scuba equipment room where divers can gear up before entering the water through a pool, which connects with the main pond through a series of flooded tunnels.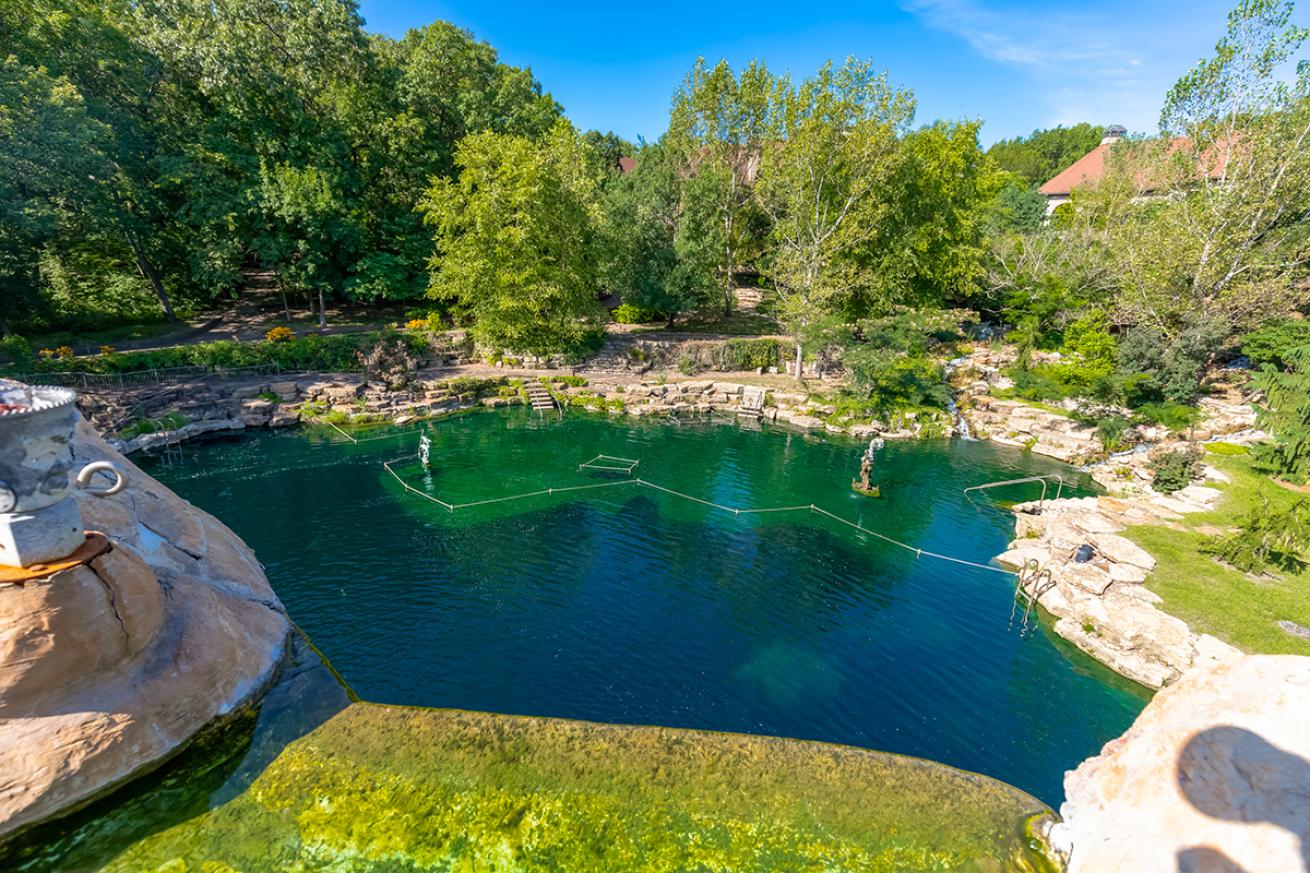 Ropes separate the grotto's swimming and diving sections.

The Perfect Spot for You, LLC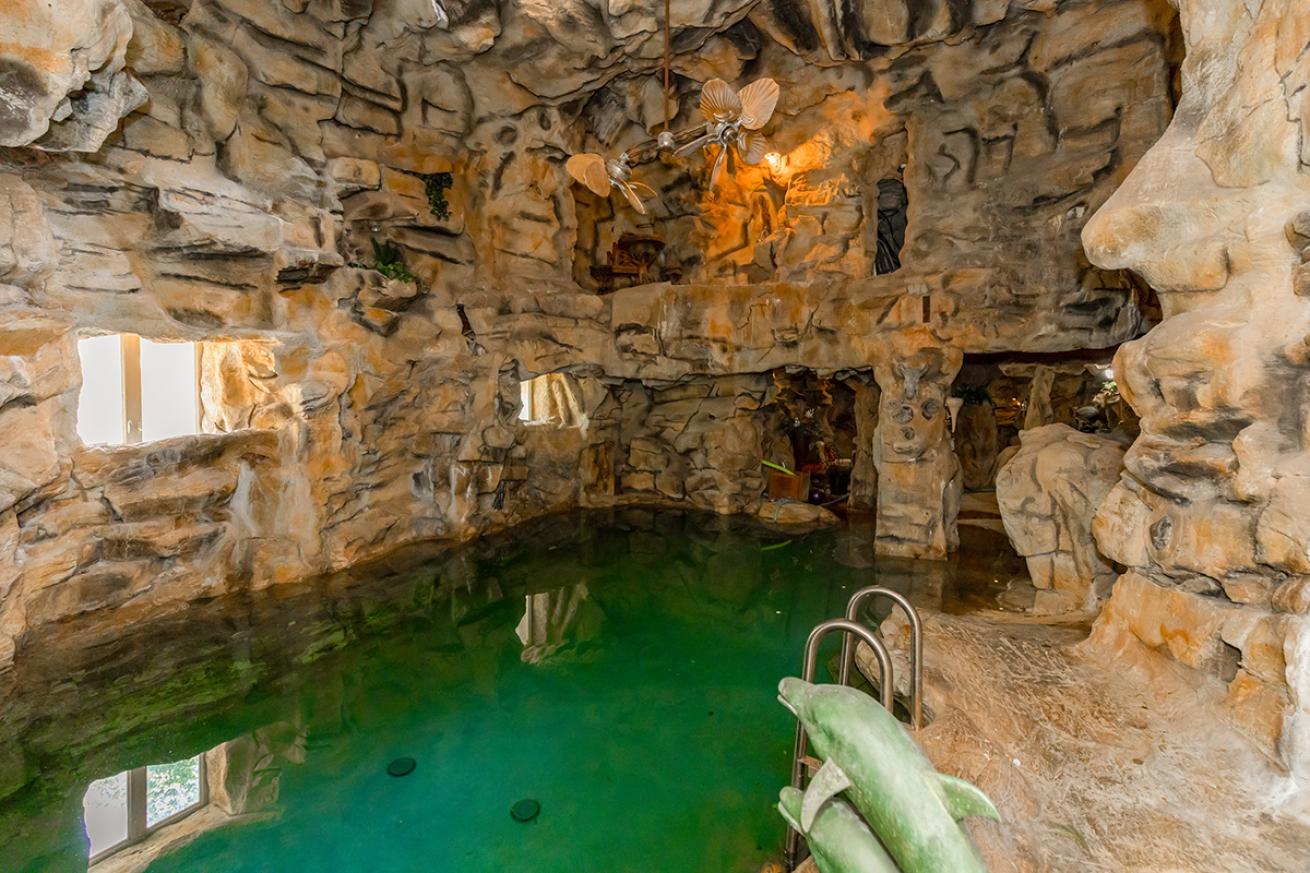 Peak inside the Spirit of Avalon's grotto.

The Perfect Spot for You, LLC
"The tunnels and treasures were [Langely's] idea," she says. The pond includes a "roped off ledge area that is a shallower swim area, but under that ledge is [for] scuba diving. The square roped-off areas are chimney-like pop-ups to let light in and that a diver can swim through."
Local dive instructor Manfred Uhl dove the tunnels of the most expensive house in Kansas during an open house like no other.
"This is unheard of," Uhl told KCTV5. "There's a lot of detail and money it would take to build something like this. It's like Disneyland in the Midwest."
Non-divers can enjoy swimming, cliff diving off the top of the waterfall into the grotto, or watching divers below the surface.
"There is an area on the outside of the pond where you can walk downstairs to a little viewing area with glass," Casey says. "On a clear day, you can watch divers and see the statue."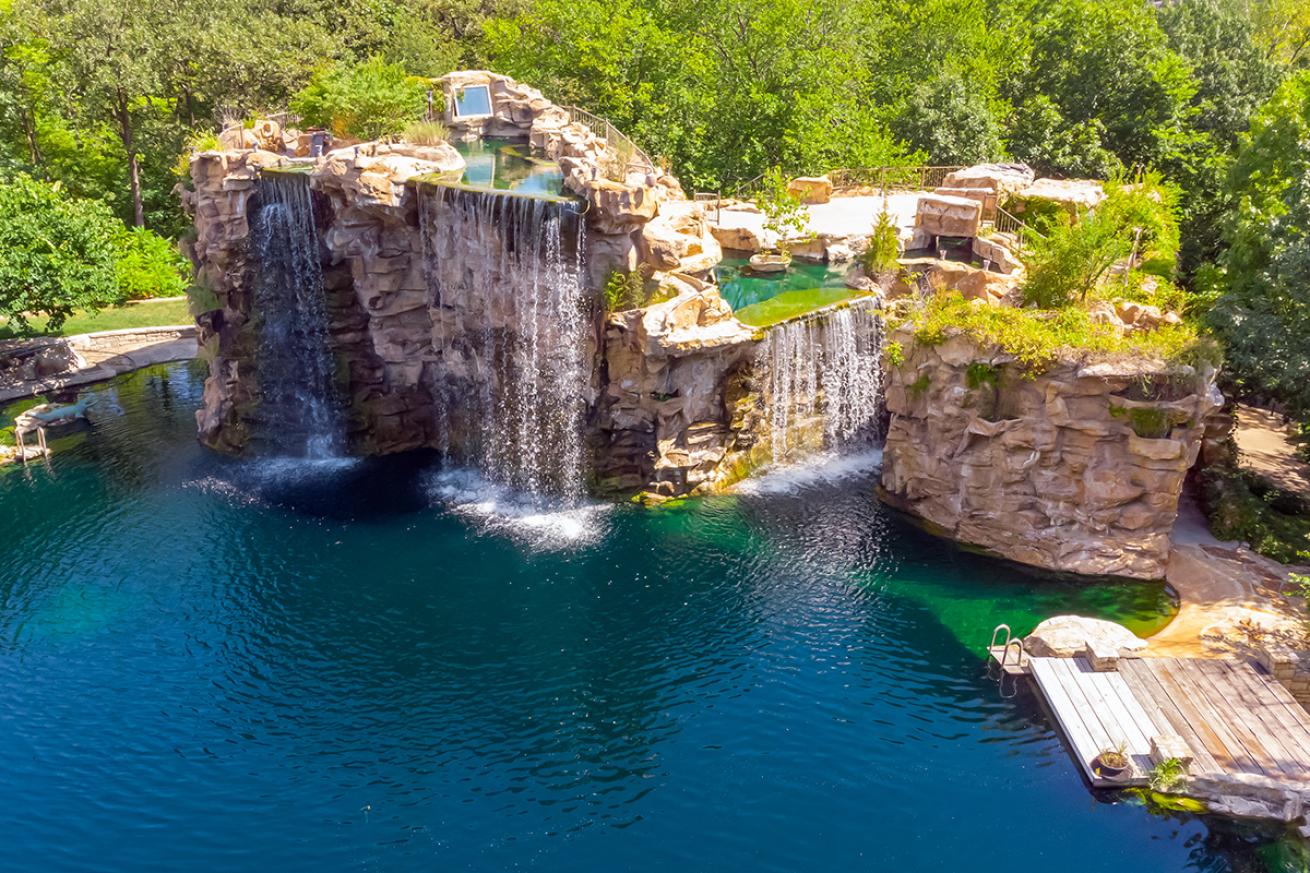 A waterfall cascades into the custom-built grotto, which includes several sunken treasures.

The Perfect Spot for You, LLC
The house, inspired by the legends of King Arthur, is named Spirit of Avalon. It has seven bedrooms, seven and a half baths, numerous commercial-grade kitchens, conference rooms, media rooms, a wine cellar, a library, several outdoor fire pits, and stained-glass windows. Located on 15 acres of gardens and wildlife areas, the property reportedly houses at least one of every kind of tree that grows in Kansas.
You can take a 3D tour of the home here.
---