How to Find an Eco-Friendly Dive Center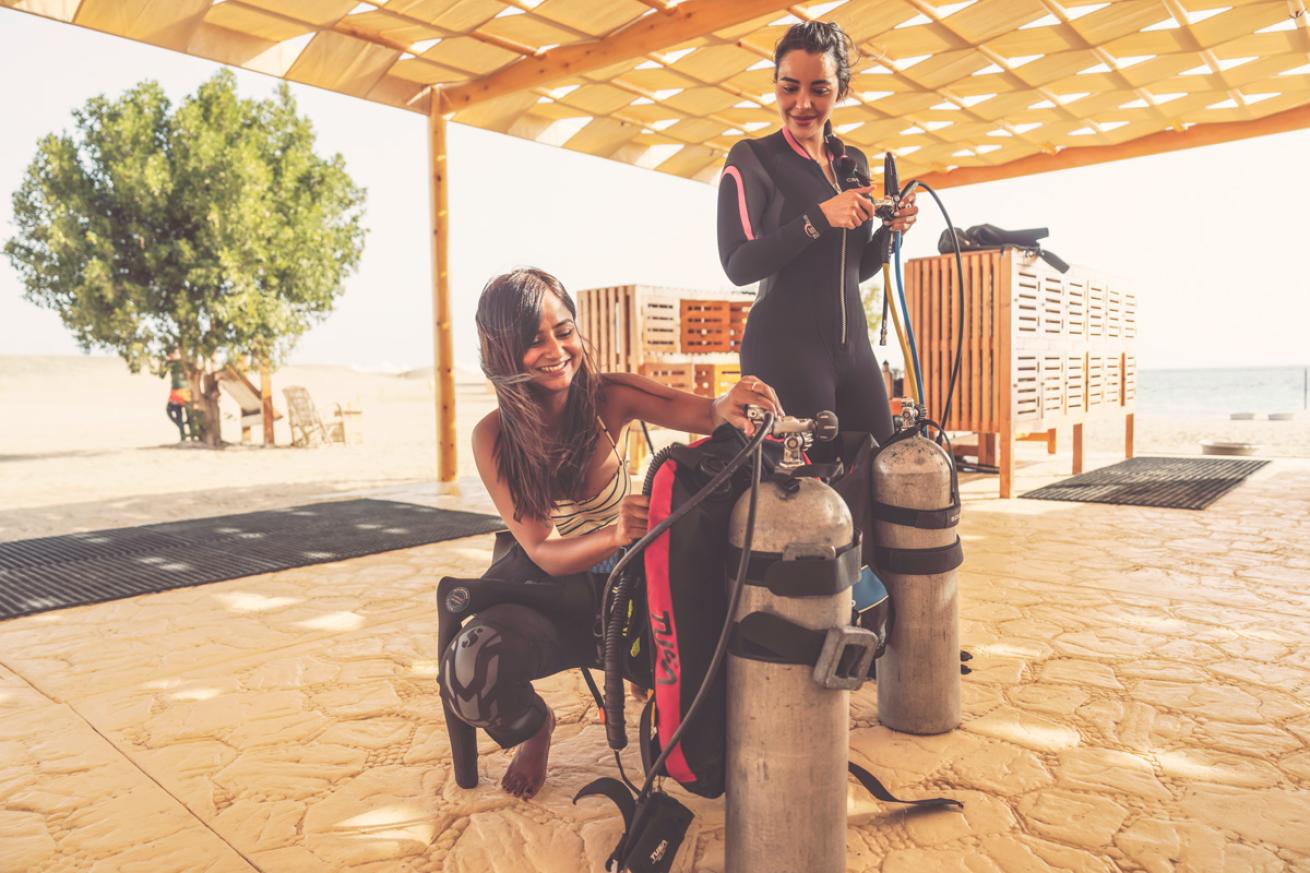 Any dive center that is genuinely engaged with conservation efforts will be happy to tell you about their work in detail—just ask!

Sarah Morlock
As divers, it's crucial that we acknowledge the issues facing our waterways and take responsibility for protecting marine environments. That's why it's essential to choose an eco-friendly dive center that emphasizes sustainability and makes conservation efforts.
Fortunately, most divers prioritize environmentalism when choosing a dive operation. According to a 2022 report by the Reef-World Foundation, sustainable dive experiences are highly sought after, even when more expensive. In addition, dive tourists seek sustainability education while on vacation.
As Jay Clue, founder of PADI Eco Center Dive Ninja Expeditions in Cabo San Lucas, Mexico, states, "Right now, conserving and protecting our planet's waterways is front and center in the public eye. Customers crave the knowledge that dive professionals passionately want to share, like how they can help sharks or why local reefs are changing."
However, with the rise of greenwashing, it's important to distinguish between eco-friendly dive centers and those using marketing tactics to lure in customers. Here are some tips to help you find an environmentally conscious dive operation.
Related Reading: Your Eco-Friendly Guide for a Cozumel Scuba Diving Trip
Look for Eco-Certifications
The PADI Eco Center designation recognizes dive centers committed to sustainable business practices, like Red Sea Diving Safari in Marsa Alam, Egypt. According to Sarah O'Gorman, the dive resort's sales and marketing manager, "In recent years, we have made changes to reduce our impact, such as eliminating single-use plastic, changing our speedboat engines over to four-stroke and developing a farm so we can feed guests with our own produce." By choosing a PADI Eco Center, you can support businesses that prioritize protecting the environment. Search for one at padi.com/dive-shops.
Read Reviews, Check Social Media and Ask for Recommendations
The information online about a dive shop can be telling. Reading reviews from other divers through Google Maps or TripAdvisor can provide insight into a dive center's environmental practices.
Additionally, if the dive center genuinely cares about the environment, they'll likely post their conservation activities on social media. Finally, asking for recommendations from fellow divers can help you find a reputable operation. Check out the PADI-run Dive Travel Facebook Group for great advice.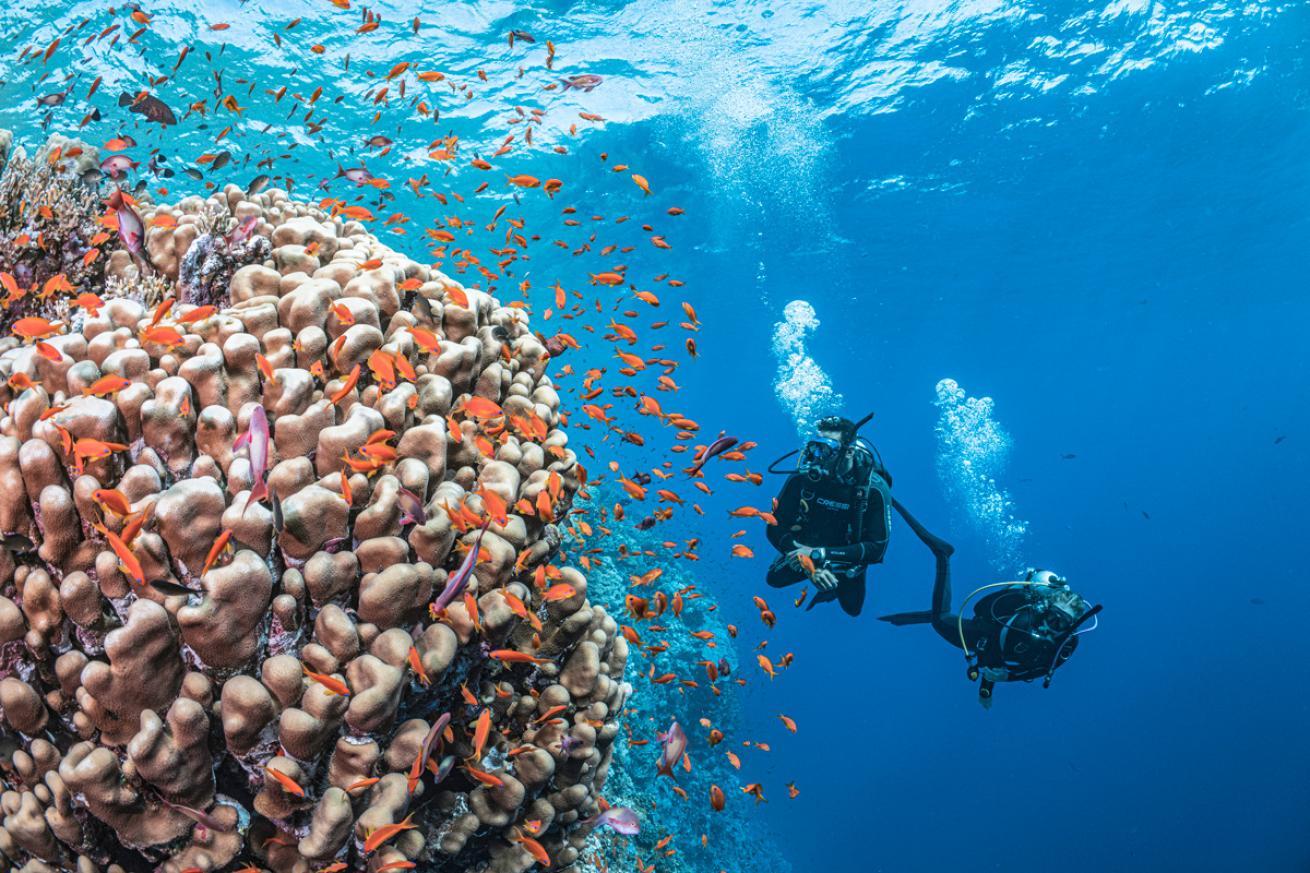 Sarah Morlock
Be Wary of Greenwashing
Unfortunately, many businesses engage in greenwashing— making misleading claims about environmental efforts to attract customers. To avoid falling for greenwashing tactics, look for concrete evidence of a dive center's sustainability practices.
According to Emma Hetherington, a corporate social responsibility specialist for PADI, it's also important to ask for specific examples of how a dive operation has reduced its environmental impact or advanced marine conservation. Hetherington advises, "If they're genuine, they'll be thrilled to explain." By asking for details, you can ensure you're choosing a dive center committed to protecting the environment.
Related Reading: How to Celebrate World Oceans Day, Every Day
If you're passionate about the future of our oceans, pledge to become an Ocean Torchbearer. This community of ocean conservationists provides the tools you need to take action for our Blue Planet. Join divers and nondivers in taking the Save the Ocean Pledge at padi.com/savetheocean.
---