Manta Ray Night Dives in Kona
Location: North of Keahole Point, Kona, Hawaii
Depth: 20-80 ft.
Visibility: 15-30'
Who it's For: Novices
What Makes it Special:
Manta Ray dive site makes for an evening of entertainment with two dives – one in late afternoon and one at night.
First, explore the reef as the sun begins to fade over Kona. Watch as colorful reef fish search for a cozy place to sleep, garden eels rhythmically dance in the sand, and a green sea turtle swims by to say good night. Then witness large, graceful Manta Rays gliding into the reef to be cleaned by the Hawaiian Cleaner Fish.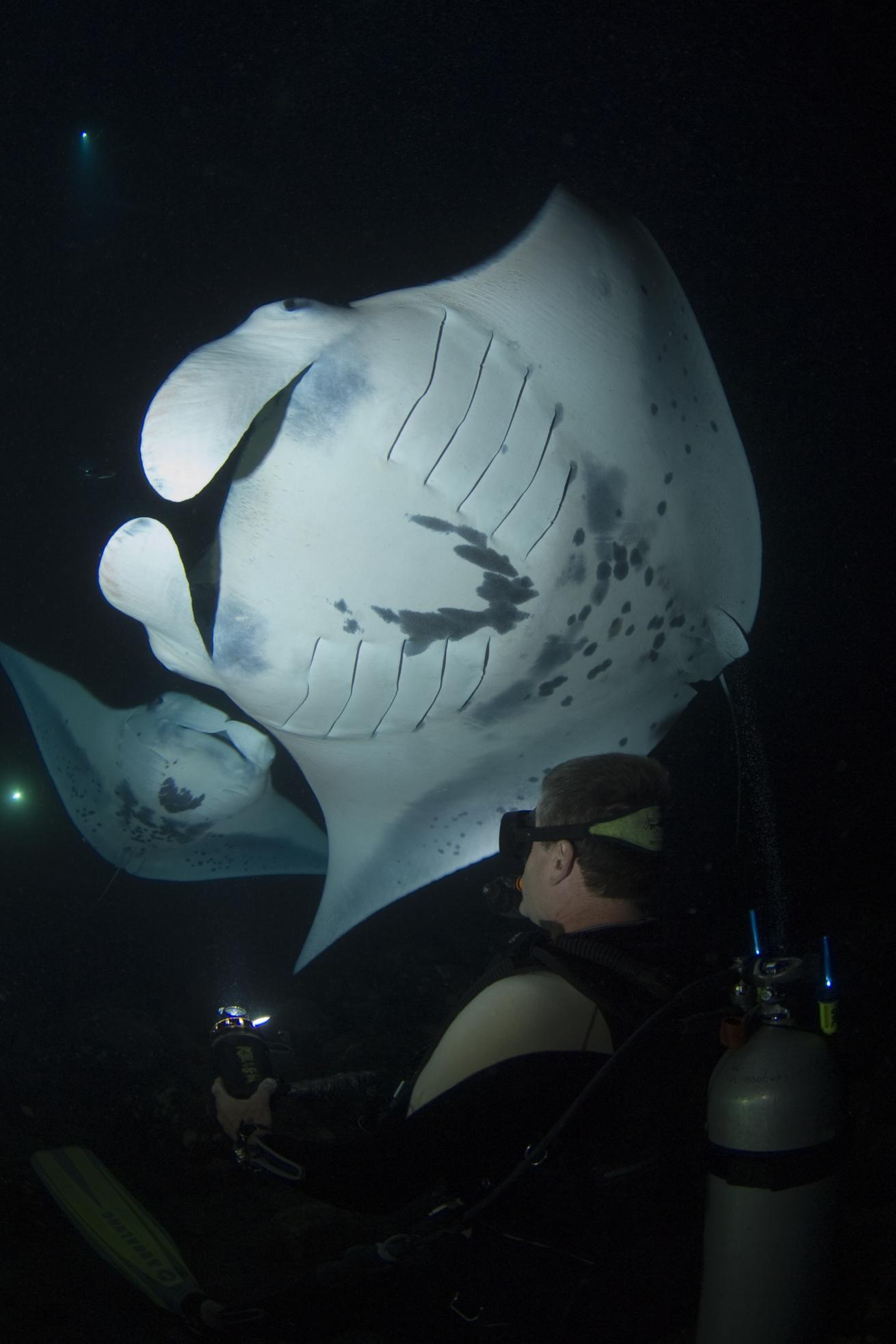 Get up-close with Manta Rays.

Jack's Diving Locker
Come up from your dive to view a beautiful Hawaiian sunset, relax and have a bite to eat. On the second dive, descend into darkness and watch the night life come alive in the beam of your light. Observe in awe as Manta Rays glide in from the darkness to feed on the microscopic plankton attracted to your light. Follow a hunting moray as it searches for its next meal. And watch as he attacks an unsuspecting tang, twists his body in a knot and swallows the fish whole. Then visit with shy shrimp, crabs, delicate nudibranchs and sleeping fish. It's a wonderful way enjoy Kona's night life at its best!
To book a Manta Ray Night Dive, visit www.jacksdivinglocker.com