Protect What You Love: Ocean Stewardship As a Diver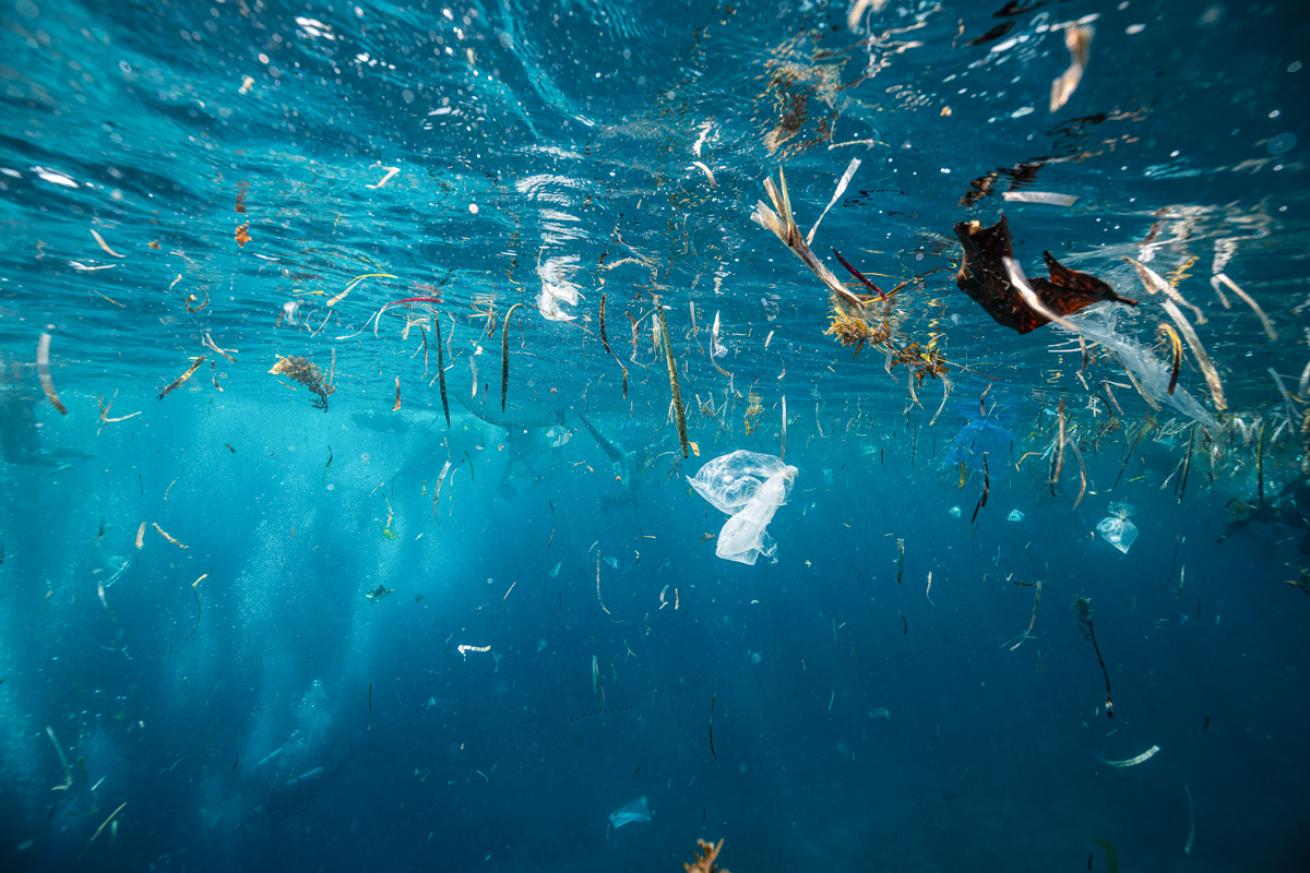 Seeing trash underwater can be heartbreaking, but every diver can contribute to the solution.

Brent Durand
It's no coincidence that many travel destinations sit on the coastline, with wide-open ocean views. The sea enraptures us, compels us to stare out at what first appears to be a vast blue desert filled with magic. Some of us are even called below the surface as divers.
My buddy and I were diving the rim of a submarine canyon off Malibu, California, when I found a Churchill bodyboard fin I'm convinced was the one I lost shooting surf photos two years prior. It was the same style, condition, size and foot… and in decent condition aside from typical marine growth. In other words, it was garbage polluting the ocean right next to my favorite marine protected area. The find made me realize that even as an environmentally conscious person, my actions have a big impact on the world. I wasn't going to go live off the grid in the woods, but I could work to bring environmental awareness to more people. It makes sense—we protect what we love.
Related Reading: Where to Scuba Dive in Northern California
Taking steps in conservation may seem intimidating, but as divers, we have more ways than most to integrate this environmental mindset into our daily lives. Small actions can go a long way in establishing an ethos of stewardship in our own lives and inspiring others to do the same.
I saw a video clip on social media the other day of a surfer catching the barrel of the day, and then walking up the beach casually picking up a few pieces of trash in a manner that suggested he does this after every session. Karma.
Cleanup events at your local waterfront are the perfect excuse for the whole family to go on a treasure hunt. Many events even offer raffle prizes, great food and more. Dixie Divers (DXDivers) in Florida holds the Guinness World Record for Largest Underwater Cleanup and hosts two annual pier cleanups in Florida. Michelle Day, CEO of Dixie Divers, explains, "Our cleanups are a great opportunity for beautiful dives, but more importantly, they help protect our ocean and marine life from plastic and debris. The divers enjoy giving back to the environment by collecting trash and coming together as a community."
Other participatory conservation programs are popping up at dive destinations around the globe. These range from protecting turtle nests from poachers and restoring coral reefs to fish counts, reef surveys and uploading photos into databases that track marine animals. With a little research, you'll fi nd an activity that might become the basis for planning an entire dive vacation.
Related Reading: World's Deepest Female Diver Sets New Depth Record
Reef Check, a global organization focused on saving reefs worldwide, utilizes volunteer citizen science divers to monitor California's kelp forests and contribute to the preservation and protection of these vital ecosystems. "We invite scuba divers to join a Reef Check training course, where they will learn how to participate in scientific research while gathering essential data and insights that contribute to making informed decisions about conservation efforts, particularly with California's marine protected areas," shares Dan Abbott, Reef Check's Kelp Forest Program director.
This is the time to step up our commitment. When the next generation looks us in the eyes and asks, "Did you do anything to help make a difference?" we can look down to the ground or we can look them confidently in the eye and say, "Yes, I did make a difference."
Related Reading: Shark Diving for Science in South Africa's Kelp Forests
---