Scuba Diving Magazine Announces Seiko as Sponsor of Sea Hero Awards
Scuba Diving magazine announced watch brand Seiko has signed on as the sponsor of its Sea Hero Awards (2017-18), honoring the extraordinary work done by scuba divers making a difference for our world's oceans, reefs and marine life. Scuba Diving's Sea Hero Awards have spotlighted the conservation efforts of more than 30 divers, whose initiatives have had a profound impact on their local communities and helped create a strong sense of global environmental responsibility within the scuba diving industry.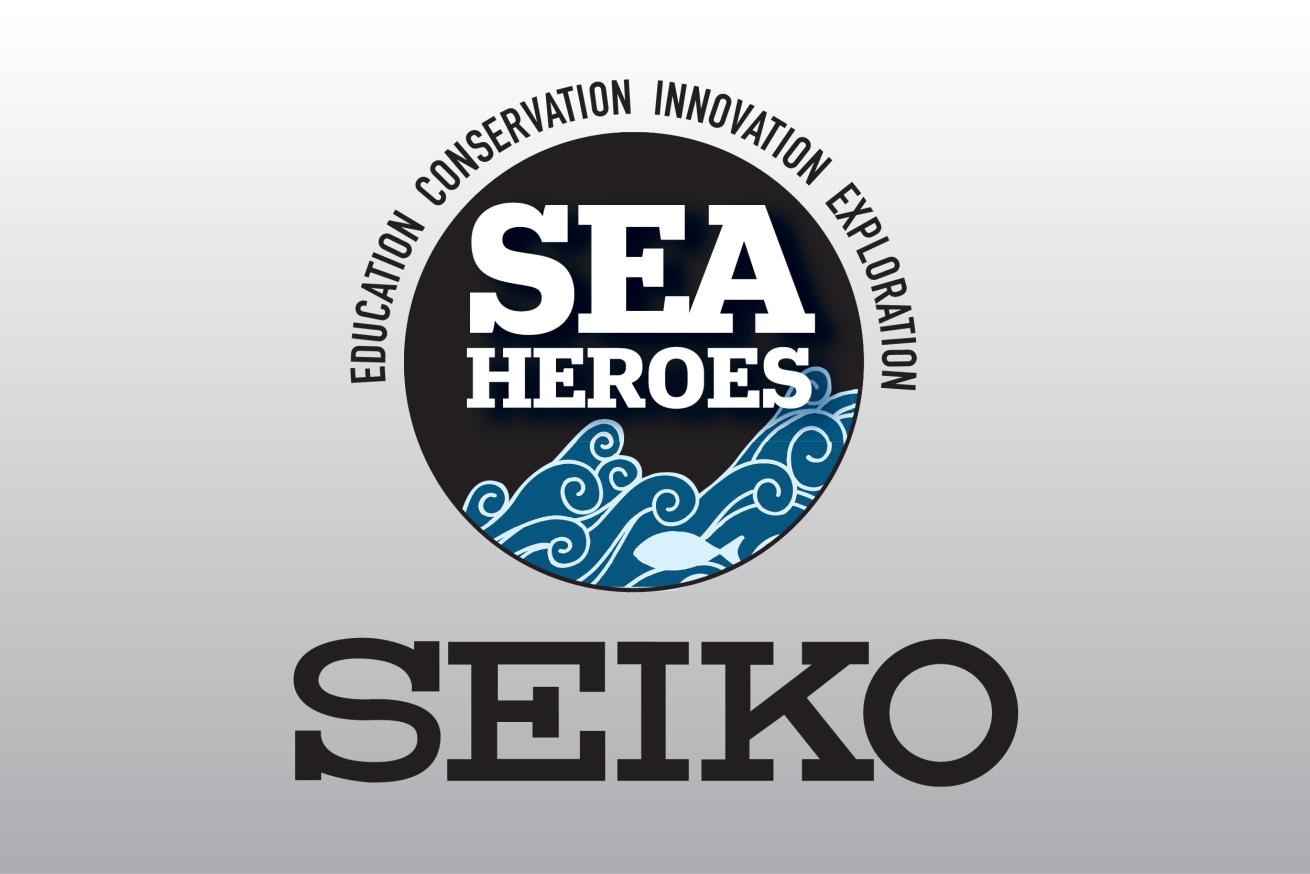 Seiko has signed on as the sponsor of the Scuba Diving magazine Sea Hero Awards.

Scuba Diving Staff
"We are honored to play a part in the conservation and exploration of our world's oceans, reefs and marine life," said Akio Naito, Chairman of Seiko Corporation of America, as well as President and CEO. "Developing timepieces specifically for diving has been a long-term key focus of Seiko. Since 1965, Seiko Prospex has pioneered several features for divers watches that are now widely accepted as setting the global standard, including the 'accordion' or corrugated-style strap, wide arrow-shaped hands for extra legibility, and two-piece case construction for added strength and durability. With the Sea Heroes sponsorship, we hope to bring continued attention and support to divers as they pioneer their specific efforts and bring awareness to admiring and protecting our ocean planet."
As the sponsor of the Sea Heroes program, Seiko will award each Sea Hero a Seiko Prospex PADI Special Edition SRPA21 watch. In addition, the Sea Hero of the Year (selected from the list of the year's Sea Heroes) will receive a $5,000 cash award from Seiko. This financial commitment will further each Sea Hero's chosen organization's mission and work, and helps ensure the future of our oceans.
"Ocean conservation has been a core mission of Scuba Diving magazine since its launch in 1992," said Patricia Wuest, Editor-in-Chief of Scuba Diving. "Over the past 25 years, we have highlighted the work of individuals who make huge sacrifices to make the ocean a better place. We wanted to find a way to say thank you and to support the dedicated people who work tirelessly to clean up marine debris, share knowledge with the next generation of ocean heroes, help coral reefs thrive, explore new frontiers, and save marine animals from global threats. The Sea Heroes program was born out of a desire to recognize everyday people doing extraordinary things. We are so proud to have Seiko as our partner in this mission."
Started in 2011, Scuba Diving's Sea Heroes program incorporates an editorial feature highlighting each Sea Hero — a dedicated diver who is trying to make a positive contribution through conservation, innovation, exploration or education efforts. Sea Hero selections are based on a number of factors, including leadership, commitment, project growth and results. For complete details, including rules, regulations and nomination instructions, please visit /seaheroes.
About Seiko Corporation of America
Seiko Corporation of America is a wholly owned subsidiary of Seiko Watch Corporation, which is headquartered in Tokyo, Japan. Seiko was founded in 1881, and is the only watch manufacturer with every watchmaking expertise, including Mechanical, Quartz, Kinetic, Spring Drive, Solar, GPS Solar and Radio Sync Solar. For more information about Seiko, visit seikousa.com.