Tips and Tricks to Prepare Your Kids for Scuba Diving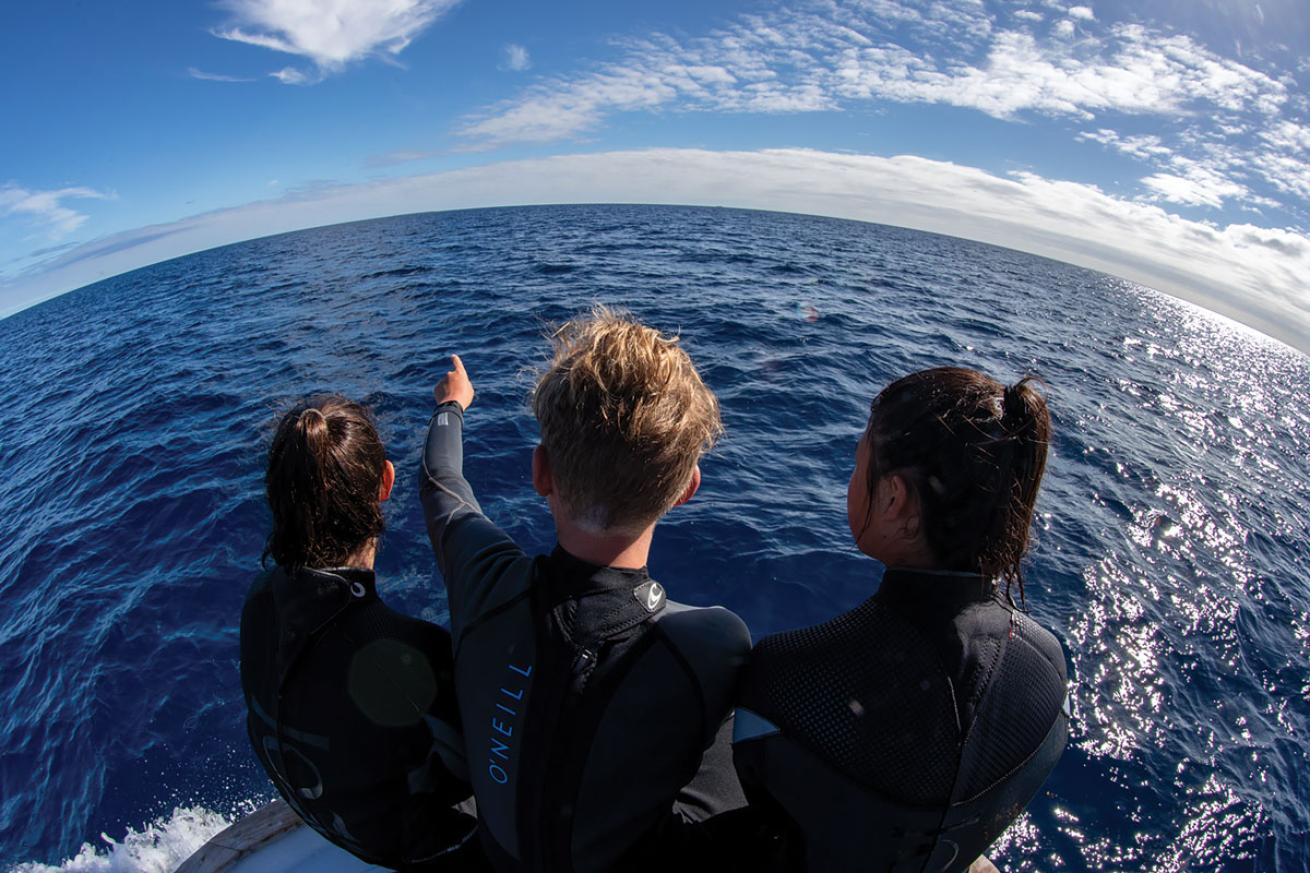 Young divers look for humpbacks in Tonga.

Annie Crawley
"When I scuba dive, I feel like I've found home," 10-year-old Daniel tells me during a debrief in the Pacific Northwest. He's not alone. I hear these words again and again, from almost every kid or teen I teach. At 11, Jaimie dedicated her life to the ocean, as did Elise. Tommy found his "sport"—scuba diving. Fast-forward a couple years, and at the ages of 13 to 15, these kids are rescue divers, underwater filmmakers and ocean advocates.
Scuba diving changes lives and teaches so many life lessons. As an instructor, I also feel like a life coach as they choose a path of underwater exploration. Patience, persistence, passion, respect, responsibility, teamwork—these are just a few of the bonus skills learned during an open-water course. But how do you prepare the kids and teens in your life to take the plunge, and what should you look for in the dive center or trip operator you choose for their journey?
Make sure your kids are mentally and physically ready. Prime them early. They don't wake up at 10 knowing they can be scuba divers. Get them involved in water activities at a young age. Find books about the ocean and curate an online playlist of videos. Make sure you are not perpetuating ocean fears and myths with scary or fearmongering books or videos.
Talk to them about ocean exploration and all positive aspects of diving. All equipment is not created equal; cheaper masks are hard on faces. Invest in a mask and snorkel that fit their face, with soft silicon as they have sensitive skin. At 8 years old, kids can participate in the pool-based PADI Seal Team program; at 10 they can learn to dive. Consider inviting their friends (and yours) to the sport as a built-in buddy for your child. Kids are like baitballs: They like to be together. No matter how much you love being with your child, they will love the sport more if you introduce it to them with other kids their age.
Call and set up a meeting with your local dive store or independent instructor. Consider a PADI Discover Scuba Diving experience with your local dive shop or on your next holiday, to see if your child is scuba-ready; they'll get to learn all about the equipment and what they will be reading about during the program. Having an in-water experience helps them understand the terminology in online learning.
Be honest about your child's learning challenges, such as dyslexia or ADHD. Get a copy of the PADI Medical Statement and, if necessary, schedule a trip to the doctor before your first pool session. I highly recommend online courses for all kids as they are natural mobile users.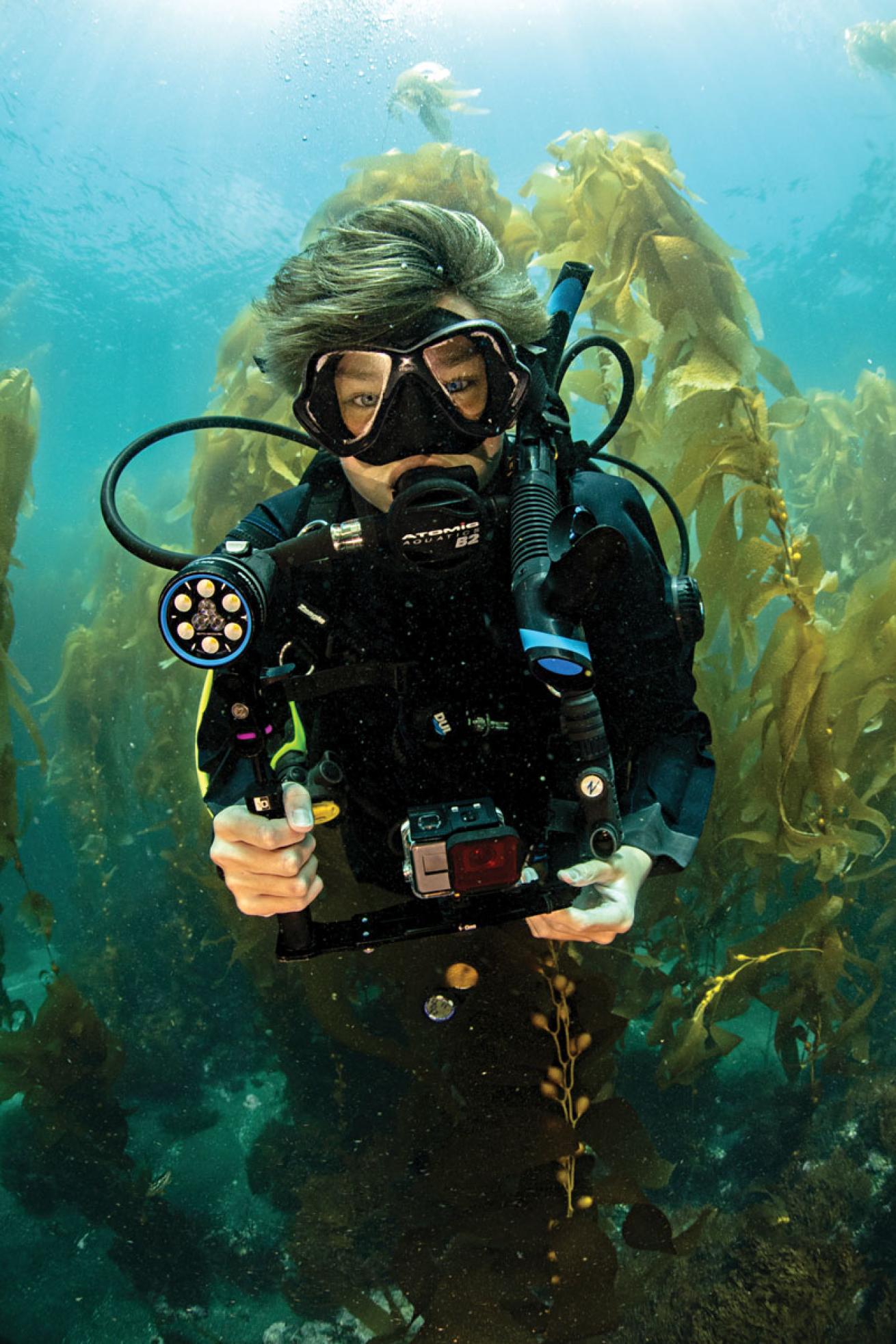 A 13-year-old in California kelp.

Annie Crawley
Every kid encounters unique challenges as they advance through a dive program. Equalization techniques, finning and gear prep all need to be taught in a way that plays to each individual's strengths and needs. I recommend semiprivate instruction, and to group kids and teens in classes with others their age.
Younger kids need more hands-on time and personal touches. Teens enjoy the sport more with other teens. Psychological stress is real between parents and kids; I often have parents at class only to fill out the paperwork. It's a bonus if students can do the online course simultaneously with pool work at a local facility; the combination of at-your-own-pace online learning together with hands-on experiences boosts retention and comprehension. It also builds relationships. If you are only able to destination dive, consider doing the online work ahead of time so on holiday, all time is in the water. If you have challenging local diving conditions, I recommend that kids do learn to dive in those conditions, as they will develop a love of local diving.
The kids I teach in the Pacific Northwest earn two certifications simultaneously, Open Water Diver and Dry Suit Diver, as our water temperature averages 56 degrees year-round. The average youth diver here wears 30 to 40 pounds of equipment, walking up to a few blocks at low tide in a full set of gear. While many of our dive team families travel, and their kids could learn in less strenuous conditions, we've found that kids who learn overseas in warm water prefer to dive only in those conditions. Kids who learned in drysuits and more challenging conditions embrace cold-water diving year-round.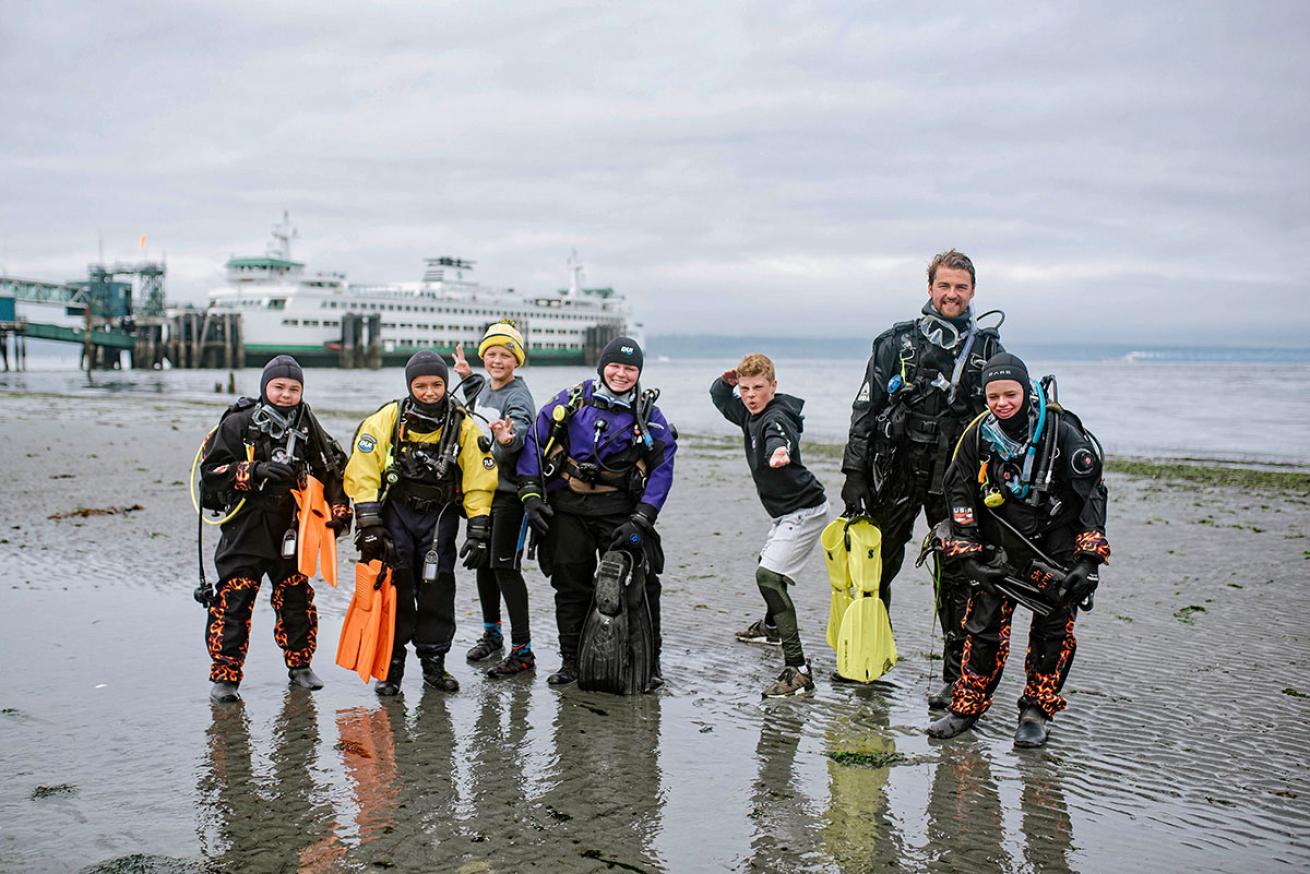 In the Pacific Northwest, young open-water divers learn to dive in drysuits over a week.

Annie Crawley
When we share the sport of scuba diving with the next generation, we change history. Kids learn to be independent problem solvers, and how to work through challenges. Our goal with our youth dive team is to create safe, responsible divers who grow up understanding our lives are tied to the health of the ocean. Connecting, creating and becoming a community of scuba moms, deep-sea diver dads, aunts, uncles and grandparents full of families who dive together are some of the best experiences divers can have. Just think: When you introduce your child to diving, they are following in the footsteps of explorer Sylvia Earle, director James Cameron and PADI chief Drew Richardson. When kids learn to dive at a young age, they build their lives around scuba diving and protecting our water planet. The magic begins just below the surface for all of us, no matter what age.
Pro Tip
I teach more kids and teens whose parents are nondivers than divers. Treat scuba diving as an elite sport. Membership dues for elite clubs range from $2,500 to $5,000 a year—if you throw in travel, families can spend upward of $8,000 to $12,000 per year per child on gymnastics, soccer, volleyball, cheer and other sports. Value the experience from the beginning, and invest in equipment.
PADI's continuing education program and Project AWARE offer dozens of courses kids can explore in middle and high school. At 18, they can earn divemaster and instructor ratings. With the right scuba diving coach and facility, your kids can become dive professionals, earning a living while going to college.