Tips for Planning a Drive-and-Dive Road Trip
---
COVID-19 hotspots and travel restrictions are constantly evolving. Follow all local public health guidelines and guard against coronavirus transmission when planning any trip, even within your own state or region.
---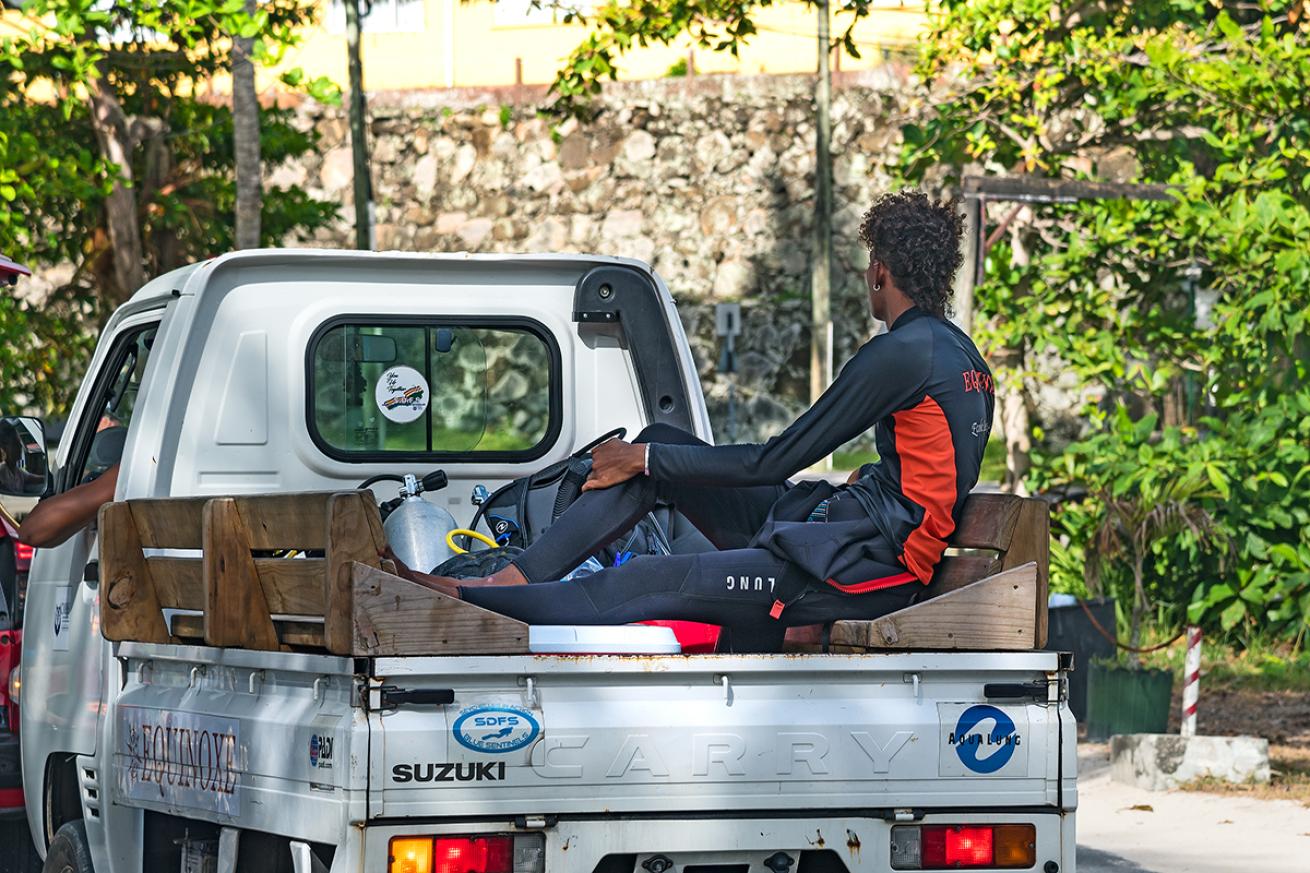 Drive-and-dive trips let divers completely customize their itinerary.

Shutterstock.com/22Images Studio
Planning a drive and dive trip is completely a la carte: Do you envision a long family weekend at a hotel with two dives slipped in the middle? Or is your heart set on a three-week van vagabond with two dives a day and nights around the campfire?
No matter the travel style, all drive and dive trips share a common attraction – flexibility.
"You can sacrifice comfort and free leisure time to gain the very real advantage of flexibility," says Brandon Cole, a marine photographer who leverages scuba road trips around the world to capture marine-life behaviors that do not occur with tour-operator regularity.
But you don't have to be a globetrotter to appreciate flexible travel plans. With no plane schedules and the choice to make lodging reservations along the way, visiting scuba sites by car allows travelers to capitalize on changing conditions with little inconvenience.
"I was planning to dive the wrecks of North Carolina when a hurricane blew through" two days before my drive and dive trip, says Jennifer Idol, the first woman to dive all 50 states. Thanks to the car, "I could cancel hotels easily enough within my 24-hour windows and I went west instead" to Lake Mead.
Plan Ahead
Like any DIY, a drive and dive demands a little elbow grease. Travelers must put in the time to decide where to dive, their driving route and where they will stay in between dives.
How much effort this takes depends on a variety of factors, like the number of dives and what lodging travelers prefer. Travelers should assess whether they're looking to be a road warrior or prefer to putz along to ensure they plan the right number and appropriate geographic distribution of dives on the trip.
After selecting the destination or series of stops, contact local dive shops. These operators can help plan the trip by providing information about pre-scheduled dives, local guides, and gear rental and repair.
"PADI's got a dive shop locator tool," says Idol. "I've used it to find dive shops and it even has different levels of dive shop services."
When planning trips with dives in multiple locations, Cole suggests keeping the phone number of those dive shops on hand. This enables travelers to reach out at any time to inquire about gear repairs, or to ask a shop to stay open an extra five minutes if travelers are rolling into town right before closing and need an air fill for an early-morning dive.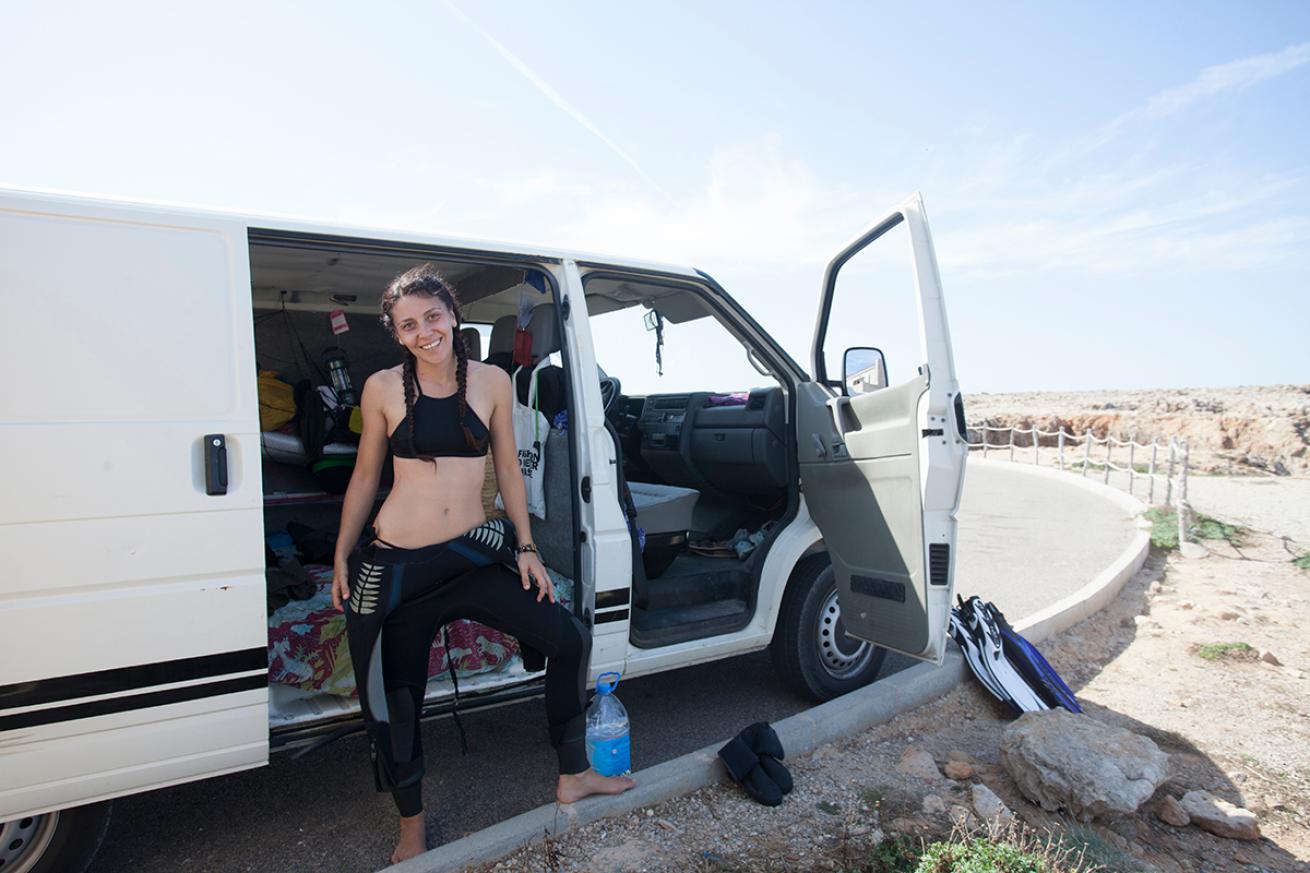 Vehicle maintenance is an additional consideration when planning a drive and dive, but the extra capacity of a car or van allows divers to bring more gear with them than a flight.

Shutterstock.com/Pablo Adrada
Once nailing down dive sites and providers, research lodging options. Drive-and-dive travelers can book a home base hotel or a mix of campsites and AirBnBs along their dive trail. This is also a good time to make a list of topside attractions to fill surface intervals.
Divers opting for a van-vagabond vacation will need a bigger suitcase and may want to visit a mechanic before leaving home.
"Be confident your wheels can get you from point A to point B and back," says Cole, who also advises packing camping equipment, food, car chargers for underwater cameras and a drying line for gear.
"Certainly, you can connect with local dive shops" on more remote trips, adds Idol. But her save-a-dive kit is more "expansive" when driving "because I can put a whole toolbox in my car with everything I might need," like fin straps and the widgets to fix an o-ring.
Gear Up
Gear logistics for a drive and dive vary depending on the itinerary.
"I'm a pretty laid back traveler, says Terry Ward, a scuba diving travel writer who prefers to rent gear. Beyond layers for boat intervals and reef-safe sunscreen, "I don't think about anything, I just show up at the dive shop when I'm supposed to be there."
Cole, who once brought his own air compressor on a Baja drive and dive, favors bringing "everything and the kitchen sink." Traveling in a car allows him to eschew plane weight limits, bringing excess photography and dive gear for the sake of variety or handling equipment failures.
Drying off all of that equipment poses a challenge for those staying in their car or a campground.
When putting wet equipment in a vehicle, divers should prevent water from seeping into the upholstery or spaces it could rust.
"I can tell you that from many a smelly scuba-mobile," says Idol, who advises spraying gear with a 50-50 mix of vinegar and water to cut odor and reduce invasive species transfer. "Pungency is important."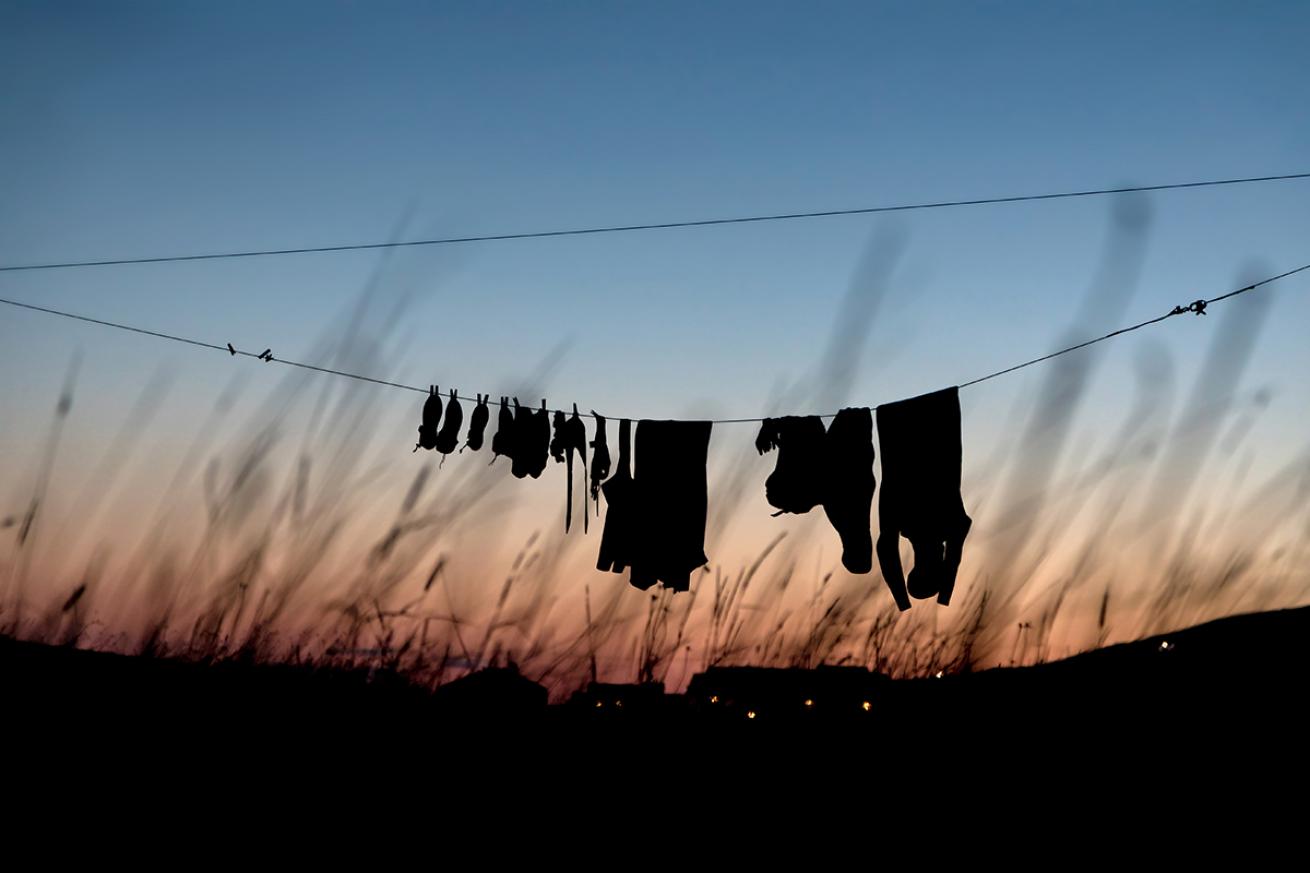 Car-bound travelers should plan ahead for drying equipment between dives, such as packing a clothesline for airing wet gear at a campsite.

Shutterstock.com/Jane Rix
Bringing a rubber liner or tarp can spare your trunk (and nose). Dry bags can be used to isolate wet gear, which can also be laid to dry on a sunny dashboard, picnic table or clothesline. Plastic tubs or an ice bucket will catch dripping water, and can be repurposed later as a rinse bucket.
Drying gear on the road is all about creatively seizing opportunity. Cole admits to driving down Australian roadways with a thin polypropylene chinched in the window, flapping in the breeze.
"It's comical in a way, but there's a method to the madness," he says.
Reap the Rewards
When done right, drive and dives can provide experiences not to be found on the other side of a tarmac.
For Ward, that means diving with her nieces for the first time and making plans to finally witness the goliath grouper spawning in her home state of Florida. Idol became so taken with paddlefish, the surgeon's prehistoric cousin, on a drive and dive to Tennessee she now leads excursions to share the experience with other divers.
Cole, who met his wife thanks to an impromptu stop during a Mexican drive and dive, credits successfully documenting the height of crab molting season Down Under to the flexibility of four wheels.
"That's why I continue to do these sorts of trips," he says.
Related: