Two Artists Lived on a Deserted Island for a Month. Here's What They Learned About The Ocean.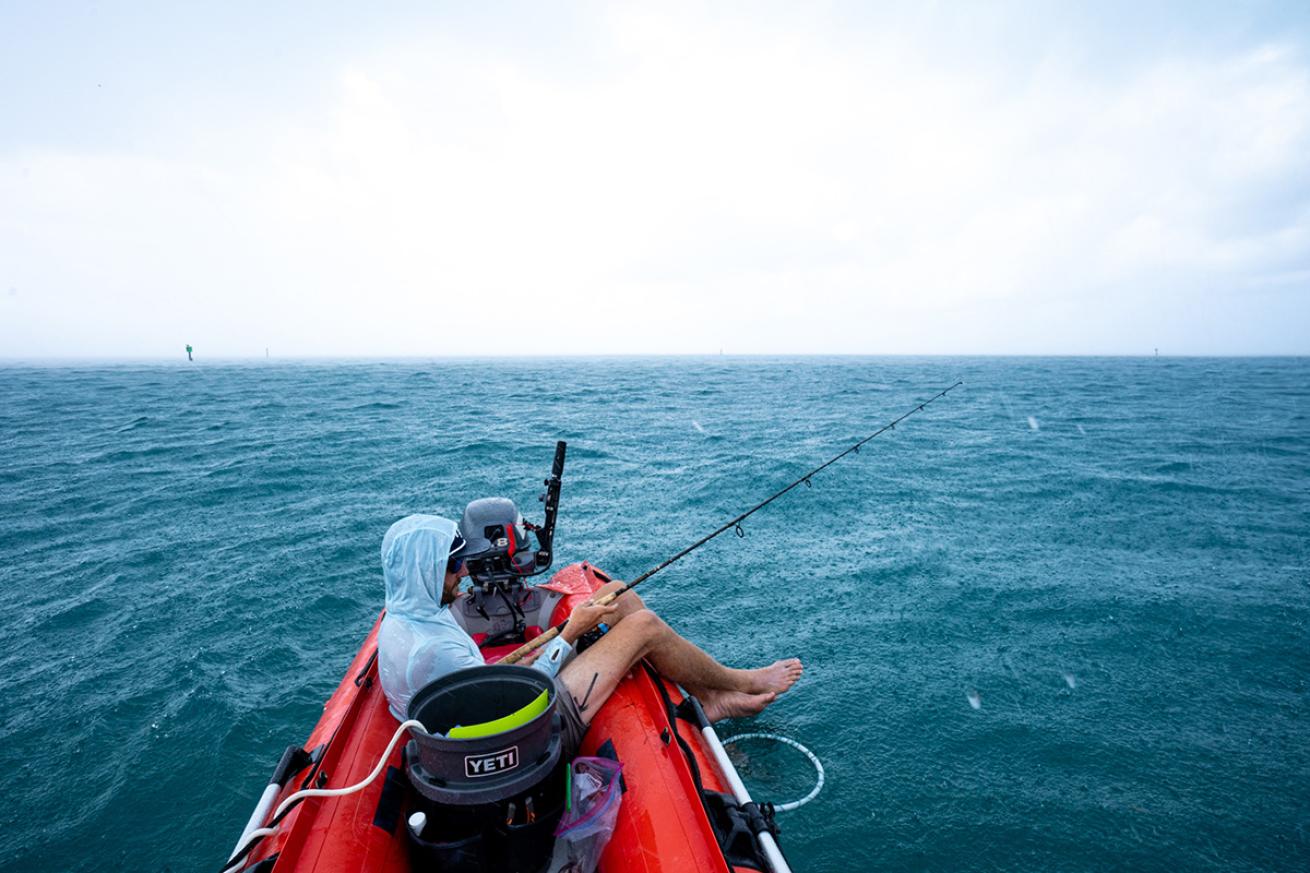 Armstrong fishes in a kayak off of Dry Tortugas National Park.

Ian Wilson-Navarro
"We feel like the luckiest guys on Earth," Austin Armstrong said. "Guys buy private islands to fish all day, and we got a taste of that."
Armstrong, a gyotaku artist, and conservation photographer Ian Wilson-Navarro spent one month living on Loggerhead Key, the largest island in Dry Tortugas National Park, off Key West, Florida. Completely isolated from Wi-Fi and the world, the duo sustained themselves from the sea while creating art that honored its beauty and abundance.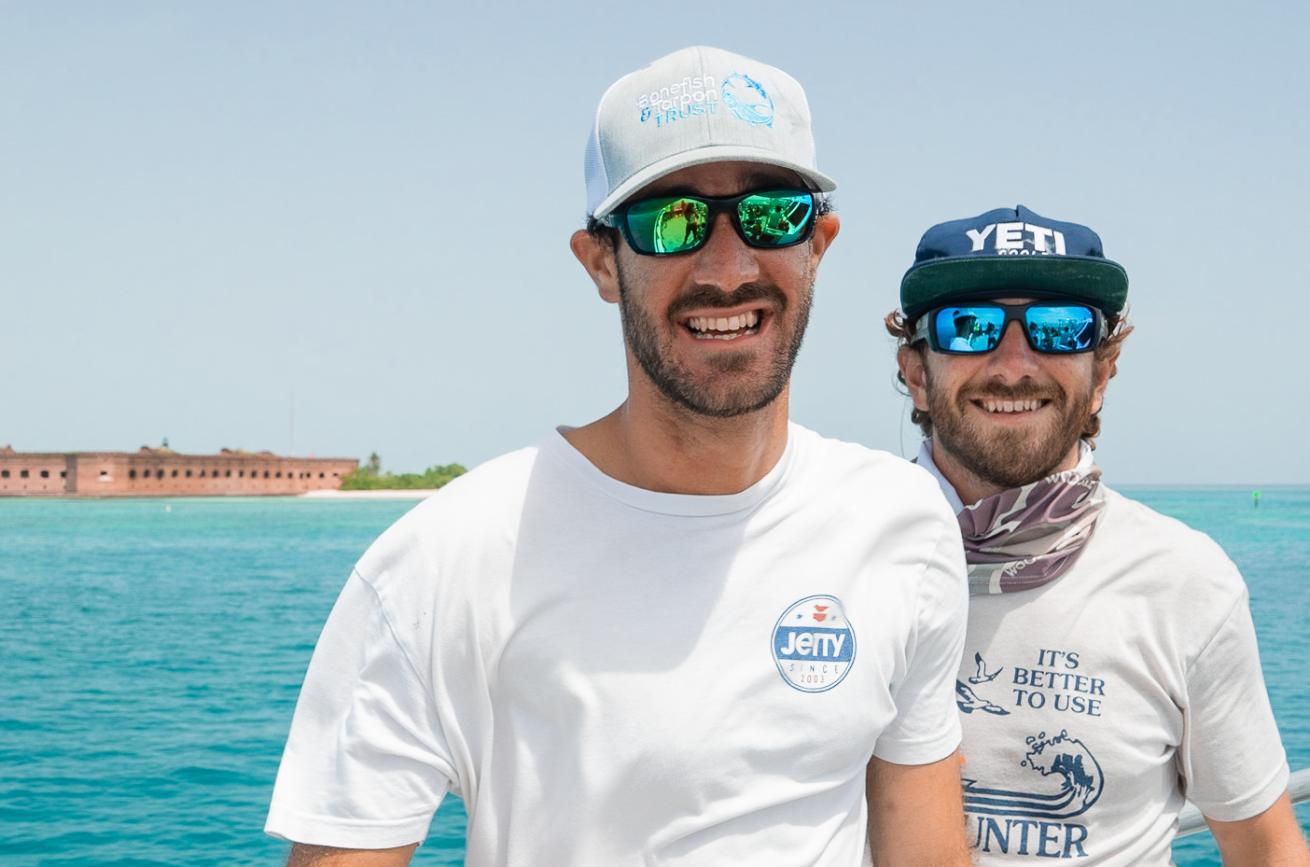 "Fort Guys" - Ian Wilson-Navarro and Austin Armstrong are friends, fishermen, and the Dry Tortugas' most recent Artists-in-Residence.

Gabriela Tejeda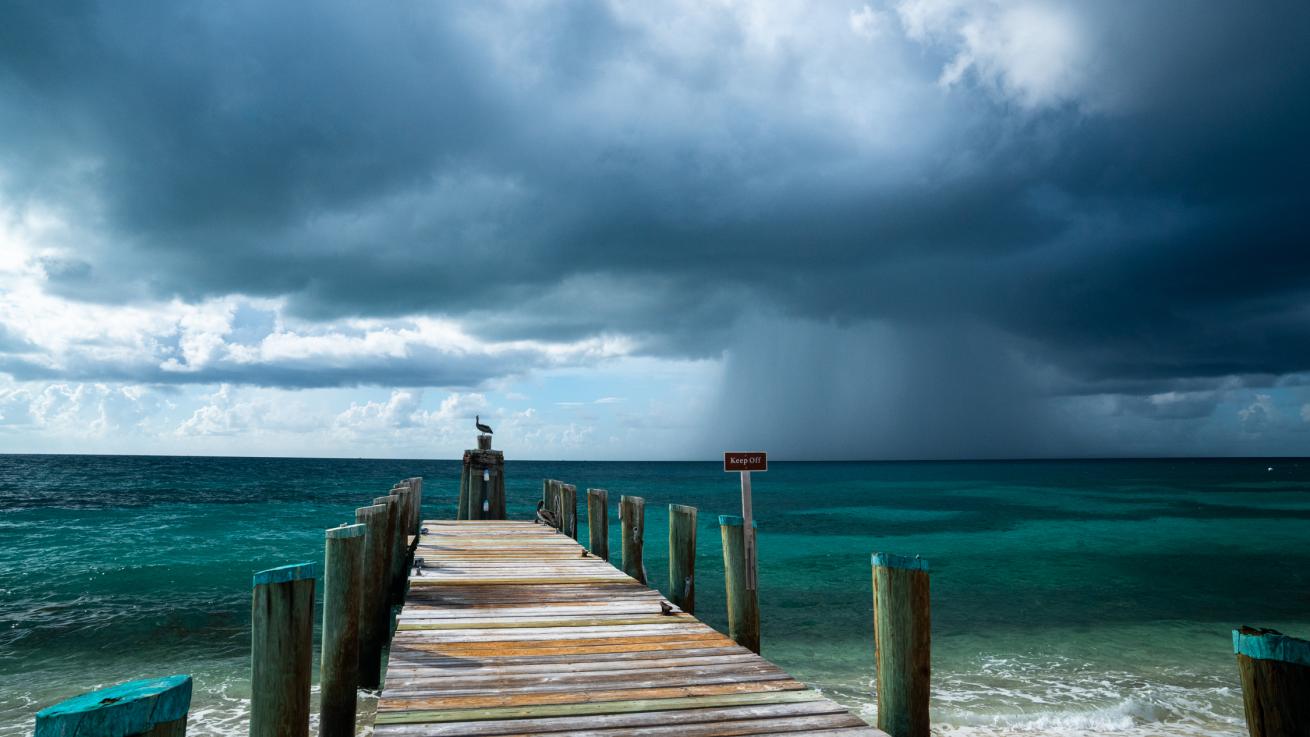 "Stormy dock" - Staying on Loggerhead Key through storms provided insight.

Ian Wilson-Navarro
Gyotaku is traditional Japanese fish printing, says Armstrong, used for "bragging rights" between fishermen before photographs existed. Your catch is painted with non-toxic black ink before pressing special rice paper onto it. As they caught food to eat, Armstrong's prints immortalized each fish's size and exquisite detail into a permanent record.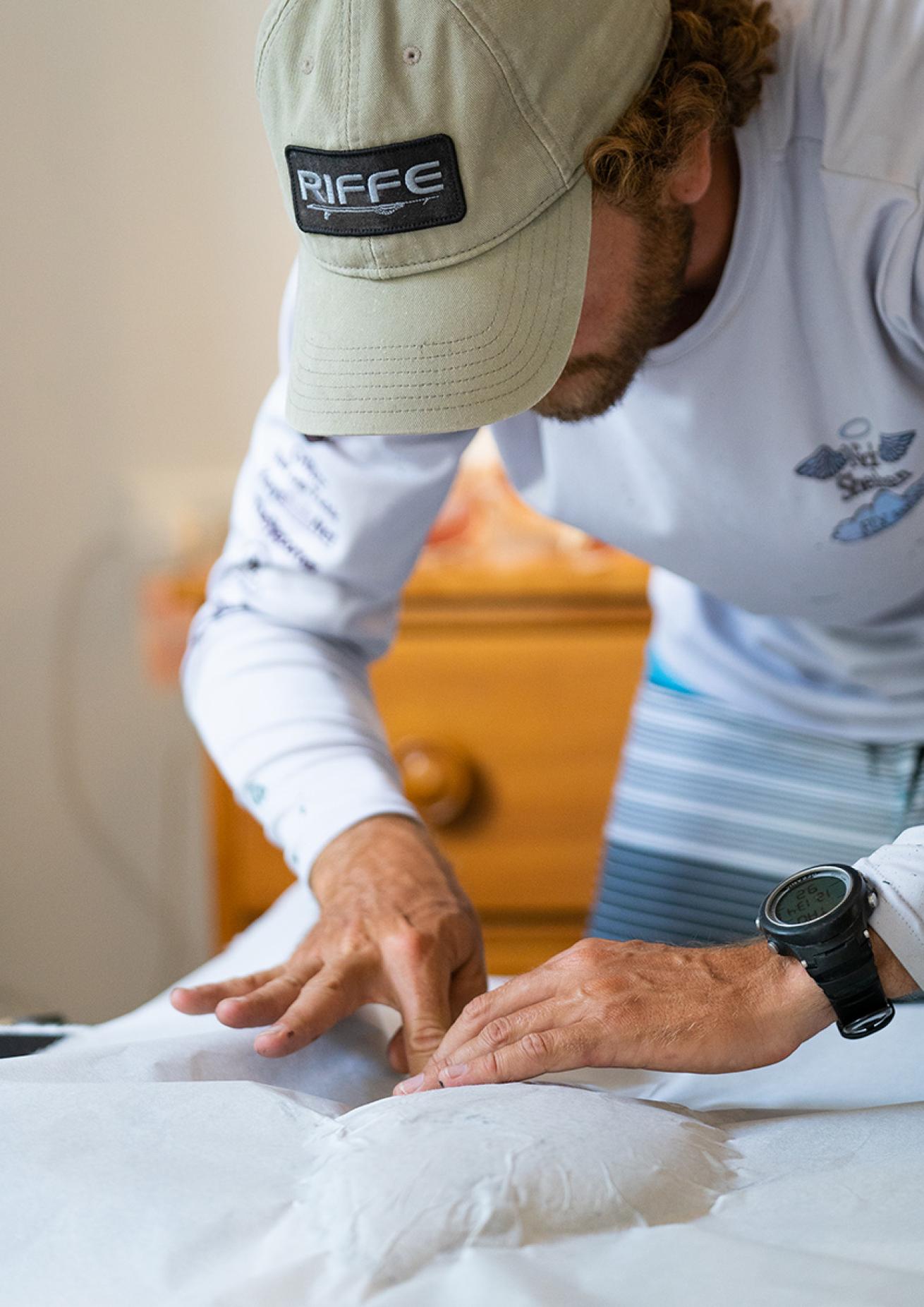 Nontoxic ink and rice paper allow fishermen to capture a print of their catch, an art form developed in Japan before camera.

Gabriela Tejeda
The fish were bigger than any that either artist had ever seen, even having grown up in the Keysーa testament to the remoteness of the park and of the protective measures in place. Roughly half the Dry Tortugas is a marine protected area with no fishing or anchoring, explained Curtis Hall, Lead Park Ranger for Interpretation, Education & Volunteers at Dry Tortugas. In the other half, eager anglers like Armstrong and Wilson-Navarro can cast their lines.
The proximity to protected waters has a "spillover effect" into fishing zones, resulting in more and bigger fish throughout the area. This is a prime example of the complementarity of conservation and resource use and precisely the spirit of the Tortugas, Hall said.
Wilson-Navarro's epic photographs captured other minutiae of life on the deserted island, both above and below the water. Once-in-a-lucky-lifetime shots from their stay include baby sea turtles emerging from a nest and historic Fort Jefferson simultaneously framed by a meteor shower and a tropical storm.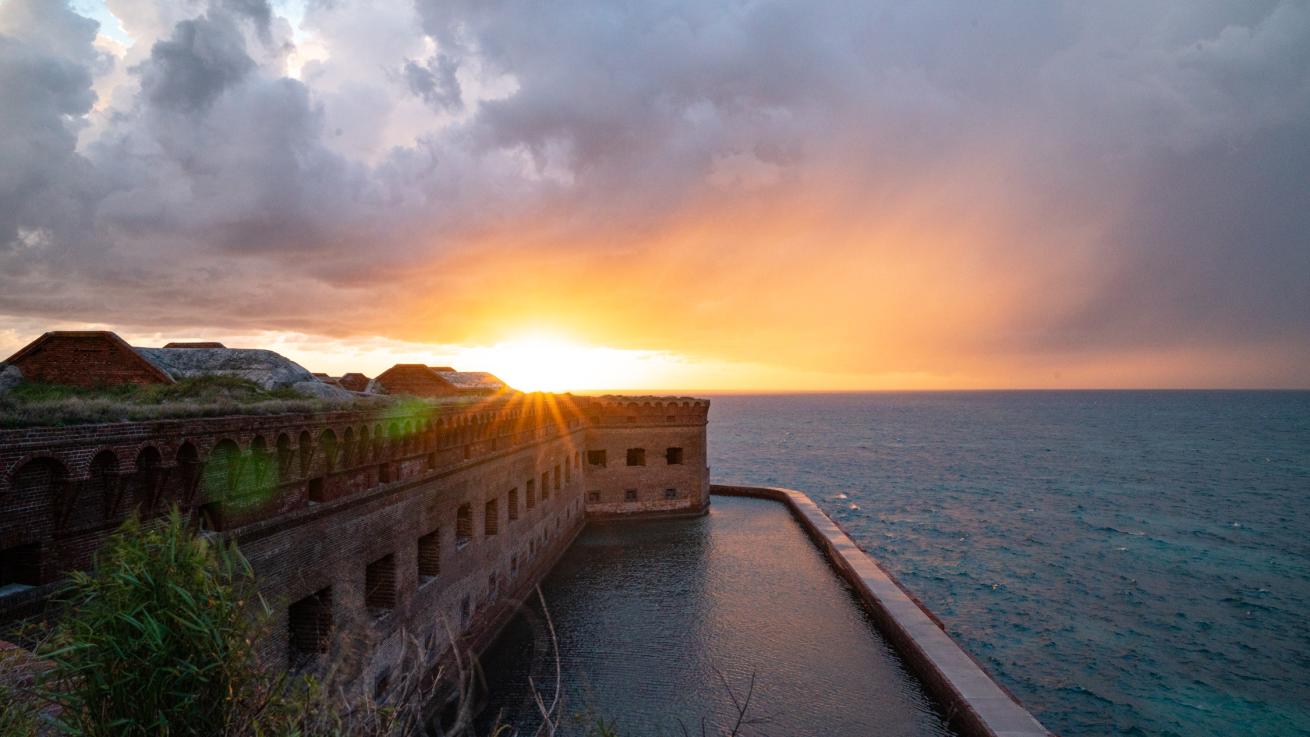 "Fort Sunset" - Civil War-era Fort Jefferson has many stories and much history.

Ian Wilson-Navarro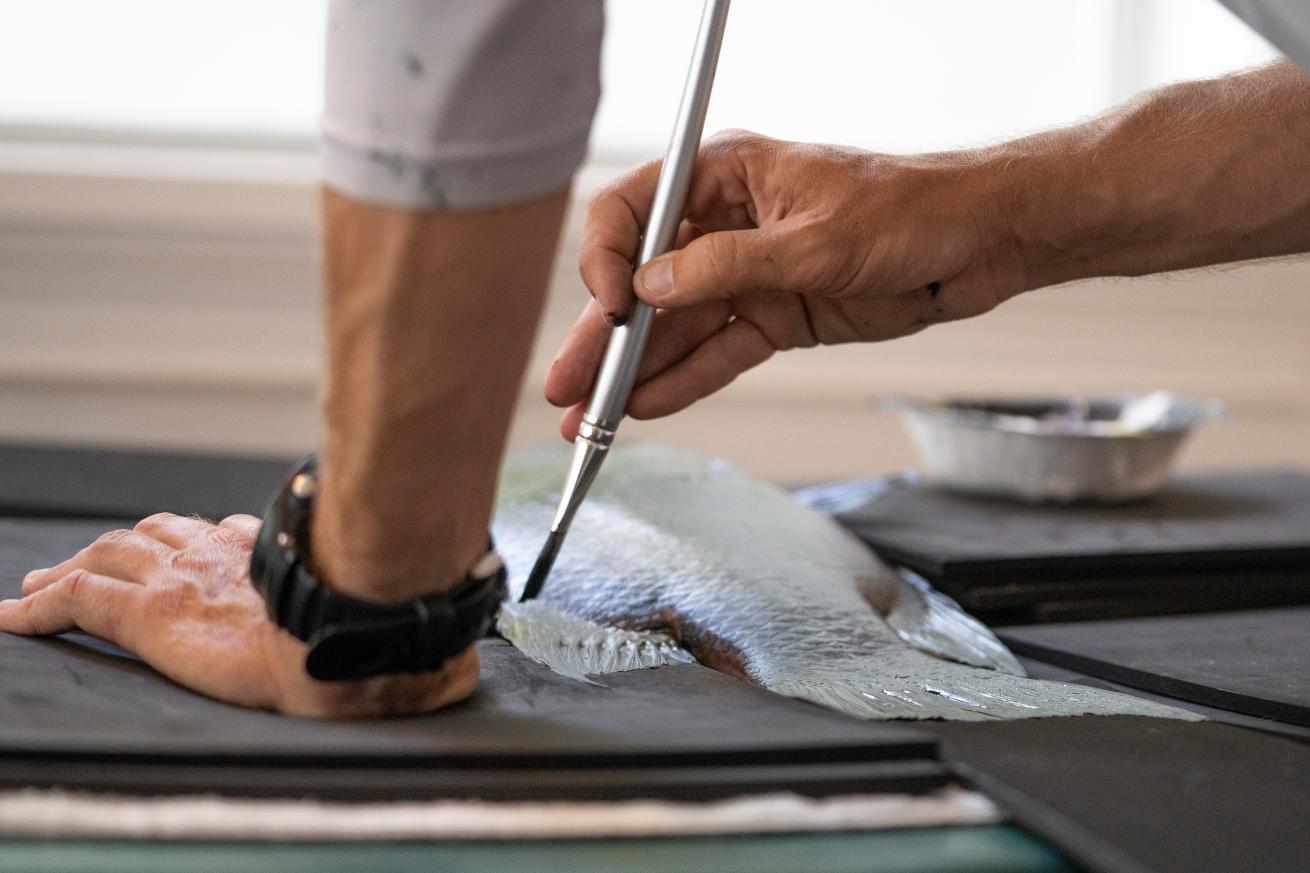 Austin Armstrong's unique process for creating art.

Gabriela Tejeda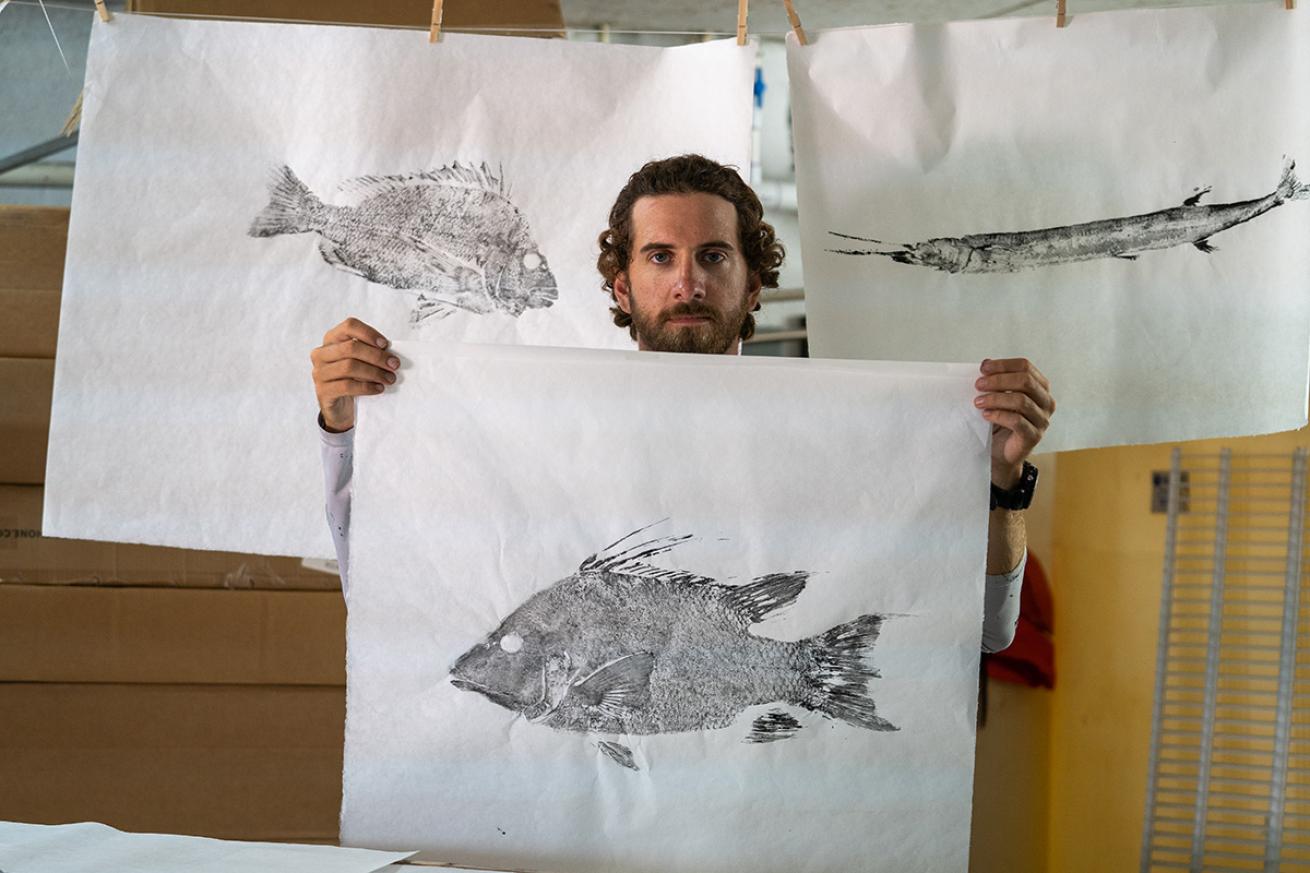 Amstrong stands with gyotaku prints he made while spending a month on a remote Floridian island.

Gabriela Tejeda
Now, they've committed their crafts to chronicling how much life remains in the ocean and why we must protect it.
"There are things here that I never thought I would see in my life. I am forever changed. My life will never be the same," Wilson-Navarro said.