What It's Like to Scuba Dive for College Credit
College is a great time to explore new interests — including scuba diving! Academic dive programs are a great way to open yourself up to the world of scuba.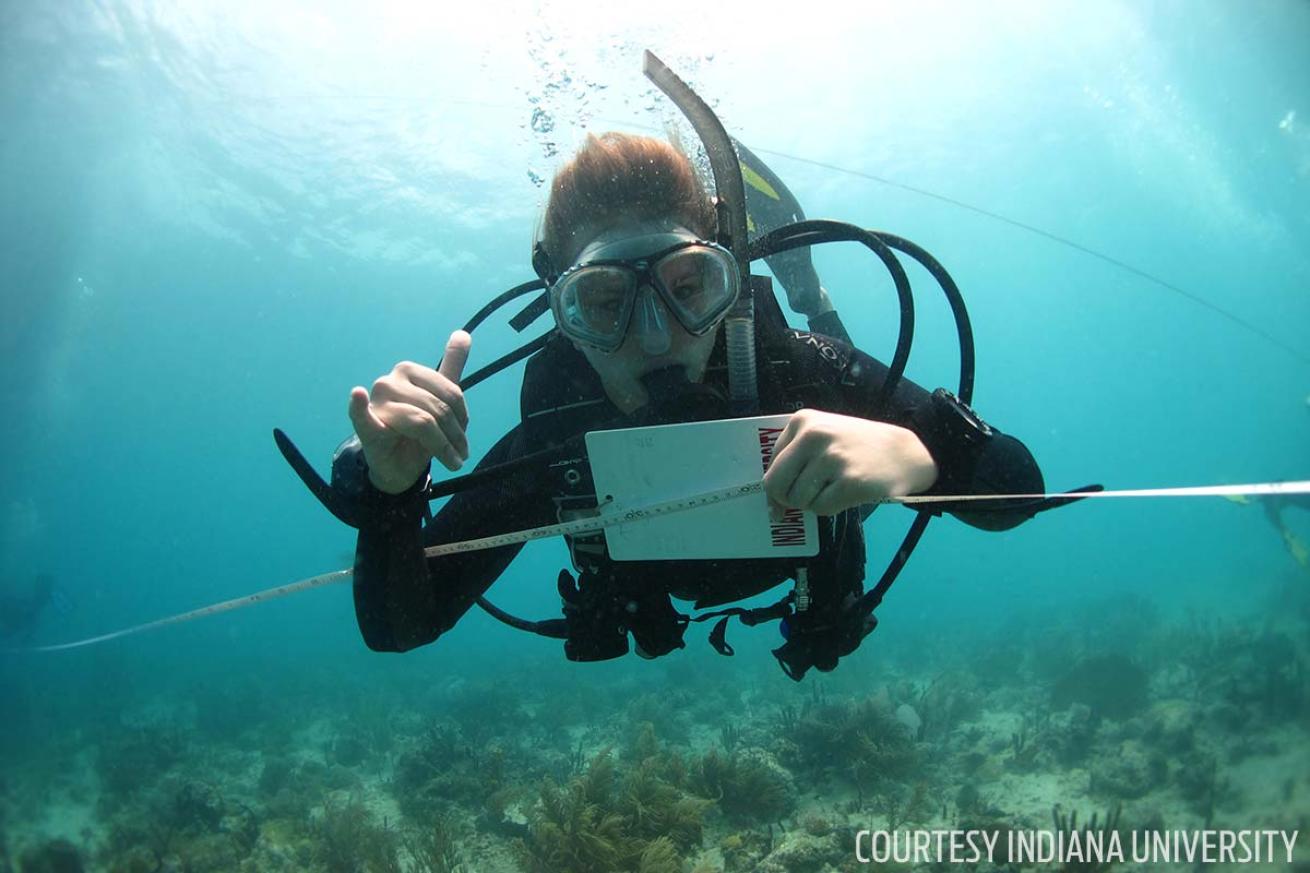 Did you know you can learn to scuba dive and earn college credit at the same time?

Courtesy Indiana University
College is known as a time for growing outside of your comfort zone and exploring new interests. People may not realize that this secondary education can also apply to scuba diving. Many universities offer diving as an elective and some even have entire academic programs revolving around scuba diving and underwater research.
I started scuba diving during my junior year at Indiana University with only a mild curiosity, but by the end of my senior year I was a certified rescue diver with more than just a handful of unique college credits — I had a new hobby and lifelong passion.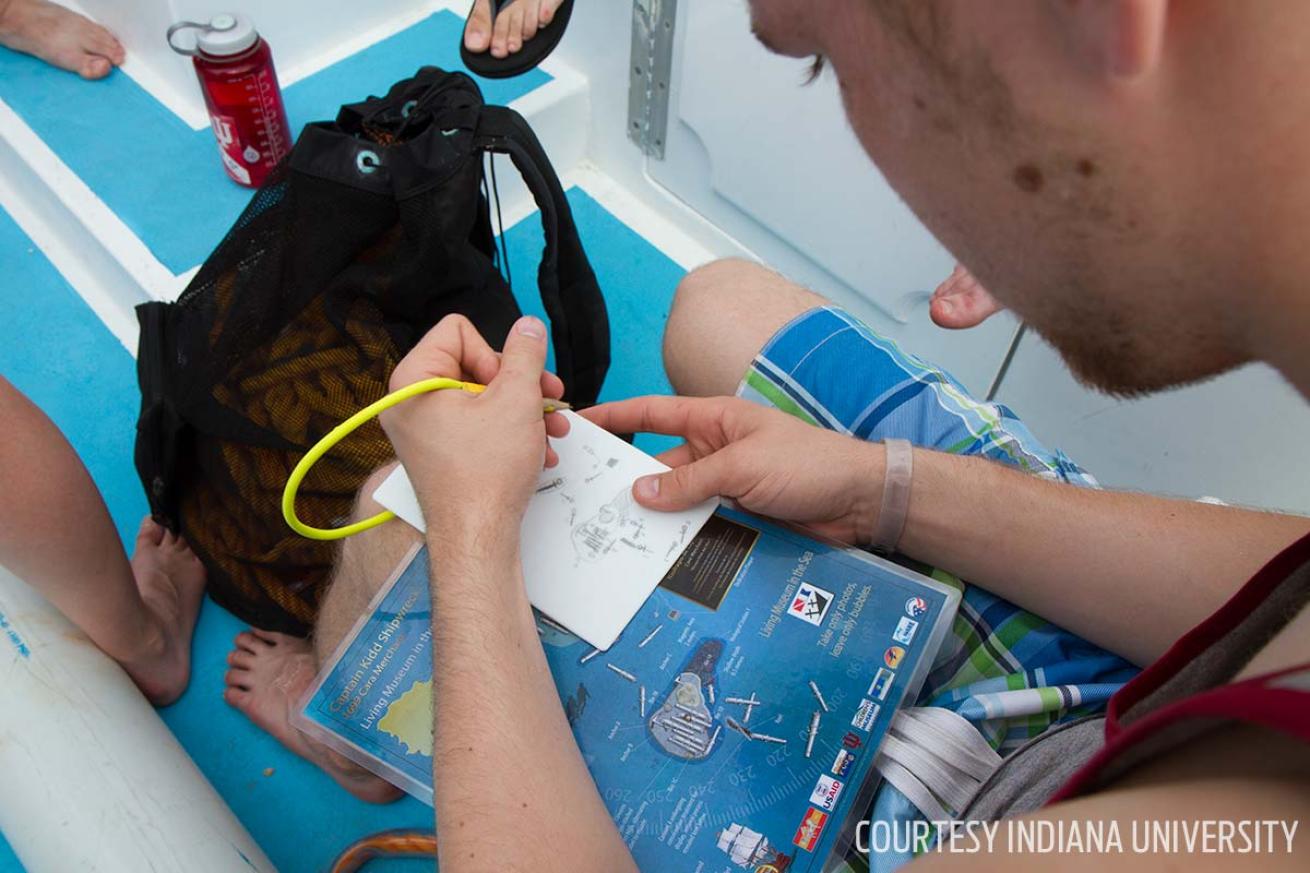 Academic scuba diving involves skills such as mapping archeological sites.

Courtesy Indiana University
For the most part, the class is like any other course, only instead of calculating derivatives in Calculus or conjugating verbs in Spanish, we were learning how to use scuba as a scientific tool. This academic focus, as well as the semester long duration, meant we received a very thorough instruction. Our education in basic dive skills was complemented with in-depth discussions on dive physiology, safety, and techniques in underwater archaeology. In addition to our PADI open water manuals, the NOAA academic guide manual was part of our required reading.
Our pool sessions also echoed this in-depth training. We spent the first half of our semester getting used to our gear and working on our basic skills like mask clearing, sharing air and out-of-air emergencies — we even put an inflatable rib in the pool to practice our boat entry and exits. We had our open water certification dives around Fall Break and when classes resumed, we spent the remainder of our pool time honing our skills and learning new ones like knot tying, photography and mapping underwater sites and getting hands-on experience with equipment such as scooters and full-face communication masks.
Our checkout dives were far and above the most fun college exam I have ever taken. During a two-day period near Fall Break, all of the scuba classes (open water and the advanced courses) would do their checkout dives at Half Moon Beach — a flooded limestone quarry in Mitchell, Indiana. During this time, a small army of students and instructors would descend upon the quarry. But instead of a disjointed group of strangers, this crowd was full of fellow classmates who had spent months getting to know one another. Camaraderie was high and after our successful trials in the cold, silty waters of Half Moon Beach, our head instructor and program director would fire up the grill for a celebratory lunch of hot dogs and bratwurst.
IU academic divers install a surface marker buoy on a research site.

Courtesy Indiana University
I was hooked, and quickly found myself becoming more engaged with the dive program. In my remaining semesters I worked my way through the advanced dive courses including rescue diver and a course that focused on professional development as an intro to divemaster. I also gained valuable field experience through summer classes in marine biology on Grand Cayman and by taking part in an underwater archaeological course in the Dominican Republic.
I ended college with a certificate in Underwater Resource Management and an internship with Scuba Diving magazine. My full-time job now revolves around all things scuba, and it is all thanks to an IU's academic dive program — based out of the land-locked Hoosier state.
Whether you're just passingly curious about scuba diving or have an interest in the underwater world that runs as deep as the ocean itself, check what courses your school offers, and give it the old college try.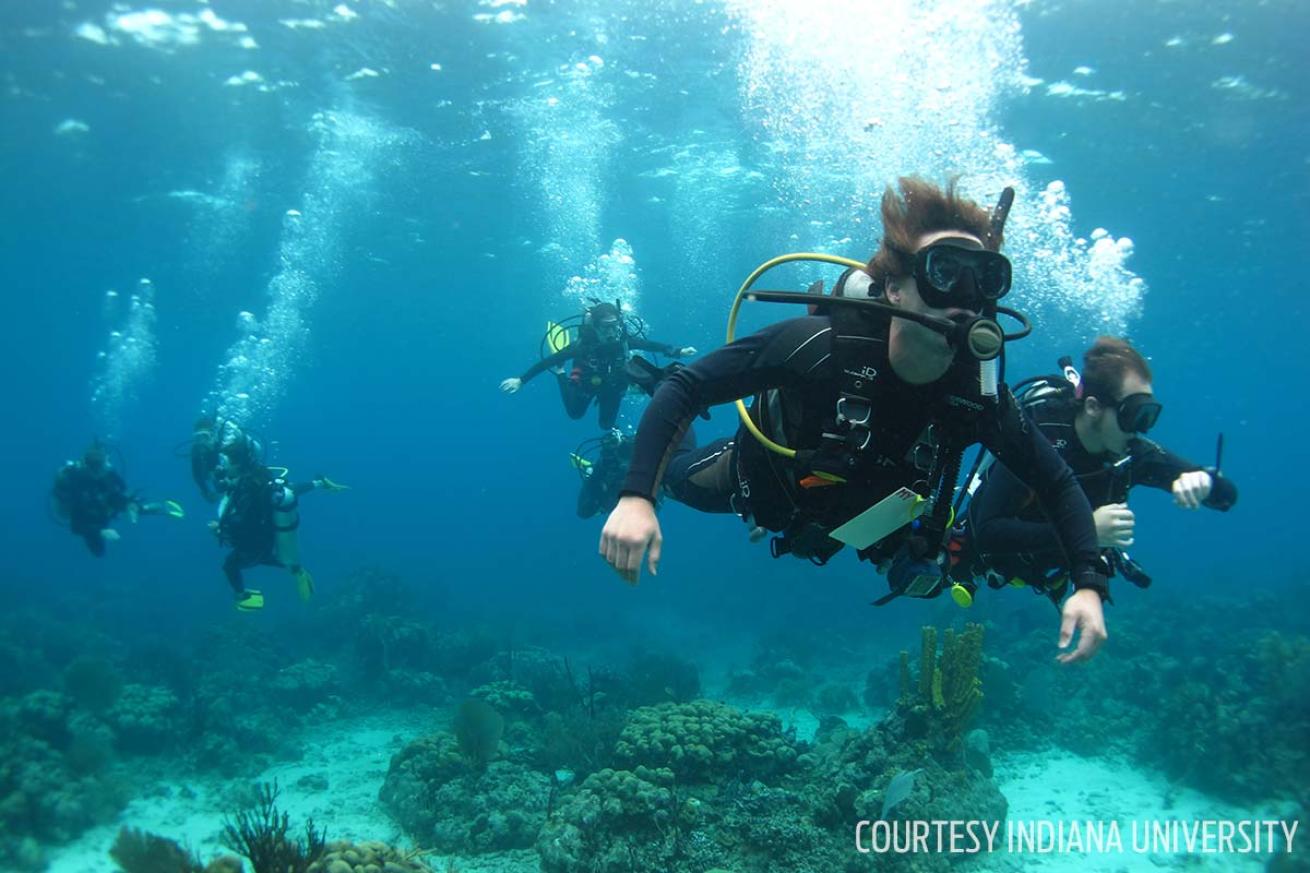 Field projects provide great opportunities to use your scuba skills.

Courtesy Indiana University
Schools That Offer Academic Scuba Diving
Here are a few examples of schools that offer diving and dive-related classes. But this is only a very small sampling. If you are already enrolled in a university, be sure to check the course offerings — you could already be attending a school with its own diving program!
IU has been training scuba divers since 1963. Their academic diving program provides training in both recreational and scientific diving activities. The Office of Underwater Science focuses on the preservation and study of biological and cultural resources of the underwater realm. Field projects include sites in the Florida Keys, Dominican Republic, the Cayman Islands and California.
USC offers its own introduction to scientific diving classes and a marine biology minor. The school's location along the Pacific Ocean gives students access to a number educational experiences outside of a traditional classroom setting, such as the USC Wrigley Marine Science Center on Catalina Island. The center is located in Big Fisherman's Cove, a marine life refuge created in 1989 that is home to a wide variety of marine life, and provides an excellent location for real-world, in-water research.
Northeastern's Department of Marine and Environmental Sciences offers a number of undergraduate and graduate programs for those interested in the underwater world. The department provides hands-on experience and research opportunities through the Marine Science Center and its Three Seas Program. Three Seas is an intensive program for students interested in marine science and features fieldwork, research and diving in New England, the Caribbean and the Pacific Northwest.
IU students loading tanks during an overseas study in the Dominican Republic.

Courtesy Indiana University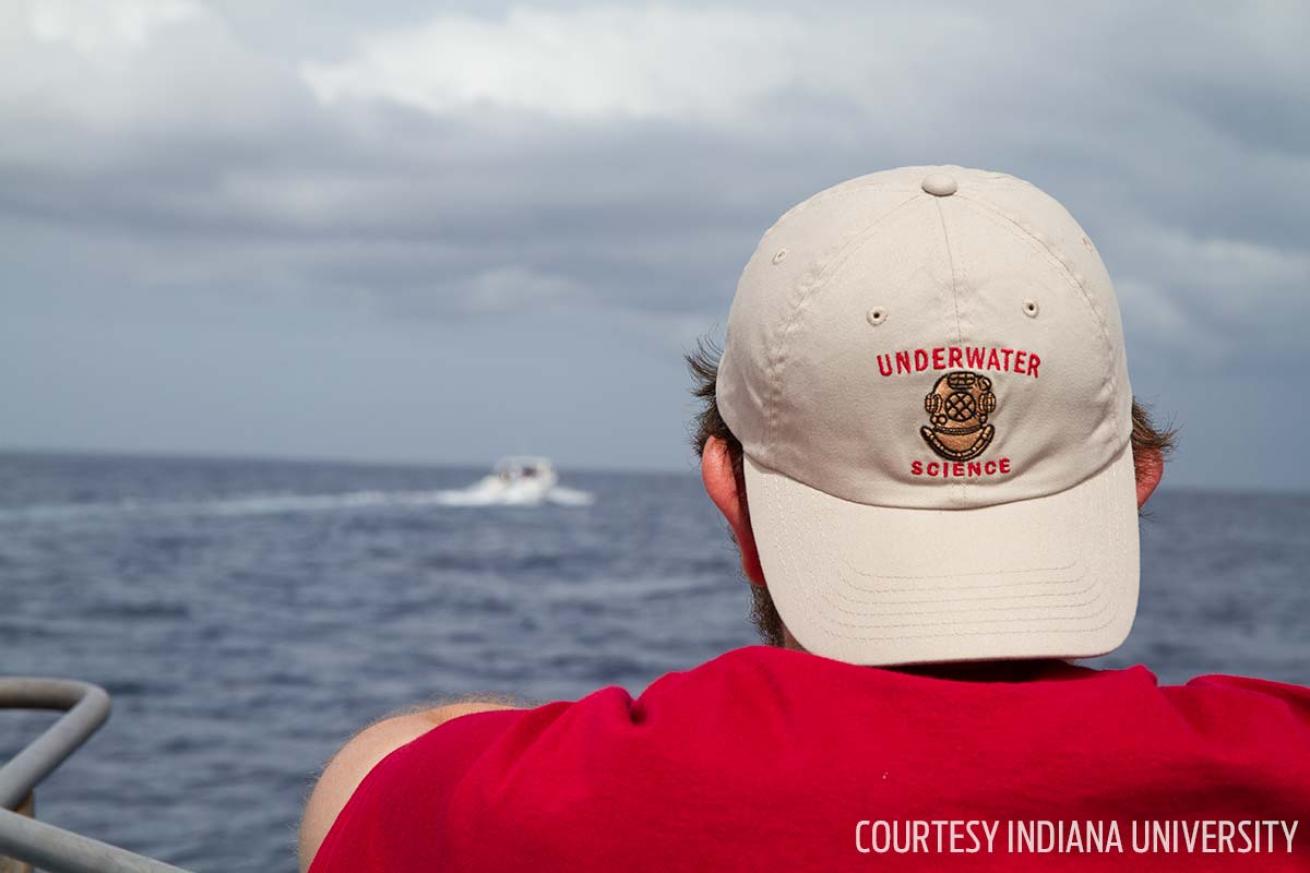 An IU student studies the horizon during a surface interval between research dives in the Dominican Republic

Courtesy Indiana University