Where to Go Scuba Diving in Alaska
COVID-19 travel restrictions and border closings are constantly evolving. There is no guarantee that the dive sites mentioned within this article will be open at your time of travel.
---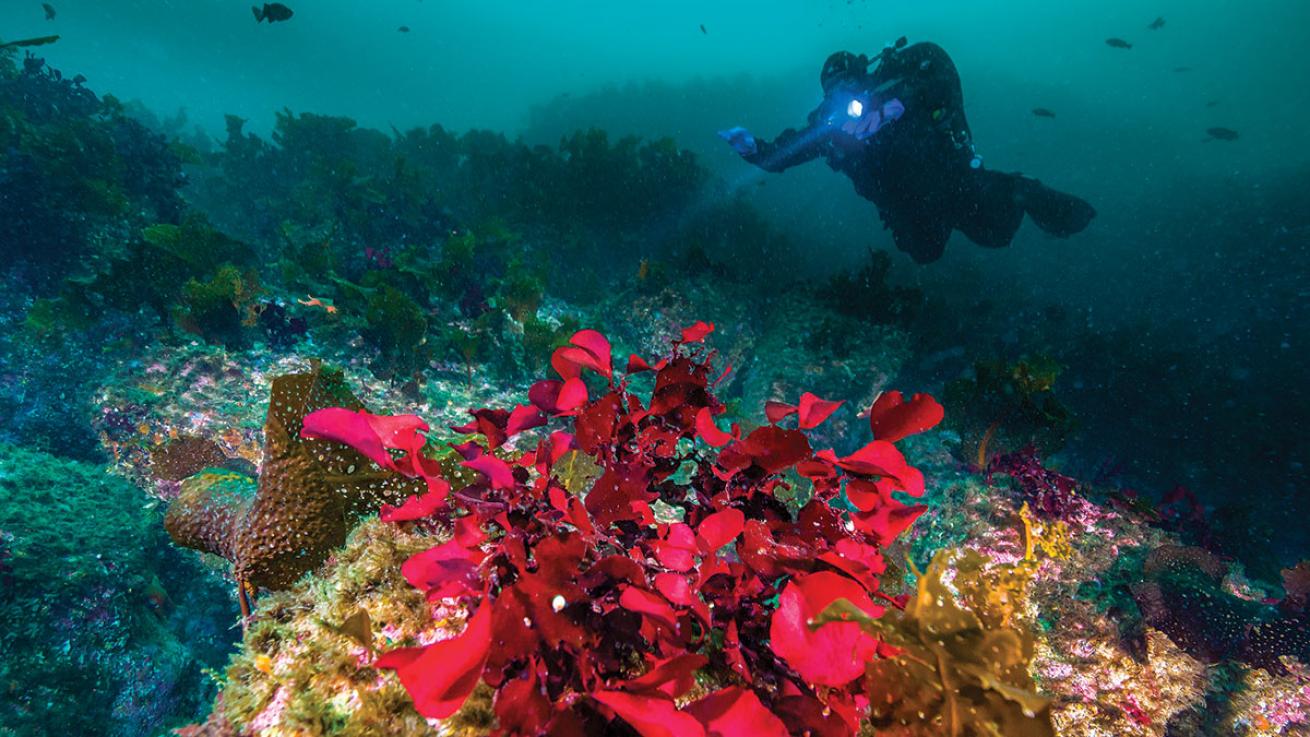 A diver seeks out critters in Resurrection Bay.

Jennifer Idol
Though you can travel to Alaska for a long weekend, you might be ­tempted to stay a month. From grizzly bears and wolves to humpback whales and ­plumose anemones, possibilities for bucket-list ­animal encounters abound in the ­Alaskan wilderness and its nearby waters. ­Begin the journey in Anchorage and make the two-and-a-half-hour drive to stay in Seward, a small town on the edge of the wild.
If You Have One Day
Book a Saturday charter and head to ­Resurrection Bay in Seward, where you can see the most marine biodiversity. Invertebrate life dominates, from lion's mane jellyfish to nudibranchs. As you head out on the boat, look out for ­harbor seals and sea otters. Near the mouth of the bay, Little Mary's Rock blooms at 100 feet with a field of plumose anemones. Afterward, visit the Alaska SeaLife Center, an absolute must-see marine-­mammal rehabilitation facility. In addition to impressive permanent exhibits, you never know who you'll see being cared for at the center, where workers rehabilitate area animals, including baby walruses, Steller sea lions, harbor seals and more.
If You Have Two Days
Return for a charter in the bay and ­visit Boulder City on the first dive. ­Boulders form small swim-throughs and ­provide structure for reef growth. Sea ­cucumbers and starfish fill in the ­spaces between kelp beds. This shallow cold-water reef allows for longer dives along the coastline. Next, request a snorkeling adventure into freshwater streams during salmon-spawning season. Depending on the time of year, you can see different kinds of salmon such as chum and humpy spawn. Though food is expensive in ­Alaska, it is worth celebrating dives with local brews at Seward Brewing Company.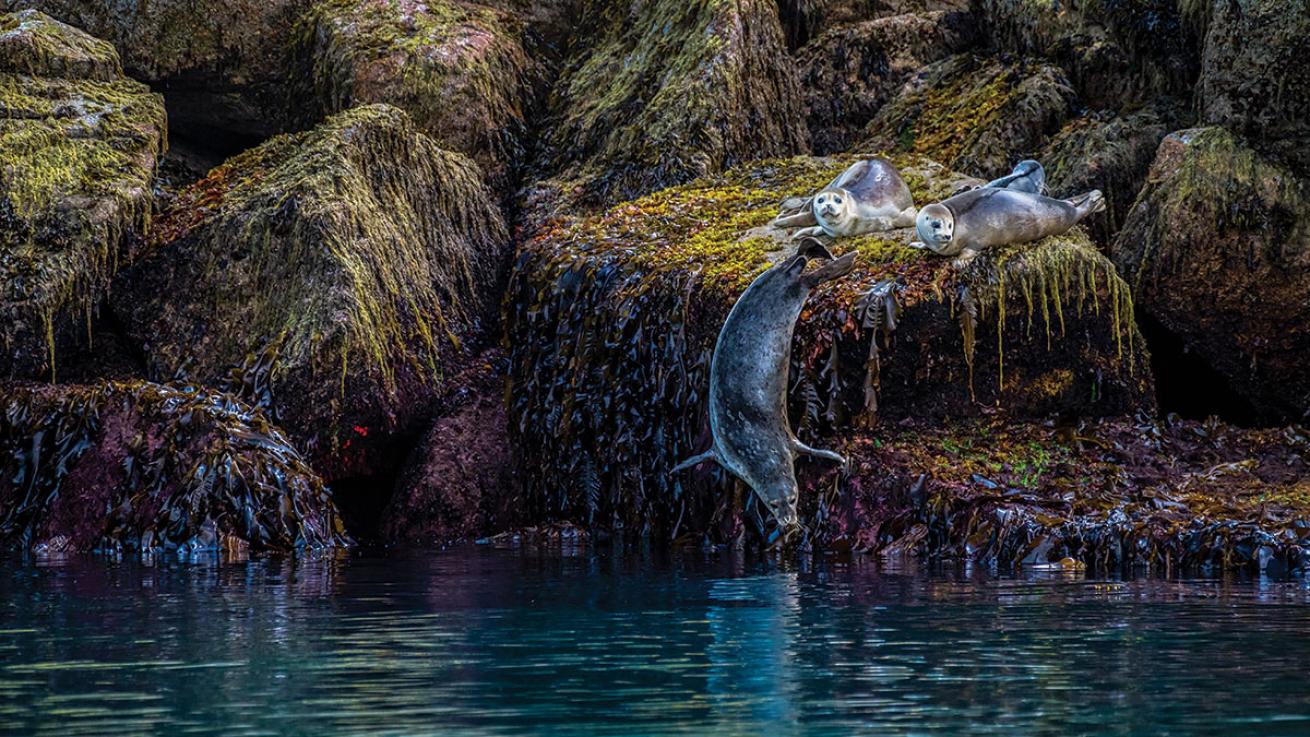 Harbor seals put on a show for travelers en route to their dive site.

Jennifer Idol
If You Have Three Days
Return to Resurrection Bay and explore the western side, where you are more likely to see Steller sea lions and harbor seals. Orca and humpback whales frequent Kenai Fjords National Park, which begins at the mouth of the bay. Look for horned and tufted puffins flying across the water and bald eagles in the treetops. Spend the afternoon on a boat tour to Aialik Glacier or plan a private kayaking tour along the coast. Days are long ­during summer and allow for action-packed itineraries. Hike to Exit Glacier, where you can touch the retreating ice before ­leaving Seward.
Need to Know
When to Go: Summer is warmest and also when wildlife is most prolific.
Dive Conditions: Drysuits or 7 mm wetsuits with hoods make the 58- to 62-degree-­Fahrenheit water very comfortable.
Operators: Dive-equipment rental and charters are available at Dive Alaska.