The Wonders of the Red Sea with All Star
It is one of the richest ecosystems on Earth — Egypt's Red Sea. Giant-stride into these blue waters, and everywhere you look, on every dive you make, you will be in the midst of a mind-blowing experience. You'll be surrounded by swirling schools of fish, gorgeous coral reefs, dolphins and sharks, and thrilling world-class wrecks. Sensory overload may be an overused expression, but it's an apt one for the underwater scenes that unfold right before your eyes while diving in the Red Sea.
It is off-the-chart diving, and only a liveaboard can get you to every wonder in this magical destination. And only the All Star Red Sea liveaboard can indulge you at the same time. From stern to bow, this 159-foot yacht was designed to pamper divers while transporting them to some of the most famous dive sites in the world.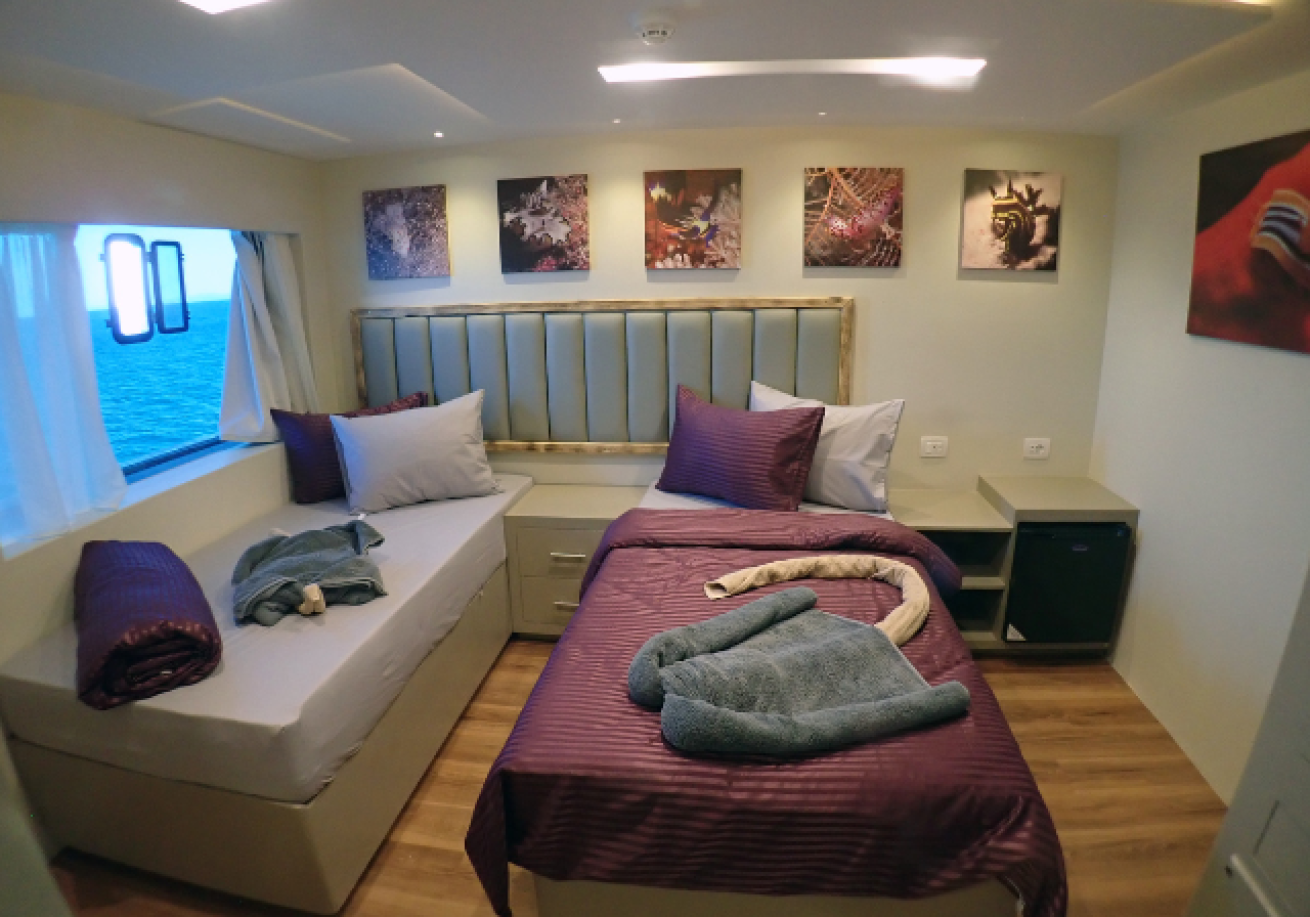 Dive the Red Sea with All Star Red Sea

Courtesy of All Star Liveaboards
All Star Luxury, Comfort and Style
All Star Red Sea takes up to 28 guests on weeklong itineraries. Nothing has been overlooked by the team at All Star Liveaboards in creating a vessel that puts the comfort, convenience and safety of its guests first. The accommodations are exceptional. The main level features the dive deck and platform and eight staterooms, each with seaview windows and ample storage space. The roomy dive deck area has a private hot-water shower, large camera table and personal gear stations. The upper deck makes All Star Red Sea seem like a floating resort, with a swimming pool, sundeck, comfortable chaise lounge chairs, shaded pool bar, and air-conditioned TV room with entertainment options. Six cabins are also located on this level. All 14 cabins have a private bathroom and adjustable, temperature-controlled air conditioning. The electrical outlets are universal with USB ports. The top deck is a spacious sundeck with open-air and shaded seating. It is a place where you can relax in the Jacuzzi or on a lounge chair and take in spectacular views of the Red Sea. The lower deck houses a spacious restaurant area where the kitchen staff serves incredible gourmet meals. The All Star Red Sea boat crew will tend to all your needs, from the moment you wake up until you turn in for the night.
All Star Specialty Charters
The All Star staff will spoil you as a diver, too, by offering flexible itineraries that can be adjusted according to conditions, warm towels after every dive, delicious snacks and even unique charter weeks led by two knowledgeable cruise directors. Dr. Elke Bojanowski is a shark expert and founder of Red Sea Sharks. During All Star's "Shark Week" trips, she gives presentations on the oceanic whitetips and schooling hammerheads found in the area and explains how you can help protect them. Ahmed Fadel is an expert tech diver, and he offers both tech-focused trips during certain itineraries. These trips are designed so that divers can truly get the most out of their advanced certifications (including rebreather) and explore beyond the limits of recreational diving on dive sites that will impress even the most seasoned tech divers. The dive staff also offers dive instruction, ranging from Advanced Open Water to Tec 50 (PADI) or Extended (TDI).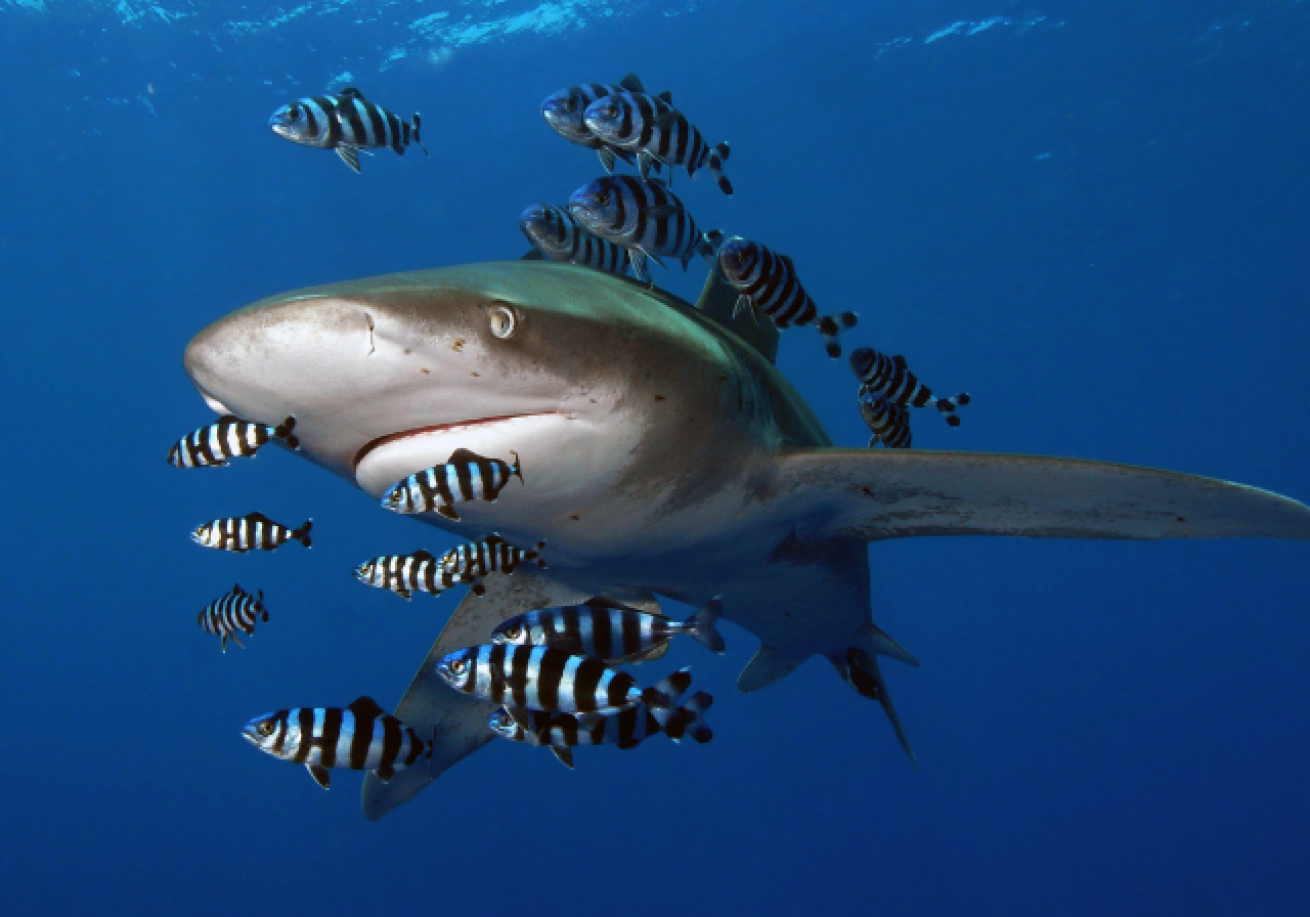 Courtesy of All Star Liveaboards
All Star Charter Itineraries
Depending on the All Star Red Sea itinerary you choose, you'll depart from either Hurghada or Port Ghalib. Northern Red Sea trips include Ras Mohammed Nature Reserve, established as Egypt's first national park in 1983, and the Straits of Tiran, the famous Thistlegorm wreck and Abu Nuhas (including the Carnatic, Giannis D and Chrisoula K wrecks). Dolphin encounters are common, and lucky divers may also spot hammerhead, silky, thresher or whale sharks. The highlights of the southern trips include the marine parks of Brothers Islands (including the Numidia and Aida wrecks) and Daedalus Reef. Oceanic whitetip sharks are often spotted on the southern itinerary at Elphinstone Reef.
All Star Add-on Land Tours
When your dream dive vacation is in a location that is home to some of the world's most impressive historic and cultural monuments and buildings, you should plan to add on at least one land tour. All Star Liveaboards can help you arrange one of several possible land tours around Egypt, either before your liveaboard charter departs or after it ends. Though the Pyramids of Giza are the most popular among visitors to Egypt, dozens of other monuments and museums are scattered around this ancient land and are worthy of discovering. You may want to consider visiting Cairo or taking a Nile River cruise. Whatever you choose, All Star can help arrange it as part of your vacation, including your hotel stay pre- and post-charter.
Book Today!
So many possibilities and so many wonders in Egypt's Red Sea. Don't wait to make a dream vacation come true. Discover the very best of this amazing destination and book a trip aboard the luxury liveaboard All Star Red Sea.
Contact
(800) 327-9600, [email protected], allstarliveaboards.com
---