8 Things to Know Before Scuba Diving in Galapagos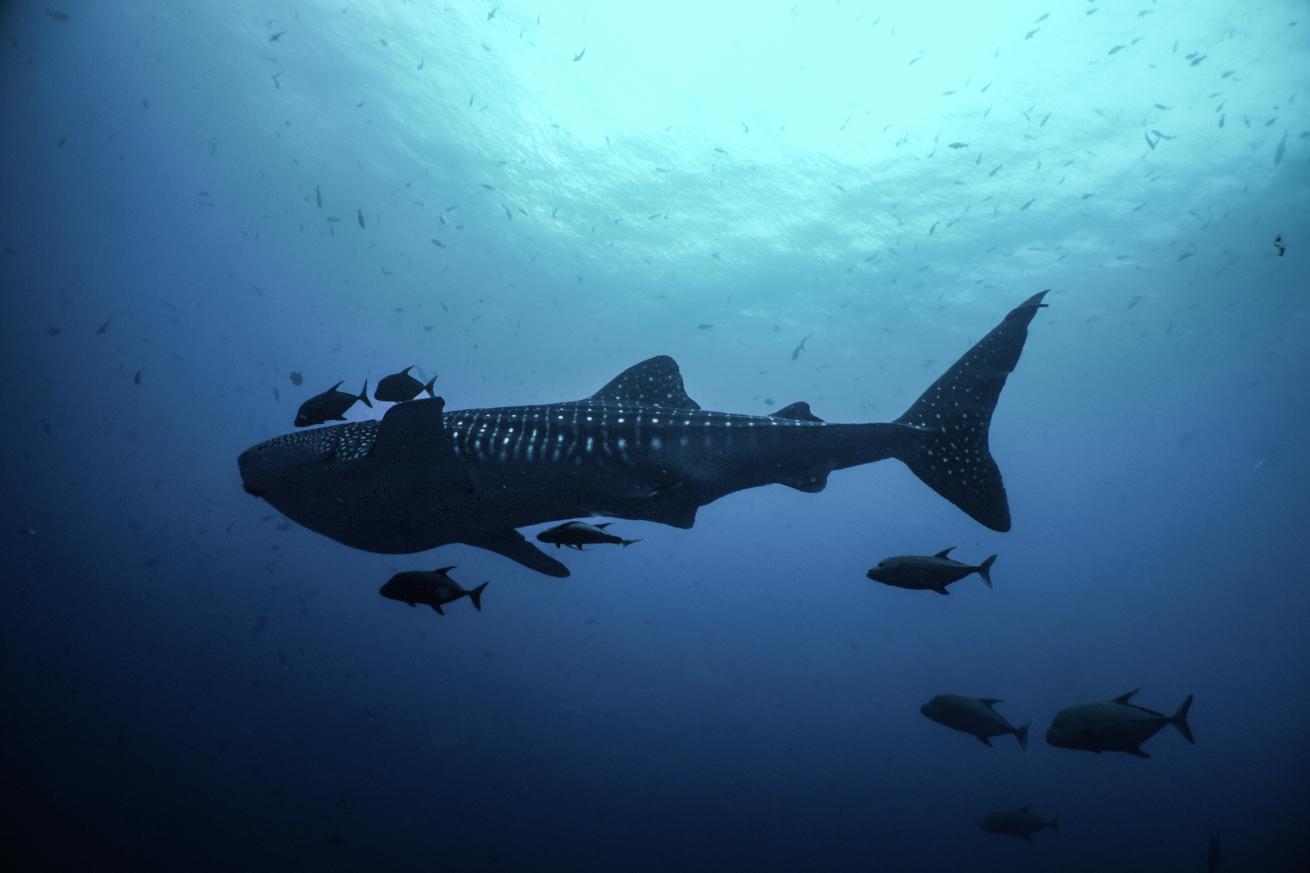 An awe-inspiring whaleshark swims at Darwin and Wolf. Scuba divers are able to upload images, like this one, to the Galapagos Whaleshark Project and help as citizen scientists.

Martina Alvarez
What you need to know before scuba diving in one of the best destinations in the world.
In the Galapagos, you'll find nature at its most impressive, with its wild beauty captivating all who are lucky enough to visit. It is one of the best scuba diving destinations and is likely already at the top of your bucket list. This awe-inspiring archipelago, a UNESCO World Heritage site and the second-largest marine reserve in the world, lures divers with its unique blend of endemic species and underwater wonders.
Since the start of my scuba diving journey 10 years ago I have been entranced by videos of schools of hammerhead sharks, sea lions and marine iguanas found in the waters of the Galapagos. After all these years, I finally got to live my dream and it went beyond my expectations. Schools of hammerhead sharks, dolphins, turtles, whale sharks, sea lions, Galapagos sharks and even mola-mola impressed me with their beauty.
Galapagos is a magical place–a realm where marine life outnumbers human beings and environmental regulations prioritize respecting marine life. For a week, I was able to enjoy more than 25 dives on the different islands, including the infamous dive sites of Darwin and Wolf.
Adrenaline pumped through my veins diving in strong currents surrounded by sharks in this remote wilderness. Due to these conditions, Galapagos is for advanced and adventurous divers only. To best prepare for your dream vacation, here are the top eight things you need to know before booking your ticket.
Related Reading: The Charismatic Animals You Can Only Dive With in the Galapagos
1. Be ready to wear a 7mm wetsuit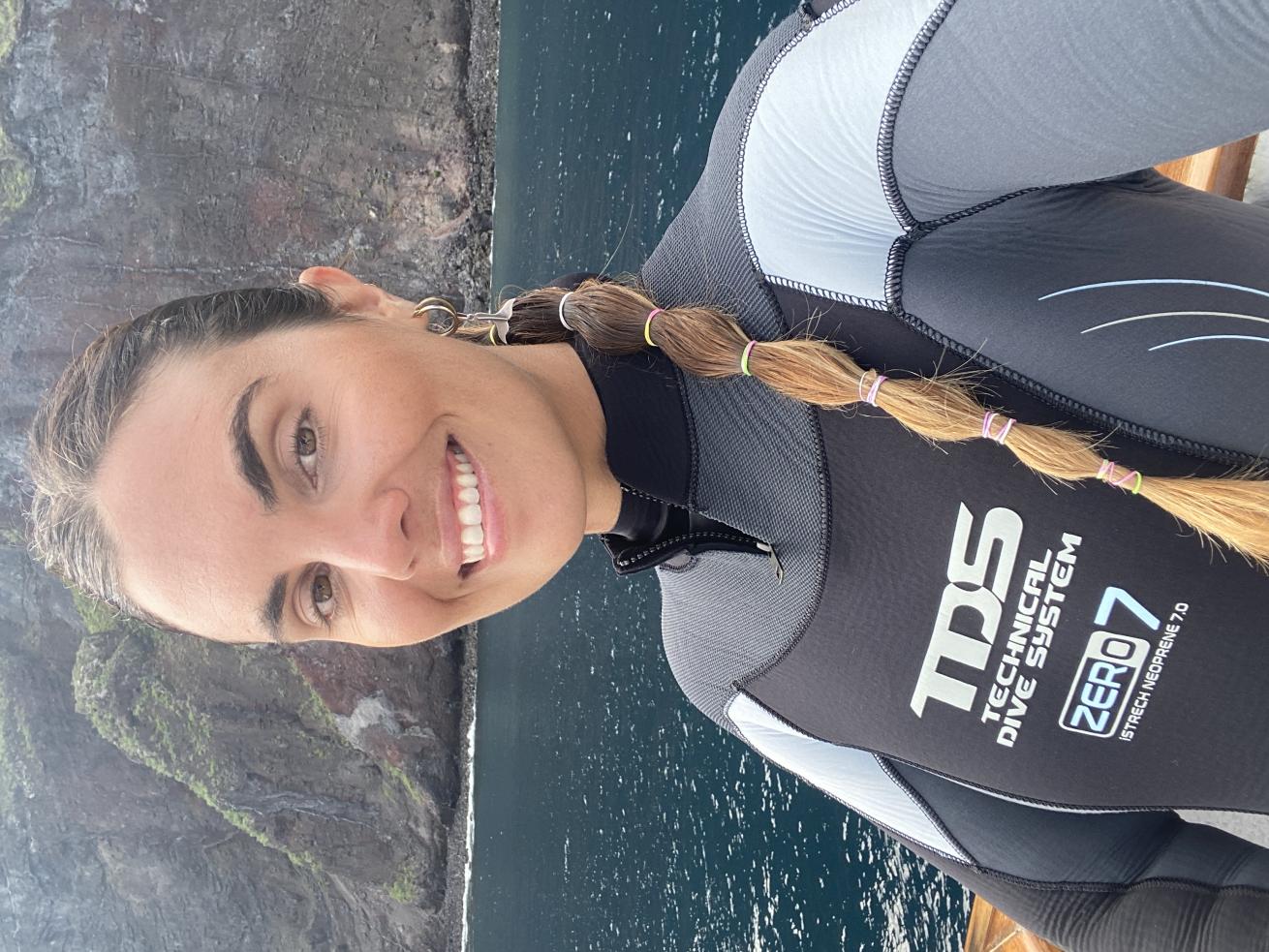 The author in a 7mm wetsuit keeping her warm during the cold and repetitive dives.

Martina Alvarez
Don't be fooled by images of bikini-wearing women at Galapagos beaches, under the sea of the archipelago the waters are frigid. You will need a 7mm wetsuit and consider adding a thick hood, especially if you are doing repetitive dives. Some divers and instructors decided to opt for an even warmer drysuit.
During the cool season, the southern Humboldt and Peru currents cool the water temperature to as low as 60 Fahrenheit (15 Celsius).
Related Reading: ScubaLab Reviews Nine 7mm Wetsuits
2. The colder the better
If you are planning your diving trip and you still haven't decided what month to visit–I recommend you go when the water is colder, as it is when you will have more chances of watching the numerous schools of hammerheads. They are usually seen in deeper and colder waters, and this happens when the Humboldt Current arrives to the islands September through November.
3. No WIFI onboard
If you are planning to dive on a liveaboard, forget about working on those days. It is unusual to have wifi or cell service even on the fanciest boats. Whether you think this is good or bad, it is a perfect reason (or excuse) to disconnect from the working world and reconnect with nature.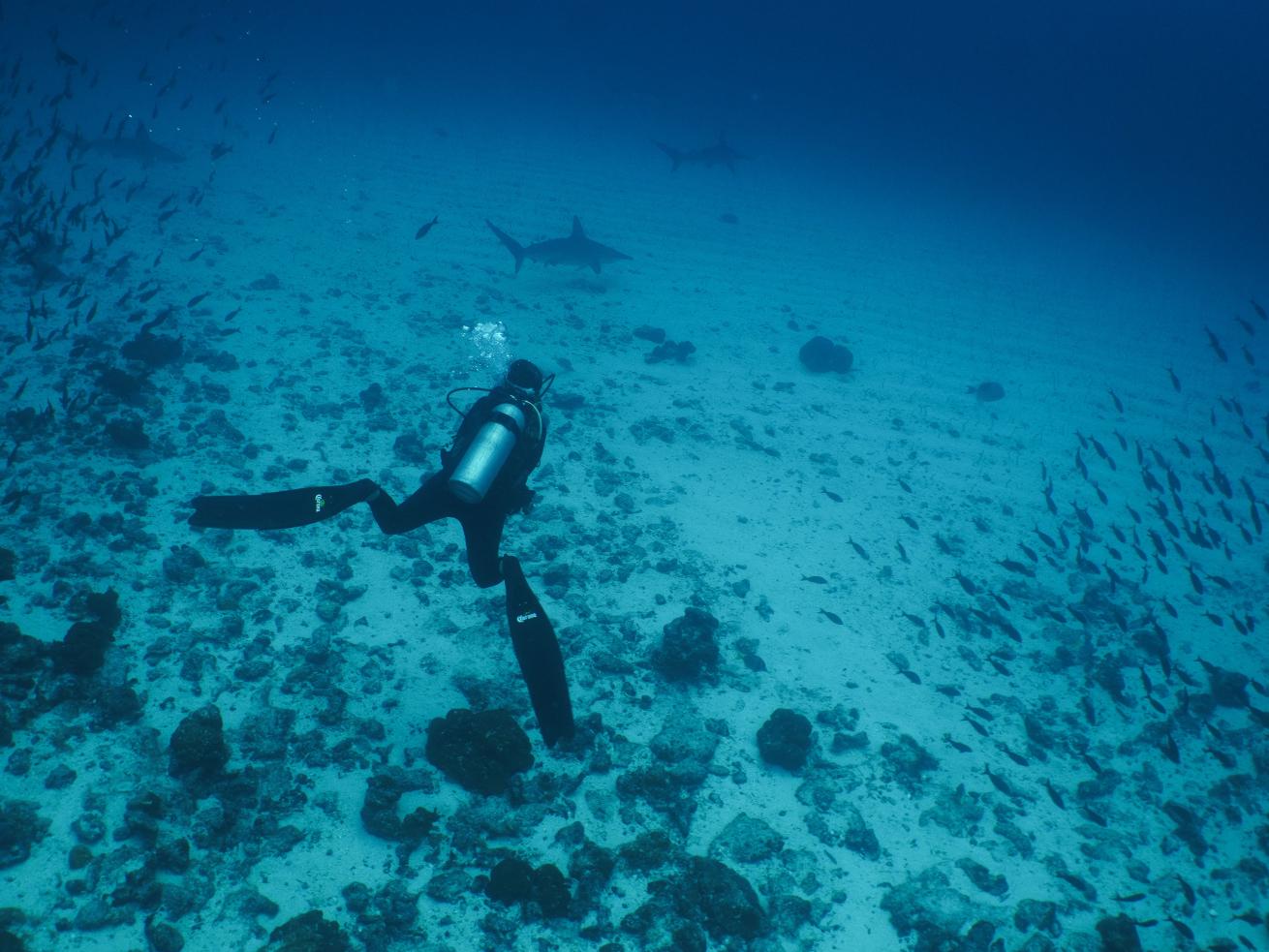 Enjoying the strong currents with my freediving fins.

Sam Oziel
4. Freediving fins are a game changer
Due to the strong currents, freediving fins may make your diving easier, helping you to move forward and get less tired. I took both and once I tried my freediving fins I never took them off.
5. Galapagos is a great Nitrox Diving Destination
I recommend getting enriched air (nitrox) certified before your trip. It is a simple one-day course that does not require in-water training, so you have no excuse! Scuba diving with nitrox gives you more no decompression dive time. This means more time underwater, especially on repetitive scuba dives and at depth–which you will be doing on a Galapagos liveaboard. Having your nitrox certification is required on some liveaboards.
6. Wearing gloves it's a must!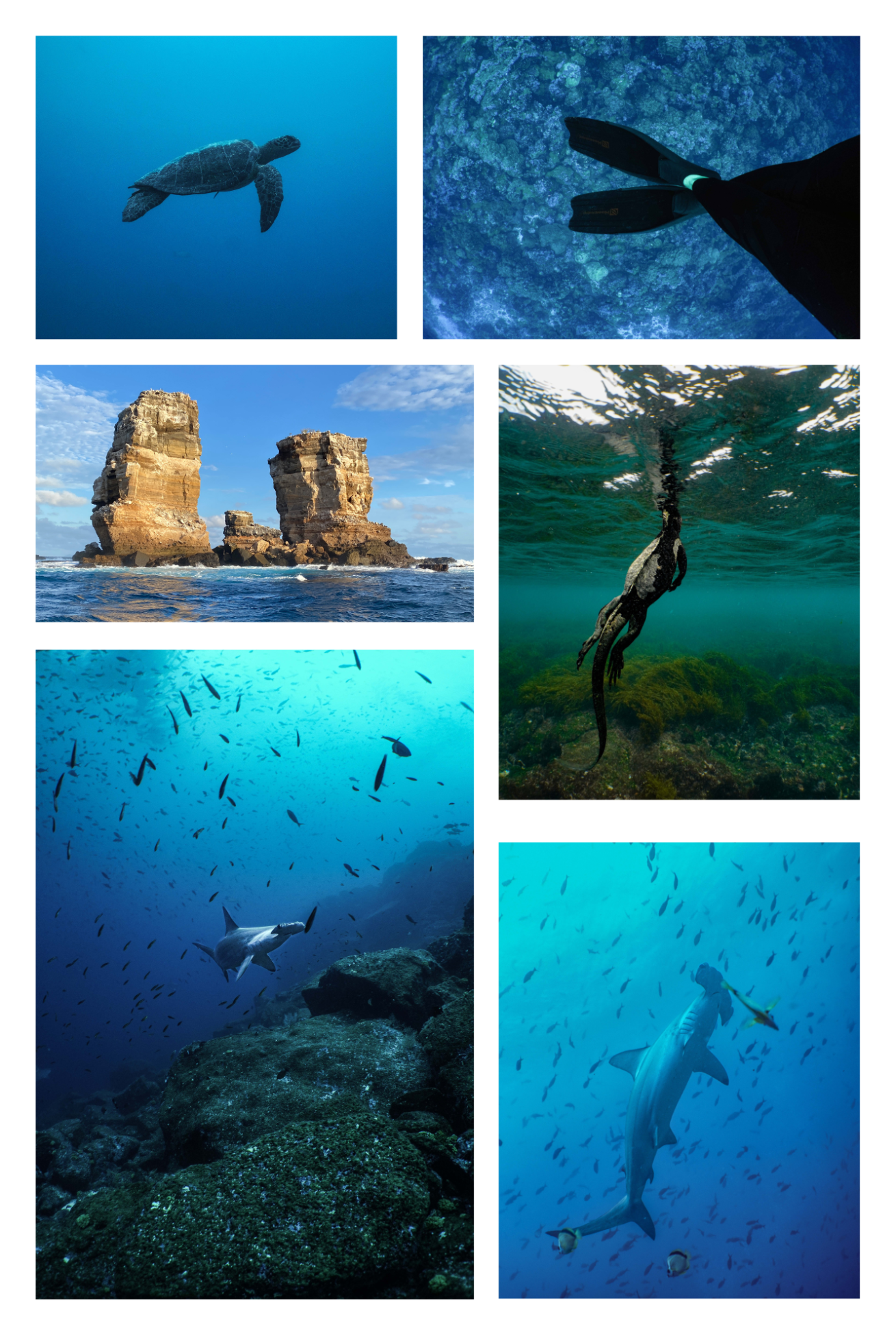 Galapagos is a bucket list dive destination for many divers. Some of the most iconic animals and landscapes include schools of hammerhead sharks, turtles, marine iguanas and Darwin (previously an arch, now in pillar formation.)

Martina Alvarez
This was my first time wearing gloves while diving. The main reason to wear them is not the cold weather but the currents. Sometimes they can be so strong you need to grip a rock to stay in place, and a glove (even if it's only one) may help you. Please remember it's essential to look before you grab, making sure to avoid corals are fragile marine life.
7. Wide angle is the best option for your camera
If you are passionate about photography and you are deciding which lens to take, my suggestion is a wide angle. Marine megafauna will frequent you during your dive. Having a wide-angle lens will ensure the largest whale shark will fit in your frame.
Related Reading: Whale Sharks, Warm Waters and Wonderful Wrecks: Everything You Need to Know About Diving in the UAE
8. Don't forget to look up
Dives in Galagagos are usually deep but remember to look up from time to time when you are in the water. Anything might happen in the Galagagos and you never know what you may come across! During my deep dives, I saw dolphins, whale sharks, hammerheads and sea lions swimming near the surface. It was a real dream come true!
---