Whale Sharks, Warm Waters and Wonderful Wrecks: Everything You Need to Know About Diving in the UAE
Indonesia, Mexico, Egypt, Australia. Ask any avid diver where's next on their list and they'll probably mention one of those spots. When you talk about diving destinations, the United Arab Emirates rarely gets much attention despite its central location. But the UAE has much to offer when it comes to the underwater world, and here is why it should be at the top of your must-dive list.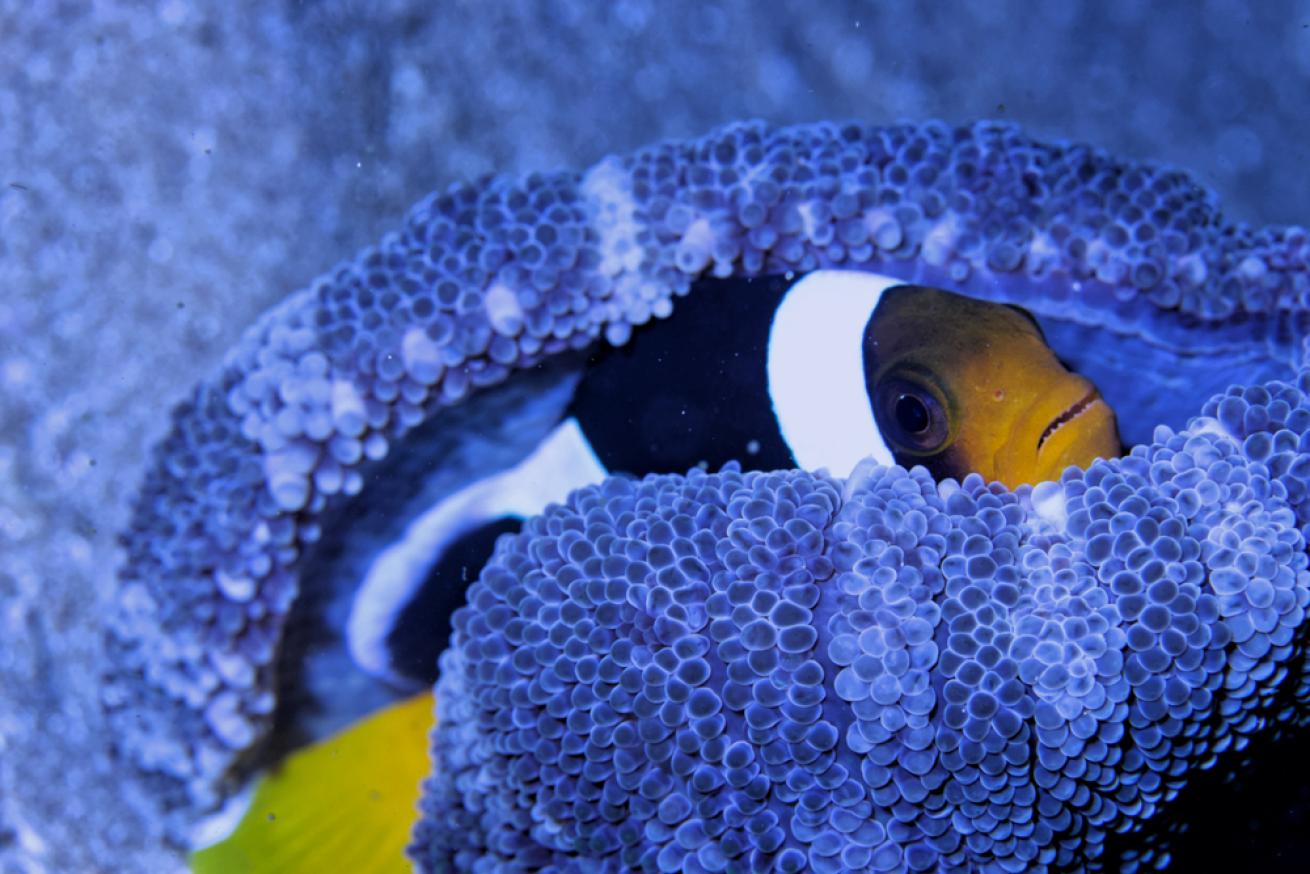 Hiding anemonefish underwater in Fujairah.

Shutterstock.com/[diver_raamadan](https://www.shutterstock.com/g/diver_raamadan)
The UAE's Diving Gems - What Can You See Here?
Reef dives, wreck dives, drift dives and more. The UAE doesn't hold back when it comes to dive sites and the warm waters of the Arabian Gulf make it accessible for all on a year-round basis.
And it's not just the range of topography and currents that make this part of the world so fascinating for divers. Its conditions and position make the UAE (and, in particular, Fujairah) a top spot for ticking off those bucket-list sites, with sightings of whale sharks, mantas, zebra sharks and turtles.
And, with several newly-established marine protected areas, the diving here only promises to get better with time.
Best Dive Sites in The UAE
Fujairah
Most of the UAE's best dive sites are off the coast of Fujairah, especially if you're a diver who likes variety. Scuba diving in Fujairah is accessible to divers of all levels and experience. The majority of dive sites average 60 feet, making them ideal for open water divers. For divers wanting to become certified or who already hold their advanced certification, there are also stunning sites reaching 100 feet.
Related Reading: The Best Destinations in the World for Diving with Big Animals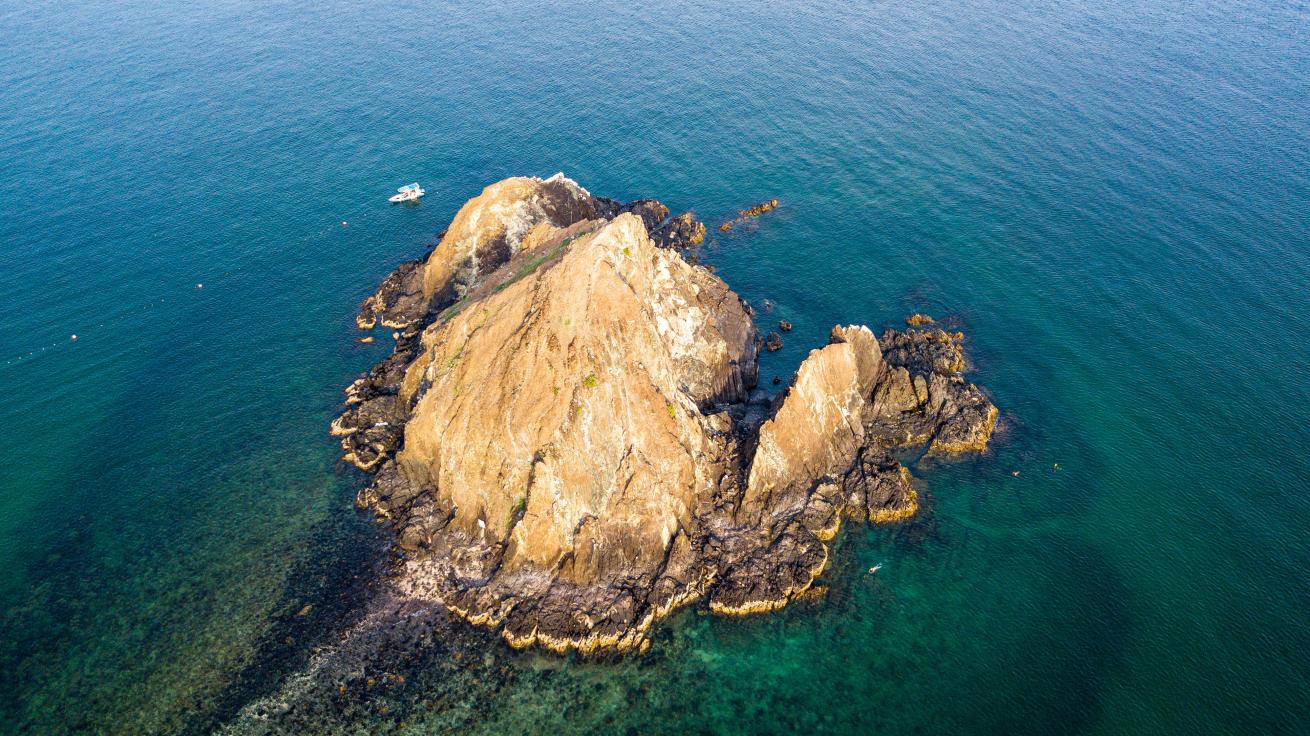 Aerial view of Dibba Rock, a popular dive site off Fujairah, UAE.

Shutterstock.com/[Flavio Almeida](https://www.shutterstock.com/g/FlavioAlmeida)
One of the UAE's most-famed dive sites is Dibba Rock: a small, rocky island with a long sloping rocky reef filled with purple and green whip corals. Here, you'll find barracuda, jawfish, clownfish, snoozing turtles – and even the occasional whale shark!
Swim through Hole in the Wall dive site's opening that gives way to turtles or rays. Admire the clouds of schooling fish at Inchcape as bannerfish, parrot fish and puffers swim all around. Macro divers will love Anemone Gardens, famed for its nudibranchs and sea horses, while more experienced divers should check out the fourth rock at the ever-popular Sharm Rocks. And we'll give an honorable mention to Car Cemetery, where, as its name suggests, you'll find a dive site with around 50 cars sunken back in the '80s that's popular with underwater photographers.
Dubai and Abu Dhabi
Swap one shoreline for another and venture across the UAE to dive in Dubai and Abu Dhabi. Dubai is most known for Deep Dive Dubai: an artificial pool with a depth of 196 feet (60 meters,) almost 4 million gallons (14 million liters) of water and an estimated 33,000 sea creatures. But if you prefer your diving to be a little more natural, you'll find Zainab Wreck around 45 minutes from Palm Jumeirah, with opportunities to swim among barracudas and yellow snappers.
Related Reading: What It's Like to Dive the World's Deepest Pool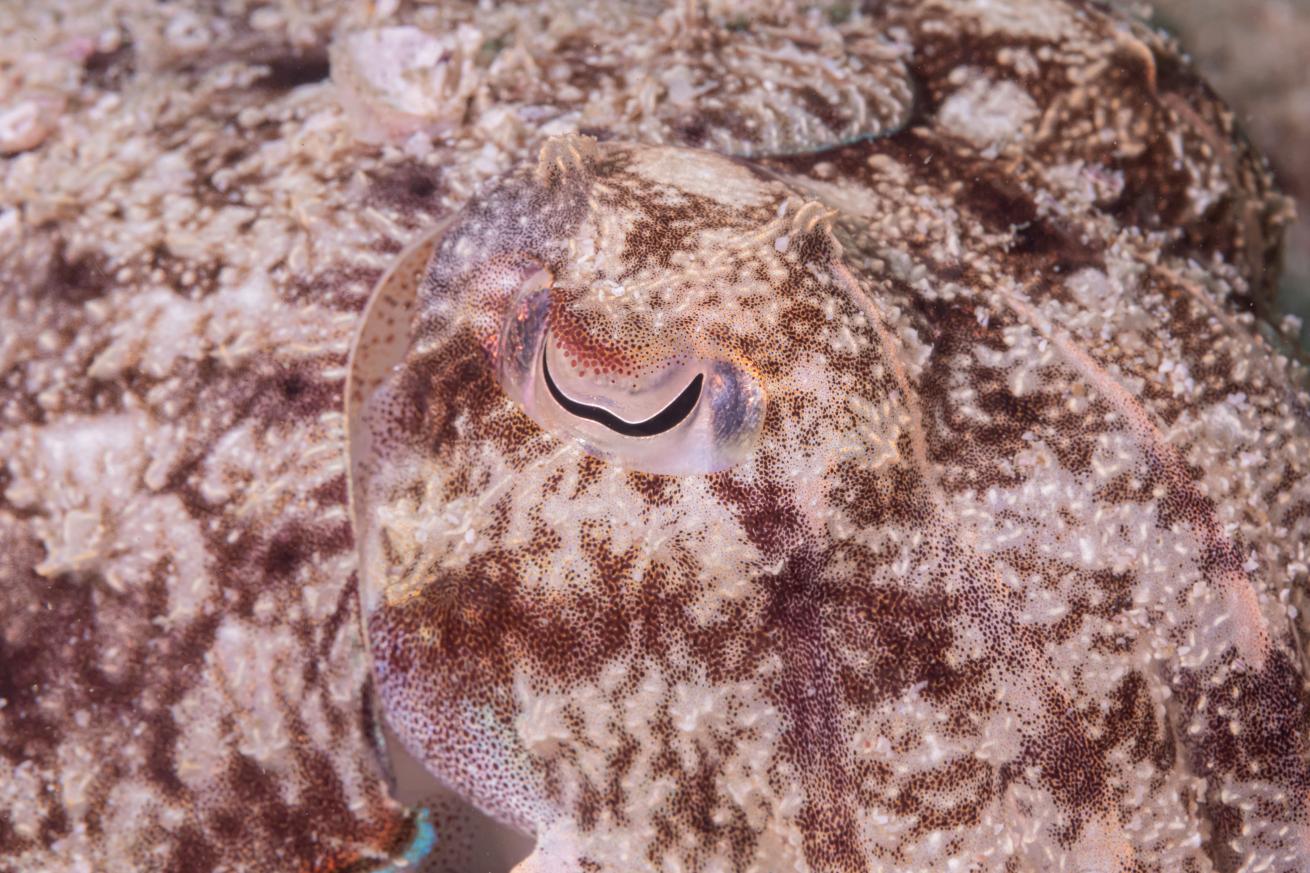 Close-up shot of a cuttlefish found in UAE.

Shutterstock.com/[Marisa Engelbrecht](https://www.shutterstock.com/g/Marisa+Engelbrecht)
For night diving, check out Martini Rock: one of the deepest dive sites in Dubai that's home to turtles and rays. Just starting out? Jumeirah Beach offers a safe-yet-intriguing welcome to the world of scuba, with an artificial reef system featuring tanks, cars, and sculptures. Or visit The World Islands, a half-finished group of artificial islands adjacent to Palm Jumeirah, that's considered one of the best up-and-coming dive sites in Dubai, with a colorful array of flora and fauna.
There are many diving companies in UAE to choose from, check out a list here.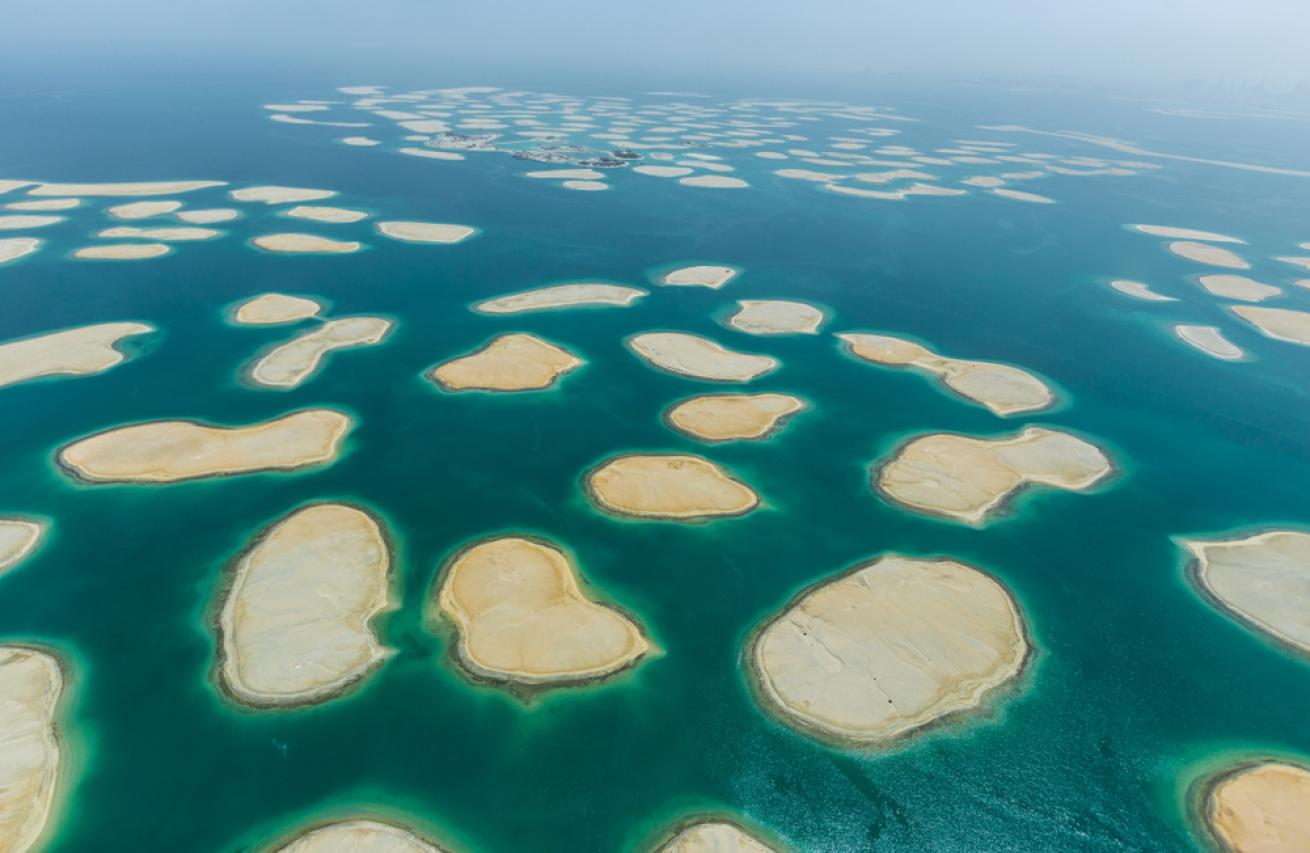 Aerial view of the artificial World Islands in Dubai, UAE.

Shutterstock.com/[Lukas Gojda](https://www.shutterstock.com/g/kesu01)
Planning Your Diving Trip To The UAE
Water temperatures in the UAE don't vary much throughout the region or the year, making it attractive to divers, but make sure to check the air temperature before packing your bags. Most divers like to visit during the cooler months from November to April when the water temperatures range from 72 to 82 degrees Fahrenheit (22 to 28 Celsius) and the air is around 77 to 86F (25 - 30C).
If you're someone who prefers warmer waters, visit in the summer months for temperatures of around 86F (30C) underwater and as high as 113F (45C) on land. As a result of these warm waters, you can leave your thicker wetsuits at home and dive here in a 3mm wetsuit or even just a dive skin.
Related Reading: Five Great Desert Dives
Almost all international airlines fly into Dubai, and from there, it's easy to travel overland to reach Fujairah or Abu Dhabi. If you're venturing onwards to somewhere else in the world, it's worth extending your layover in the UAE to squeeze in a few days of diving (allowing an extra 24 hours before your next flight) to tick some of these incredible dive sites off your list.
---