Ask a Pro Photographer: How to Capture the Perfect Shot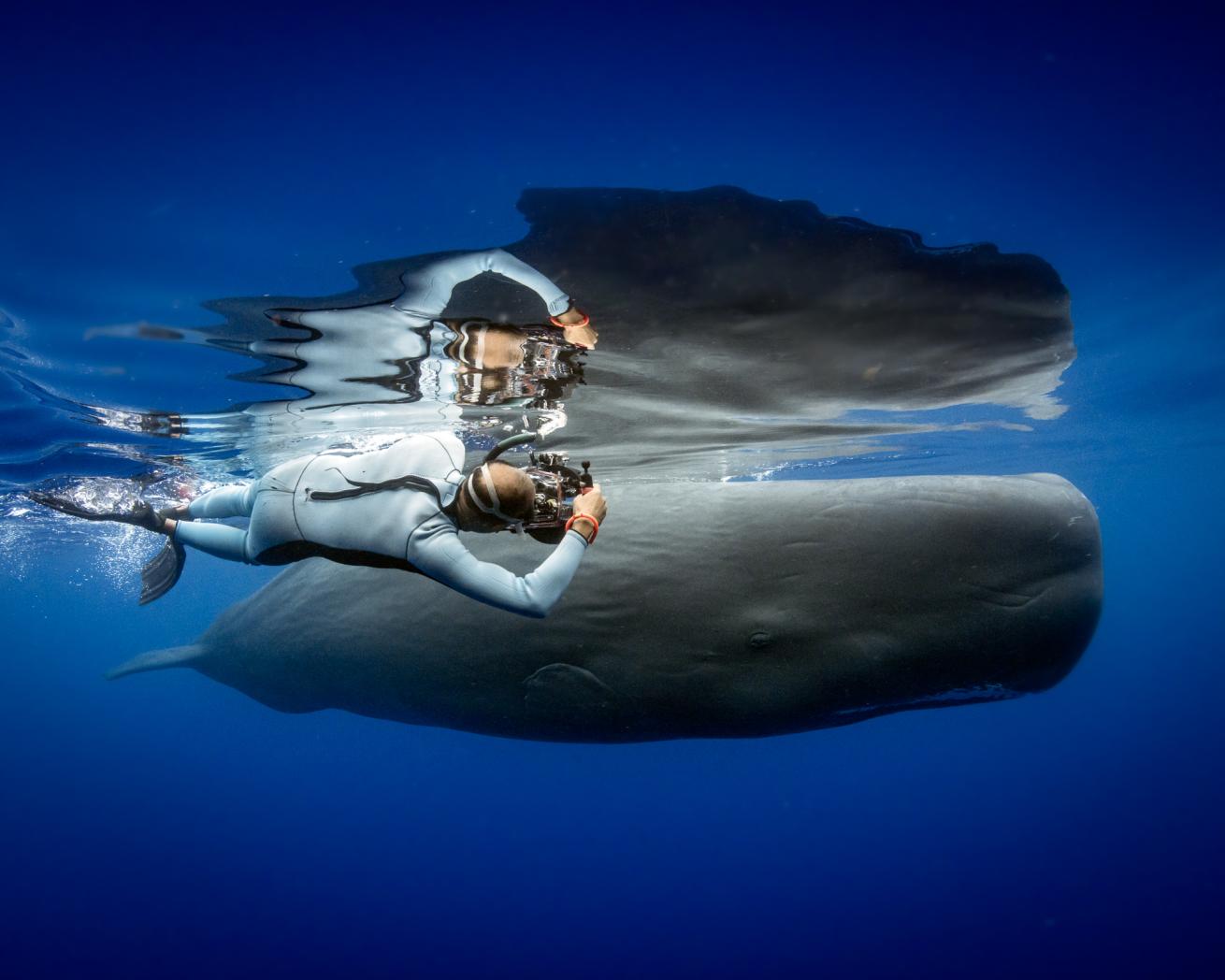 Sperm whale reflections in Dominica. Captured under a special government permit.

Jay Clue
It wasn't too long ago that I was running around, mashing buttons on my little point-and-shoot camera, praying that some sort of magic would happen and I'd capture National Geographic's next cover photo. I quickly came to realize that it takes a tiny bit more than simply pushing buttons to professionally capture the beauty of our planet. However, with a few years of practice and the help of some really amazing humans, I was able to turn photography into my full-time dream job. I wholeheartedly believe that if it weren't for those incredible people who took the time to teach me photography tips or give feedback on my work, I wouldn't be where I am today.
Introducing Ask a Professional Photographer
Starting this month, I'm teaming up with Scuba Diving magazine to answer your burning questions about photography and cinematography, and hopefully, I can help you on your journey like my amazing mentors did for me. Whether it's composition tips, figuring out camera gear, understanding exposure, learning storytelling or sharing delicious pancake recipes—whatever you might want to know, I've got you covered.
Every month, Scuba Diving will be holding an Instagram session where you can submit your questions. We'll be answering some of the questions on social media and will pick a question each month to answer in depth in an online article. For more details, see below. To kick off the new series, Scuba Diving's digital editor Kristin Paterakis asked me to share one of my favorite underwater photography tips. Are you ready for it? Any guesses? Let's roll!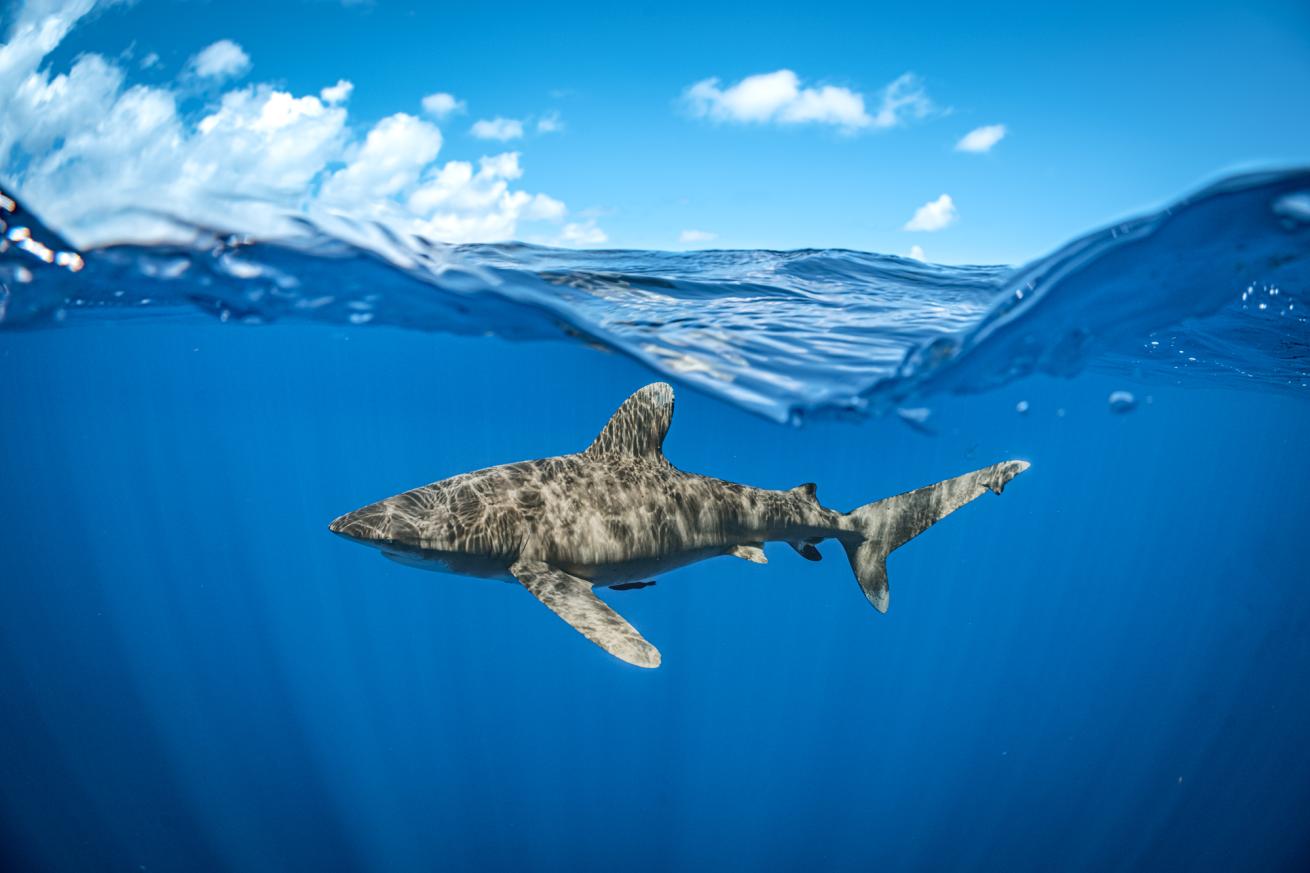 Oceanic whitetip shark cruising off the coast of Cat Island, Bahamas.

Jay Clue
Ninja Photo Tip #27: Understand your subject
Diving brings us some incredibly mind-melting wildlife encounters. It's probably the main reason most of us head back into the ocean whenever we have the chance. When you least expect it, the ocean delivers pure magic, like the elusive whale shark that appears on the last dive of a trip. So, it is understandable that we don't always stop to think when the rush of an encounter overtakes us. But, take a moment to consider how the same encounter might be for the whale shark.
Imagine for a second that you are walking to work. Then, all of a sudden, I appear out of nowhere. Before you can grasp what is going on, this 6-foot-2-inch, 230-pound guy covered in tattoos is running full speed at you with camera in-hand, huffing and puffing like a freight train. It sounds like the beginning of an episode of "Law & Order," right? While I'm pretty sure our ocean friends don't have Netflix, they'd definitely feel the same as you.
Related Reading: An Unforgettable Dive: the Reef that Transformed Me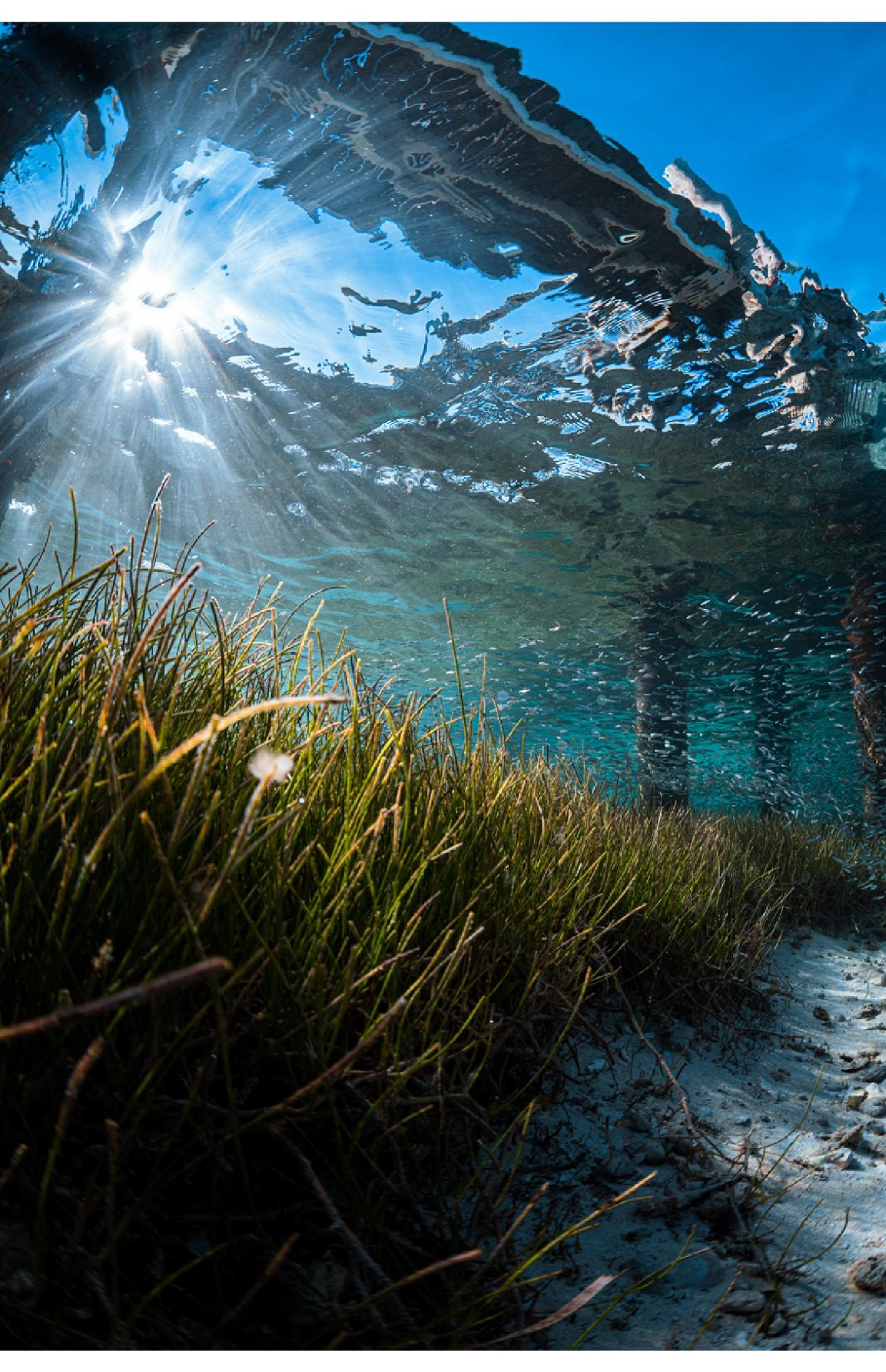 Finding new angles with seagrass and sun rays.

Jay Clue
If you've ever listened to a wildlife photographer speak about how they captured an incredibly stunning shot, you'll almost always notice two things.
First, they waited for hours, days or even years for that one very special moment to happen. In other words, they exercised patience and didn't run across the Serengeti chasing every lion they saw.
Second—and this one might be a little less noticeable—they watched and studied their subjects to figure out how they act, where they go, how they socialize and so on. You don't just pack a bag and set off for a random river in New Jersey one day with hopes of capturing shots of grizzly bears picking off salmon. You'll quickly learn there are no grizzlies in the Garden State.
If you look into a lot of accomplished nature photographers, you'll find that many of them have some sort of background experience that lends help to understanding their subjects, whether it's marine science, environmental studies, veterinary training or just learning to look at the world through the eyes of a naturalist.
Related Reading: Rose Huizenga Named Sea Hero for Making Conservation Careers Accessible
The more you understand your subject and its environment, the better photos you are going to get of them. This is true whether you're trying to photograph a 12-foot tiger shark in the Bahamas, a nudibranch in the shallow reefs of Indonesia or a fashion model in a New York studio.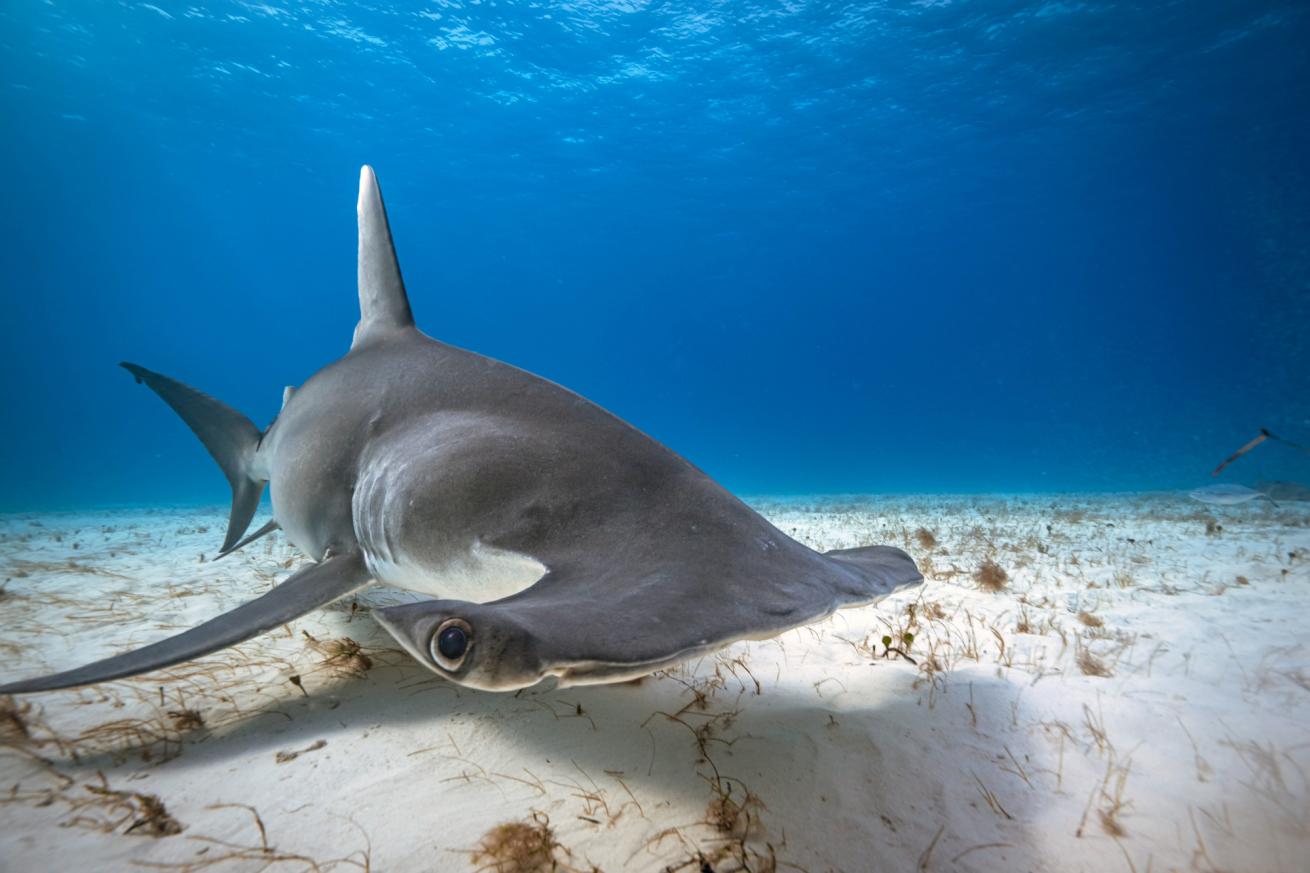 Getting up close with a great hammerhead shark.

Jay Clue
Before traveling somewhere new, look up information on the subject you want to photograph and the environment it inhabits. Check out how other photographers have shot it before so you can get ideas of how the animal's behavior might be. Then, when you get there, chat with the local guides for tips and advice. They're in the water with them all the time and are gold mines for localized details you won't find online. Once in the water, instead of racing after that manta, be patient. Take a second to watch how it moves and interacts with the divers so you can put yourself in the best possible place to line up that perfect shot without scaring it away. I promise you'll be surprised with the results.
Keep rocking those shots, and I'll see you next month, ninjas!
---
Ask a Pro Photographer is a monthly column where Jay Clue answers your questions about underwater photography, cinematography and conservation storytelling. Topics are chosen from our audience. If you have a question you'd like answered in a future Ask a Pro Photographer column, join us on Instagram at @scubadivingmag the last week of each month, or submit your questions using this form.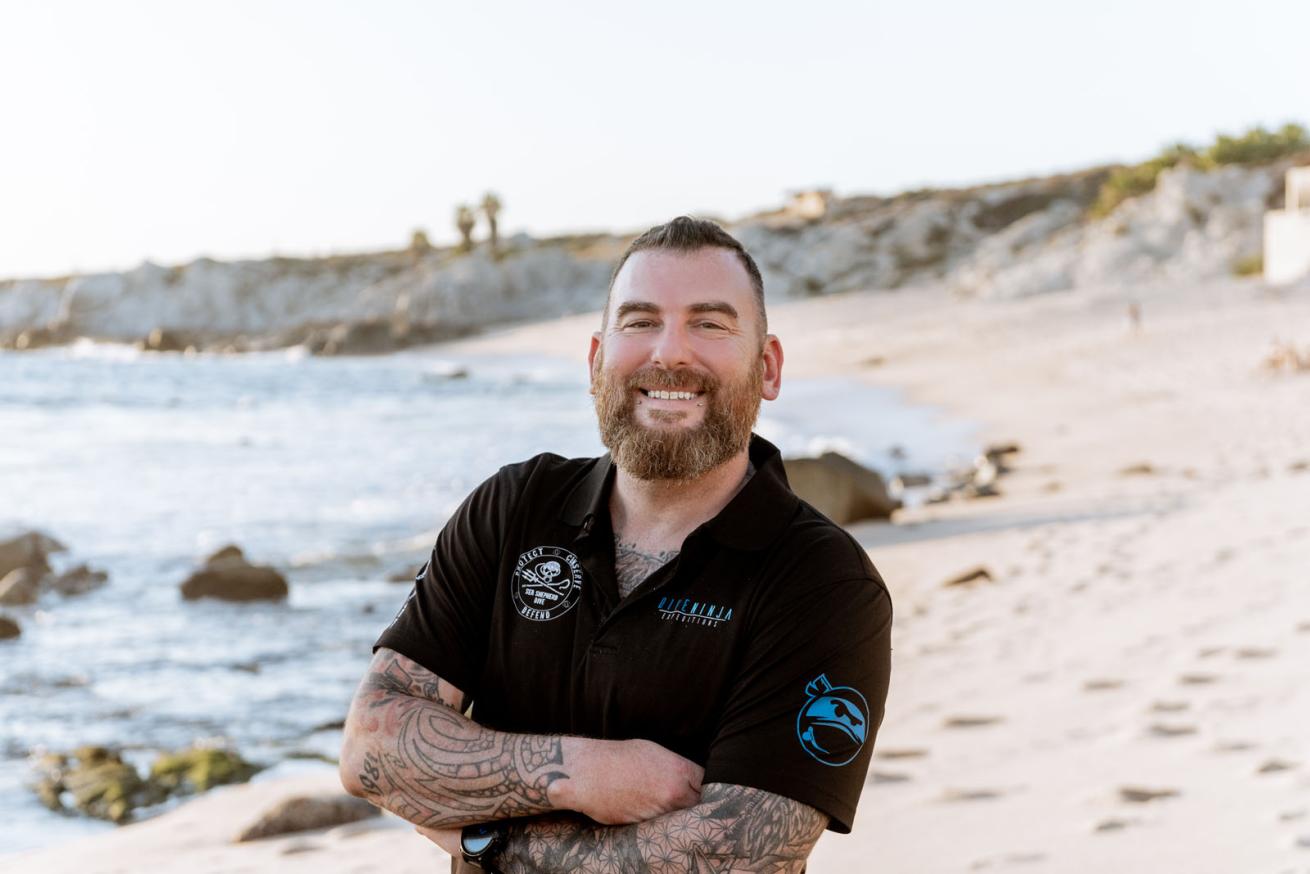 Cecilia Mar Ruiz
Jay Clue is an accomplished photographer, educator and conservationist who uses captivating photography combined with passionate storytelling to inspire people around the world to cherish and preserve the natural beauty of our planet. His photos have appeared in a multitude of both print and digital media platforms, including Newsweek, National Geographic Traveller, Oceanographic Magazine and many more as well as for major brands such as PADI, Sony, National Oceanic and Atmospheric Association (NOAA) and more. When not working on commercial projects, he shares his passion for photography and conservation by teaching workshops and leading unforgettable experiences with wildlife around the world. Follow him at @jayclue on Facebook and Instagram, where he's always happy to answer questions and chat about photography.
---