Better Together: Planning Your First Family Dive Trip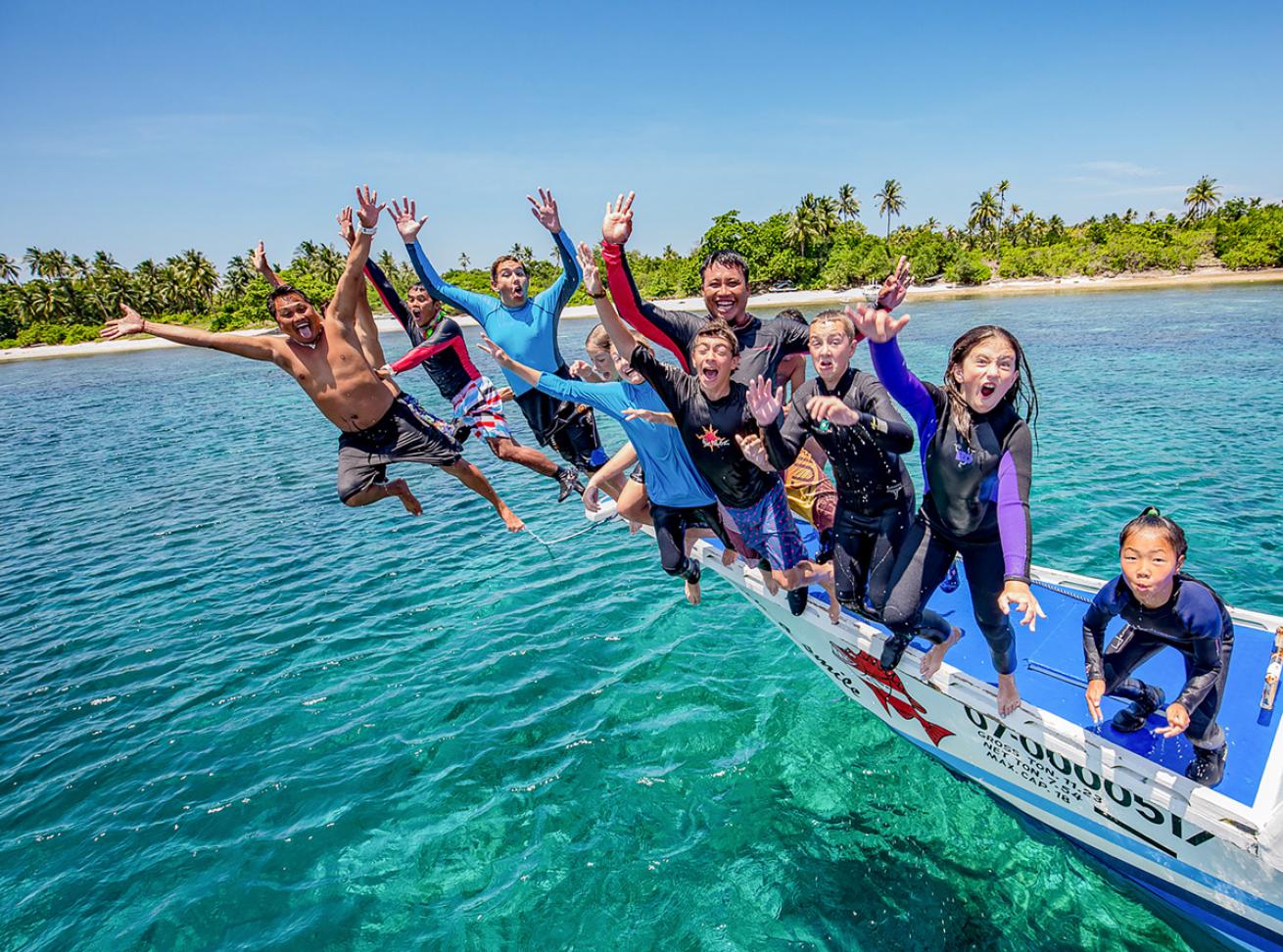 With some planning and preparation, your first family dive trip can go off without a hitch.

COURTESY KIDS SEA CAMP
It's no secret that parenting is tough, especially during the early years. I'm just over one year in with amazing twins and I start work before the family rises and have shifted diving to night hours when I used to be winding down for bed. With each milestone achieved, I can't help but think about our first family dive trip and introducing the kiddos to warm, clear water while igniting their passion for the ocean.
Margo Peyton, who has certified more than 7,800 PADI youth divers and founded Kids Sea Camp and Family Dive Adventures, says the keys to planning a successful family dive trip are making smart decisions and managing expectations. I asked her to share tips and tricks that have helped parents plan successful family dive trips. Here's what she had to say.
Basic Expectations
Parents with children younger than 5 should expect to always have one parent on duty, since day care is generally unavailable for this age group. If both parents are divers, it's easy to switch back and forth so everyone can enjoy some bubble time.
The trip experience expands once the kids are 5 and older. Select resorts offer organized programs that keep kids entertained while parents log a couple of morning dives. Afternoons generally focus on family time by the beach or pool. Kids Sea Camp trips take these activities a step further through the SASY (surface supplied air system) program, offering kids 4 to 7 years old basic snorkel and scuba skills in the pool and ocean. Introducing kids to the ocean in a meaningful way like this makes them more likely to stick with it. "We have a 75 percent return rate because our families become family," Peyton says. I watch the children grow from little SASY kids trying snorkeling/scuba for the first time until they're PADI Pros."
Related Reading: Start 'Em Young: How and When to Get Kids Diving
Trip Considerations
Dive location, group size, and resort amenities are three of the most important aspects of trip planning that ensure your family is comfortable and having fun. On group trips, determine whether the trip is family-friendly. Ensure the diving and snorkeling are suitable for all family members and that there are fun activities you can plan in the afternoons. You may also consider the differences between large and small groups, diver-to-guide ratios and whether there are other kids on the trip in your kids' age range.
Peyton notes that accommodations are very important. Some families prefer to have kids sleep in the parents' room, while others prefer separate rooms. As a result, several Kids Sea Camp trips visit resorts that offer multi-bedroom condos that accommodate either preference, plus the ability to store and prepare snacks between formal meals.
Related Reading: Great Dive Destinations For Kids
Preparation
Be sure to fi nd masks that fi t your kids. Not all resorts have extra small rental gear, so bring personal dive items with you. Ask about special diets and local supermarkets where you can pick up snacks for your kids. For any medical conditions or medication, be sure to bring medical clearance from your doctor. Pack everything you need for one full day in your carry-on luggage to minimize discomfort if a checked bag is delayed.
---