Dive Diversity Advocate Anesti Vega Wins Sea Hero of the Year 2021
I fell into my scuba certification by accident, honestly," says Anesti Vega, Scuba Diving's August 2021 Sea Hero.
"I was a combat veteran in the civilian world just trying to find some purpose in life" through adrenaline-packed adventures. Up next: shark diving, so he signed up for a dive certification course.
Feeling neutral buoyancy for the first time during pool training calmed his racing mind. "It gave me a glimpse of what my normal state could look like, before PTSD," he says. "It was an enlightenment of sorts, and I wanted to share it with others."
This Indigenous diver's mission to bring people into the scuba community has opened the doors to the deep for countless others. He has certified nearly 200 divers, taught fellow veterans adaptive scuba as a certified Diveheart Instructor, led a nonprofit that connects veterans with marine STEM careers, and taught friends to swim so they could get Open Water certified. As Scuba Council chair of Diversity in Aquatics (DIA), Vega approaches swimming skills through the lens of social justice and public health to empower communities historically underrepresented in aquatic activities with the skills necessary to be safe in and around water.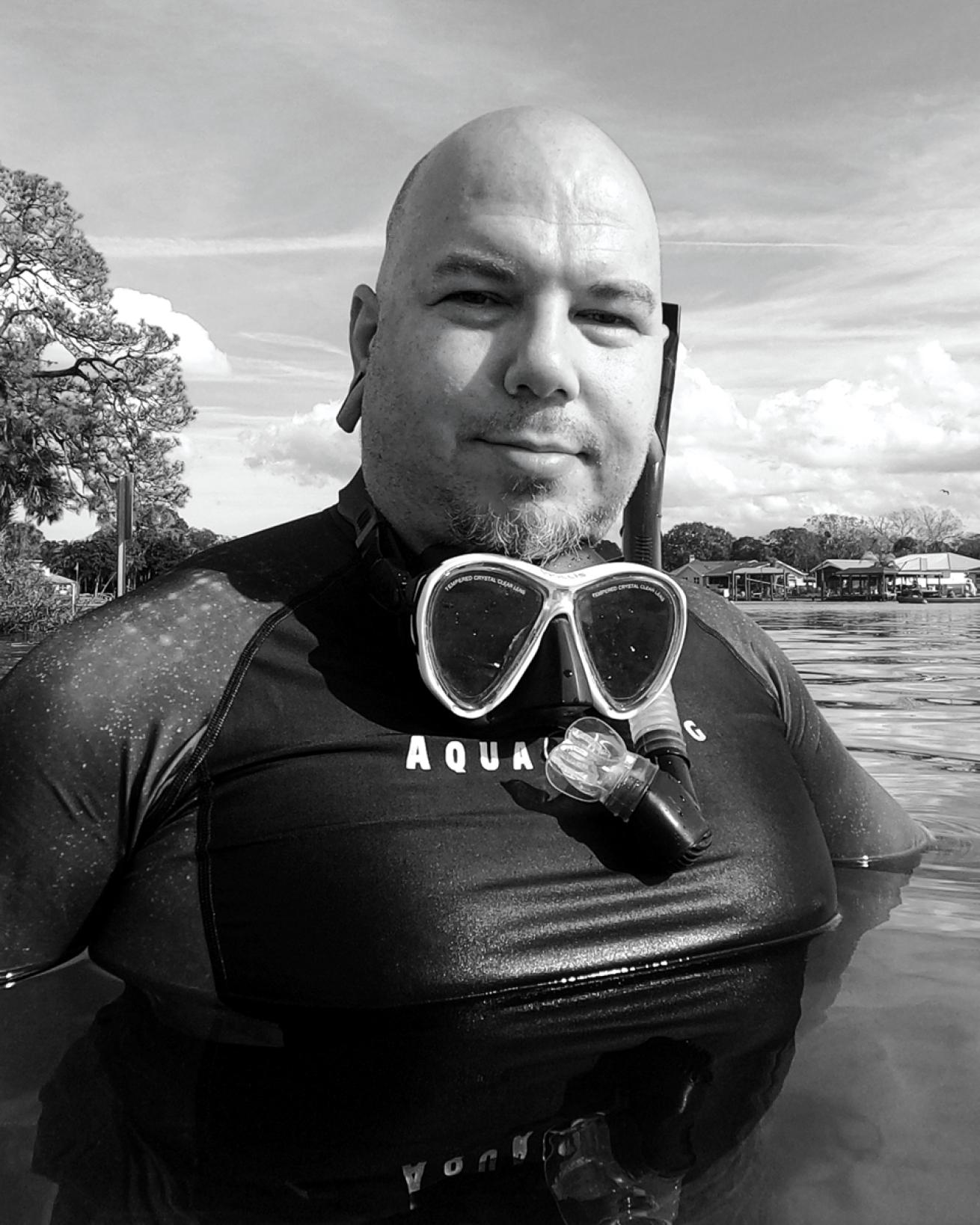 "Once I became an instructor, a whole new world of opportunity for [creating] access opened up," Vega says.

Crystal Galindo
It comes as no surprise, then, that Scuba Diving's 2021 Sea Hero of the Year plans to use the $5,000 award from Seiko to continue increasing others' ocean access: The funding will seed two dive certification scholarships a year for the next five years at DIA. Vega will oversee the certifications and make his personal gear available to recipients to further lower costs. The first round of scholarships will be given out at DIA's February 2022 Convention in St. Petersburg, Florida. Applications are open now at diversityinaquatics.org/scuba/scholarship.
We are "so glad to see our [Scuba] Council chair celebrated for all his work in this field," says Dr. Miriam Lynch, executive director of DIA. "When we create more opportunities for people to become scuba certified, that is furthering our mission towards increasing the number of individuals who can participate in it."
"[DIA] is the most deserving out of all the organizations I've worked with over the years because it's the one that is doing the greatest work, and the most impactful work," says Vega. "There's no fluff here. ...It's such a great fit in being able to meet communities where they're at."
Seiko congratulates Anesti on winning the award. "With a strong sense of social justice and a mission to expand knowledge of the importance of our oceans, Vega is a true hero," says Angélica Almeida, director of product and marketing. "We welcome Anesti Vega to the Sea Hero family."
Scuba Diving's 2021 Sea Heroes
April — Amanda Vincent
Seahorse conservationist
Vincent got seahorses onto the IUCN's Red List of Threatened Species. She has empowered 1,000 low-income fishing families in Asia and trained hundreds of conservationists and citizen scientists. projectseahorse.org
May — Samantha Whitcraft
Director, Conservation & Outreach, Sea of Change Foundation
Whitcraft empowers divers to address acute coral damage, improves industry sustainability and oversees reef conservation initiatives. seaofchange.com
June — Kristal Ambrose
Founder and Executive Director, Bahamas Plastic Movement
Ambrose's annual, tuition-free "plastic camp" activates the youth of her home islands to become #PlasticWarriors. bahamasplasticmovement.org
July — Austin Gallagher
Chief Executive and Lead Scientist, Beneath the Waves
Gallagher's nonprofit Beneath the Waves is conducting the first long-term assessment of how marine protected areas affect shark populations. beneaththewaves.org
Sept/Oct — Zoë Greenberg
Assistant Dive Safety Officer, Billion Oyster Project
Greenberg aids coastal resilience in a changing climate by teaching students to dive and restore NYC oyster populations with the Billion Oyster Project. billionoysterproject.org
November — Pippa Ehrlich
Director, My Octopus Teacher, and filmmaker at the Sea Change Project
Ehrlich's Oscar-winning film reminded the world of humans' powerful emotional connection to nature, stoking passion for the ocean around the globe. seachangeproject.com
---
Know an amazing diver? Nominate them as a Sea Hero!
---