First PADI Dive Shop in Wuhan Reopens After COVID-19 Shutdown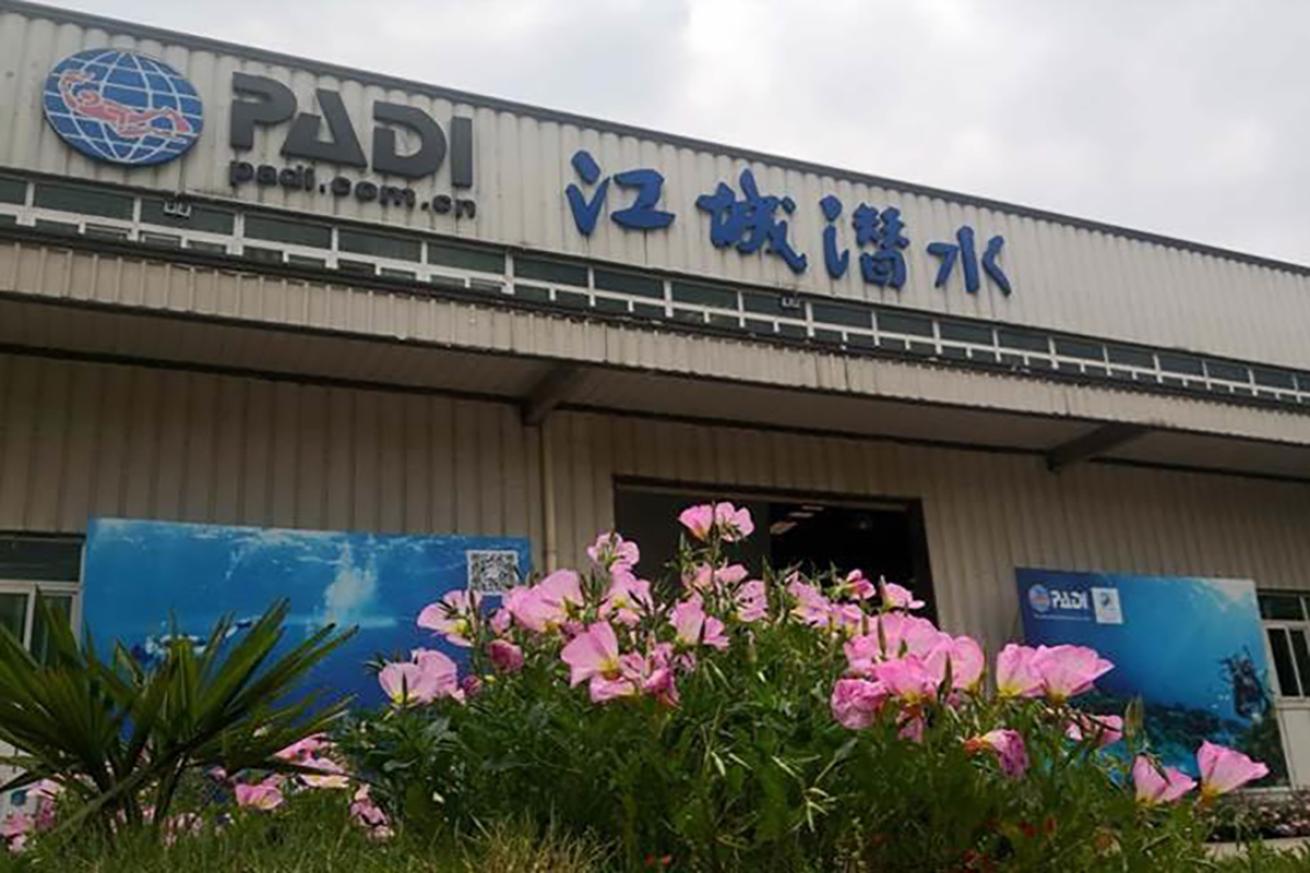 Wuhan Diving is the only dive shop operating in the city right now, according to shop owner Wenbin Peng.

Courtesy Wenbin Peng
Wuhan Diving, located in the epicenter of the global COVID-19 pandemic, has opened its doors after a three-month coronavirus shutdown.
"It feels great" to reopen, said Wenbin Peng, the PADI dive shop owner, in a written statement. According to Peng, his shop is the first dive store to reopen in the city of Wuhan after the complete shutdown began in late January, two weeks after the first known coronavirus death. Since then, more than 50,000 coronavirus cases have been recorded in Wuhan, with nearly 1,300 deaths.
Wuhan Diving initially closed for a two-week vacation on January 20 for Lunar New Year festivities. The short break spiraled into a three month and 12-day closure after the citywide shutdown began partway through the planned hiatus. Following a soft opening on Saturday, May 2, the shop resumed complete operations on Monday, May 4 with a full staff.
To prevent the spread of coronavirus in the shop, all employees had to submit several negative coronavirus tests before returning to work. The negative results are publicly displayed on the side of the pool. Employees' temperatures are checked three times a day and they must wear masks all day long.
Customers must also supply a negative coronavirus test and have their temperature checked upon arrival. Ten customers are allowed in the shop at a time, and reservations must be made at least 24-hours in advance.
Stringent health monitoring has become the new normal across China, with personal information linked to QR codes dictating who can access public spaces and who needs to self-isolate. The city of Wuhan recently announced plans to test all 11 million residents in response to a small cluster of new cases.
"If it can be done in Wuhan, it can be done anywhere," said PADI President and CEO Drew Richardson in a written statement. "Entering this new phase of the pandemic, we are encouraged and optimistic as we work with PADI Dive Centers and Resorts around the world to ready new precautions and practices so that people can once again dive into their local waters."
Despite losing business for a quarter of the year during what is typically China's busiest travel season, Peng expects the store to issue at least as many scuba certifications as it did in 2019. The shop is currently working with more than 20 students on certifications ranging from open water to instructor, with plans to resume open water certification dives in an inland lake in June. Wuhan Diving's travel operations are more curtailed, with a 2020 tour of Semporna, Malaysia and a liveaboard trip in Thailand both cancelled.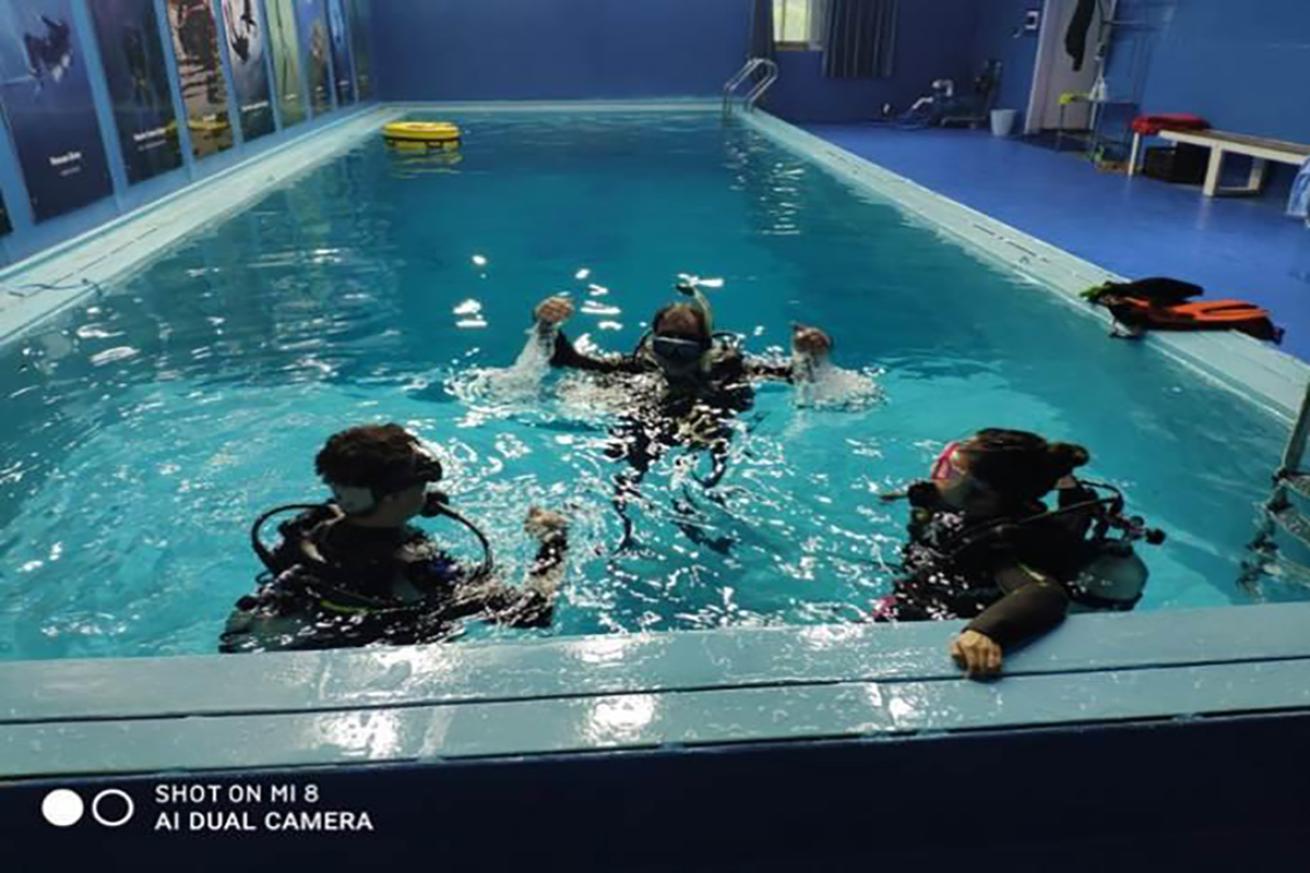 Confined dives resumed at Wuhan Diving, a PADI dive shop, this month in the shop's private pool. "Seeing a reopening bolsters the spirits," PADI CEO Drew Richardson said in a written statement.

Courtesy Wenbin Peng
Peng hopes Wuhan Diving's operations will grow as 2020 unfolds. He is applying for his shop to become a PADI 5-Star Instructor Development Center (IDC) in order to begin instructor development classes this summer, and plans to take part in PADI's August Course Director Training Course.
"We will provide better and more comprehensive services to the Wuhan diving market," says Peng.
Related: