Four New Underwater Action Cameras
These new action cameras will let you capture your underwater adventures in stunning, high-quality video.
GOPRO HERO8 BLACK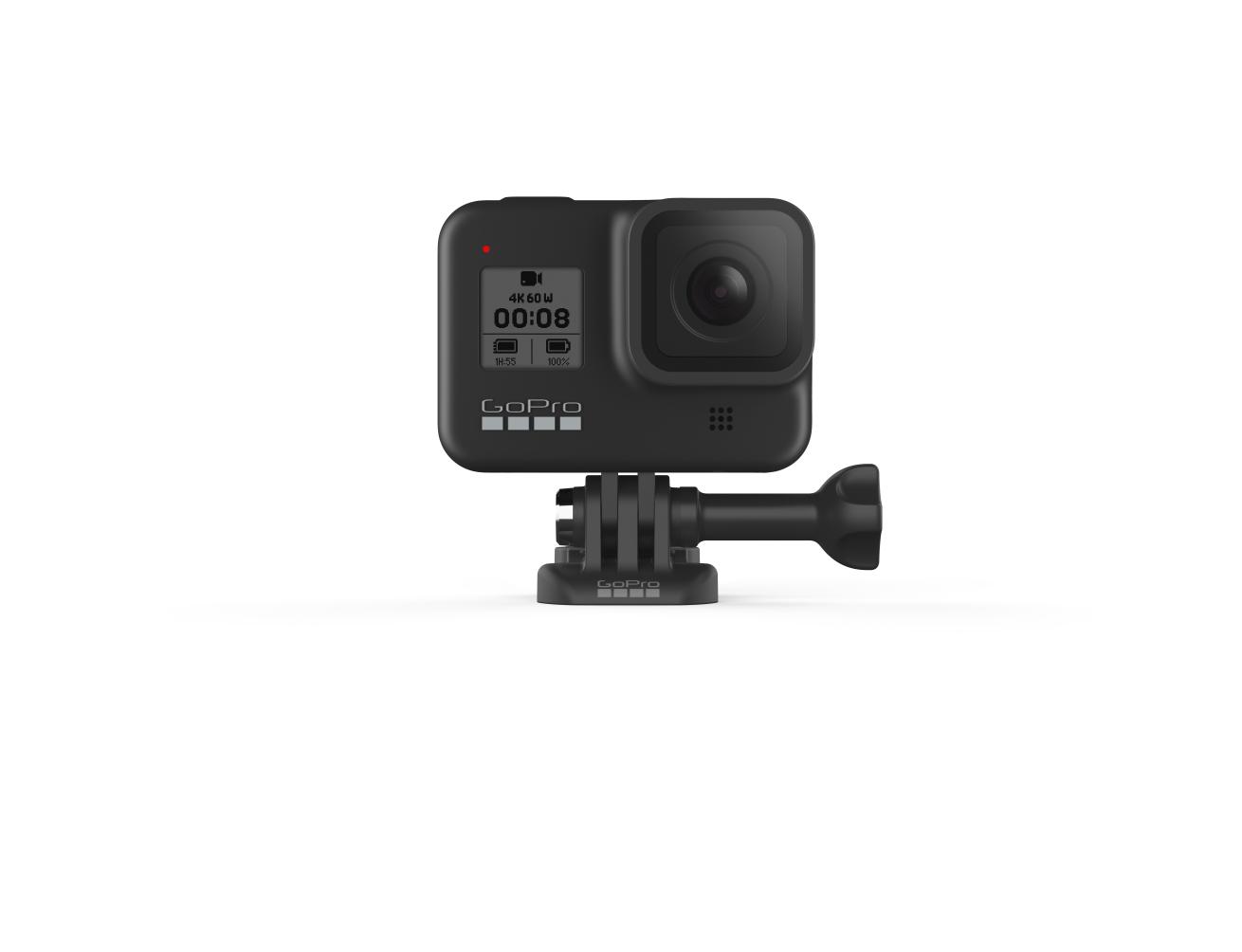 Courtesy GoPro
The Hero8 shoots crisp, clear 4K/60fps and super slow-motion 1080p/240fps video. GoPro's powerful HyperSmooth 2.0 electronic image stabilization can be used with all video resolutions and frame rates. RAW imaging is available in all photo modes. Like the previous generation, the Hero8 is waterproof without a housing to 33 feet/10 meters, but can also reach depths of 196 feet/60 meters inside the dive housing (sold separately). Unlike the Hero7, you no longer need to pry off the lens cover in order to fit the camera into the housing, which makes it much easier to transition between underwater and topside shooting. As do the built-in mounting fingers, which allow you to quickly swap between housings and mounts and fold up into the camera body when not in use.
SEALIFE REEFMASTER RM-4K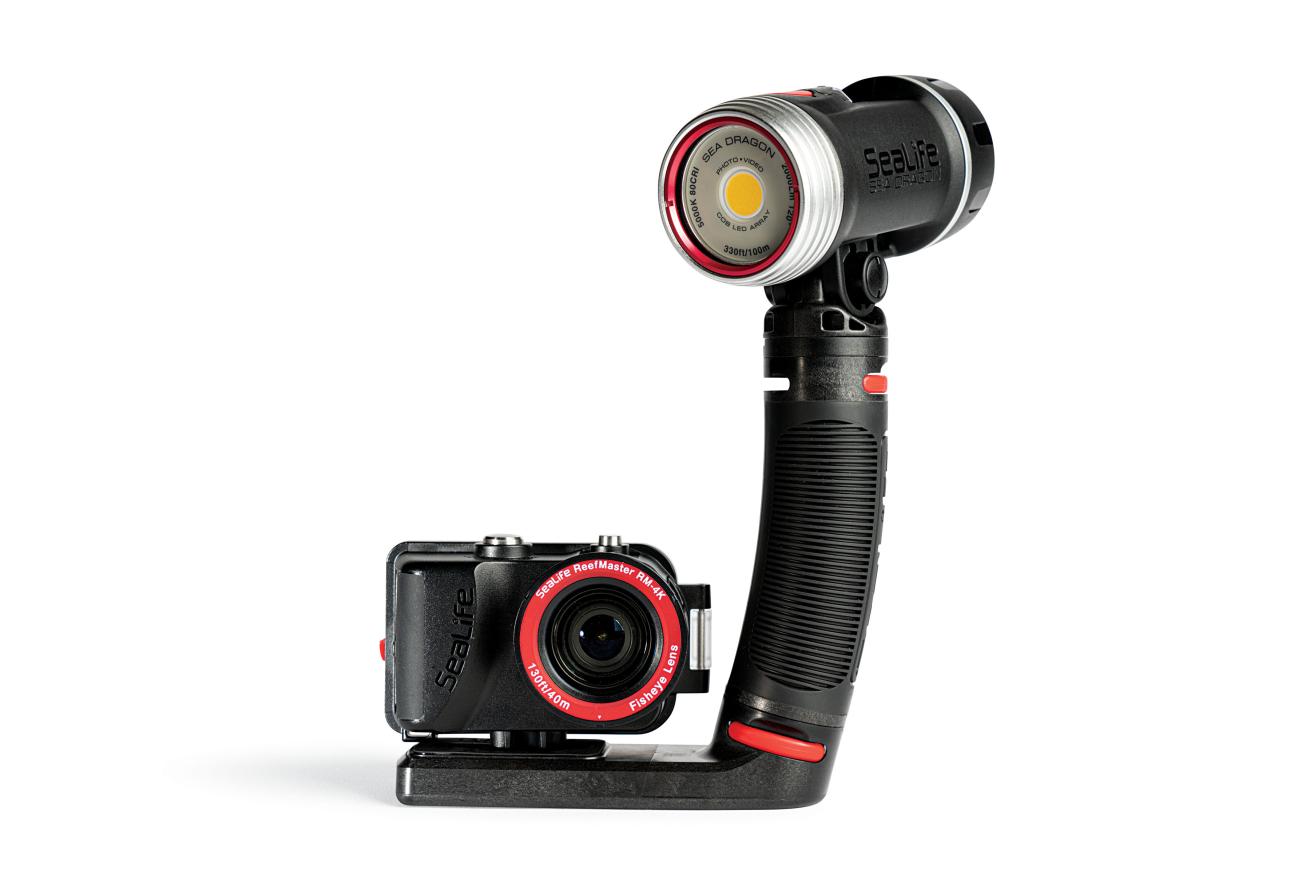 Courtesy SeaLife Cameras
The pocket-sized ReefMaster RM-4k is as compact as any action camera on the market, but its ergonomic design makes it as easy to shoot handheld as it is to mount on a tray. Capable of capturing 4K/30fps and 1080p/60fps video and 14-megapixel images, this camera was designed with user experience in mind, from the 2-inche/5-centimeter LCD color display and intuitive four-button operation to the pressure-lock thumbscrew and color-changing "moisture-muncher" desiccant packs. Two built-in underwater modes help capture realistic color at depth. The camera uses a wide-angle fisheye lens, but can be outfitted with optional macro wet-lenses. The ReefMaster RM-4k is depth-rated to 130 feet/40 meters inside of the included housing.
---
DJI OSMO ACTION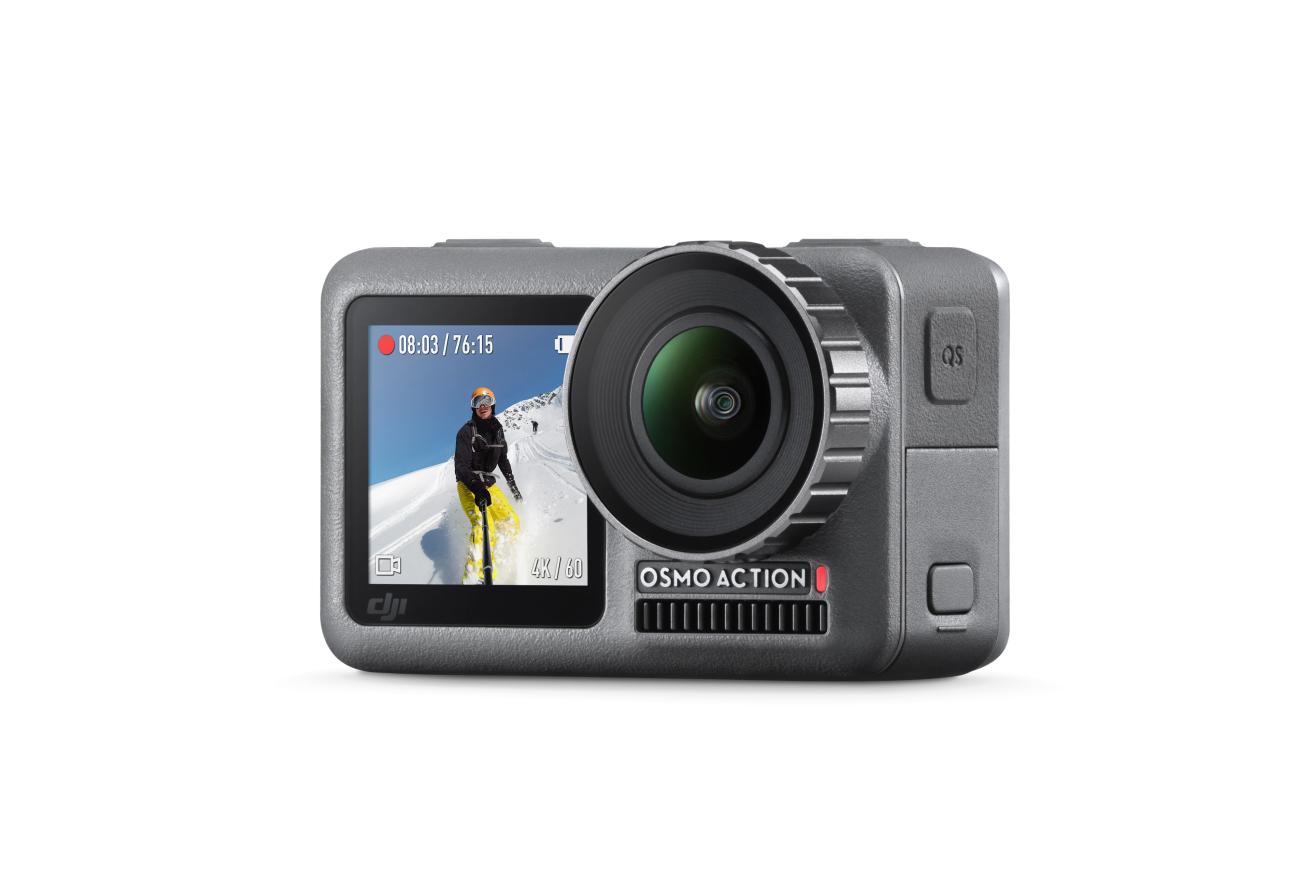 Jon Whittle
The Osmo Action is the first action camera from DJI. For a company known for its reliably stable drones and gimbals, it's no surprise that the little camera features some rock-solid digital image stabilization. It shoots 12-megapixel still photos and captures stunning video up to 4K/60fps and 1080p/240fps. The three-button layout and responsive user interface make for a fast, flexible shooter. The camera has a large 2.25-inch/5.7-centimeter display on the back and features an additional front-facing screen for when you need to frame an epic selfie. The Action is waterproof to 36 feet/11 meters on its own and can go up to 196 feet/60 meters in the optional underwater housing.
---
PARALENZ VAQUITA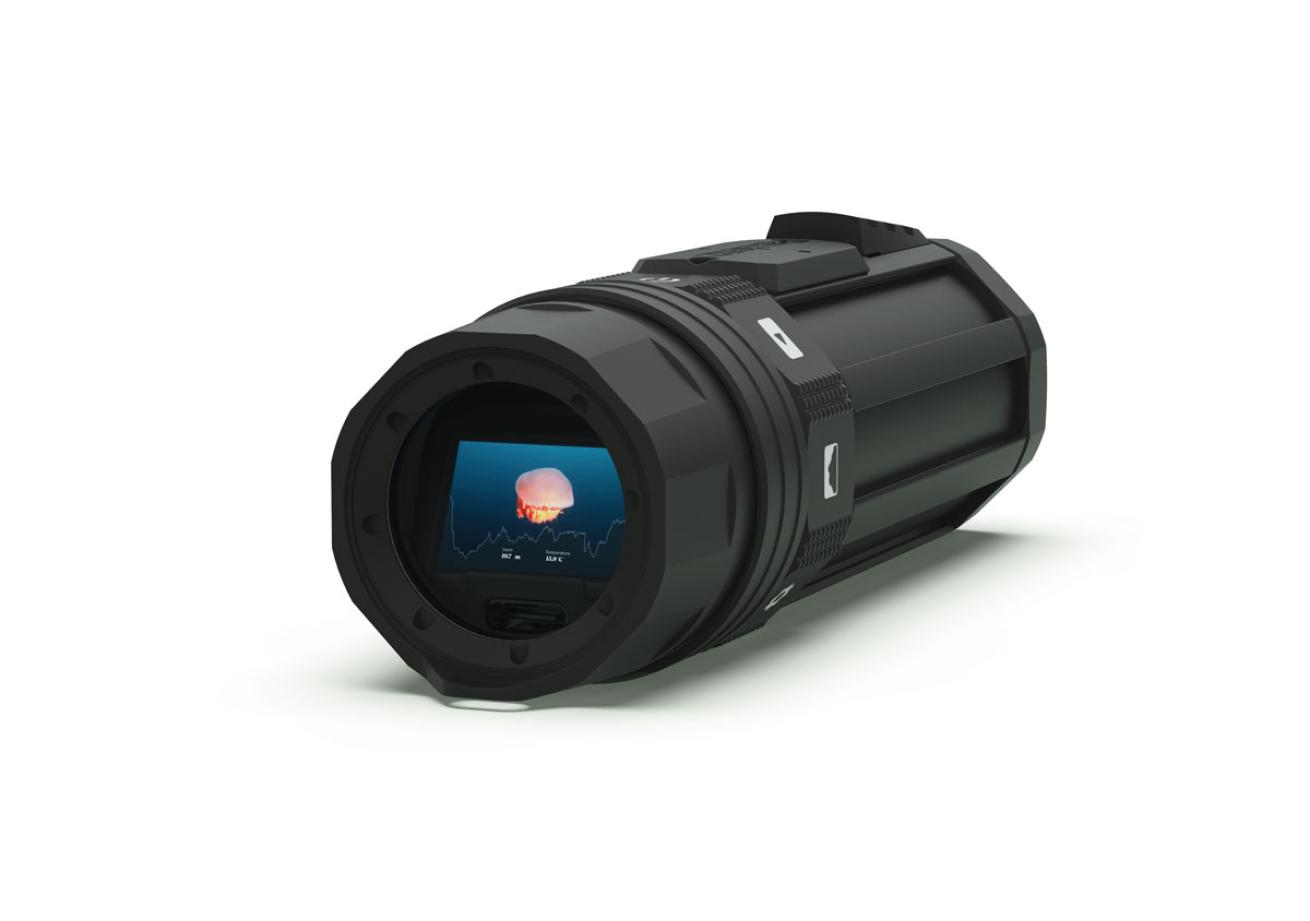 $749 (price may change as product has not yet released); paralenz.com

Courtesy Paralenz
The newest offering from Paralenz features several significant updates, including a new True Color OLED display that acts as a live viewfinder while displaying your real-time dive profile. It shoots video up to 4K/60fps and 1080p/240fps, and can capture 12-megapixel stills. A suite of sensors track water temperature, conductivity, depth and GPS location. All of this data can be uploaded via the Paralenz app to an ever-expanding, world-wide database where it's organized by time and location and made available to marine researchers and conservation organizations. Rugged aluminum construction that is depth-rated to over 1,000 feet and a built-in automatic depth-dependent color-correction eliminates the need for a housing, strobes or filters for divers who want to travel light.
---