A Guide to Choosing Lenses for Your Underwater Camera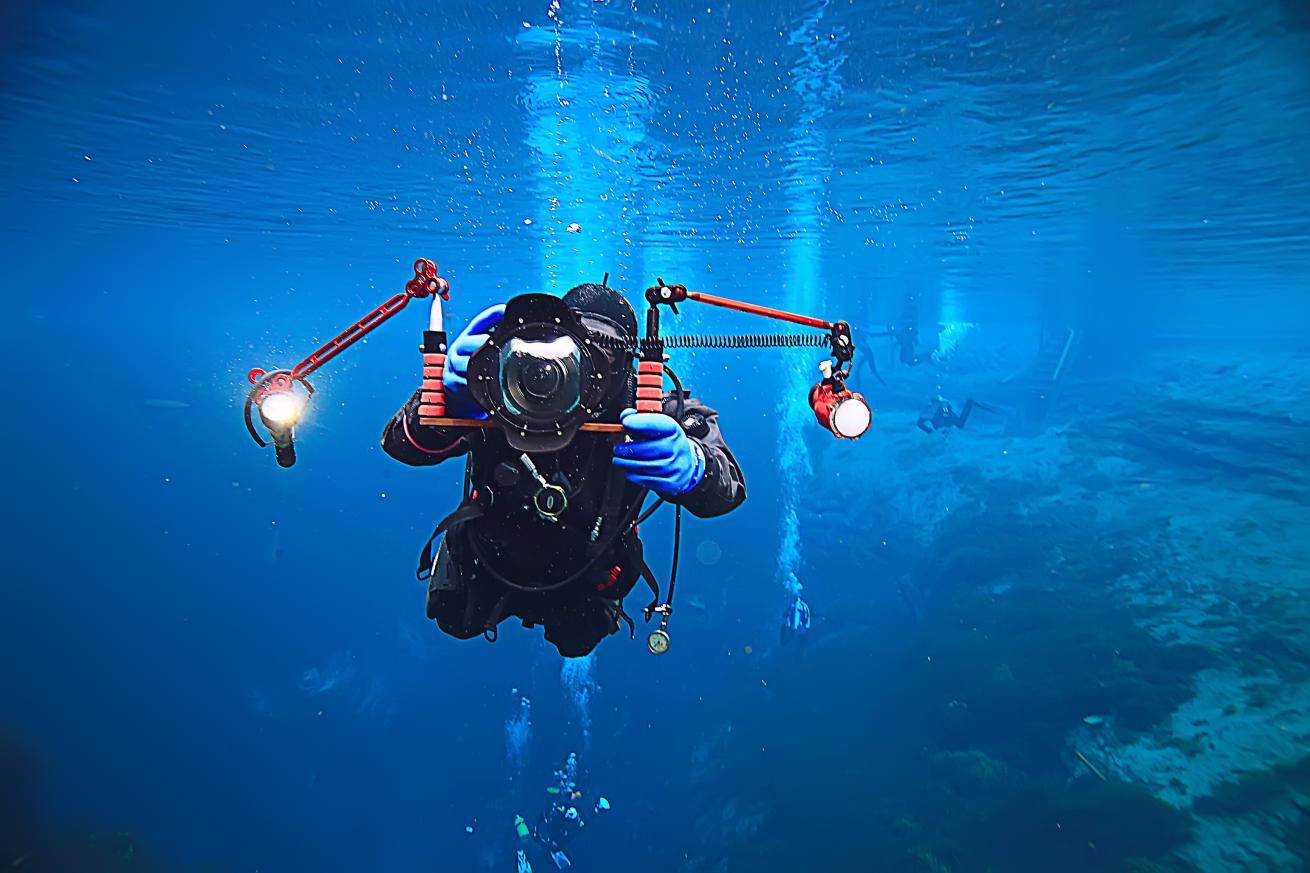 A diver practices underwater photography using a wide-angle lens.

Shutterstock.com/Kichigin
There are two strategies for adding lenses and ports to your interchangeable-lens camera system: traditional lenses with domes, and wide-angle conversion lenses. As is the case with most underwater photo equipment, the decision is personal, and in this case, must be made based on budget, intended photo subjects and system portability.
Lenses and Dome Ports
Fisheye and wide-angle are the go-to lenses for underwater photographers shooting large subjects behind a dome port. Domes are available in acrylic or glass, in sizes that range from 4 to 9 inches (100 to 230 millimeters).
Dome ports generally deliver excellent image quality. Because air is trapped within the dome, they are the preferred tool for over-under photos. The problem, however, is that once you commit to a lens, you cannot change it until you're in a safe area and can open the housing.
Wide-Angle Conversion Lenses
These lenses can be added and removed underwater, making them an ideal choice for divers who crave the flexibility to shoot any subject they encounter. Divers can lock their standard zoom or prime lens inside a flat port and then switch between a wide-angle conversion lens for big subjects, the standard lens for medium focal length, and a macro diopter for small subjects—all while underwater.
Most wide-angle conversion lenses deliver exceptional image quality, especially near the corners. This comes with a hefty price tag, however, and the lenses often require extra floats to offset their negative buoyancy underwater.
There is no right or wrong choice between these camera system configurations. Be sure to think carefully about your needs before discussing options with your underwater camera specialty retailer.
---