How Scuba Diving Is Taking This Team to the Edges of Earth
As I sat on the plane from New York to Nassau in November 2018, I was equal parts nervous and excited. Nervous because what I was about to do was a true first for me. Excited because I was taking a critical step to live the life I always wanted. My solo visit to the Bahamas had one purpose: to complete my open-water scuba certification.
Some might say that getting open-water certified isn't scary or hard. For me, it was. I didn't grow up spending my days in the water. I learned the basics of swimming as a child—enough so that I wouldn't drown if I fell into a pool—and didn't attempt it again for the next 25 years. I was a New York City dweller with a corporate job, and even though I loved everything about the ocean and marine life from an early age, my exposure to it was through aquariums and books. Scuba diving was only for the imagination.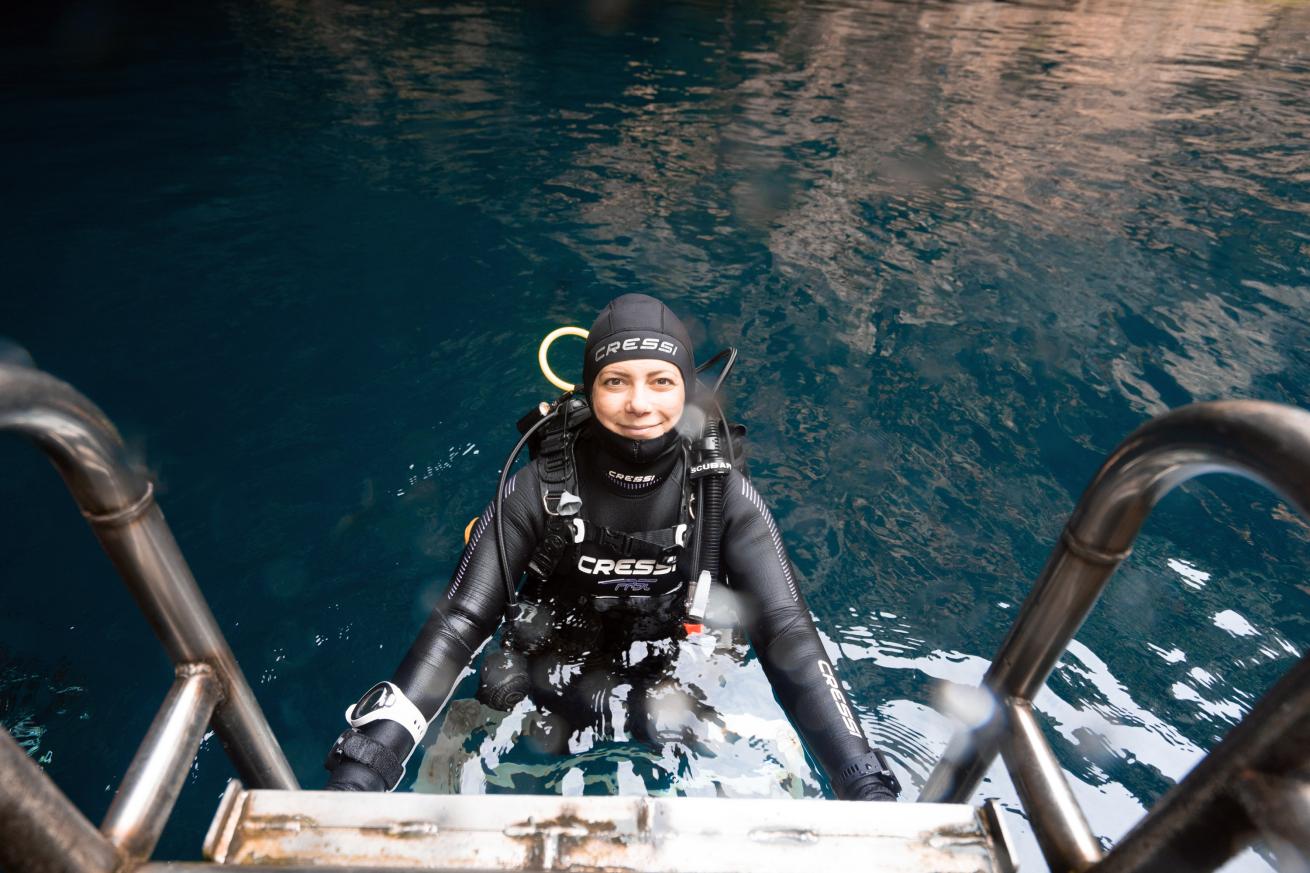 The author diving the Kilsby Sinkhole in Mt. Gambier, South Australia.

Adam Moore
Needless to say, traveling alone to the Bahamas to learn scuba diving was pushing my boundaries.
First Step, Learn to Swim (Better)
The first part of my training started in one of New York City's finest green-colored community pools. Hardly passing the swim test, my instructor told me I was going to have to work hard if I wanted to pursue this sport further. I did the academic portion of my training between meetings at work. By the time I got on the plane, I was buried in my notes, trying to remember every little detail, all the while thinking to myself, "How is someone like me going to survive something like this?"
When arriving in the Bahamas, I spent four days in my hotel pool trying to up my swimming game in preparation for the open water portion of scuba certification. Enough so that I could don fins, mask and snorkel and feel somewhat comfortable completing the necessary tasks in the pool. The hotel staff was kind enough to help me from sunrise to sunset, seeing how nervous I was. At night over dinner, I'd re-read my theory notes over and over.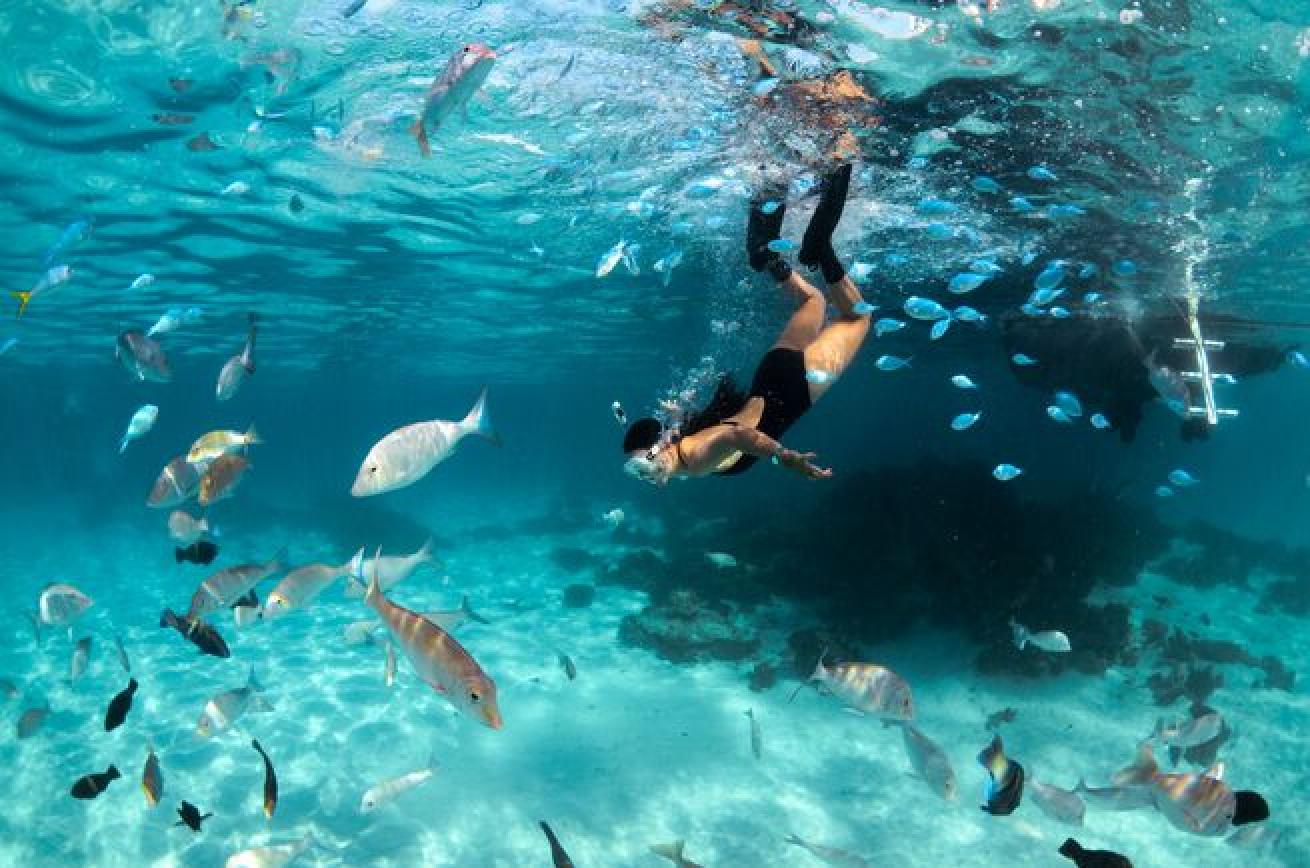 The author, Andi Cross, leads the Edges of Earth expedition, highlighting stories of remote ocean conservation communities and organizations in 50 destinations worldwide.

Adam Moore
Swimming Away My Insecurities and Becoming Ocean Aware
My biggest fear going into diving was my limited swimming ability and my lack of general ocean awareness. The divers that I read about or saw via social media all had scuba masks on when they were in their bathtubs as children, but that was not my personal experience. I felt behind and as though I needed to catch up to those swimming effortlessly beneath the waves. But, like most insecurities, this was all in my head.
As the biggest surprise to me, the hard work paid off. The second I got underwater and started breathing with ease, I realized I was hooked and I wanted to put in the work to get better at these under-developed skills.
After passing the course, I went on two fun dives that had me surrounded by nearly 30 reef sharks in crystal-clear blue water. That experience was far more magical than anything my childhood imagination could have conjured. After those dives, I was hooked on scuba diving—but I never could have imagined how radically learning to dive would alter my life.
The Start to Our Great Expedition
Flash forward to the present. I'm currently on a 10-day liveaboard with the legendary Rodney Fox team, searching for South Australia's big four: sea lions, giant cuttlefish, leafy sea dragons and great white sharks. Each day has us experiencing incredible wildlife encounters, the kind I previously only read about in books—all while sharing breakfast, lunch and dinner with some of the most influential people in the diving industry.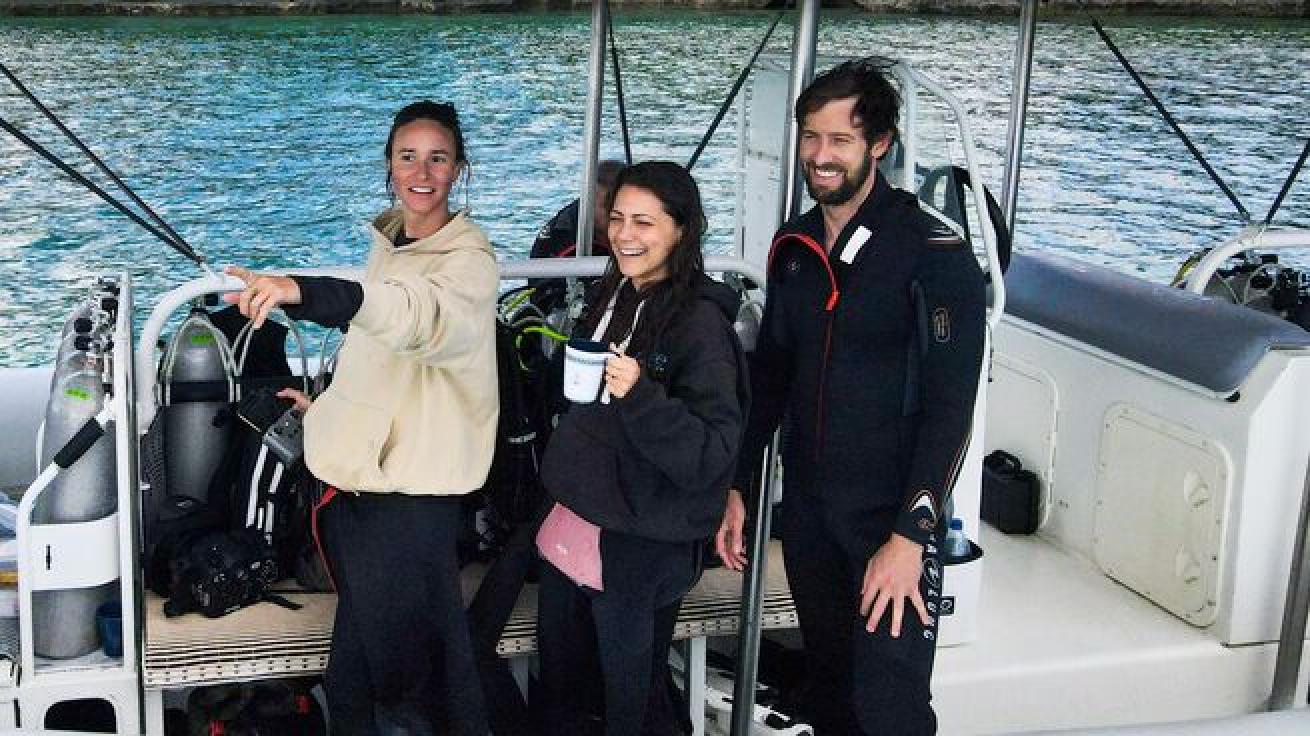 Half of the Edges of Earth expedition team in the field.

Marla Tomorug
So, how did a Manhattan-dwelling non-swimmer and all-around nervous new diver end up in this position only a few years later?
After that first dive experience, I knew I needed to be where I could dive more. With lots of late nights researching the underwater world, I kept learning about far-off destinations I never knew existed. I had found this subculture that I desperately wanted to be a part of. Resources such as Scuba Diving magazine helped guide me to Australia as the starting point for my new life below the surface.
Six months after that weekend in the Bahamas, I had a one-way ticket to Perth, Western Australia—which would be my home and scuba training ground for the next 4.5 years. I was lucky to meet locals early on who took me under their wings and showed me what it takes to become truly qualified.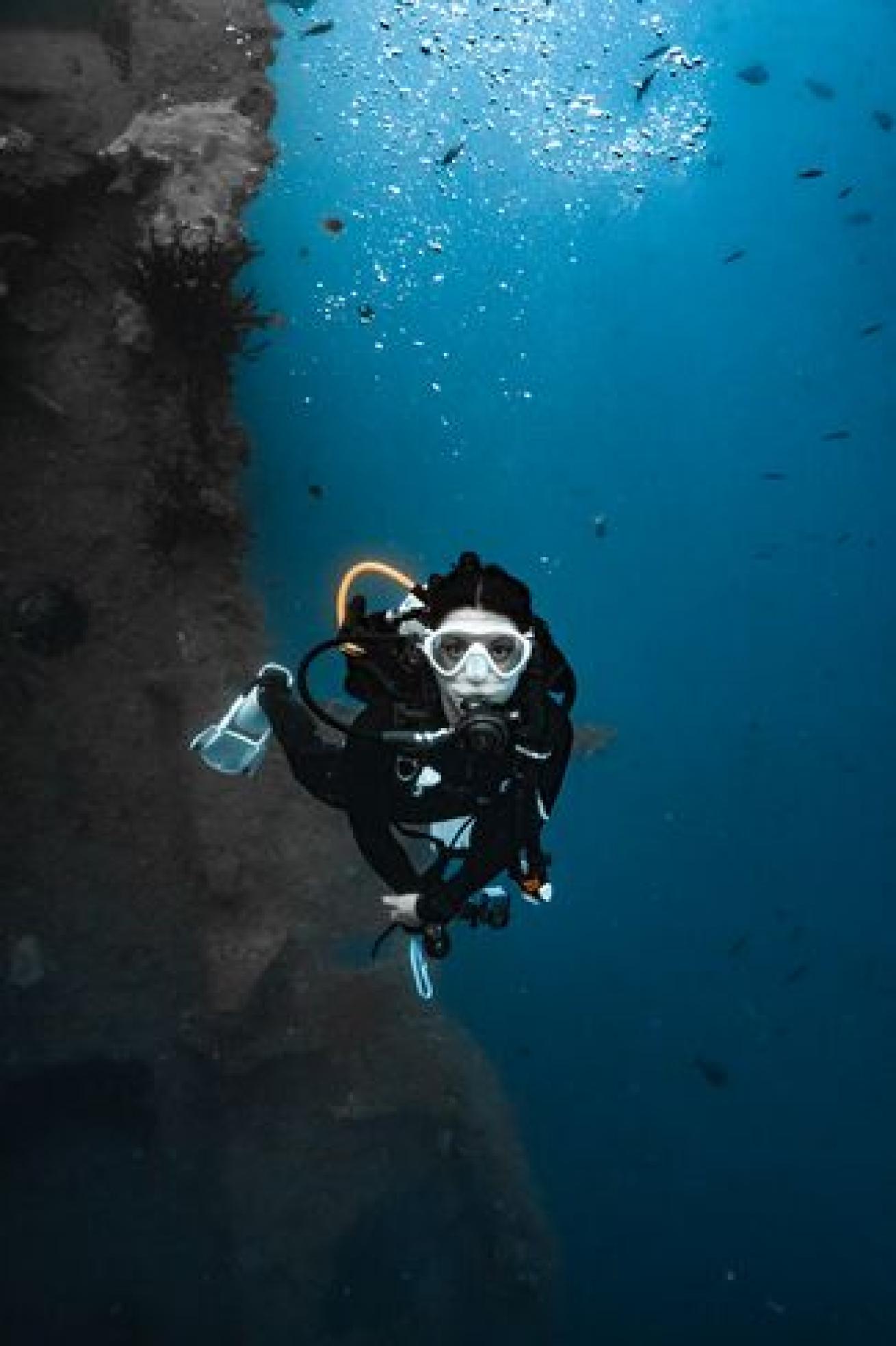 The author diving the SS President Coolidge in Santo, Vanuatu.

Marla Tomorug
We started slowly, as I could hardly stand waist-deep in the Indian Ocean without getting swept away by strong rips and ocean currents. With time, the training got more advanced, with a focus on navigation, rescue and deep diving. When the pros told me I was ready, I started traveling to dive. The more I did this, the more I met people who were on the frontlines of ocean conservation, and the more stories of contribution and positive impact I heard.
How I Used My Business Expertise to Make an Impact
Three years later—after countless hours of scuba training and diving—it finally hit me. There were ways to leverage the skills I gained from my previous life in Manhattan as a growth strategist to my new world of diving and ocean conservation. I could help share these untold stories.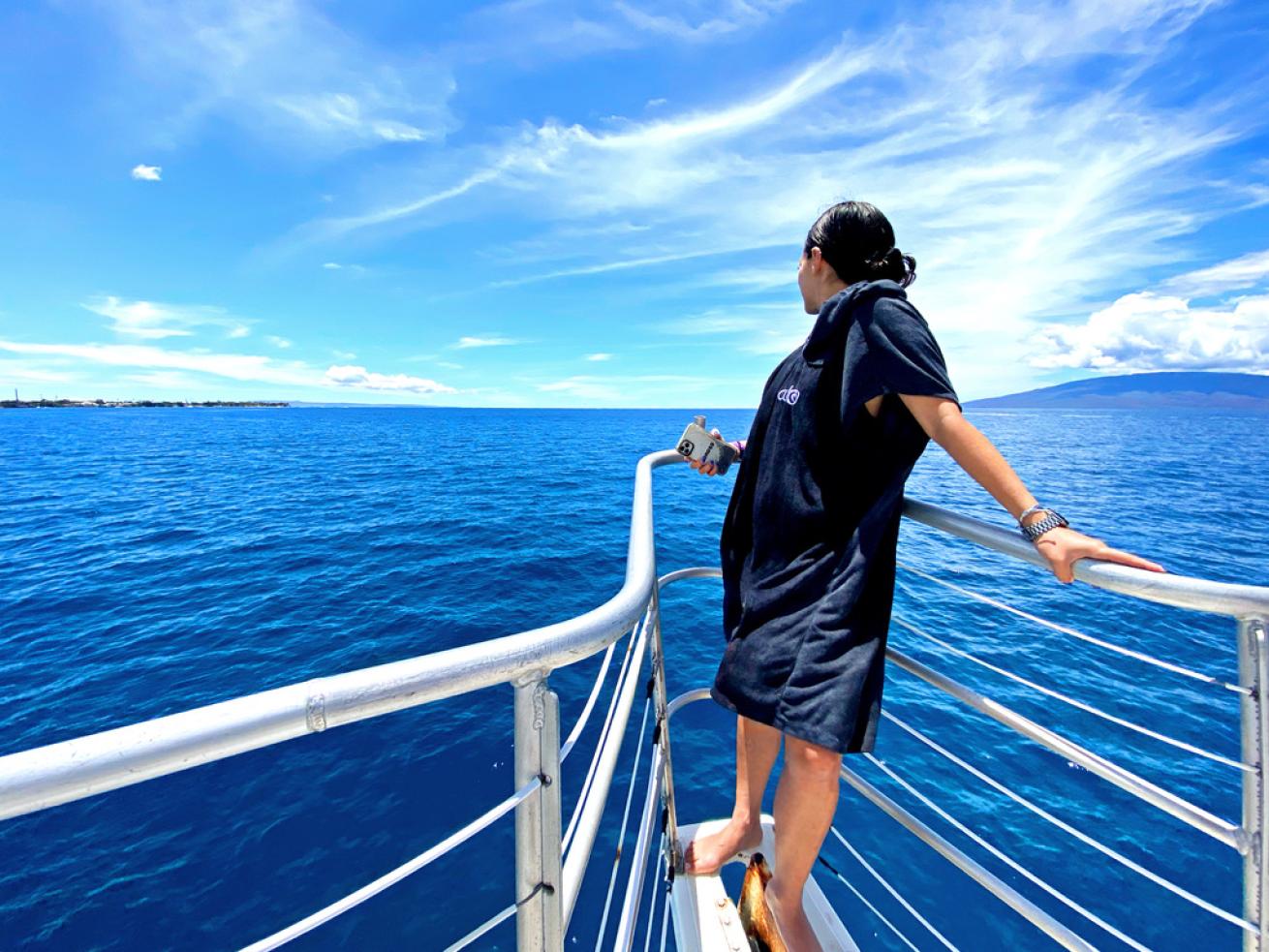 The author in Maui, Hawaii.

Marla Tomorug
Our expedition team and partners are from different pockets of the world, yet share the same vision for a healthy ocean for generations to come. The team includes:
Adam Moore from Western Australia, handling logistics, equipment and safety;

Marla Tomorug from Hawaii, overseeing all creative direction;

Maddy & Jeff Wilson from Texas, focused on content creation;

Matilda Bishop from Queensland, acting as our illustrator.
Things have come full circle, as now I'm a contributor to the same magazine that opened my eyes to the power of diving and the importance of divemasters. It's one thing to learn the basics, but it's another to have the skills to bring more people into the world of diving. In every location we explore, we will share our journey of advancing our scuba knowledge, what it takes to venture to the most remote dive sites, and what diving is like on the edges of Earth.
---
Andi Cross is a growth strategist, divemaster, founder of impact consultancy WILDPALM, and lead of the Edges of Earth expedition.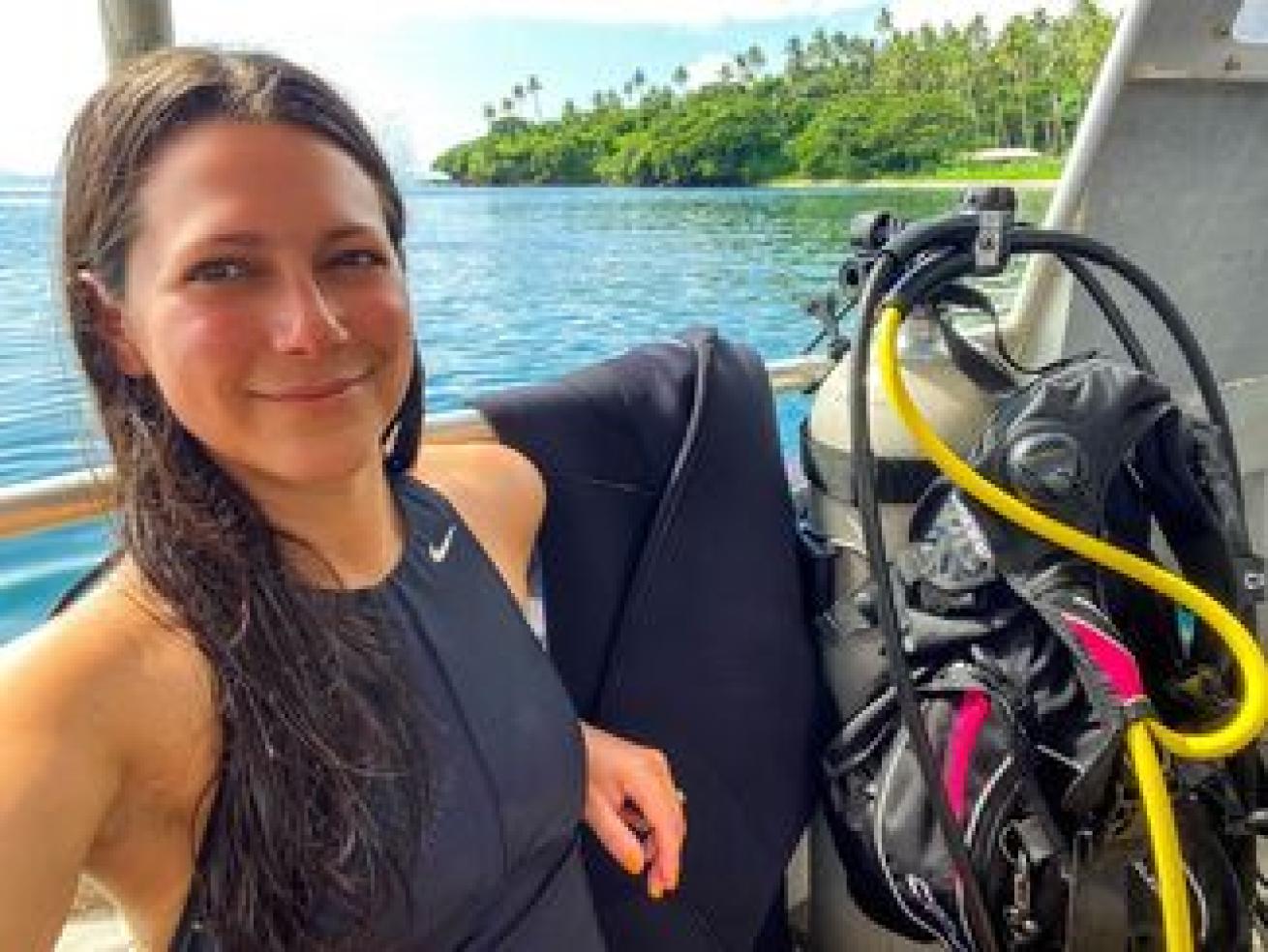 Courtesy Andi Cross
Currently on expedition, Andi and her team are highlighting stories of remote ocean conservation communities and organizations in 50 destinations worldwide. To keep up with the expedition and see where the team is going next, follow along on Instagram, YouTube, Tiktok and LinkedIn.
---