How to Care for Your Dive Accessories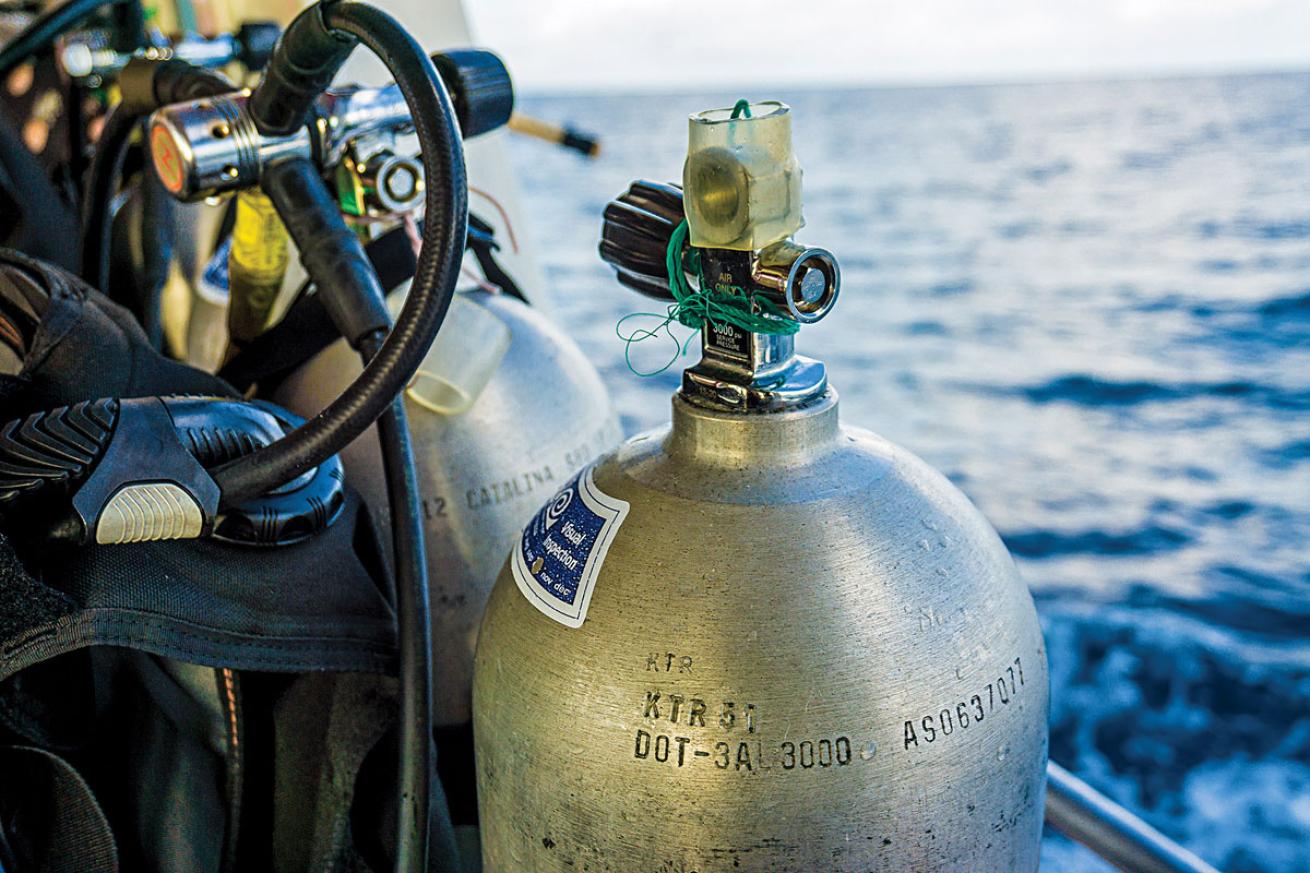 It's important to know where to store your scuba tanks.

Shutterstock.com/Makh
Expert tips for keeping your dive knife and dive light in tip-top shape plus bonus tips on caring for your scuba tank.
PREDIVE
1. If you use a dive light with rechargeable batteries, make sure they're fresh. Inspect and clean the battery contacts. Check the O-rings for wear.
2. Check your dive knife for corrosion; you can remove light rust buildup with a towel. If that doesn't work, try a toothbrush or thumbnail. Check the locking function and straps in case they need to be repaired or replaced before your next dive.
POST-DIVE
1. Rinse your dive light in freshwater as soon as possible after each use, store it in a cool, dry place out of direct sunlight, and store the batteries separately.
2. Rinse your dive knife in freshwater after your dive with the blade removed from the sheath. Spray the blade with a light coating of silicone to prevent rusting. Do not use WD- 40 or any other petroleum-based products.
3. Never store your tanks completely full or completely empty. Without some pressure, empty tanks can take on contaminants and moisture. Full tanks, especially aluminum cylinders, can crack if stored for long periods of time.
REPLACE YOUR ACCESSORIES WHEN ... • The dive light has been flooded, damaged or lost.
• You can't clean the corrosion off your knife.
• Once your boat bag or dive luggage is held together by duct tape, it's time to invest in a new one that will keep your gear secure.